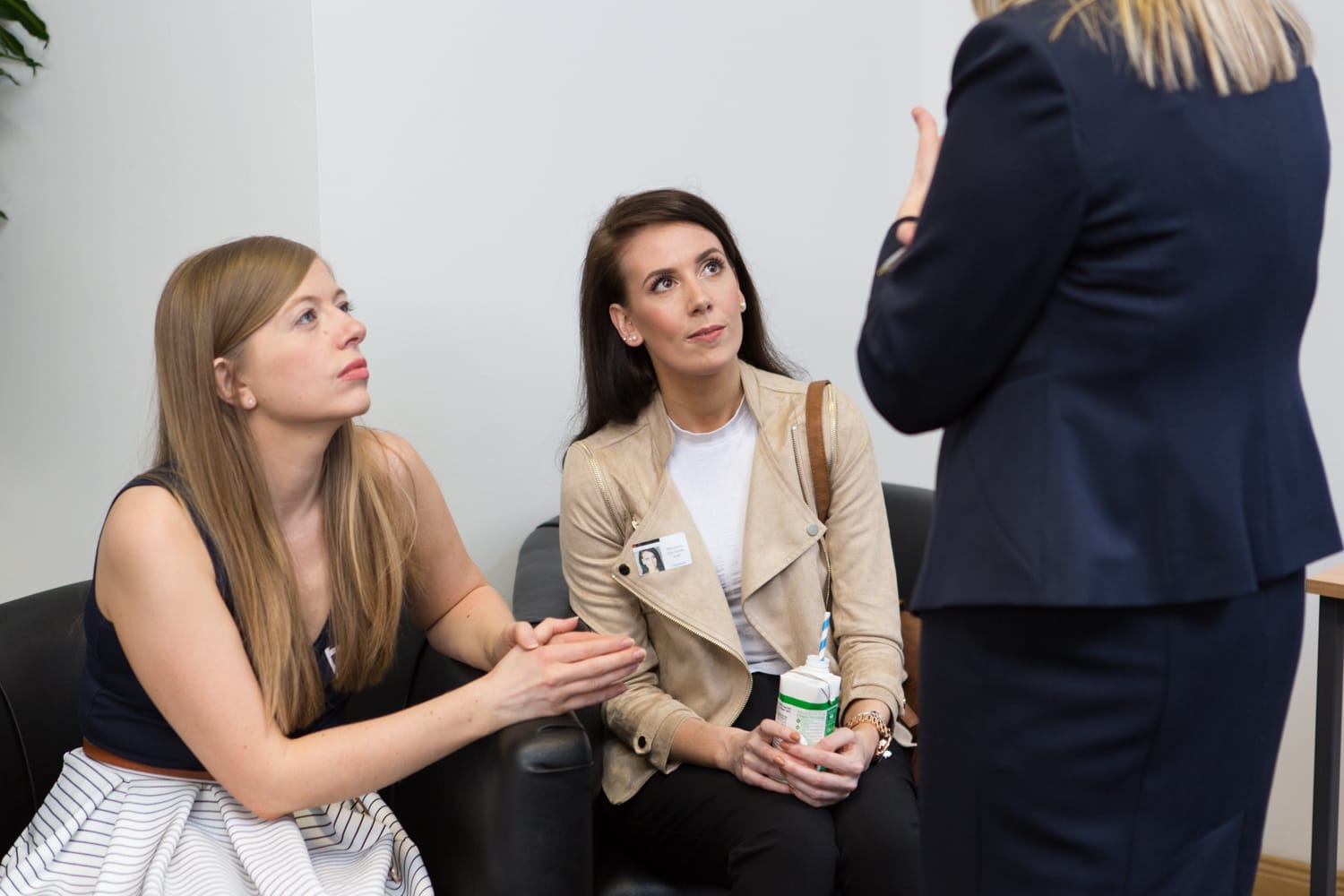 A couple of weeks ago I was invited along to a blogger event at the Transform Glasgow Clinic. Cosmetic surgery is one of those things that a lot of people seem to have very strong opinions on – I don't really. I've always very much been of the opinion of 'do whatever you want to your body if it makes you happy' (obviously as long as it's safe!)
Other than having my teeth straightened a year or so ago and occasionally having my teeth whitened, I haven't undergone any cosmetic surgery so I was really intrigued to find out about some of the procedures offered at Transform Glasgow. Transform offer both surgical and non surgical treatments and I was invited along with some other lovely bloggers to sit in on some of the non-surgical treatments – a Glycolic Facial Peel, Botox and Lip Fillers. I thought some of you might be interested in hearing/seeing some of the treatments in action (don't worry, I've carefully selected these photos in case any of you are squeamish!)
GLYCOLIC FACIAL PEEL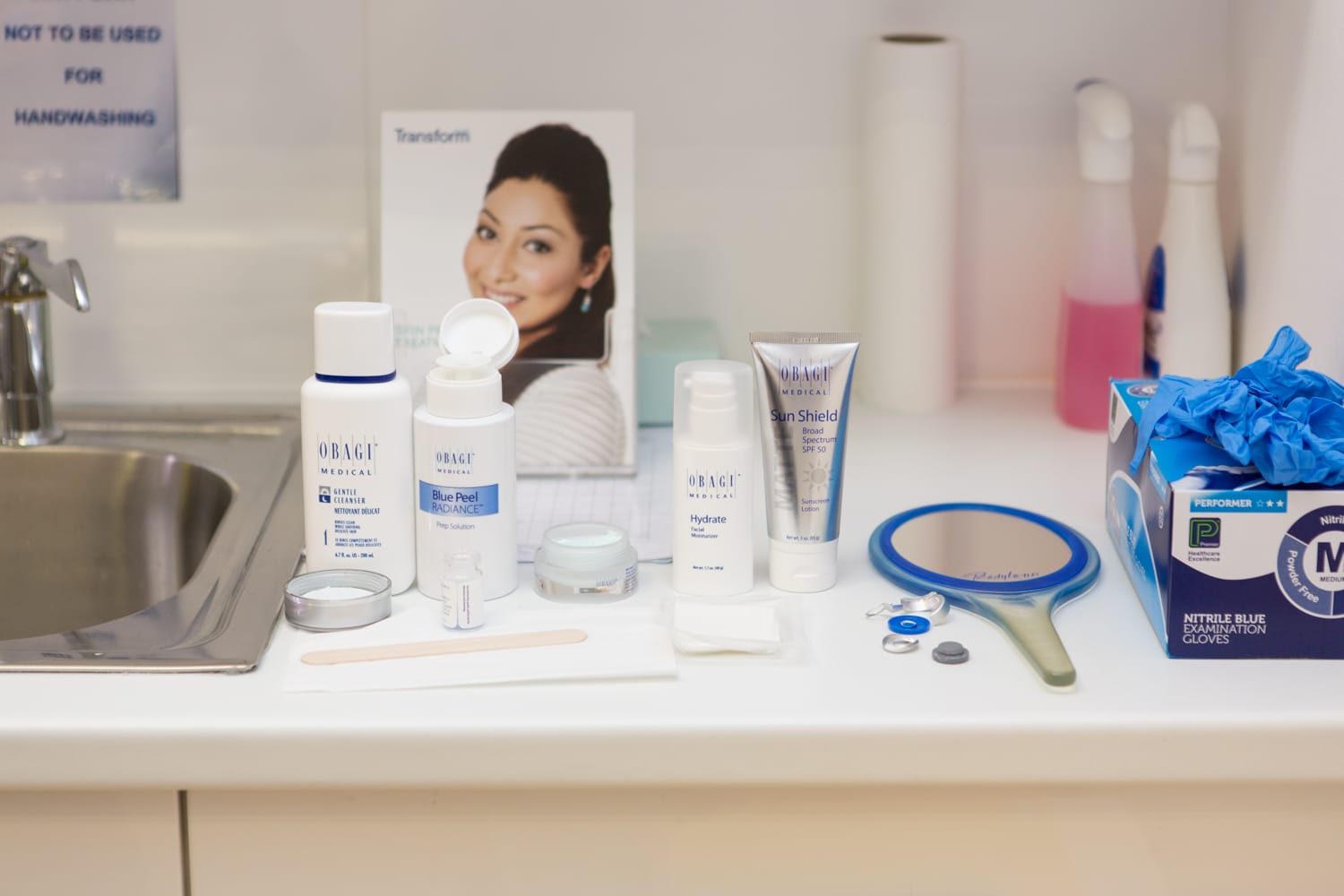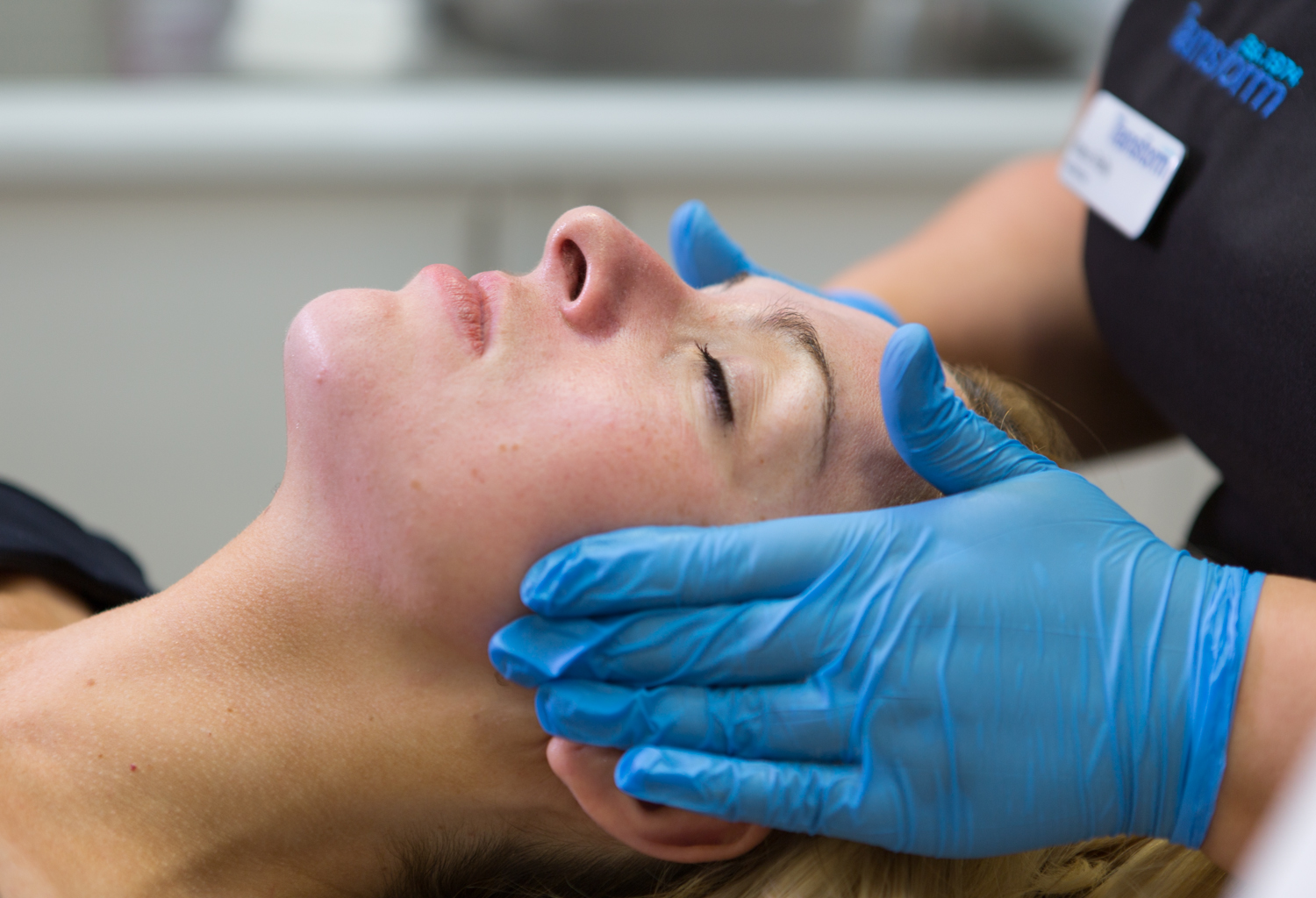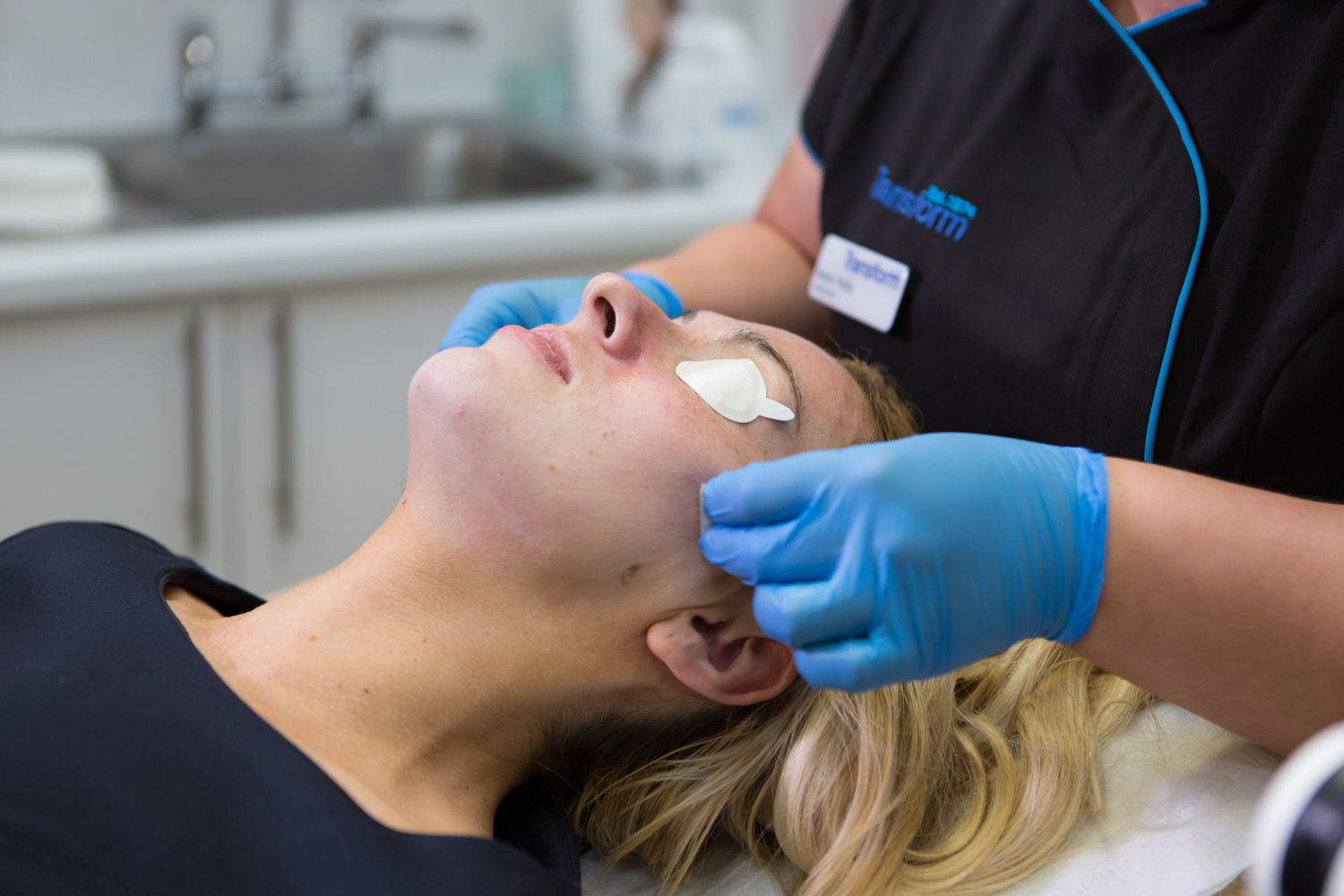 The first procedure we sat in on was the Glycolic Facial Peel. I had heard a lot about facial peels but I was under the impression that you had to go into hiding for a few days afterwards…think Samantha in that SATC scene. I was in fact very wrong. Of course it all depends on the strength of the peel but with this one no hiding is required – I've got your back.
Now it's all a bit scientific and I'm no expert but in short, a Glycolic Facial Peel can be used on any skin type and helps to smooth skin and reduce wrinkles. The acid within the peel acts as an accelerated form of exfoliation which helps to remove dead skin cells which accumulate on the skin over time and can end up leaving the skin looking dull and lifeless. This makes it suitable for anyone who wants a quick perk up to their skin to improve texture and tone. On the opposite end of the scale however, we were also informed by the practitioner that this treatment is also good for anyone suffering from acne scarring or hyper pigmentation. The facial peels range from as little as £60 for a mild glycolic peel up to £1,600 for a deeper peel.
I must admit I found the results of this to be incredible. Afterwards, you could immediately see that the lady's skin just looked so much more plumped, rejuvenated and fresh looking. If this is something you'd be interested in it's definitely worth popping into the clinic and the practitioners will be happy to talk through your skin concerns, and advise on the best treatment for you…I'm definitely considering it.
BOTOX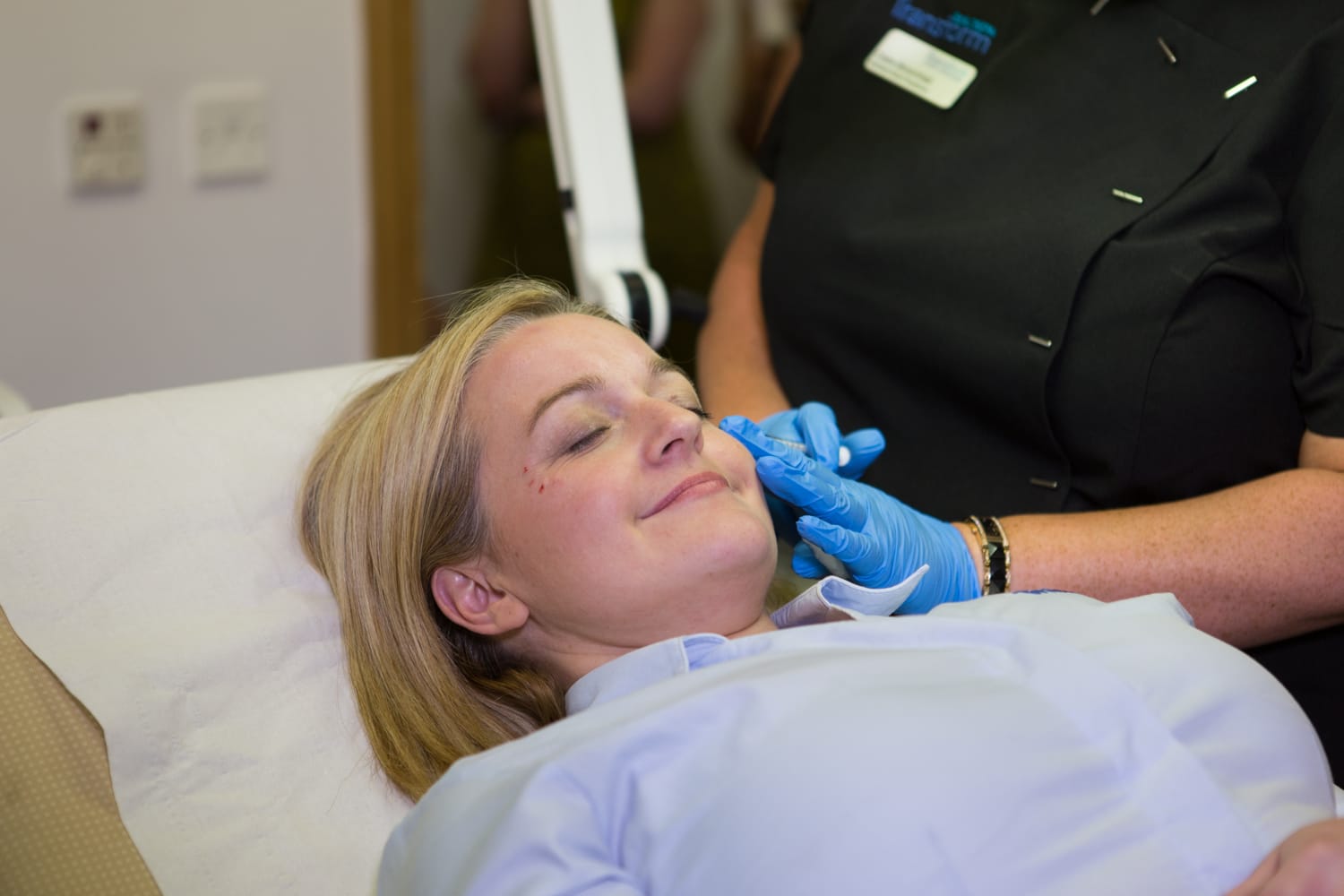 The next treatment was Botox injections. Now we all know, we can't beat wrinkles. Sooner or later they're going to catch up with us. Botox is used to soften and smooth fine lines and wrinkles and works by blocking the nerve impulses to the muscles. This means that the muscles begin to relax as they can't contract leaving your wrinkles looking a lot softer and leaving your skin looking…dare I say it, younger.
Botox has always been one of those things that scared me a little, I don't know why! I think I was just always under the impression that it damaged your muscles or something and left you with that 'deer caught in headlights' look. However, this isn't true at all. Of course there's some people who like that look and it's quite easy to recognise that a treatment has been carried out. However, you'd probably be surprised at how many people actually have Botox injections and it's so subtle you can't even tell!
The price range varies on this treatment for as little as £199 for one area, up to £999 for 3 areas 3 times per year so it really just depends on what you're looking for. Again the practitioners are all extremely helpful and skilled in their area to be able to advise on the best treatment for what your concerns are.
LIP FILLERS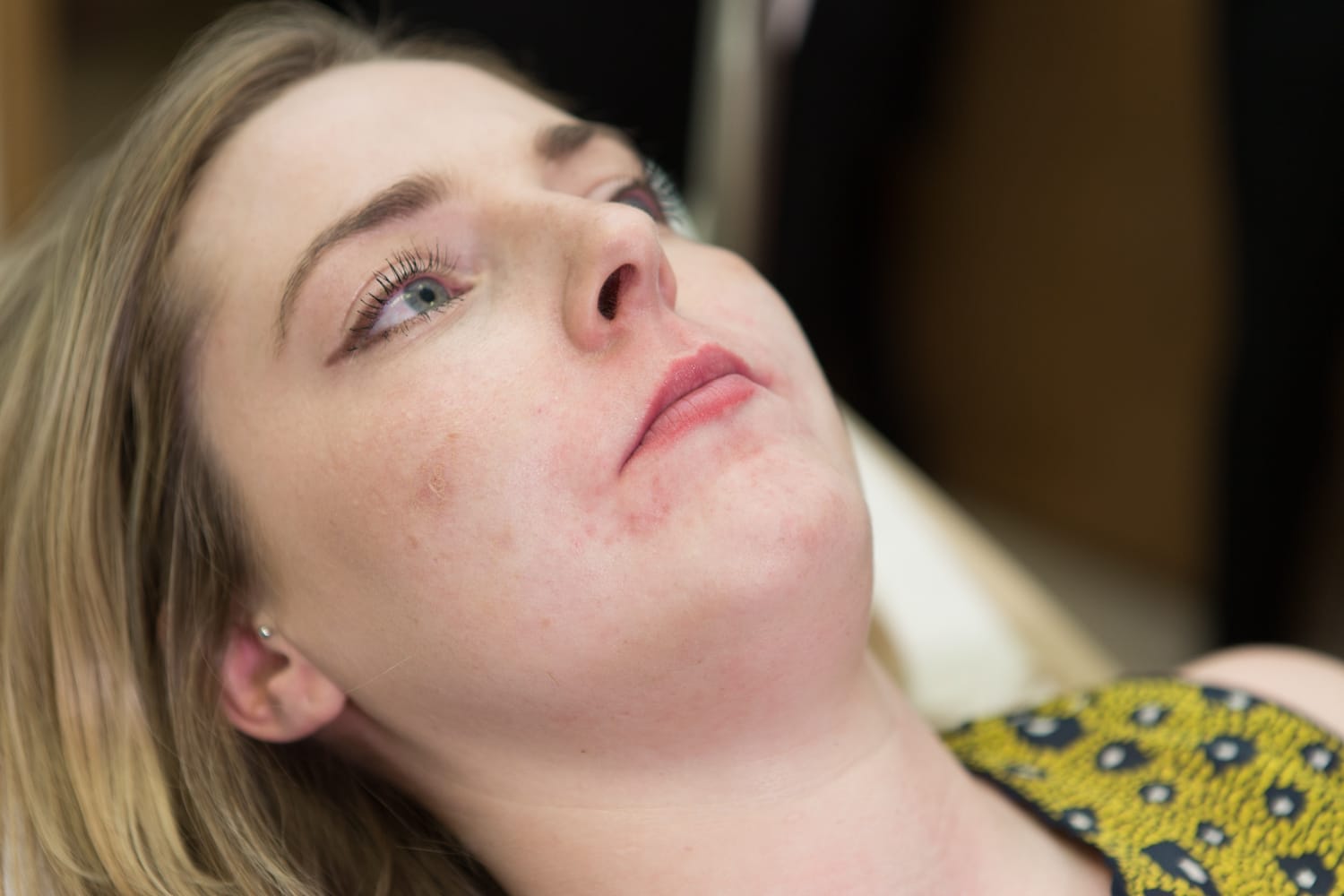 (before)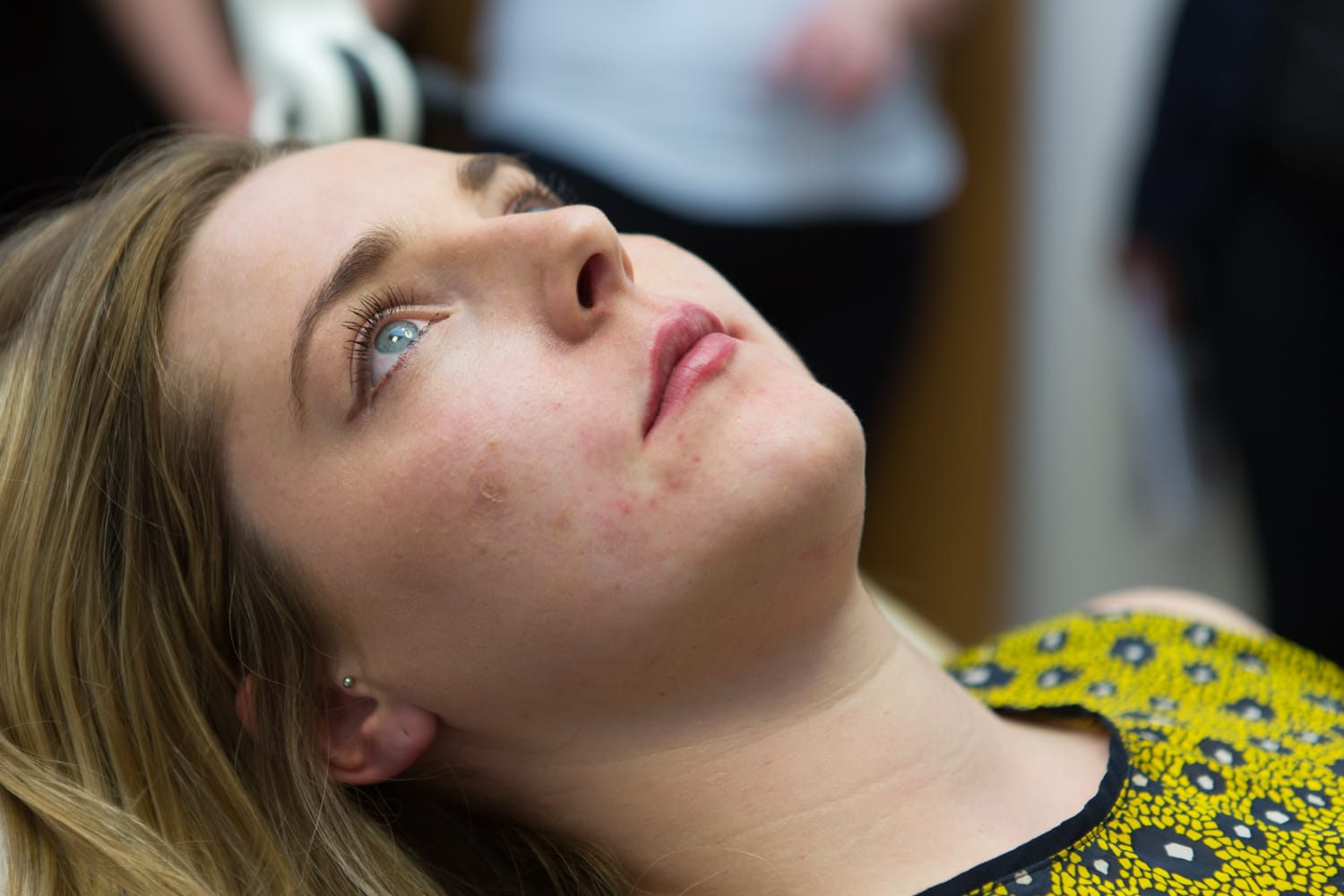 (after)
The last procedure was lip fillers. I must admit, this is the one that excited me the most. I hate to admit it but yes, I have succumbed to the Kylie Jenner lips phase. I've always had quite uneven lips (my top lip is a lot thinner than my bottom) but to be honest it's never really bothered me that much. Yes, I'd like them to be a bit more in proportion but I'd never really considered dermal fillers because I didn't want them to look huge and unnatural. I think that's the thing that puts most people of to be honest but when I heard that the model having lip fillers just wanted them to be a little more defined but still natural looking I was really interested to see the results.
The practitioner told us that we'd actually be surprised at how many people we walk past in the street who actually have lip fillers but you can't tell because they look so natural. The ones that you do tend to notice can sometimes put people off who prefer to have the 'natural look'. Don't get me wrong, each to their own and all that. If you want a pout that can rival Kylie Jenner's and that's what makes you happy then I say go for it! You only live once.
The procedure lasted around a half hour (maybe even less) and started off with the model's lips being prepped with a local anaesthetic to numb them as the lips are quite sensitive. The Juvéderm lip filler was then used to make the lips more defined and plumped. I was definitely amazed at the results. As you can see in the before and after photos above, the models lips looked a lot more plumped and defined but natural at the same time. I definitely wouldn't have noticed if we had just met for the first time.
The treatment can last anywhere from between 6-9 months and this just all depends on the person. The price is based on what exactly you're looking for, i.e. a 0.5ml syringe starts at £180 going up to £290 for a full syringe. I can't lie…I'm definitely tempted.
I know that cosmetic surgery isn't for everyone but for those of you who have always been a little intrigued by it, I hope this has helped in some way. If you stay in or near Glasgow I wouldn't hesitate to recommend the Transform Glasgow Clinic in a heartbeat. The clinic is located on Ingram Street which is just a stones throw away from George Square so it's really handy yet extremely discreet. I've walked past the building probably a million times and never knew the clinic was there which I think is great as no one would ever know you were going in for a treatment. Inside, the clinic is really beautifully decorated and relaxing with a friendly atmosphere and you know that if you're going for a treatment that you will be well looked after by qualified practitioners.
If you'd like to find out more about the treatments offered just click here – Transform.
(Please note, you must be 18 yrs or over for any of these treatments).
Have you ever considered cosmetic surgery?
Lots of love,
Chantelle xx
This is not a sponsored post.