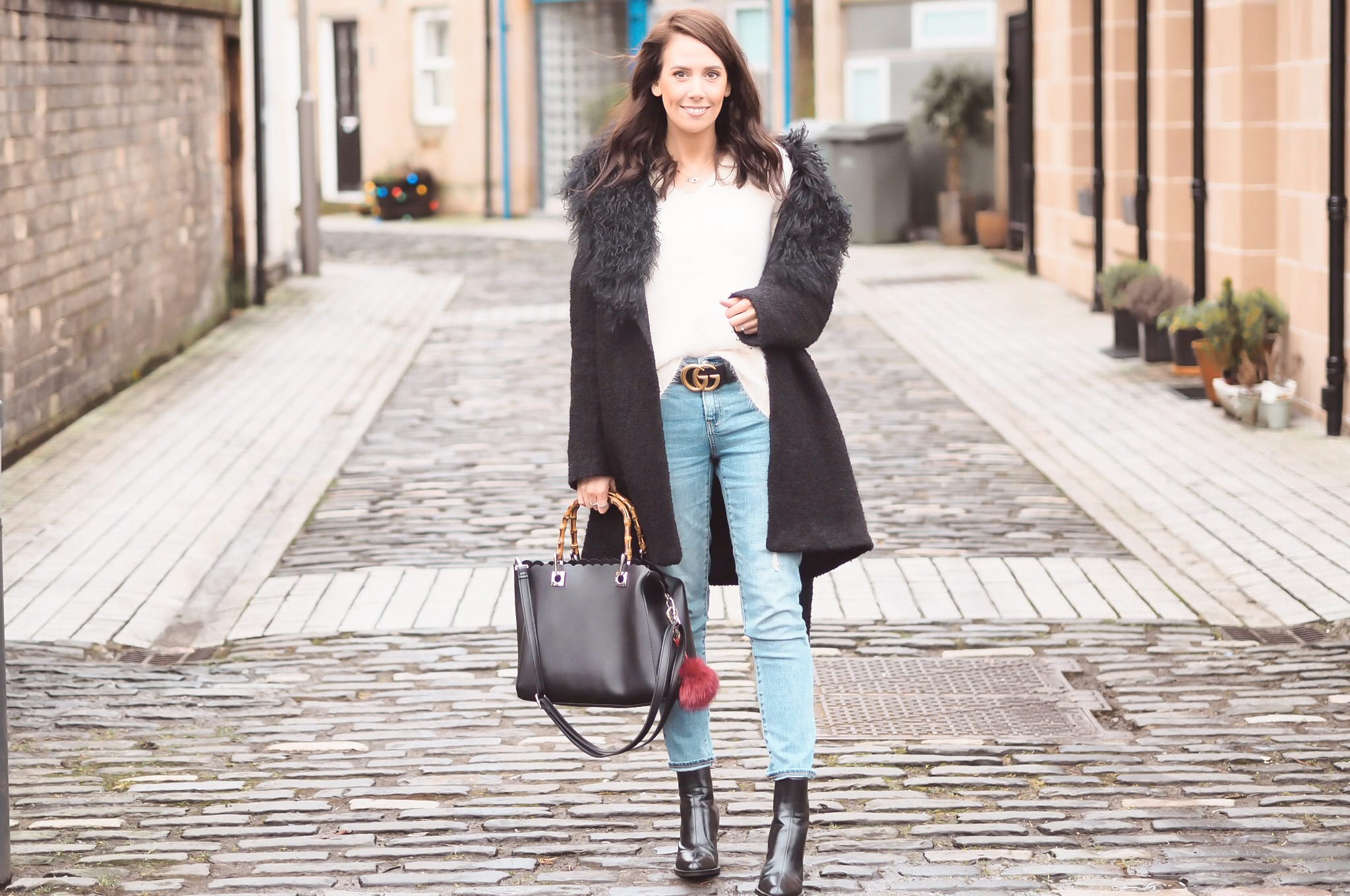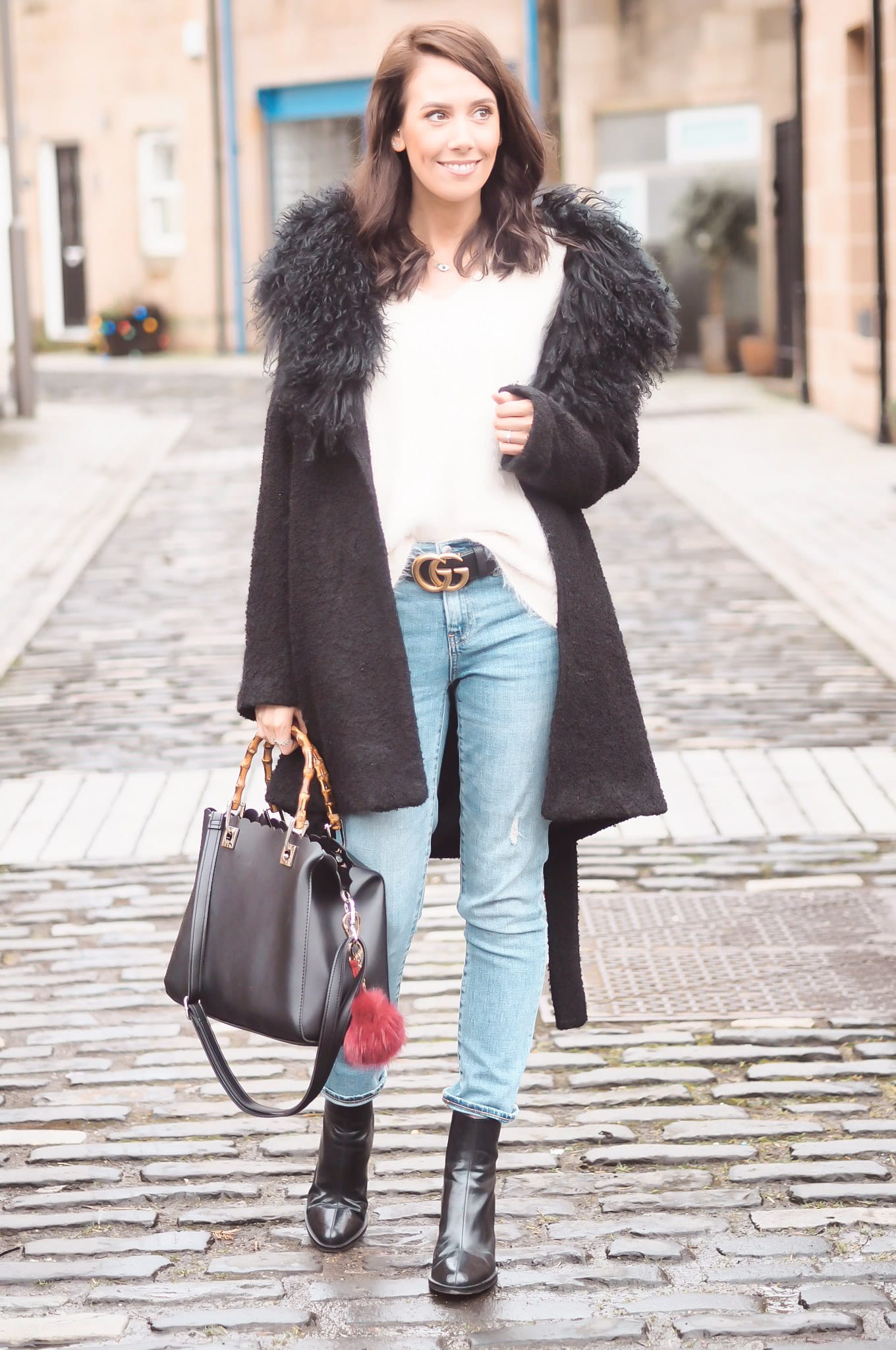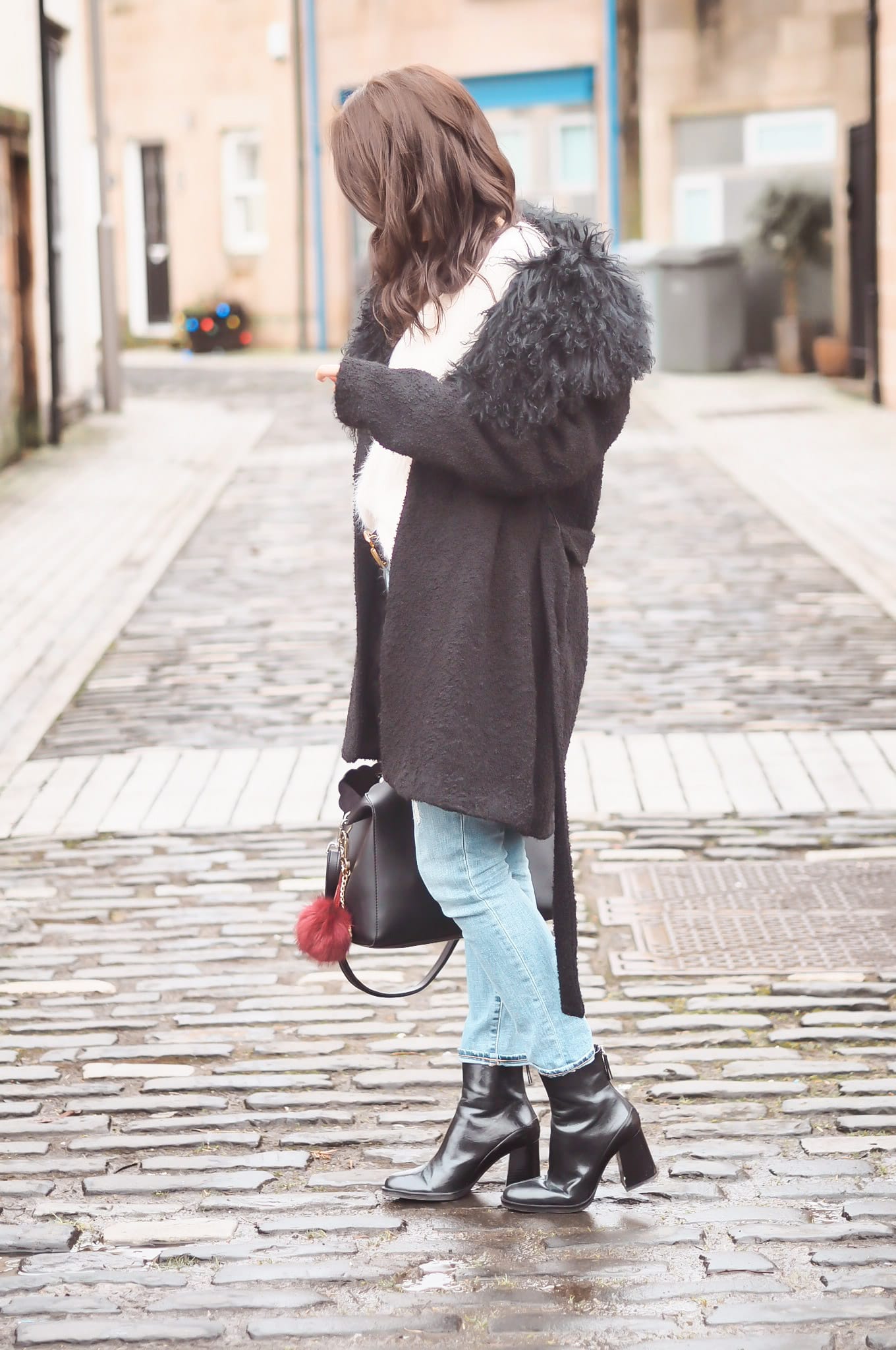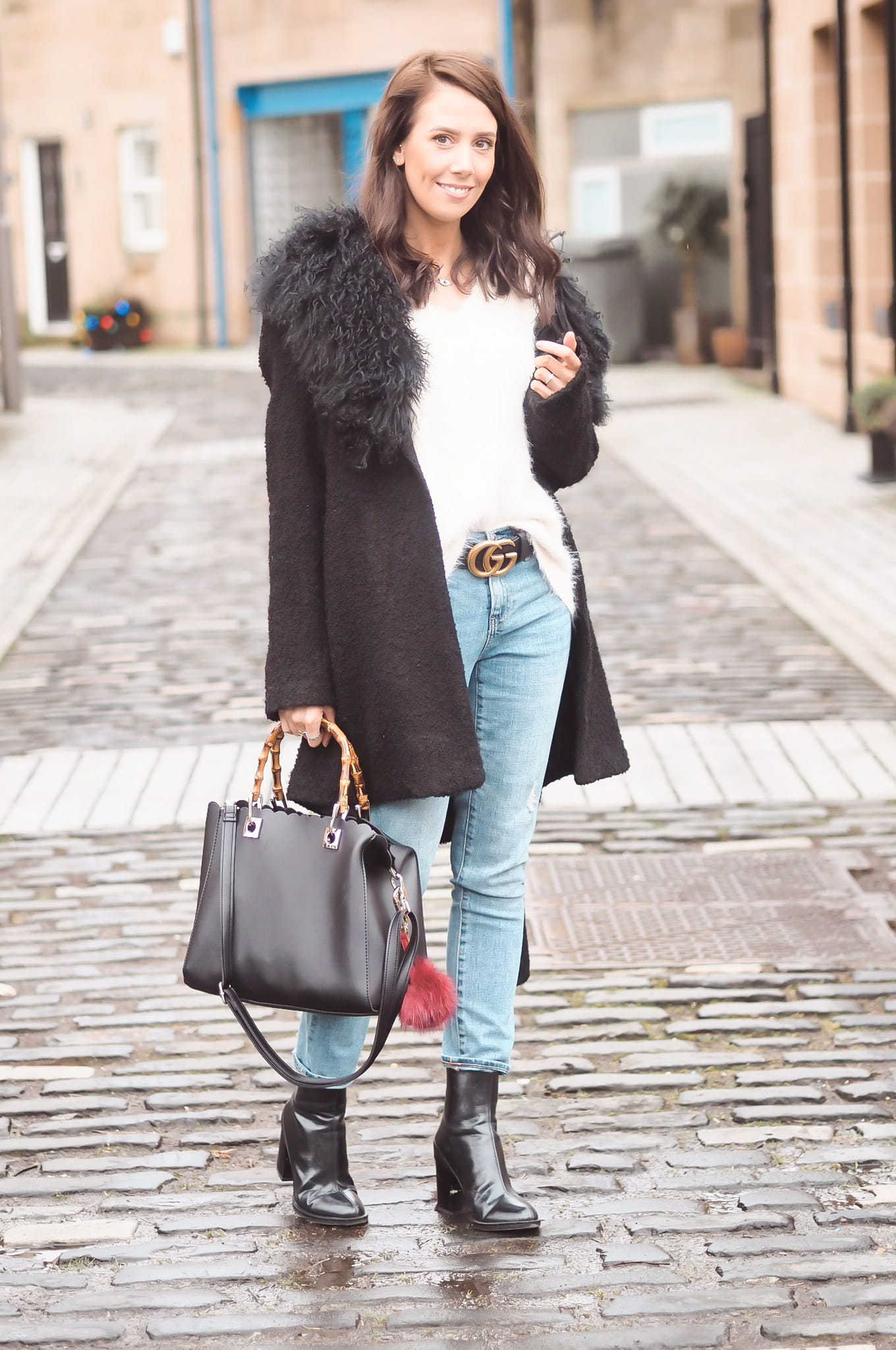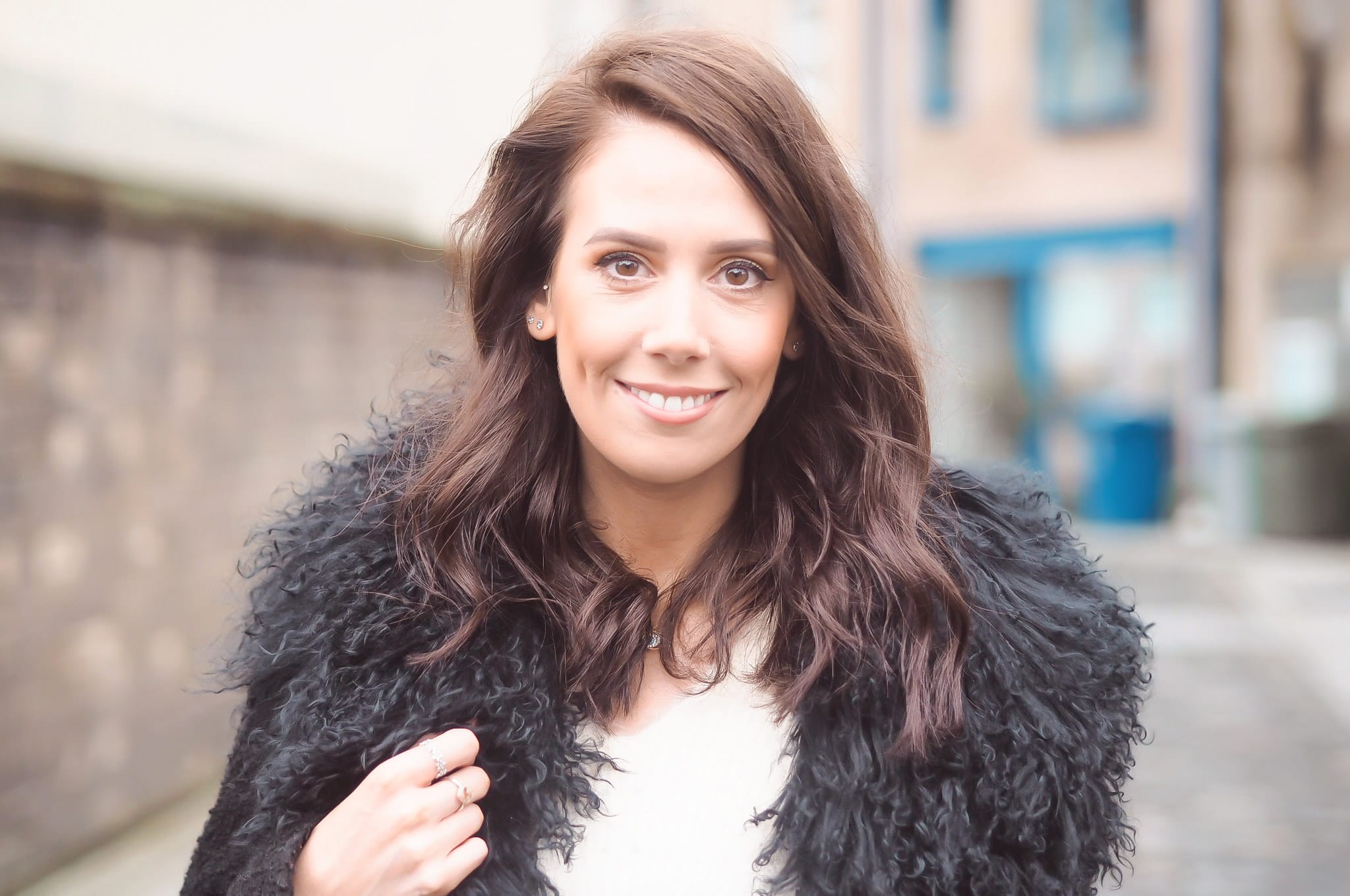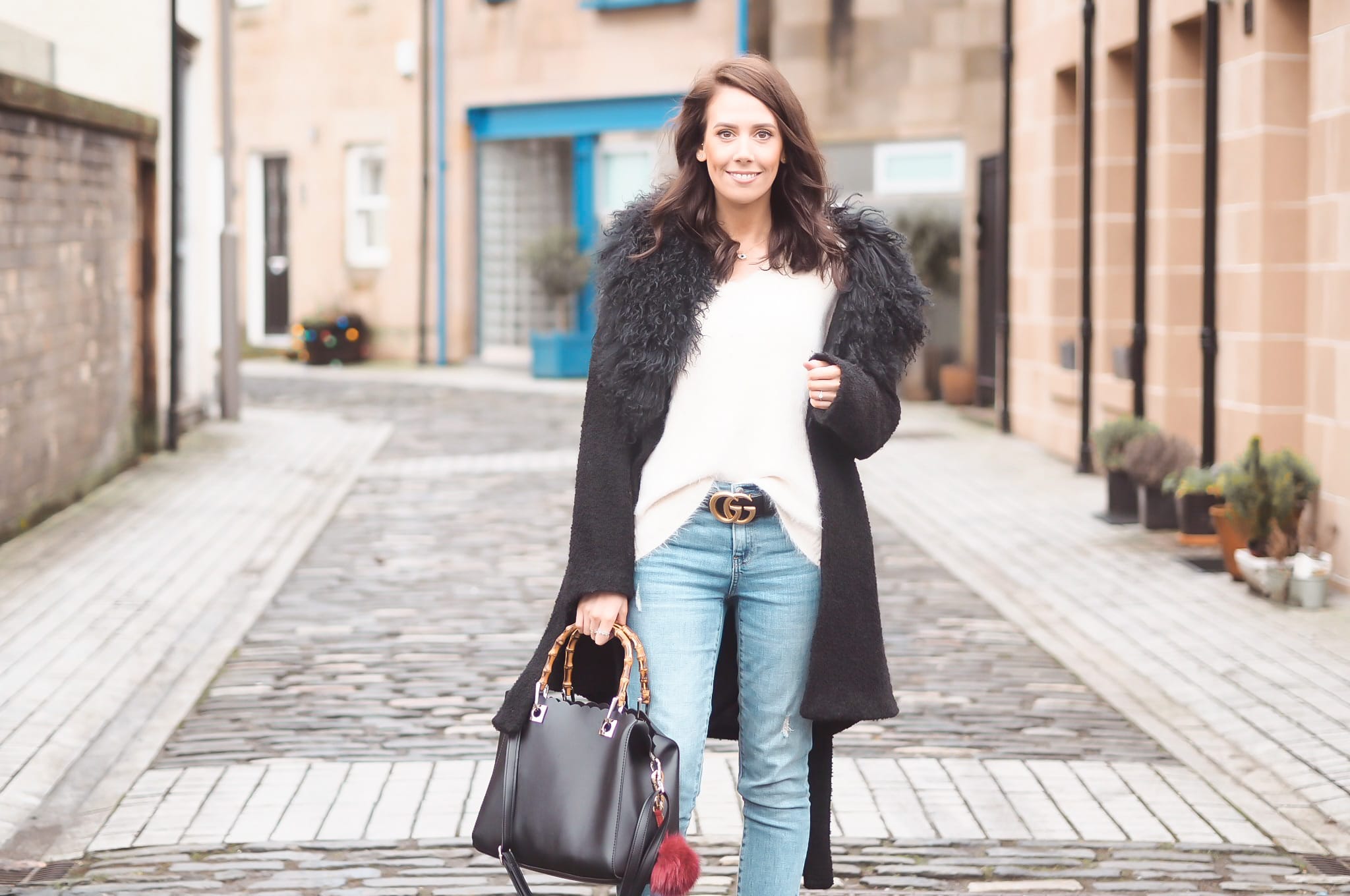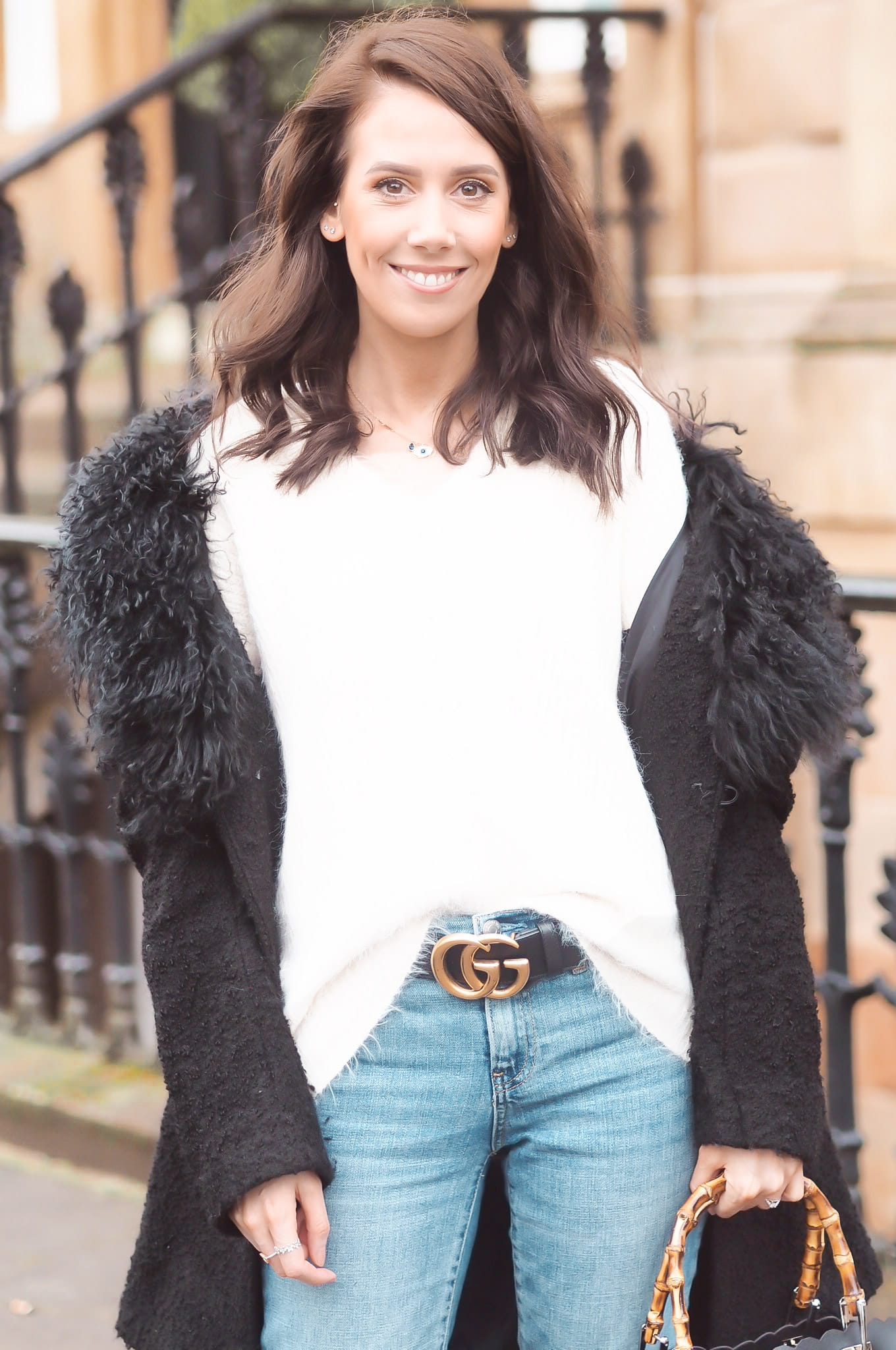 This post is in collaboration with Rokit London.
It's hot. It's cold. It's mild. It's cold again. Nup I'm not talking about an on off romance, today's post is all about the dreaded transition from Winter to Spring…
If you stay in Scotland you'll totally understand the dilemma here. It could be full on Spring one day – i.e. last week, and then Winter the next – i.e. tomorrow since it's forecast to snow. Again. And how are you really supposed to plan your outfits? I'll tell you how in my 4 easy steps…
1. SLOWLY ADD SOME COLOUR
Ok, I'm well aware that white doesn't exactly class as a colour but it's light coloured and kinda says I'm ready to embrace Spring, non? You get the jist though, something that's light coloured and still cosy enough that you won't freeze your backside off but not the usual all black ensemble we all reached for throughout January as let's be honest – January is the WORST month ever. It's February now though, the month of love and time to – ahem – embrace Spring even if there's snow on the weather forecast. So dig out those light coloured knits and be happy that January is over!
2. ADD SOME LIGHT COLOURED DENIM
I feel like I use this one all the time but changing up your denim colour really can make a difference. These ones are my old faithful Gap girlfriend jeans aka the comfiest jeans I own. Seriously gals if you haven't invested in some girlfriend jeans yet, get involved. I've given my black skinnies a rest in favour of this lighter coloured wash because they just help to brighten everything up and in case you missed it the first time – comfort.
3. THROW ON A LIGHT(ER) BUT STILL WARM COAT
Guys, the love is REAL. I've fallen hard for yet another coat. But hear me out. You know when you come across that piece of outerwear that's been missing from your wardrobe? This is the ONE. It's a gorgeous light wool fabric so perfect for that in-between weather. I got this Mongolian fur collared number from the lovely guys and gals over at Rokit London. As soon as I saw it on their website it was love at first sight. It's from the nineties, was marked as "excellent condition" and trust me when I say it does not look pre-owned in the slightest. I'd be surprised if anyone has worn this at all – not that it matters though as I'd still have snatched it up because hello, it's AWESOME. I also love the fact that it's unlikely I'm going to see 10 other gals on insta flashing the same one (and making me think they wear it better – LOL – really though) because we all know what that feels like. They also sent me an absolutely gorgeous Ralph Lauren blouse which is sadly a tad too big. Never fear though it'll be making an appearance soon once I've done a couple of wee alterations. I actually had never got anything from them until now but seriously, I urge you to check them out as they have so many unique, one off designer pieces at amazing prices! I actually have my eye on some Chanel ballet pumps which are only £125!!! I KNOW! Should I, should I not? Let me know!!
4. LAYERING IS KEY
What you don't see here is that I'm wearing three t shirts and thermal vest under this fluffy knit – jokes but seriously I think I need to get on this thermal vest bandwagon. Apparently alllll the bloggers do it haha. If on days you're feeling like you want to opt for that lighter knit or that jumper dress then go for it! Just remember to layer up so that you don't get frostbite in places you really don't want frostbite. Scrap that. Who want's frostbite anywhere?! If you're feeling a mini skirt then go for it but shove on some tights, thigh highs and a chunky bright knit – it's all about balance. Similarly, if you have a bright knit in your wardrobe but it's just too thin then why not layer up with a neutral coloured turtleneck underneath. See – Spring like but practical.
And that's my top tips for transitioning from Winter to Spring in 4 easy steps! If you stay somewhere that actually get's 4 proper seasons then I envy you – and you're probably thinking I look pretty 'wintery' – trust me, for Scottish weather this is normal Winter to Spring transition clothing! Unfortunately in Scotland and pretty much the whole of the UK in general, I'm sure you'll be able to relate to the fact that it's going to be a big old mixture of rain, snow, sunshine and wind for the the next month so hopefully this post has helped in some way.
Let me know your top tips for transitioning from Winter to Spring and if you stay somewhere other than the UK let me know down below and make me jealous with how fantastic your current weather is!
SHOP THE LOOK:
Remember to follow me on Bloglovin and subscribe to my youtube channel so that you never miss a blog post/video!
DO YOU HAVE ANY TIPS FOR TRANSITIONING FROM WINTER TO SPRING?
This post is collaboration with Rokit London. Some items may have been gifted.
All thoughts, opinions and creative direction are my own.
Affiliate links may be used.