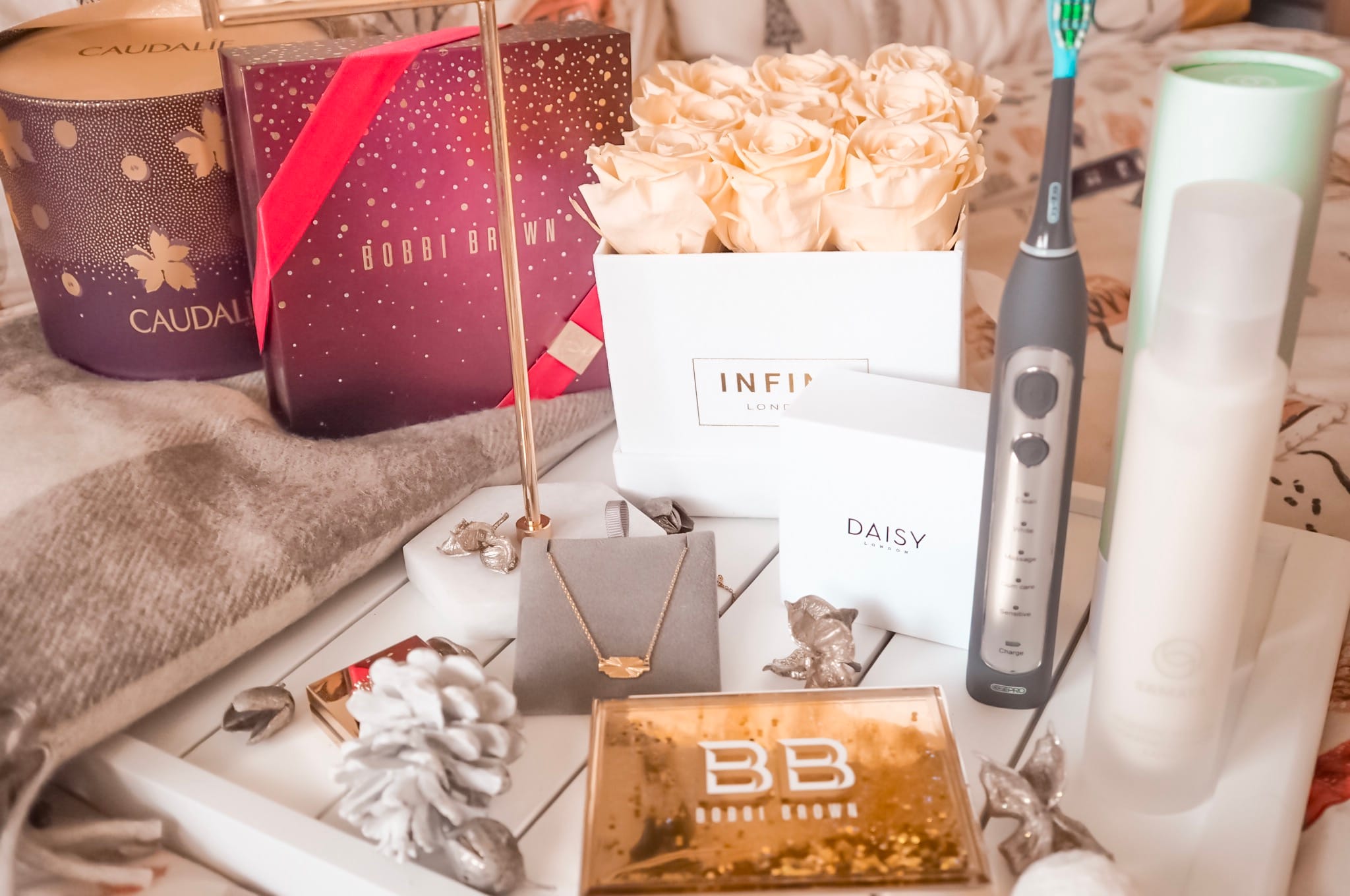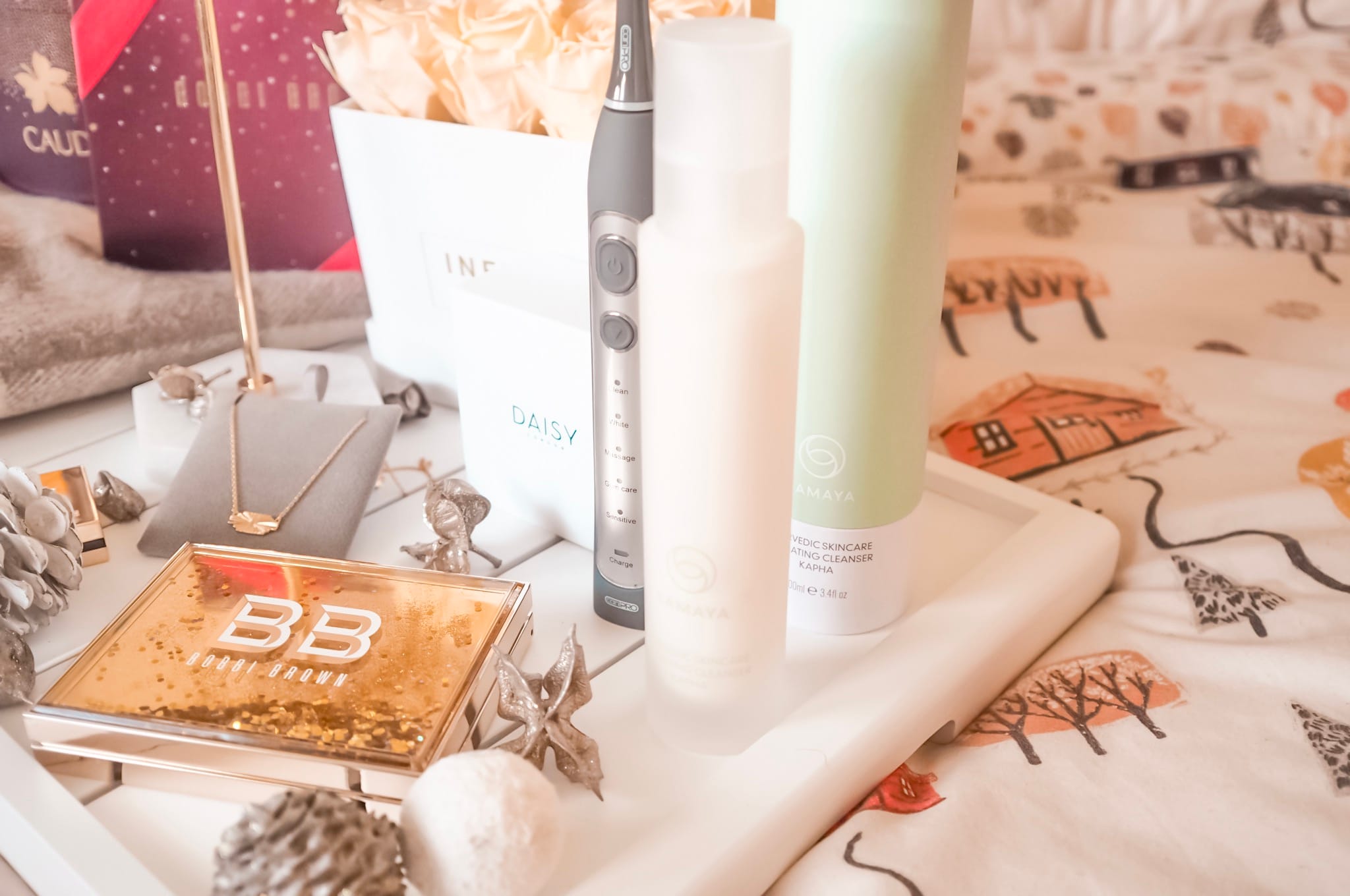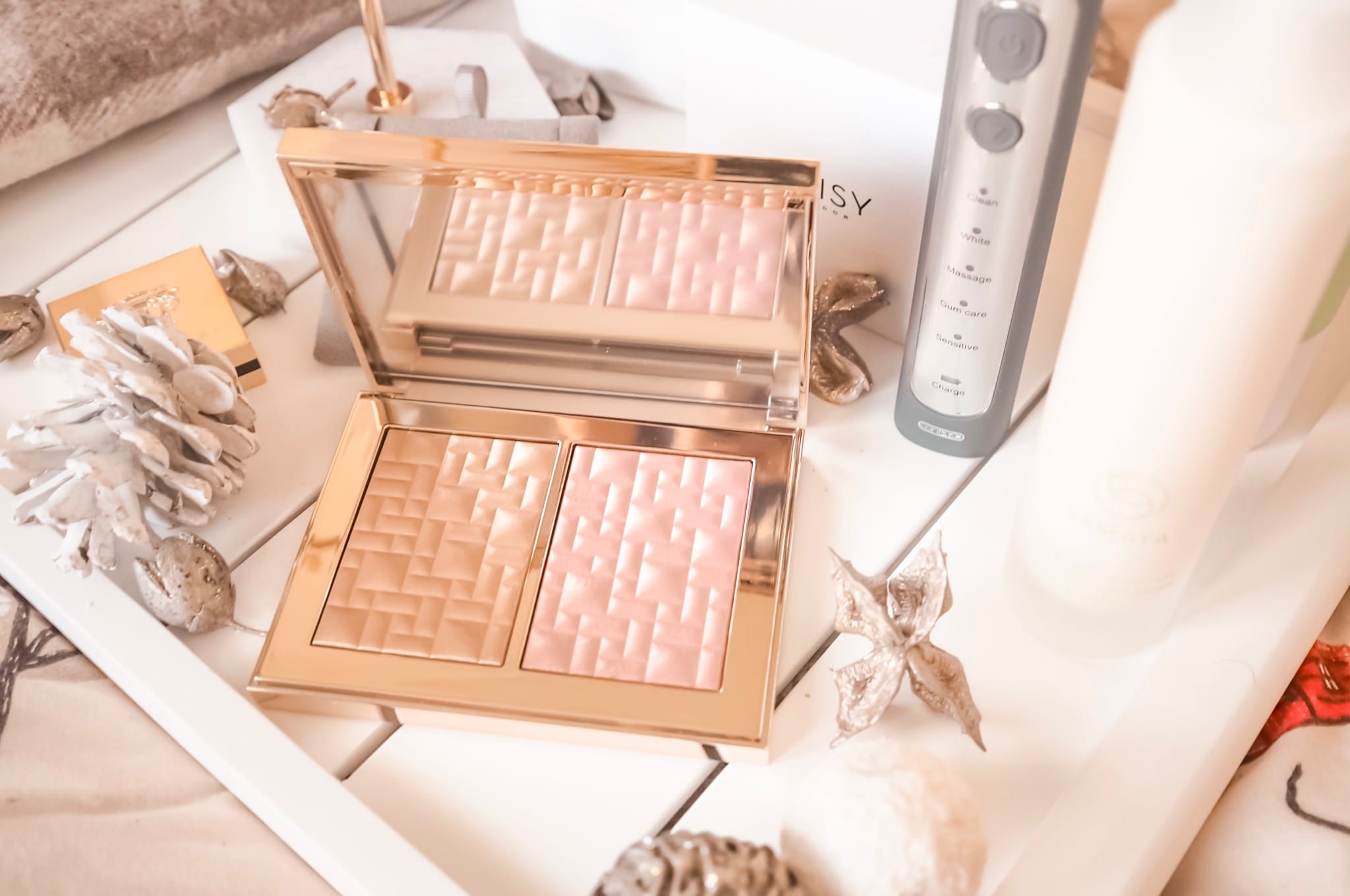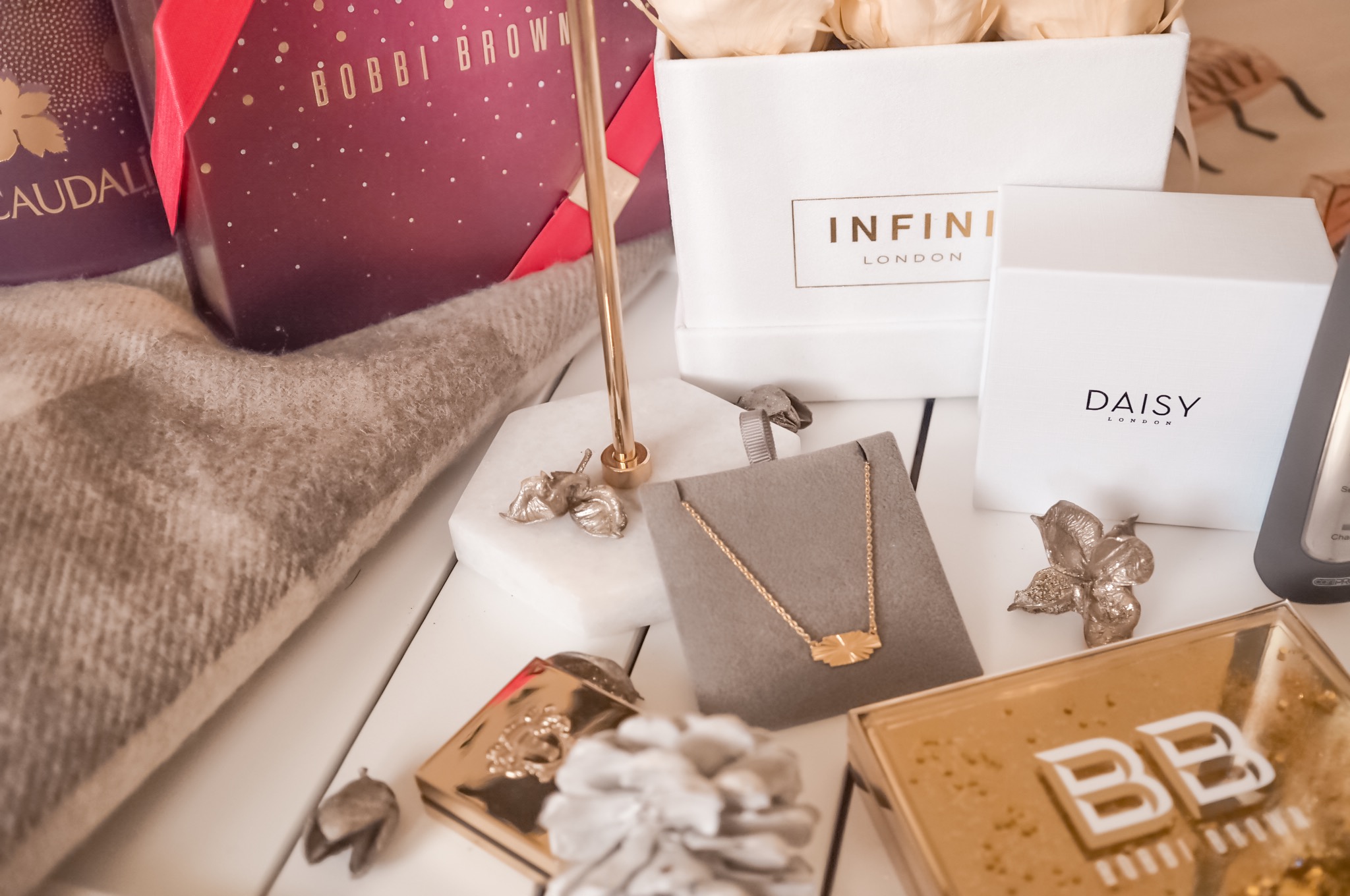 As I've gotten older I've become a lot more picky about what I gift people and what I actually put on my own Christmas wishlist. If I'm being honest, I think we all get caught up in the magic at this time of year and end up going absolutely wild gifting things that people don't want nor need. Don't get me wrong I LOVE Christmas and of course the magic of gift giving but I really do put a lot of thought into my gifts nowadays to make sure that I'm gifting things I know the receiver will truly love/want/need. With that said today I've really thought hard about what to include in my Christmas Gift Guide bringing you a curated list of some beautiful things for all of those special people in your life. I've decided to include some gifts for both him and her…I hope you enjoy!
FOR HER…
BEAUTY
At this time of year beauty gift sets and limited edition collections are everywhere. If the gal you're buying for is bit of a beauty addict you cannot go wrong with Bobbi Brown. Her Christmas collections are some of my absolute favourites. I have a few items from the new holiday collection but the Bobbi Brown highlight and glow palette above is my absolute favourite. Just look at that packaging.
For all the skincare lovers in your life, I really could go on all day (more suggestions down below) but one of my favourite brands Caudalie, do some amazing and affordable Chrismtas gift sets at this time of year. The packaging is always stunning and I'm yet to try out a product from them that I don't love. This luxury Vine Body Butter set is gorgeous and only £22. I've also noticed that they're currently doing 20% off all products online with the code FORYOU2018 so run run run!
HOMEWARE
Maybe it's because I'm getting older (or because I'm moving home in a weeks time, wink wink) but I absolutely love receiving and buying homeware gifts. I've recently been introduced to Haimware, a Glasgow born online homeware shop where I received this gorgeous wool blanket and marble jewellery stand (can you believe it only cost £14?!) Both these items would make the perfect gift for any homeware lovers and I love that at the same time you're able to support local business. I don't think these items will stick along for long so make sure you grab them quick if you like them! I need to point out how gorgeous the quality of both items is too. The blanket is made by the Tartan Blanket Company – a family run business using a mix of 70% recycled wool and other materials. It feels and looks amazing and I can't wait to drape it over the sofa in our new home for Winter snuggles. I think you'll be seeing this pop up a lot on my insta…
Another home item I need to mention is this box of gorgeous Infini roses – basically roses that last a year. I did a whole post on them back in August which you can read here but I'm honestly obsessed with these. It's such a unique gift and although a little pricey, would make such a luxurious Christmas gift for any lover of pretty blooms. I have the peach shade fyi and they look as good now as they did the first day I received them!
JEWELLERY
I am such a jewellery hoarder. I really can't get enough of it. My go to's are always Pandora and Swarovski but I was recently introduced to Daisy London and they have quickly become a new favourite of mines. It's a great mid range price point and the quality is amazing. The gorgeous necklace above is called the Mini Sunburst Shield necklace which is 18kt gold plated and from their recent collaboration with the beautiful Esteé Lalonde. The collection is all over instagram at the moment so you may have seen it but trust me, this necklace is even more beautiful in person. If you're looking for some Christmas gifts for a jewellery lover then seriously look no further
FOR HIM…
I think men tend to get a bit of a raw deal at this time of year and trust me, I get it. It's definitely a lot easier to buy for women because somehow there just seems to be a lot more items available. Don't you agree? However I don't think this is an excuse to buy the generic socks, aftershave and pjs – we're all guilty of it though aren't we? Haha! Bearing this in mind I've given special attention to some of the items 'for him' – items I know my significant other, guy pals and dad would love so here goes…
SKINCARE
Who says men don't care about their skin? My other half has definitely started looking after his skin a lot more since – cough cough – he has me to encourage him and he really loves getting his hands on my 'hand me downs'. With this in mind I've started putting together a little skincare package for him with some products I know he'll enjoy using. You've heard me rave about Samaya products a few times now (here and here) but they really are a fab brand. All the products are made in the UK and suitable for both men and women but the Samaya Kapha range is perfect for men since it has quite a woody aroma. It actually smells like a spa! I've chosen the cleanser above because it melts into the skin and really is a treat to use leaving skin smooth and super hydrated. I've yet to try a Samaya product I don't love and everything from the ingredients down to the packaging are super luxurious so it's the perfect gift for any special man in your life. If your other half is anything like mines, although he loves using luxurious products he wouldn't necessarily splash out on buying something for himself so I think this is such a lovely Christmas treat.
AN ALCOHOL GIFT WITH A TWIST
Both my dad and other half love whisky and gin so an alternative gift (which I happen to think is a great one!) is a distillery tour. I've been thinking of doing this for my dad for a few years now as he loves whisky and usually gives me a wee hint by the time November hits as to which one he'd like under the tree (lol – thanks dad). A lot of whisky brands do special Christmas editions so I always think this is a no-brainer and well it's a good 'sharing' gift isn't it…wink wink. For gin lovers, I highly recommend alllll of the Scottish gins – especially The Botanist, Caorunn and Strathearn Heather Rose Gin. Trust me – if you're a gin lover you need to try all three of these. I also hear Aldi have brought out a new gin called Harrisons which is pretty similar to Hendricks…just sayin. To make an alcohol gift extra special, why not seek out a wee glass to match. My dad loves the Angels' Share whisky glasses – which I'm sure all whisky lovers will have heard of! Costco also have some BEAUT crystal high ball glasses in at the moment for gin lovers and they're really reasonably priced too.
ELECTRICALS
My other half is constantly glued to his computer screen with his earphones so another no brainer is some new headphones. I absolutely adore my Sudio white leather wireless headphones (pictured here) which coincidentally he happened to love too (and stole from me) so I ended up getting him some black ones which he loves! Headphones can be really expensive but the Sudio ones are actually really reasonable plus the quality is amazing. I've listened to some amazing reviews about them on youtube from the experts and Darren loves them – he's difficult to please with things like that so that's how I know they're good.
Another thing I had to to include is this CariPro electric toothbush by Smile Brilliant. I've worked with Smile Brilliant in the past – their teeth whitening products are amazing and I'm happy to report that I've also been loving their new electric toothbrush. Call me boring but I think an electric toothbrush is such a good Christmas gift! This one is a fab alternative to some more expensive brands and it performs just as well in my opinion. Let's be honest – it can be a pretty expensive thing to invest in and not all of us would buy a new one every day so I think this makes the perfect gift – practical yet thoughtful. This one also has different functions on it including whitening, massage, gum care and sensitive so it's a bit more fancy than your bog standard electric toothbrush. You want to hear something great too? I have a fab 20% discount code to share with you! Just use the code 'girltartanscarf20′ at checkout AND as if that wasn't enough you can also be in with the chance of winning one of these fab toothbrushes, by entering here…one for them and one for you – now that's Christmas! Wink wink.
MEAL VOUCHER
Meal vouchers are something I tend to forget about but they're actually a really good one. What guy doesn't enjoy a meal out with his pals or significant other? Extra points go to sniffing out somewhere you know he'll love. Plus this will go down a treat in January when the January blues tend to hit. He'll definitely thank you for a night out without having to spend a penny!
Some more of my favourites…
Remember to follow me on Bloglovin and subscribe to my youtube channel so that you never miss a blog post/video!
Lots of love,
Chantelle xx
Please note some of the items may have been sent to me for pr purposes.
As always all thoughts, opinions and creative direction are my own.
Affiliate links may be used.