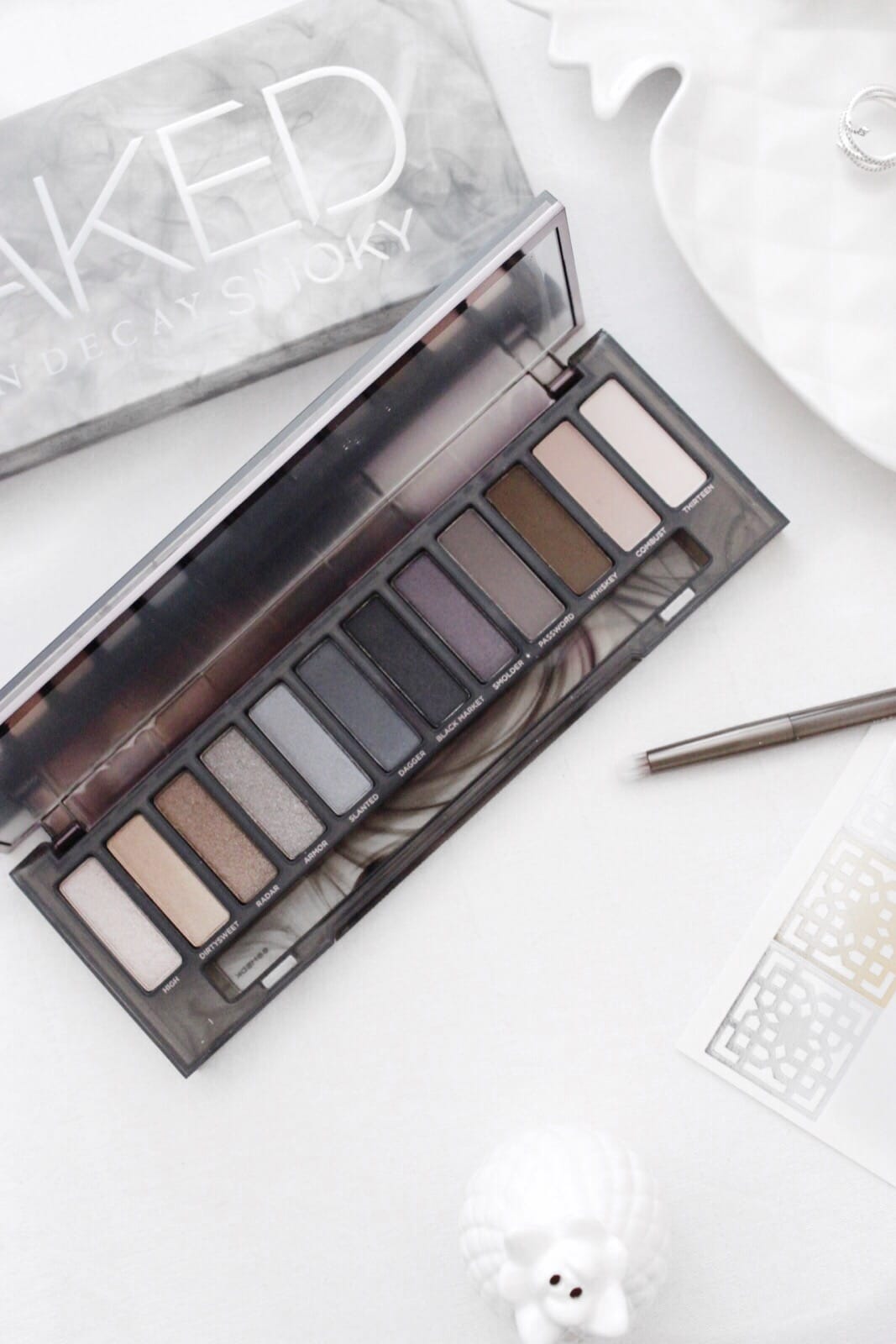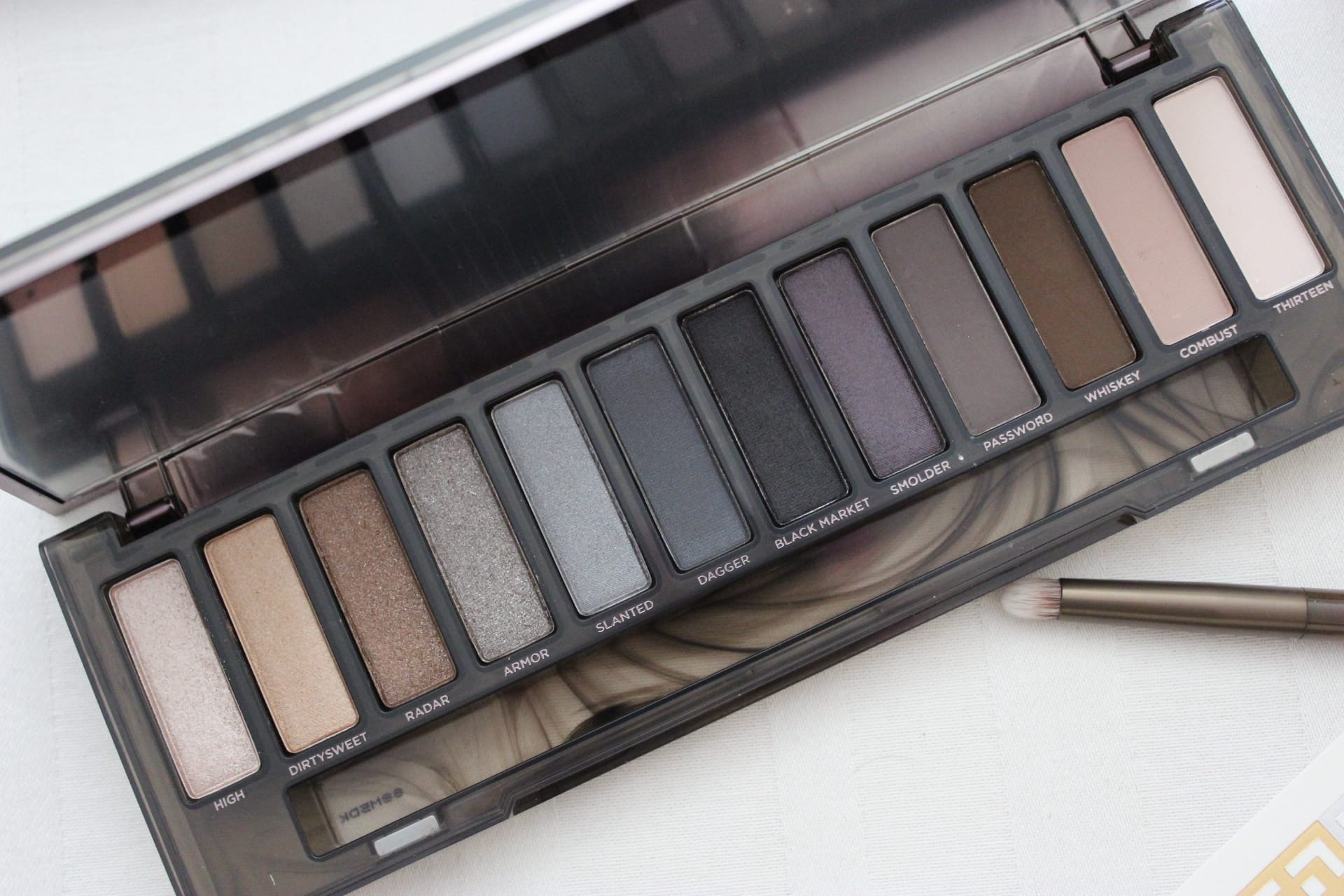 So the wait is finally over! The new Urban Decay Naked Smoky eyeshadow palette has arrived in the UK and I couldn't be happier! It feels like an age since the announcement was first made and it really hasn't helped that I've heard SO many US youtubers raving about it. Of course as soon as it hit the shelves in Debenhams last Thursday I had to snap it up and let me tell you I didn't even think twice about it. As a fan of the original Naked palettes and an owner of some of their other palettes – Naked Basics and the Vice palette, I already had a good feeling that I'd love the smoky palette and it really hasn't let me down.
I really won't harp on for too long because you guys already know the score. Highly pigmented? Check. Buttery soft? Check. Minimal fallout? Check. Easily blendable? Double check. Other than having all the qualities of its predecessors, the one thing that obviously makes the smoky palette stand out from the rest of the Naked palettes is its shades – all dedicated to perfecting that smoky eye. With a mixture of shimmer, satin and matte shades, the amount of looks you can achieve from this palette is incredible and the thing I love most is the variety of shades with a mix of both warm and cool tones.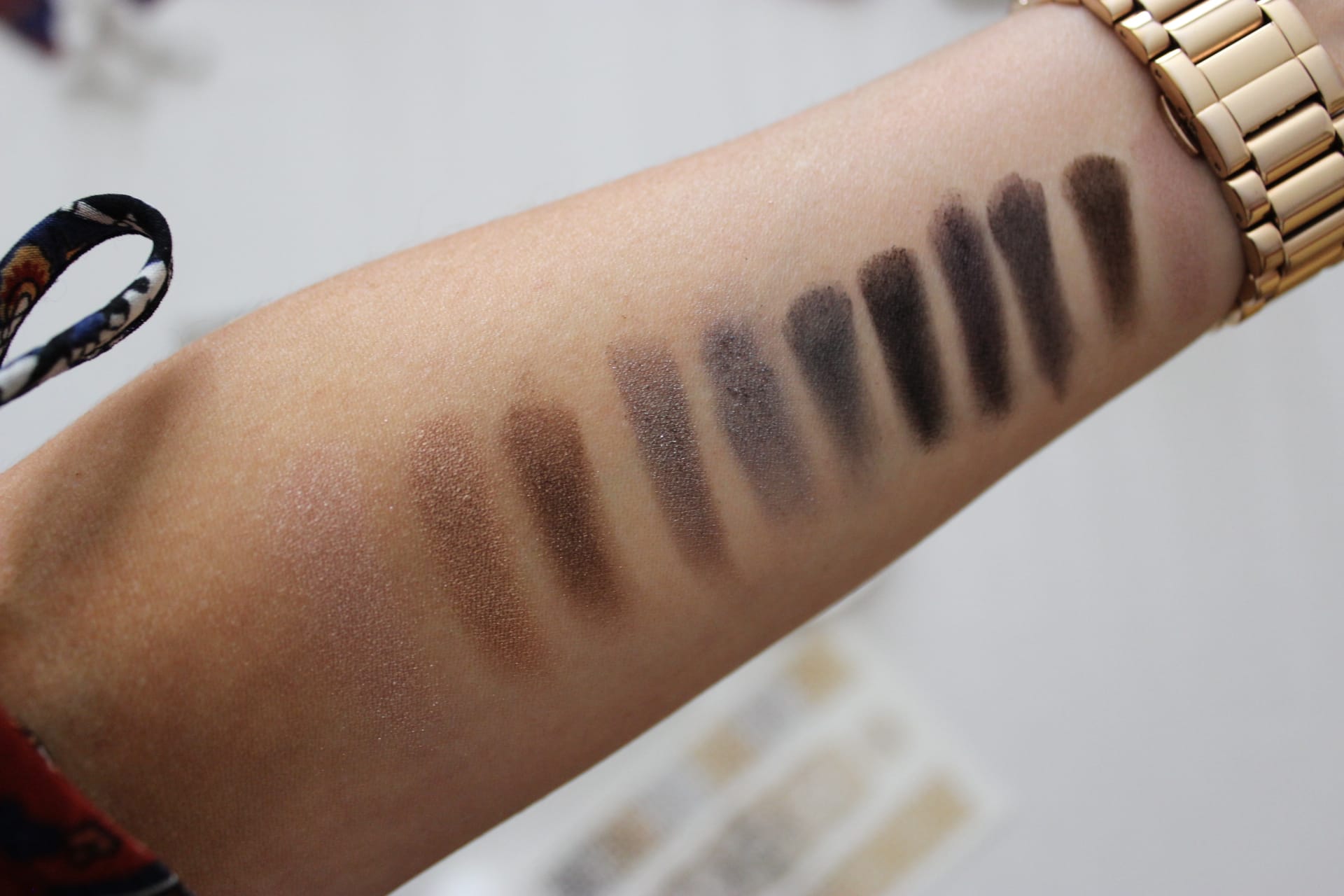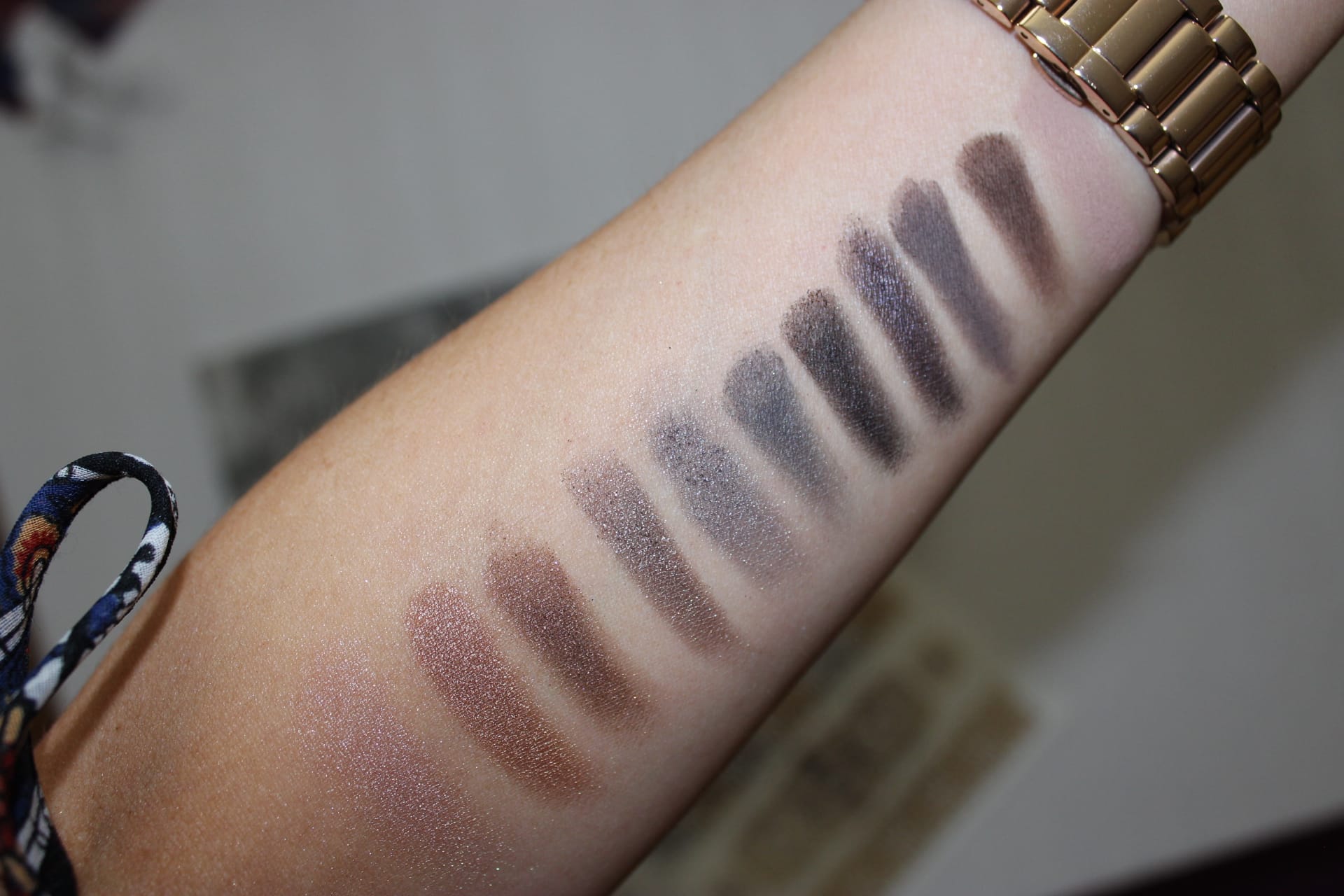 Above are some swatches in both daylight (top) and with a flash (bottom). As you can see, the shades are absolutely stunning! To show you the palette in action, I decided to create a sultry silver smoky eye. One of my favourite shades in the palette has to be armor which is a gorgeous shimmery silver shade. I'm not usually attracted to cooler tones but this shade is absolutely stunning and I'm so happy with how the look turned out.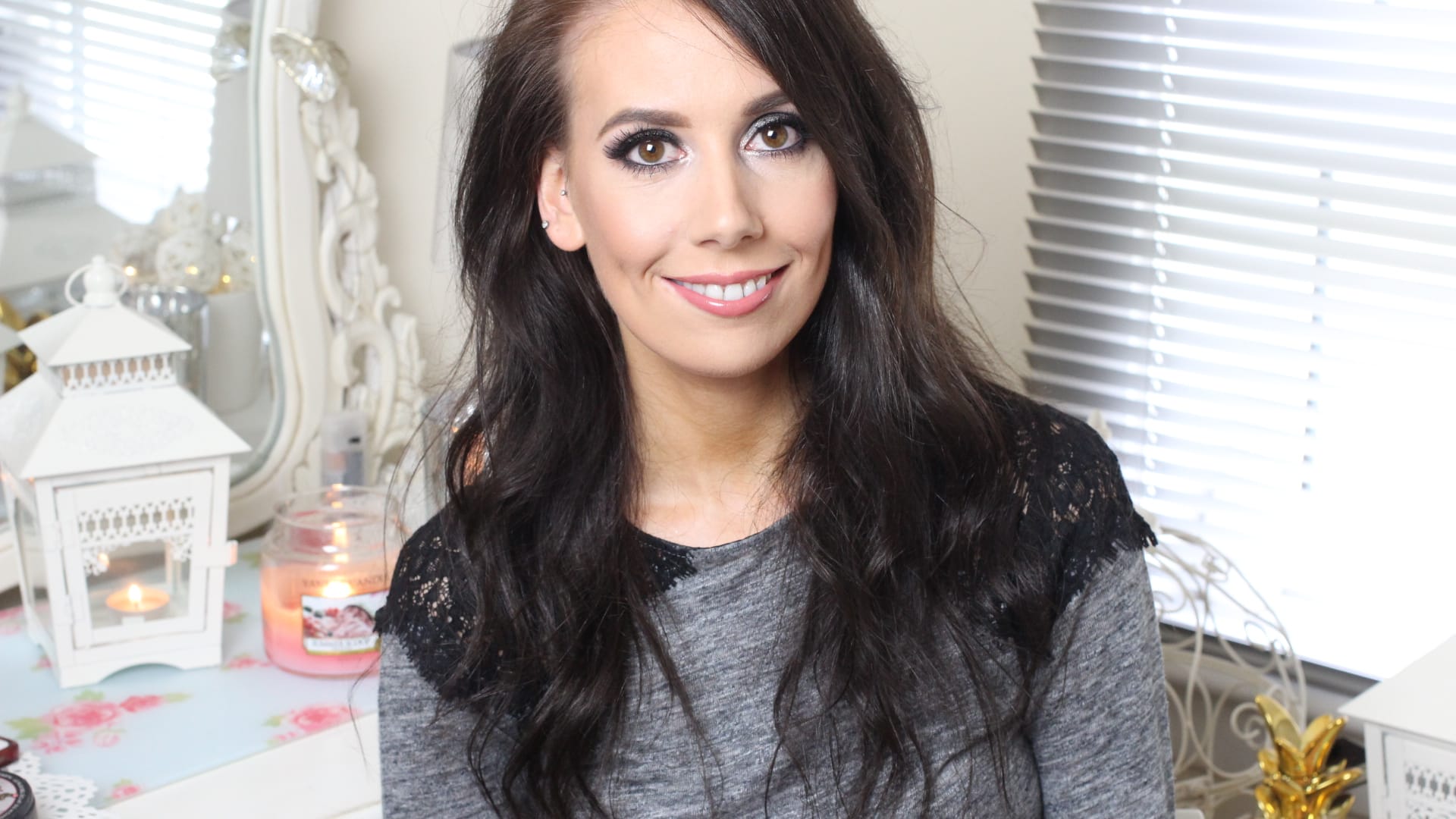 If you'd like to see how I created this look, you can watch my tutorial here. Remember to thumbs up and subscribe if you enjoy watching it!
What do you think of this look?
Will you be picking up the Urban Decay Naked Smoky palette?
Lots of love,
Chantelle xx
This is not a sponsored post.