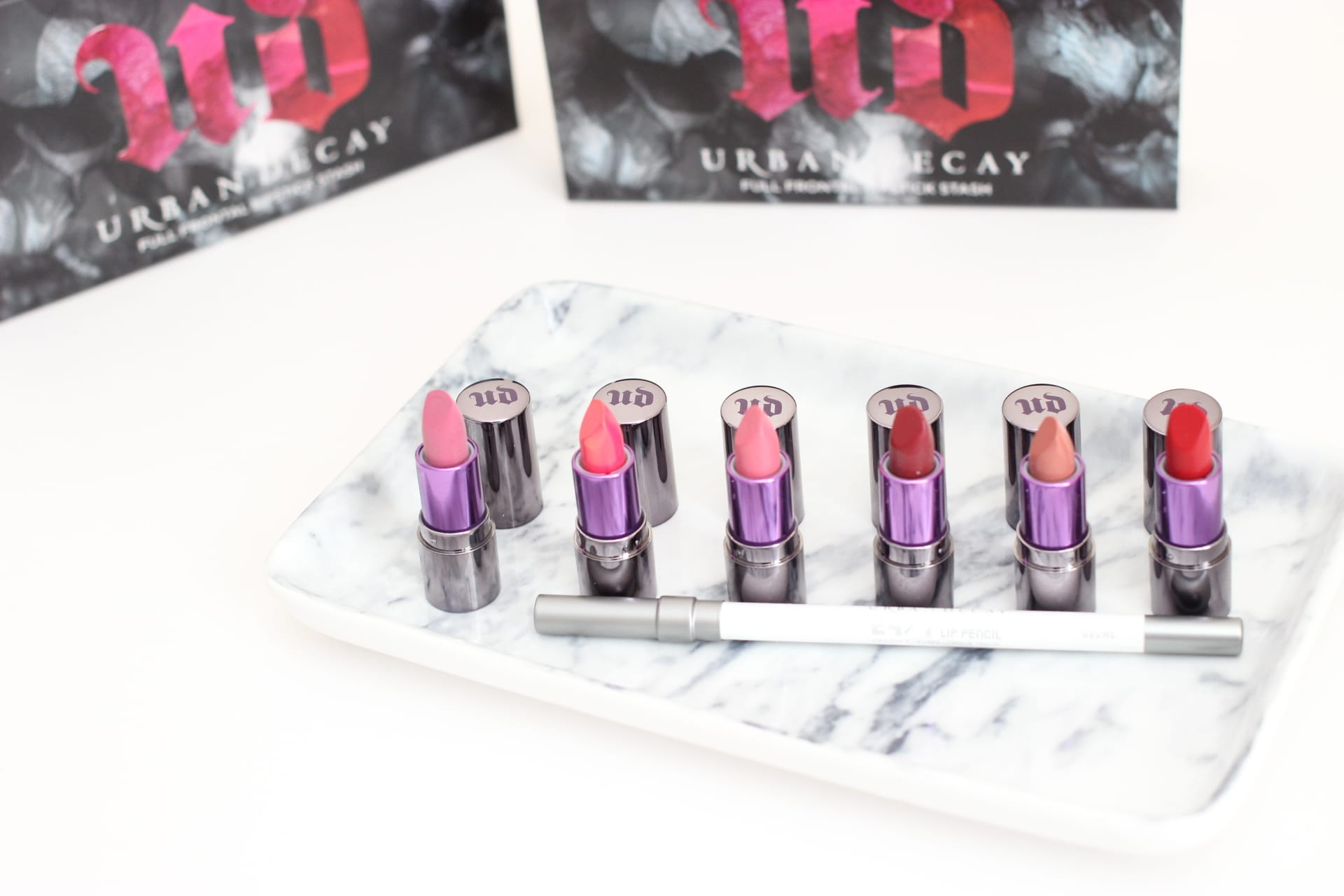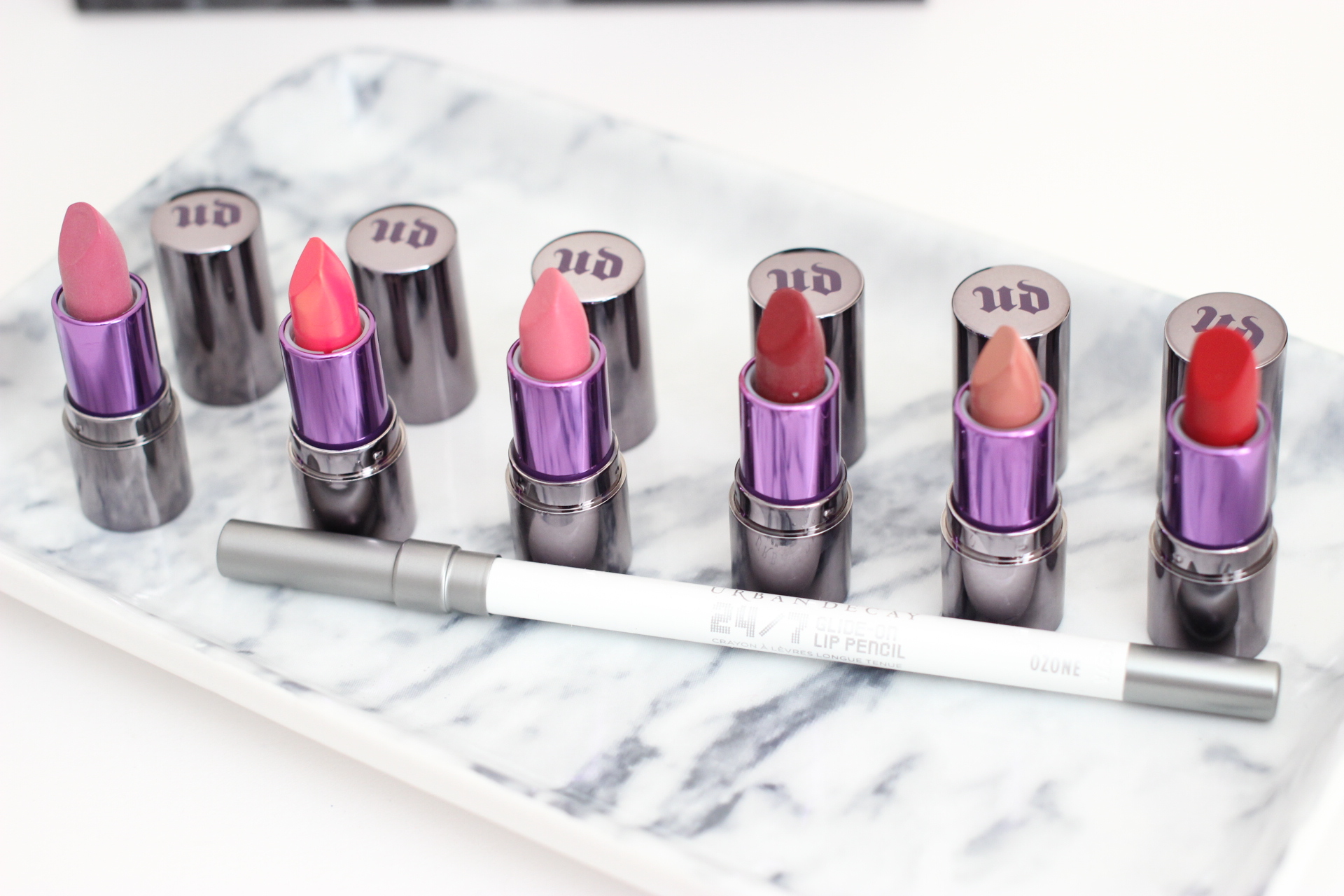 Ok, so before I get started I must confess that I received this beautiful little set for Christmas as part of Urban Decay's holiday collection which is not easy to get a hold of now (*sob*). However, since this set contains 6 minis of the much loved Urban Decay Revolution lipsticks (3 of which are part of the permanent collection), I thought I'd share my thoughts on the revolution lipsticks themselves as up until receiving this set I had never actually owned any!
In case you're lucky enough to snag one of these I'll give you a quick breakdown of the colours included:
Ladyflower – bright rose pink (limited)
Crush – hot pink (limited)
Illicit – sheer baby pink (limited)
Gash – deep red with tonal shimmer
Liar – pinky brown nude
F-Bomb – classic red
Also included in the set is a 24/7 Glide-On Lip pencil in O-zone which is clear and holds colour in place.
Firstly, let me just tell you about the formula. These boys are super creamy. I half expected them to feel a bit like Mac's cremesheen lippies but it's a completely different texture altogether. Mac's cremesheen lipsticks feel slightly thicker and more creamy to me. However these still feel extremely smooth and comfortable to wear. They are also SO pigmented so one swipe is enough to give you full on colour without the need to layer and the formula is completely non-dragging on the lips; it almost has a waxy feel to it.
The finish? Creamy with a lovely shine to the lips…not too shiny though, but enough to make your lips look nice and plumped (bonus!) With that in mind, I do prefer the lighter shades in the collection as they do smudge a little if you're a 'hands on face' type of gal like myself. That's just personal preference though so when going for a bold lip, I'd always opt for a matte finish. If you were really into the colour though you could always blot with some powder to take away the shine, if that's what you prefer! I'm just a bit lazy sometimes. The lasting power on me is a few hours before a touch up is required, but that's what I'd expect from a creamy lipstick.
All in all I'm really pleased I received this gift for Christmas (sissy, you know me too well!) I already have my eye on a couple of the lighter shades which will be perfect for Spring (Streak, I'm looking at you) so I'd definitely recommend these if you like quite a creamy, sheeny lipstick.
You can buy the Urban Decay Revolution Lipsticks for £15.50 here.
Have you tried any of Urban Decay's Revolution lipsticks?
I'd love to hear your shade recommendations!
Lots of love,
Chantelle xx
This is not a sponsored post.