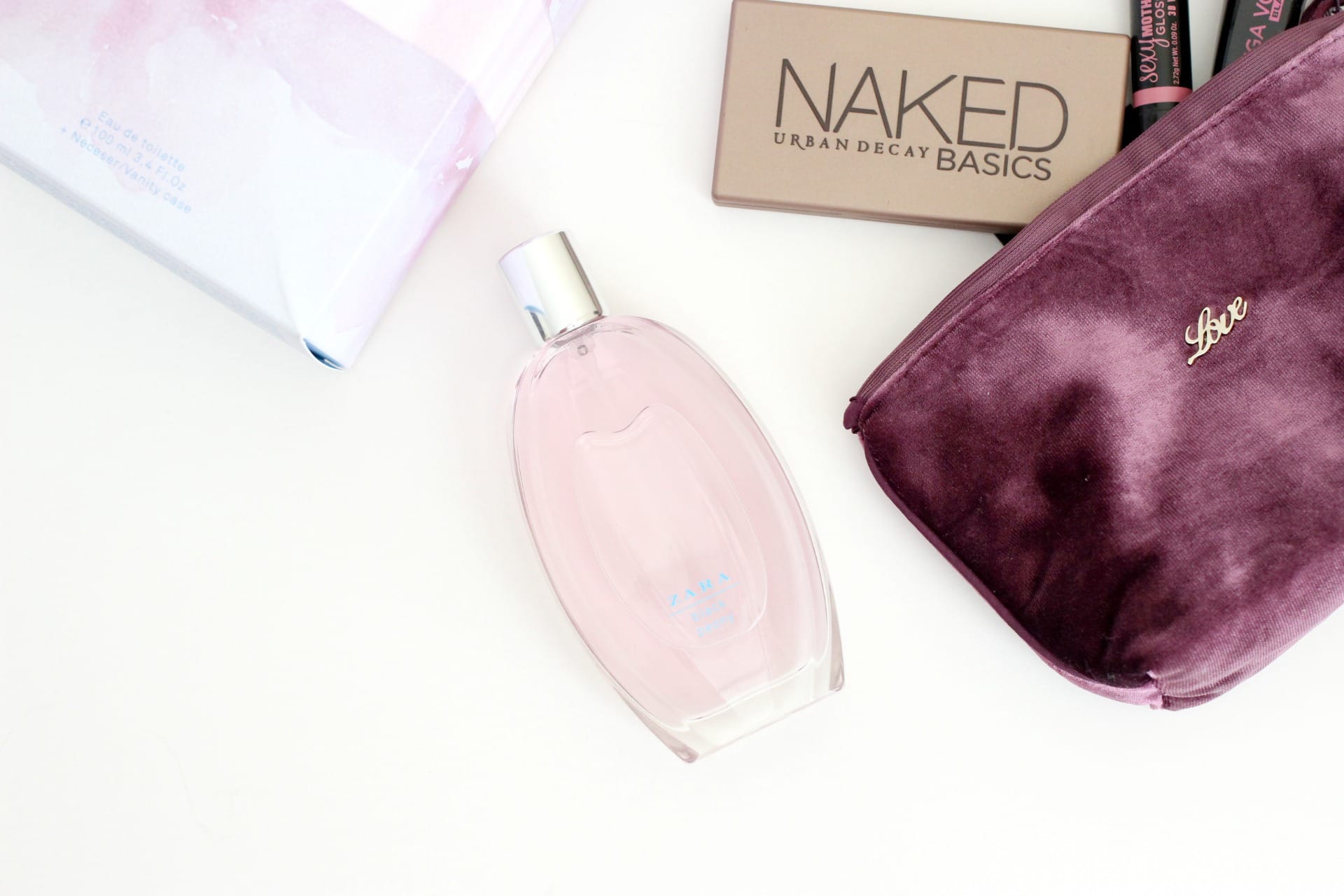 If there's one thing I love it's a good dupe and let me tell you…this is a good one. I received this beautiful little Zara Black Peony gift set for Christmas which is actually the first Zara perfume I've owned. The perfume itself came in a beautiful box alongside this rich purple velvet makeup bag with the wording 'love' on front and a pretty little zip with purple beads attached…I'm a sucker for pretty packaging and cutesy little extras if you couldn't already tell.
Now onto the good part, which is a bit of a giveaway if you've read the title of this post…yes you guessed it. This is a ridiculously good Viktor & Rolf Flowerbomb dupe. A perfume which just happens to be one of my all time favourite scents, but rather sadly holds quite a hefty price tag. On having a sniff of this perfume I couldn't actually believe how similar the two scents are – sweet with a scent of floral, but mature in a sexy way…does that even make sense?
What Zara says…"Chypre-Floral – Bergamot, Freesia, White Peony, Pink Peony and Vanilla"
What I'm saying really is if you haven't sniffed Flowerbomb or Zara Black Peony then you need to! Of course, the Zara one doesn't last as long but for under £15 for a 100ml bottle and gorgeous little makeup bag you won't hear me complaining.
You can buy this Zara Black Peony gift set here for £12.99.
Psssst…you can also buy a single 100ml bottle of Zara Black Peony for £3.99, currently on sale here!!
Lots of love,
Chantelle xx
This is not a sponsored post.