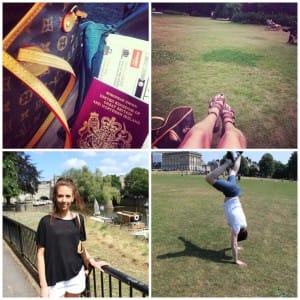 Hi everyone, as you can see this is my first ever vlog! Eeeek!
I've had my Youtube channel for a while now and love watching all of you lovely youtubers, but have been trying to build up the courage to do videos of my own. The boy and I went to Bath last weekend and I thought why the hell not?! The weather was amazing, the hotel was gorgeous, and we both just had such a great time so I've decided to share it with you! The video is a mixture of our shenanigans whilst we were out and about in Bath and some summer outfit of the day clips 🙂
I did originally do a speaking section in the video but when I began to edit it all together I thought it looked and sounded better with some backing music but I do intend to start doing beauty and fashion videos so watch this space!
I would love to hear your thoughts on the video as I'm new to the whole thing so any feedback is really appreciated (sorry in advance for not recording landscape…lesson learned for next time!!)
As always thanks for taking the time to read my blog. I really hope you enjoy the video and finding out a little bit more about me, and if you like the video it would mean the world to me if you gave it a thumbs up and subscribed to my channel! 🙂
Lots of love xx