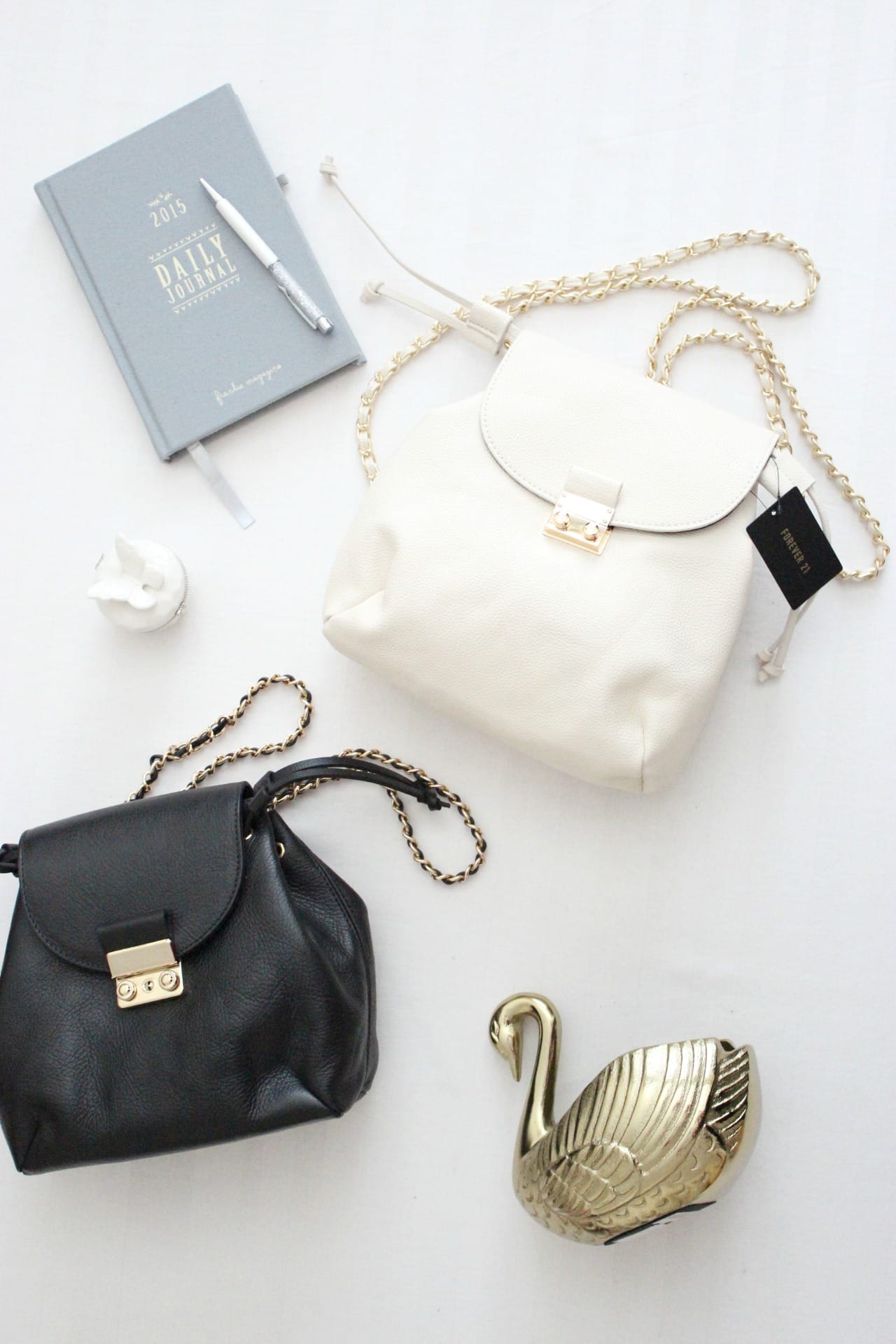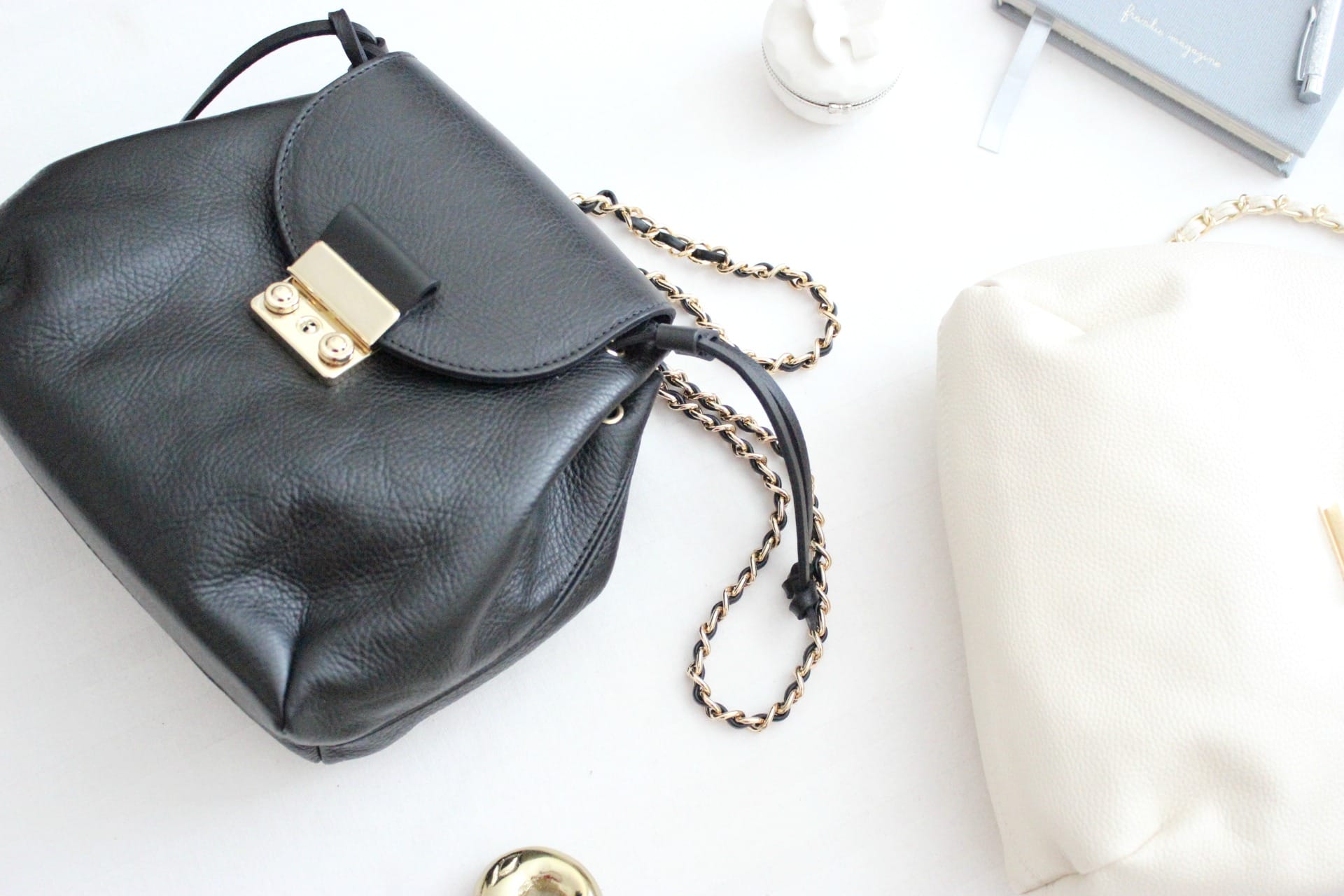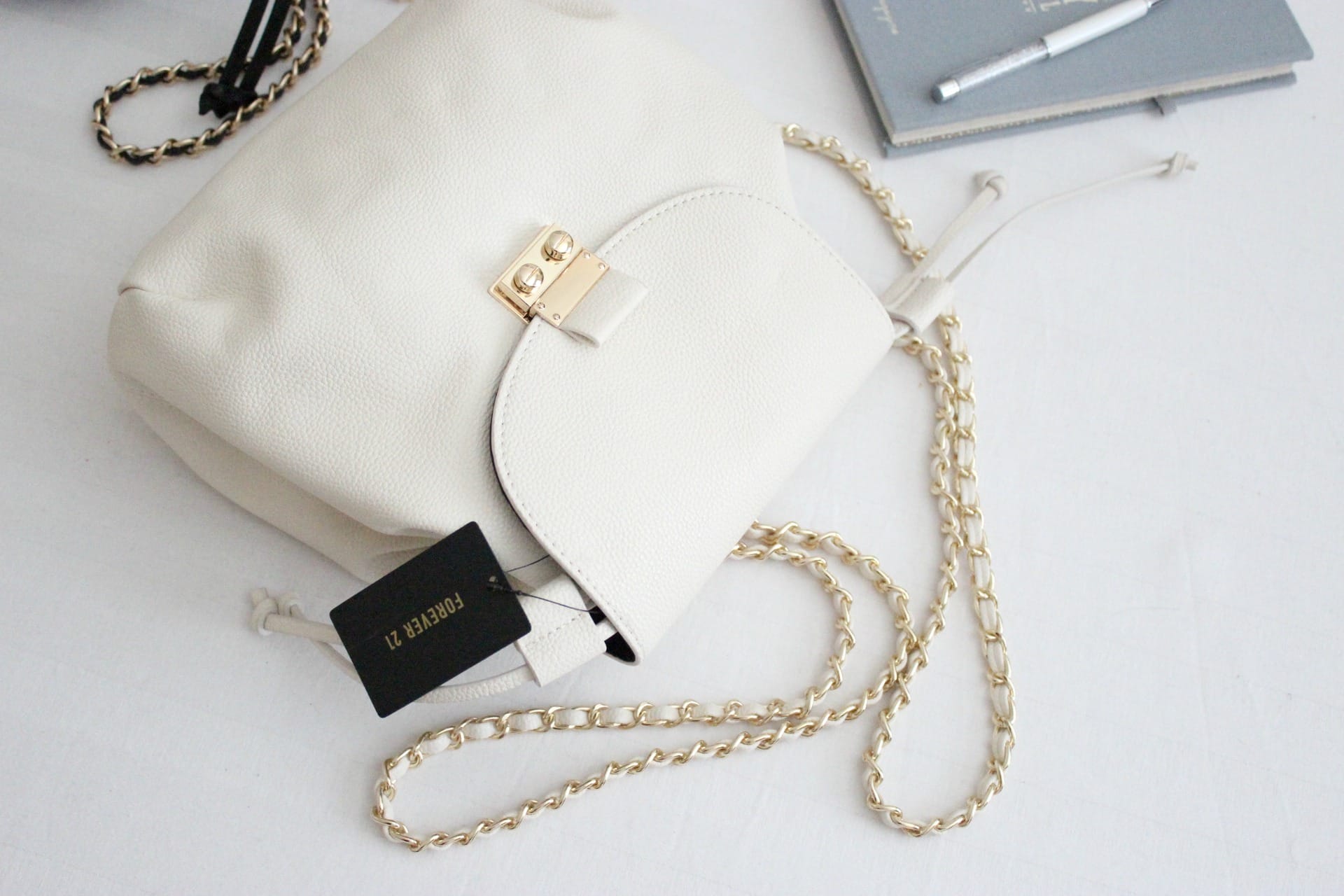 Hi guys I hope you've all had a great week! I'm back today with an exciting dupe post for you. You might remember me hauling the above Zara chain backpack (the black one) last year in one of my videos and gushing over how much I love it. You can imagine my surprise then when I was having a little browse in Forever 21 last week and came across an identical dupe for a fraction of the price!! I KNOW, gorgeous isn't it?!
I actually did a bit of a double take when I saw it. I spotted it in black first and had a little bit of a cry noticing how much cheaper it was than my beloved Zara one, but then I spotted the cream one and thought YES, I need to pick that up. I absolutely love the gold chain detail, there's something very Chanel about it which makes it feel so luxe!
I think the cream one will be perfect for Summer and I can't wait to start wearing it once the weather cheers up (ahem, get a move on Glasgow). Now for the good part…this little beauty only costs an amazing £23 (when my Zara one cost around £80)!
I'd grab one quick before they go – available here.
What do you think of the backpack trend…love it or hate it?
Lots of love,
Chantelle xx
This is not a sponsored post.