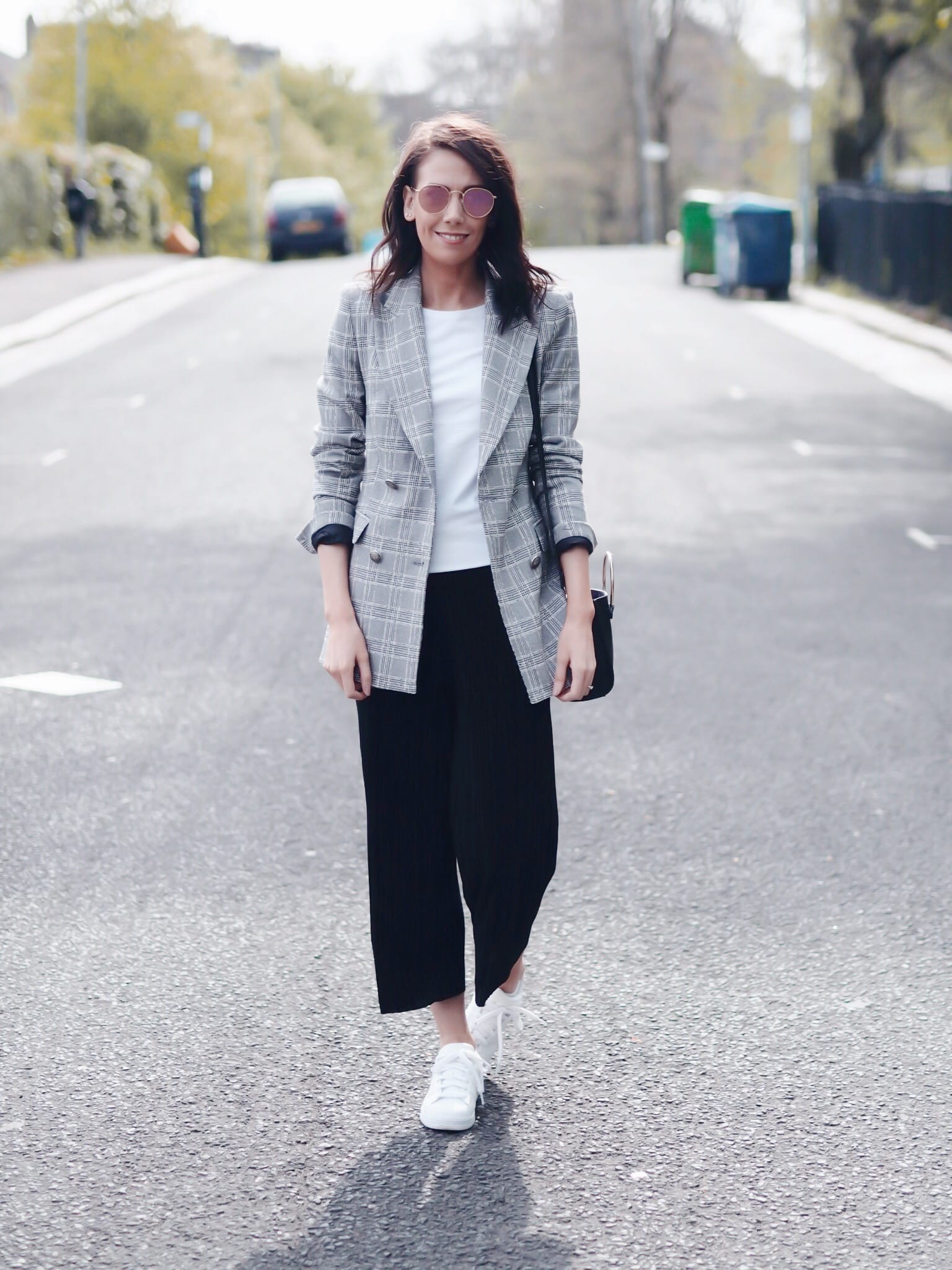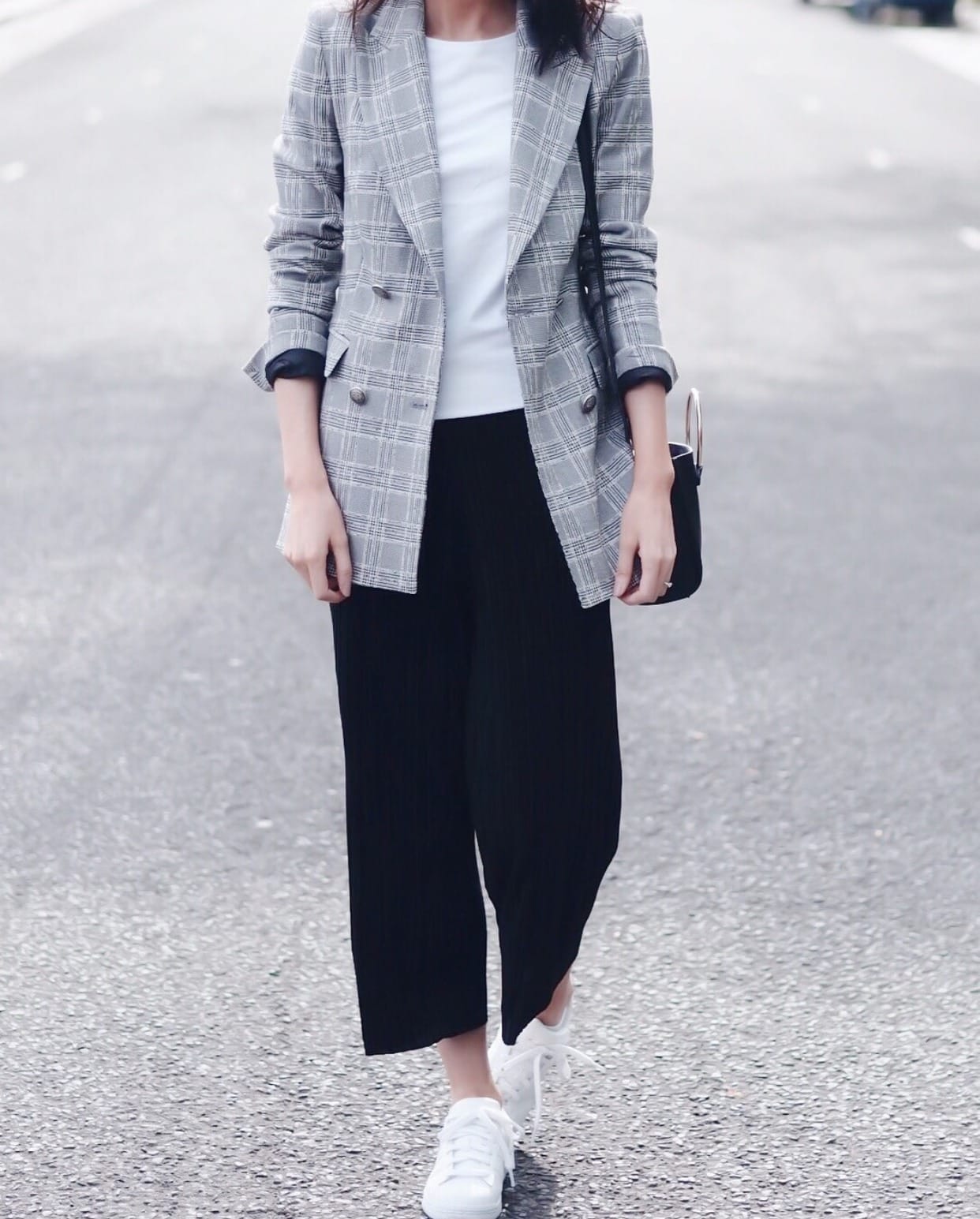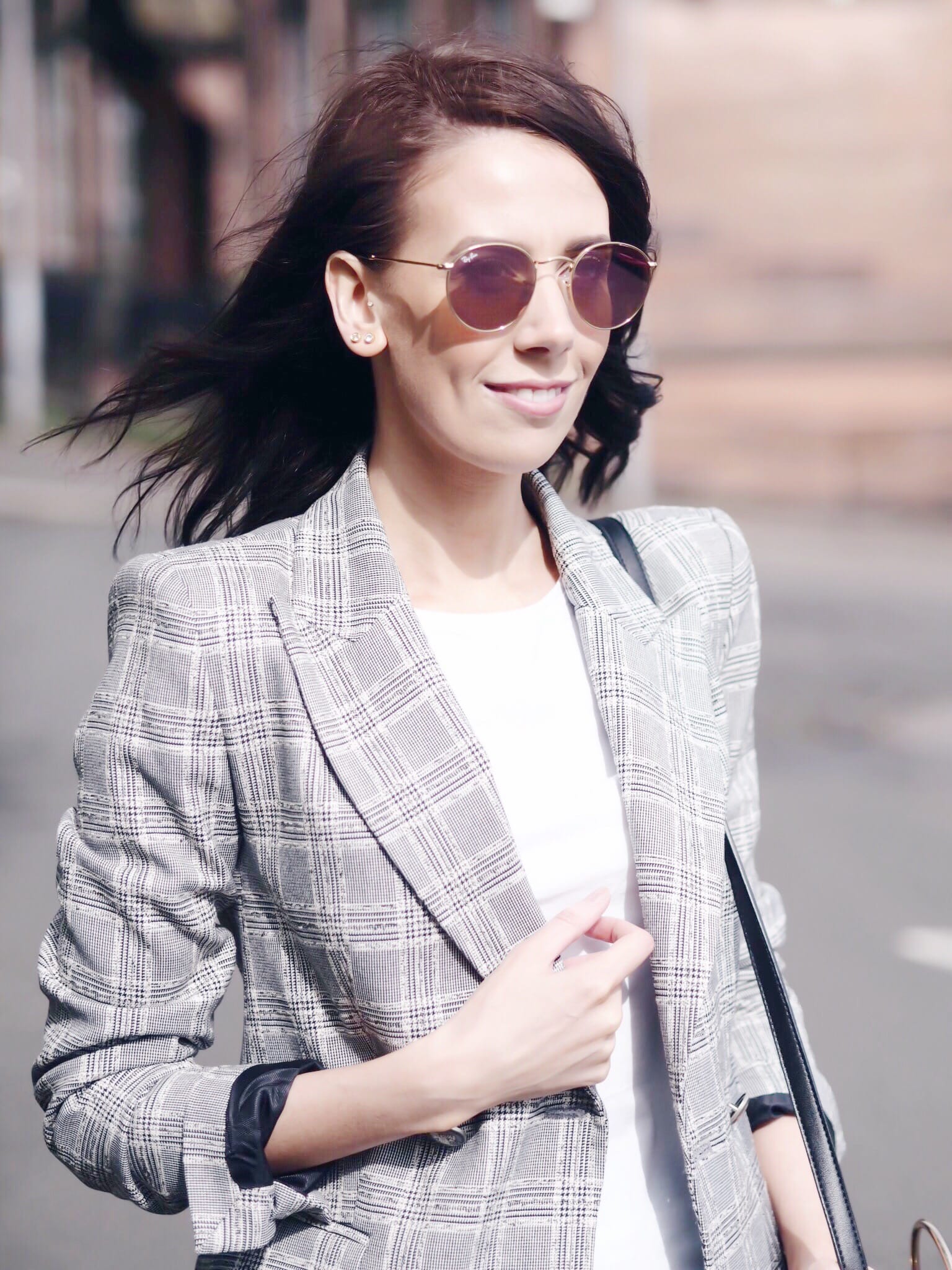 Ahhh Zara, you really do know how to bring it with 'casual chic'. Today's post is a long time coming . I actually shot this look a couple of months ago but then it was on the run up to my holiday and then Summer hit and y'know…life! So these pics lay buried at the bottom of my camera roll until yesterday when I wore this exact outfit!
It's been funny old weather in Glasgow recently. The week before we went on holiday it was beautiful – so sunny and warm and it actually felt like Summer had arrived. Fast forward a couple of weeks and we've had some horrible mugginess, a thunder storm or two and alas back to some wind and rain. I find it so difficult to dress in this weather because as much as my heart is screaming "summer dresses and sandals!" it really isn't practical hence today's post and my attempt at a semi-summery outfit. Let's start with this Zara check jacket (sorry I think it's difficult to get now, but this is a similar one) – ok I know everyone seems to have it but I just love it! It's pretty much a wardrobe staple if you ask me and I can see me wearing it in years to come. It's the perfect throw on and go piece and if you lose the jacket we have some comfy, loose, wide fit Topshop cropped plisse trousers, a comfy white tee and some adidas superstars – a perfectly acceptable 'Summer in Glasgow' type outfit. Wouldn't you agree?
I love how the jacket just pulls everything together and dare I even say it…makes me look like I've made an actual effort and not just rolled out of bed an hour before! And if the sun should come out to play, all I have to do is get rid of the jacket et voila!
SHOP THE LOOK:
What's been your recent go to Summer outfit?
Remember to follow me on Bloglovin and subscribe to my youtube channel so that you never miss a blog post/video!
Lots of love,
Chantelle xx
This is not a sponsored post. Affiliate links may be used.