A few weeks ago I was lucky enough to be invited along to The White House teeth whitening clinic in Edinburgh for a complimentary teeth whitening session. Now for those of you who know me, you'll know that I LOVE getting my teeth whitened! Ever since I first discovered whitening strips back in 2008, I've been hooked ever since. I've had my teeth professionally whitened a few times before but I always left feeling slightly disappointed that the results were pretty much the same as I could achieve from home teeth whitening kits. At a fraction of the price, I gave up on teeth whitening clinics and stuck with my home kits and have been pretty happy with these for the past few years.
However, when I was contacted by The White House teeth whitening clinic and asked if I wanted to pop in for a treatment I jumped at the chance. Unlike a lot of clinics/salons offering teeth whitening, The White House specialises only in laser teeth whitening, using fully qualified teeth whitening specialists. There seems to be a lot of teeth whitening offered in clinics and salons nowadays but I'm always a bit dubious – when it's something as important as my teeth I want to make sure I'm in safe hands and I always wonder whether these people are qualified to carry out such treatments?! You only have to take one look at The White House's website showcasing numerous testimonials and awards though to know that it's the real deal.
The clinic in Edinburgh is small but beautifully furnished and comfortable. There's one room equipped with a comfortable bed and TV (with Netflix), where you can relax for the duration of the treatment. The specialist who was dealing with me was so friendly and gave me some good advice on my teeth. I was shown a chart of teeth to gauge where my shade lay on the scale and to see how white I would like my teeth to be. As my teeth were already quite white, the specialist told me I would only able to get them a few shades whiter, but it really depends on how stained your teeth are. I was also told that it depends how much mineral deposit you have in your teeth – the more calcium you have, the whiter your teeth will go and people with more of a yellow tone to their teeth tend to get better results than those with a grey/blue tone to their teeth! Who knew!
The treatment lasted approx one hour where three different sets of whitening gel was applied. After the second application, I was shown the chart again to see whether I wanted to go whiter…of course I did, so a third gel was applied for another 20 mins or so.
Unlike a lot of clinics, The White House guarantees a total customised experience. It's not a simple 'one size fits all'. Some people, like me, want really white teeth whereas others don't want their teeth too white so it's great that they sit down with you and actually customise the treatment specifically for you. Whatsmore is that they guarantee at least 5 shades whiter (if this is what you want of course) so if this isn't achieved you are at no obligation to pay!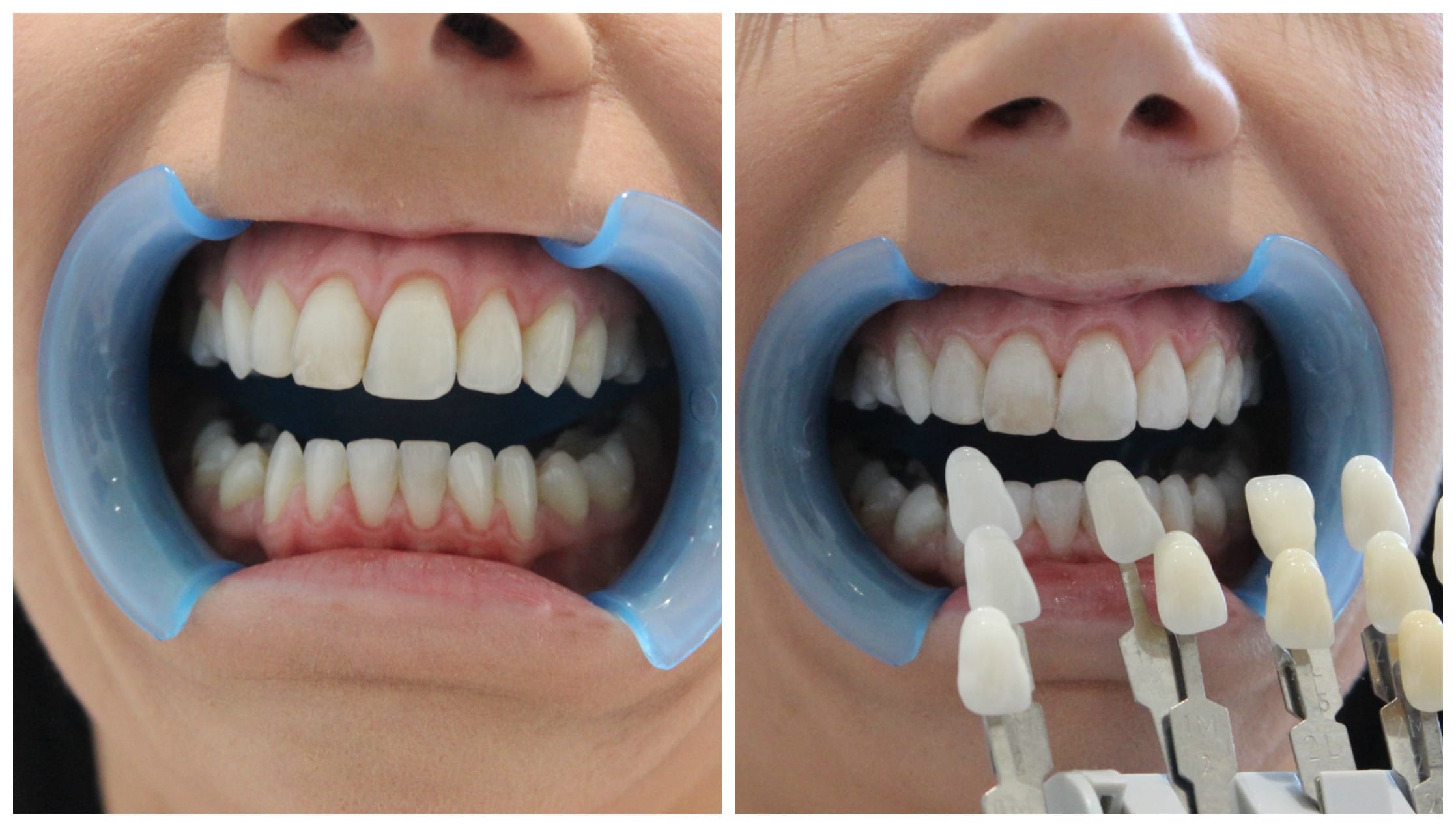 When the treatment was over I couldn't wait to see my new pearly whites and I was not disappointed! OK, so they were a bit 'glow in the dark' at first in broad daylight (if you follow me on snapchat or twitter you'll have seen this!) but I was assured that over the next few days they'd die down a bit which they definitely did. However, I'm still so impressed by the results. I hadn't whitened my teeth in about nine months beforehand so some staining had settled on the surface of my teeth which has mostly now all been removed. There is still a tiny bit of staining on my front right tooth but I think this is mainly due to the fact that I had that tooth re-bonded after an accident I had years ago so I really need to get that re-bonded. In fact my friend was so impressed that she booked herself in a day after my visit and her results are also amazing! If you're looking at getting your teeth whitened professionally I wouldn't hesitate to recommend The White House. I should also mention that I experienced zero sensitivity which is unusual as I usually get some sensitivity in my lower gums.
Although the Edinburgh clinic isn't exactly next door to where I stay (Glasgow), seeing how great the results are I'd go back in a heartbeat rather than risk going somewhere nearby in the risk that results wouldn't be as good! The White House are also doing a special offer at the moment, offering their 1-hour treatment for £145 rather than £225. Even at £145, I know this is still pricey but for the results I achieved I'd definitely say it's worth it.
A huge thanks to The Whitehouse for having me in the clinic, I'm one very happy lady!!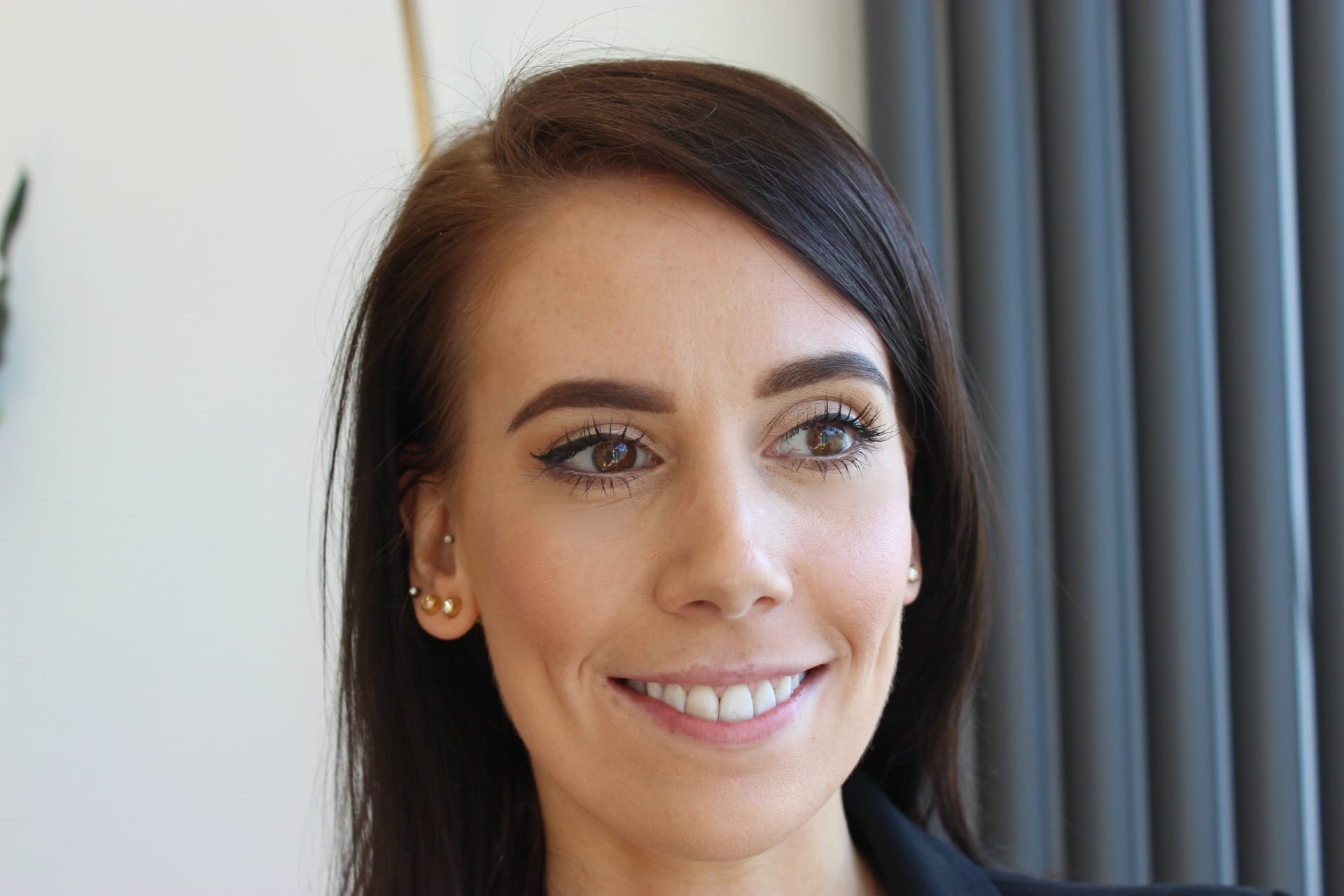 Have you ever considered getting laser teeth whitening?
Lots of love,
Chantelle xx