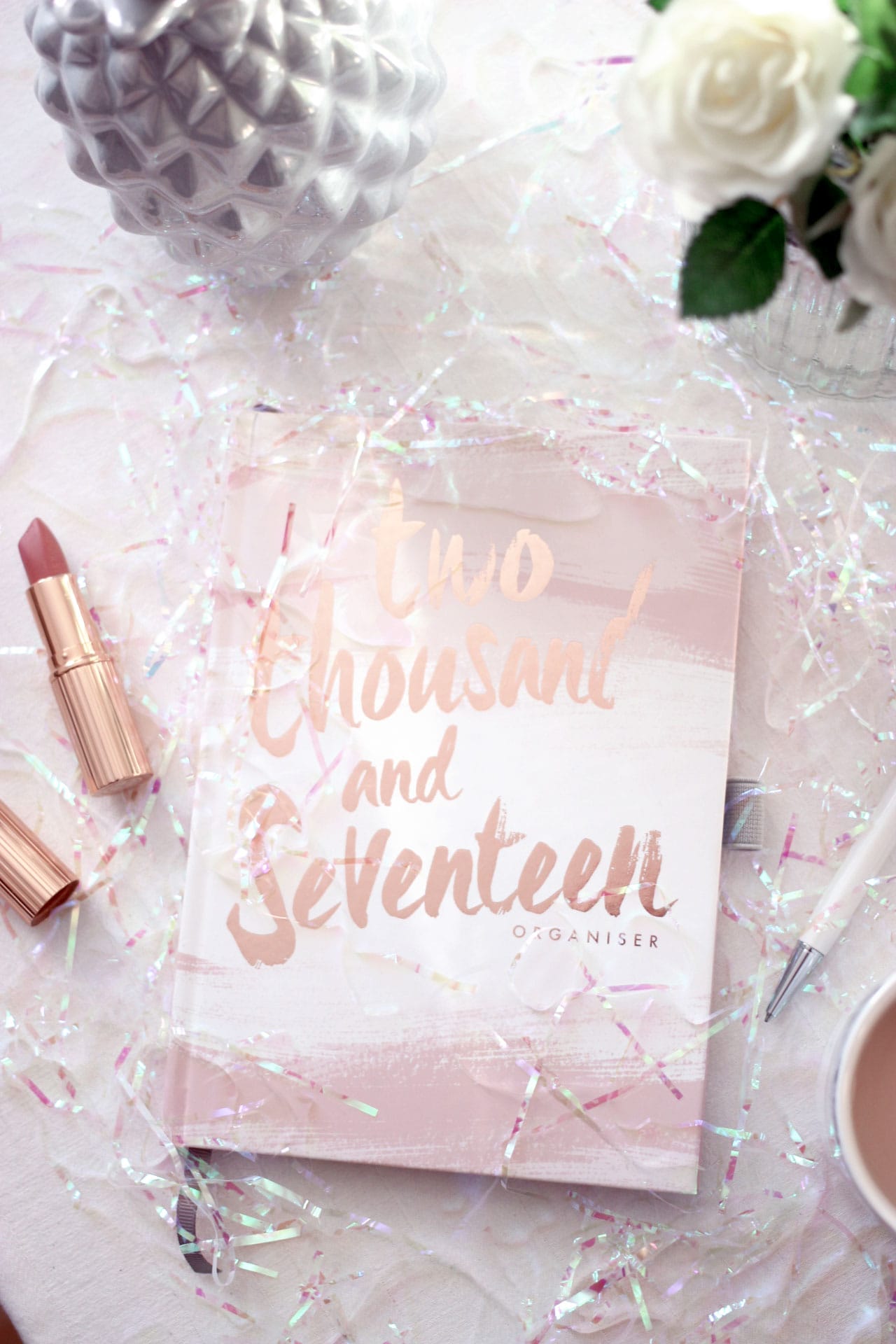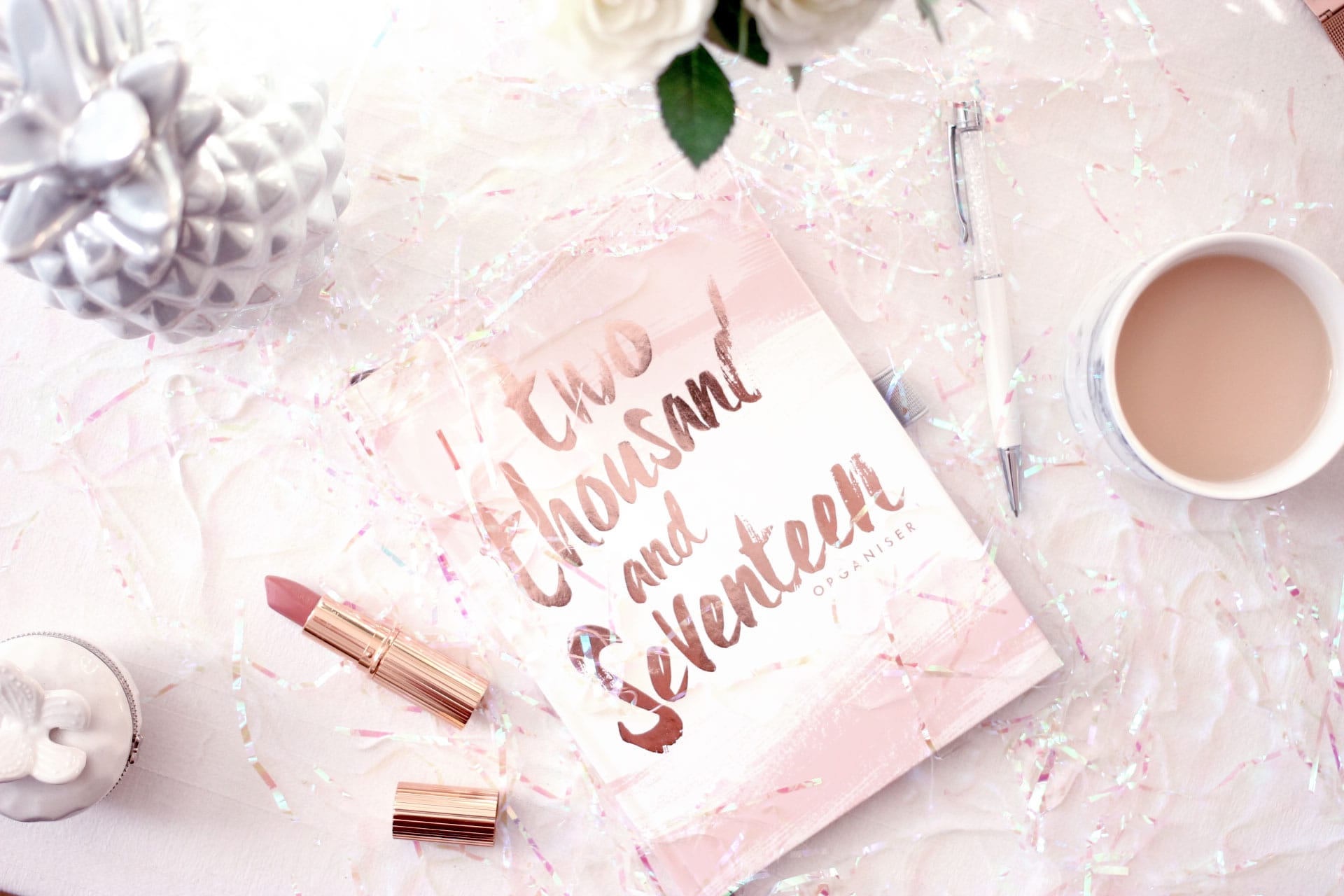 Happy New Year! It's taken me a few days to come to terms with the fact that 2017 is actually here. In all honestly 2016 has been a bit of a tough year for me. After an amazing 2015 and ending the year on a high with mine and Darren's engagement I was hit with some pretty horrible news early January that kind of consumed me for a significant chunk of 2016. If you've followed my blog or youtube channel for a while you'll know that I'm a 'glass half full' type of gal and try to keep things light hearted and positive on my blog and to be completely honest it wasn't something I wanted to share. In fact, even if I wanted to it wasn't and still isn't mines to share so I've never spoken about it. As a result I lost a bit of motivation to sit down and blog or upload videos for the first half of the year.
In the past few months though a lot has changed and I've spent more time on my blog rather than youtube which is a bit of a turnaround for me. For 2017 I want to get into a better routine with regular weekly uploads to my youtube channel and set days for blogging like I used to. I know that I have a lot of loyal readers and youtube subscribers which I am so so grateful for – much more than you'll ever know – so I wanted to just start off 2017 being completely honest and open and let you know that there was a reason why I haven't been around as much as I hoped in 2016.
I'm a very strong believer in the old saying that "everything happens for a reason." The good and the not so good, and I'm feeling so positive for 2017. If anything 2016 has taught me that life is precious and we shouldn't take a single thing for granted. With that in mind, I thought I'd share some of my mini goals for 2017. If I wrote down every single goal then I'd be here all day (no, really) and there are some things I don't want to jinx so I'll keep you updated on those as the year goes on 😉 I don't usually do New Years Resolution type posts but this year I really wanted to mark the start of a fresh new year so here goes…
A Book a Month
Ok, so I'm holding my hands up right now and saying that I don't know how realistic this actually is but I'd like to give it a real try! Before I started uni I used to be such a book worm but throughout uni and the past few years I've hardly picked up any new reads which makes me so sad. When I left uni I was sitting professional exams so I constantly had my head in a book studying so as some light relief I turned to TV programmes and it's just kind of stuck. In 2017 though I'd like to revive my love of reading and I've already started a list of the books I'd like to read.
I also want to actually visit book shops more often rather than just scroll through endless lists on Amazon (like I would usually do). During Christmas I popped into my local Waterstones for a look and it's just so much more enjoyable! Even though it might that little bit pricier than buying online it's just a much nicer experience and you can actually get a proper feel for the book before you buy it.
Drive more
One of the great things about 2016 is that after years of putting it off I finally took driving lessons and passed my driving test! I passed first time and I'm still so chuffed with myself! One thing I need to do more though is get out and about and have more confidence in myself. I know I'm a safe driver so I just need to stop getting so stressed about new driving situations and just go with the flow more!
Stick to an Exercise Schedule
I've never really been one to shy away from exercise. In fact I really enjoy it! Of course there's times when I really just can't be bothered but I know that if I just force myself to do it then I'll feel so much better afterwards (and I always do!) Towards the end of 2016 I started going to some new bootcamp and boxfit classes that I actually love!! They're hard work but I feel so great afterwards and have definitely noticed a difference in my body and just general fitness so for 2017 I'd like to keep those classes up. My plan is to draw up a fitness schedule and try to get into a good routine because I find that the more routine things are, the easier it becomes. Classes start back this Friday so wish me luck!
Manage my time better
As a part time blogger, it's easy to get side tracked and procrastinate, especially on social media. I'm looking at you Instagram and Twitter. Since my job allows me to work from home it's so easy to get caught up online and before I know it, half the day is gone! To combat this I'm going to start sticking to a strict schedule during the day, giving myself little breaks in between work to check social media etc. I'm also going to set aside a day for blogging. Probably a Saturday or Sunday morning that way I can schedule my blog posts for the coming week. I always feel so much better when I have a proper schedule in place.
Bake more
If you don't follow me on instagram then you might not know I'm a keen baker. I haven't shared many recipes on my blog but caking is one of my favourite hobbies so I'm going to try and change that in 2017. The plan is to try out a new recipe at least once per month and hopefully if it turns out well I'll share it with you guys! I'm all about pretty but easy bakes so don't worry there won't be anything majorly technical, promise!
Drink more water
OK, so it wouldn't be a New Years Resolution post if I didn't have this as one of my goals. I feel like I have this on my list EVERY SINGLE YEAR. It's so bad! With the help of a new app I've discovered though I'm hoping I can change this in 2017. The app in question is called WaterBalance and acts as a hydration tracker for your body. After keying in some details such as weight, height, date of birth etc it allows you to update the app after you hydrate and really helps you keep track of your hydration levels. By the end of the day you should be at 100% hydration. I'm not joking when I say this but since using this app I can really tell a difference. It has such a knock on effect to so many things! If you struggle to stay hydrated like me then I'd definitely check this out.
Frugal Fashion
In 2017 I'm saying goodbye to trendy pieces and finishing off my capsule wardrobe. OK so maybe I'll pick up the odd trendy item if I realllly like it but the aim is to invest in some key pieces that I'll have in my wardrobe in years to come. I've already made a start on this and have given lots to charity so I'm feeling good about this one already. I also have my eye on a couple of designer pieces that I'd really like to treat myself to so if all goes well with my frugal spending then I might just be able to add these pieces to my wardrobe!
Clean eating
Throughout 2017 I'm going to continue my efforts to eat more clean. Although I'm not vegan there's so many vegan recipes that I've tried and absolutely loved. I've noticed my body has been loving them too so I'm going to keep it up and source some new recipes to try. I've also been experimenting with baking my own bread recently and I've been loving that too! There's something so satisfying about eating something made by scracth by your own hands. I also love how I know exactly what ingredients are used in the process. Once I find my perfect bread recipe I'll make sure I share that with you 🙂
And that's some of my goals for 2017! I'm so excited to see what the year ahead has in store for us all. Keep your eyes peeled for my next blog post/video which will be going live this week. I promise this year is going to be more routine with set days for videos, fashion and beauty blog posts so stay tuned for more info on that in the coming weeks!
What are some of your goals for 2017? I'd love to hear them!
Remember to follow me on Bloglovin and subscribe to my youtube channel so that you never miss a blog post/video!
Lots of love,
Chantelle xx
This is not a sponsored post.