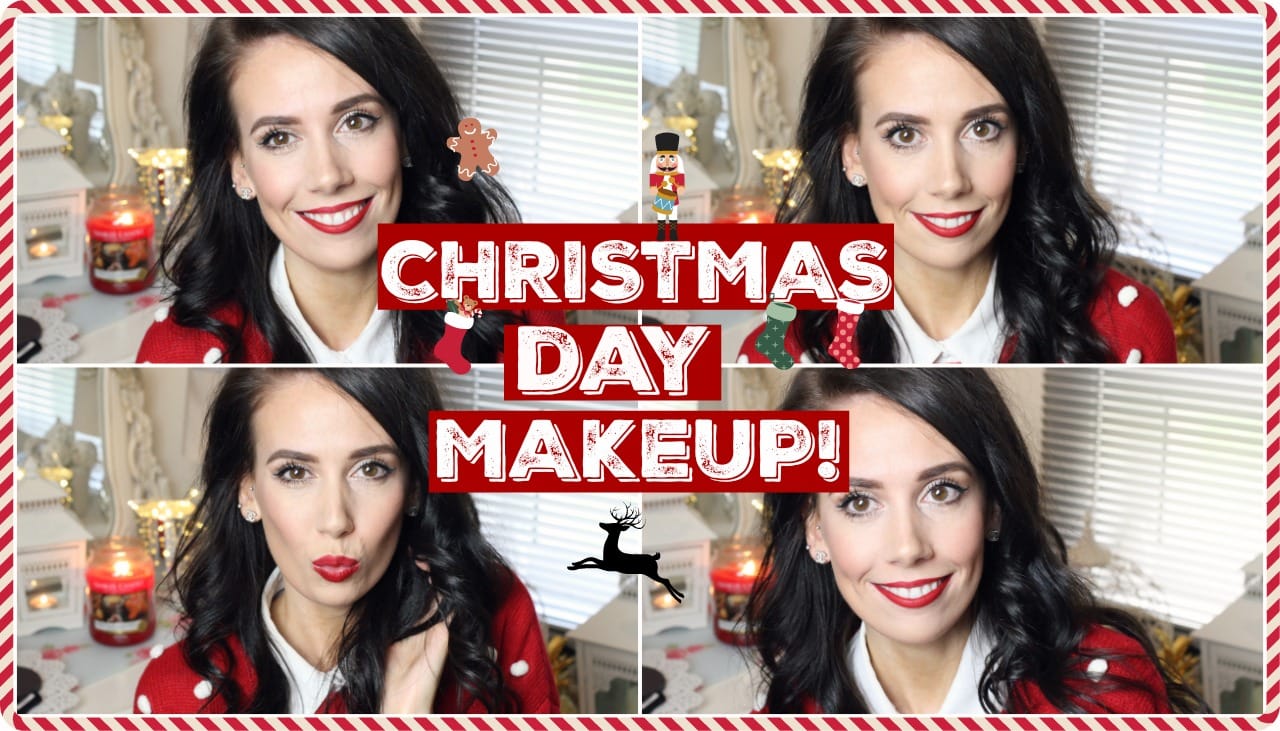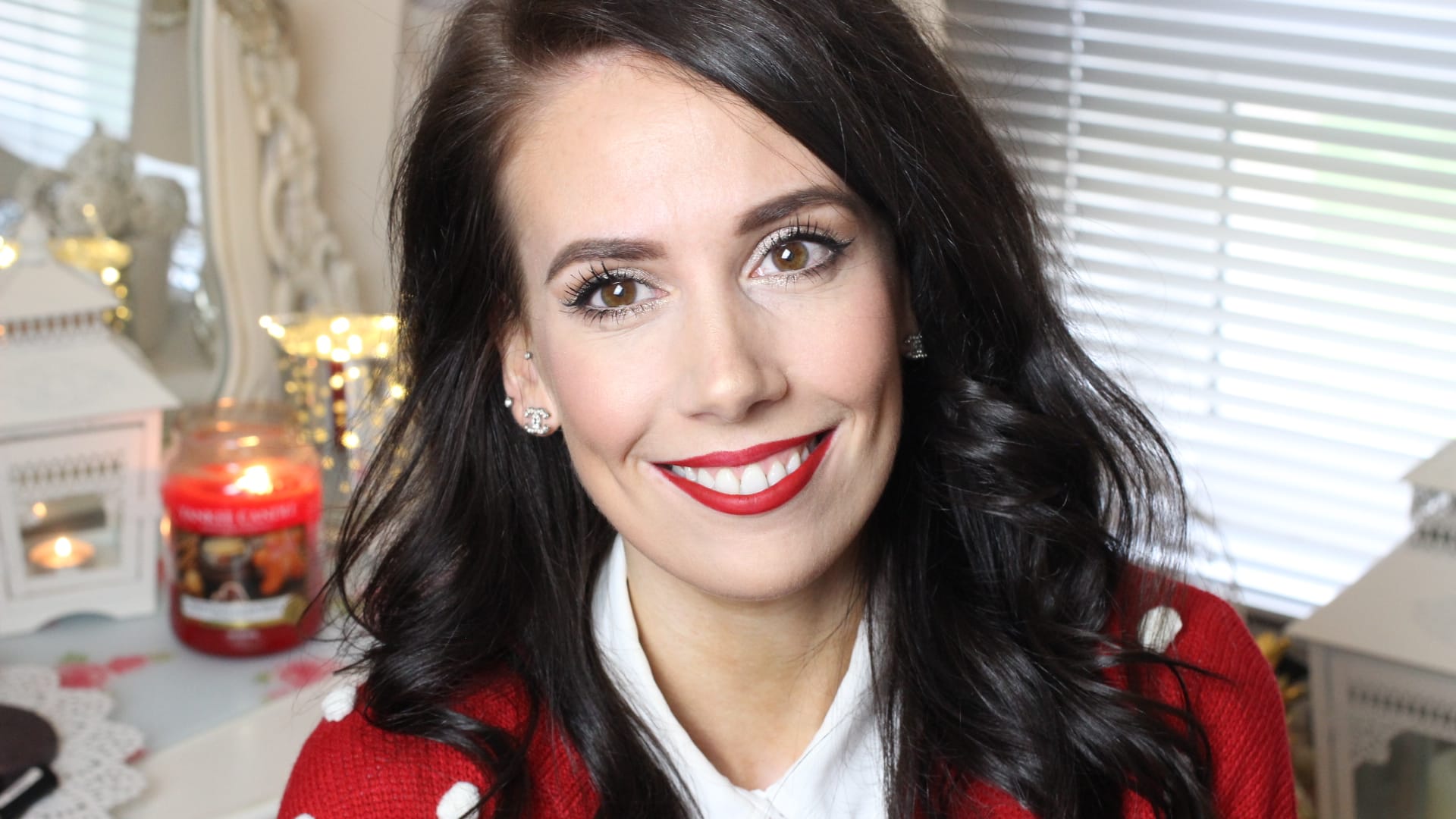 Happy Christmas Eve loves!!! I know it's such a cliche but I can't quite believe it's the day before Christmas. Today is quite a busy day for me. I'm out for most of the day (I'll probably be running around crazy as you are reading this) visiting family etc but I'm not complaining, I love it!
I filmed this Christmas Day makeup look the other day on a whim because I had a little bit of time and I love it. This is definitely the look I'll be wearing tomorrow. I know it's been done a million times before but I just don't think you can beat a classic red lip over the festive period! I kept my skin quite fresh and light and teamed my bold red matte lip with a flick and some gold glitter on the eyes.
If you'd like to see how I got the complete look then just click here to watch the video. I've listed all of the products used in the description box and down below. If you like the video remember to give it a thumbs up and I'd absolutely love it if you subscribed to my channel.
I hope you all have the most amazing Christmas whatever you have planned and thank you SO much for all of your support throughout the past year.
What do you think of this look?
Are you a makeup or 'no makeup' gal on Christmas Day?
PRODUCTS USED:
Mac Paint Pot in Groundword
http://bit.ly/1K8mWWs
Stila Kitten Eyeshadow
http://bit.ly/QVywuJ
Soap & Glory Supercat eye liner
http://bit.ly/1IpWys2
Lancome Hypnose Volume-a-porter mascara
http://bit.ly/1IpWQzf
Collection glitter gel liner
http://bit.ly/1IpWYyJ
Estee Lauder Double Wear Light (intensity 3)
http://bit.ly/QVyove
Nars Copacabana Illuminator
http://bit.ly/RoZLhf
Nars Laguna Bronzer
http://bit.ly/RoZHhL
Nars Orgasm Blush
http://bit.ly/Rhn1hq
Nars Albatross Illuminator
http://bit.ly/Rhn1hq
Urban Decay Gash Lip Liner (no longer stocked) but any deep red lip liner will do!
Mac Riri Woo Lipstick
http://bit.ly/1KAUDvw
Lots of Christmas love, hugs and kisses,
Chantelle xx
P.s. If you're the type of person who's able to stay in your PJs the whole of Christmas Day I'm SO jealous!!!!
This is not a sponsored post.