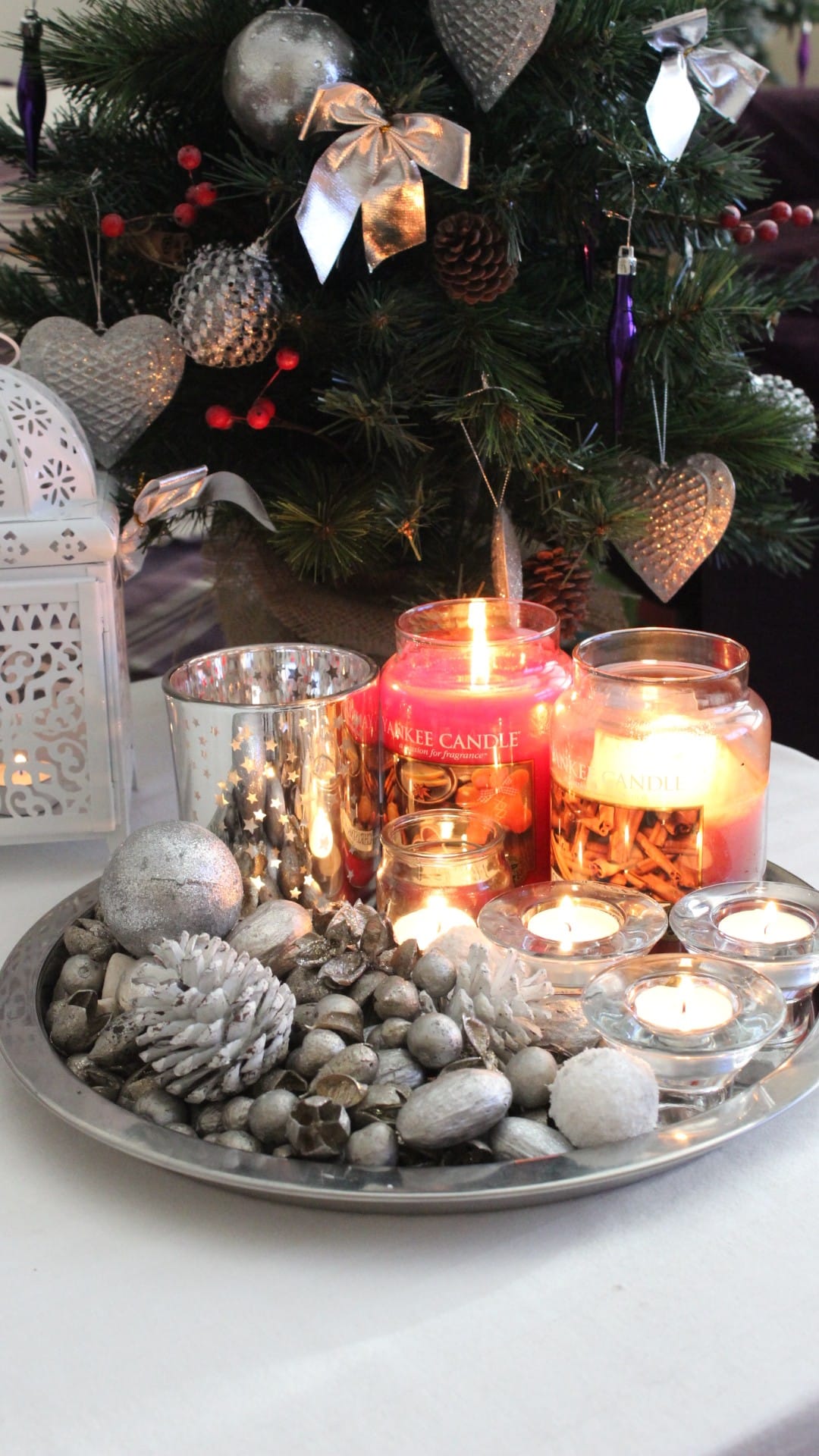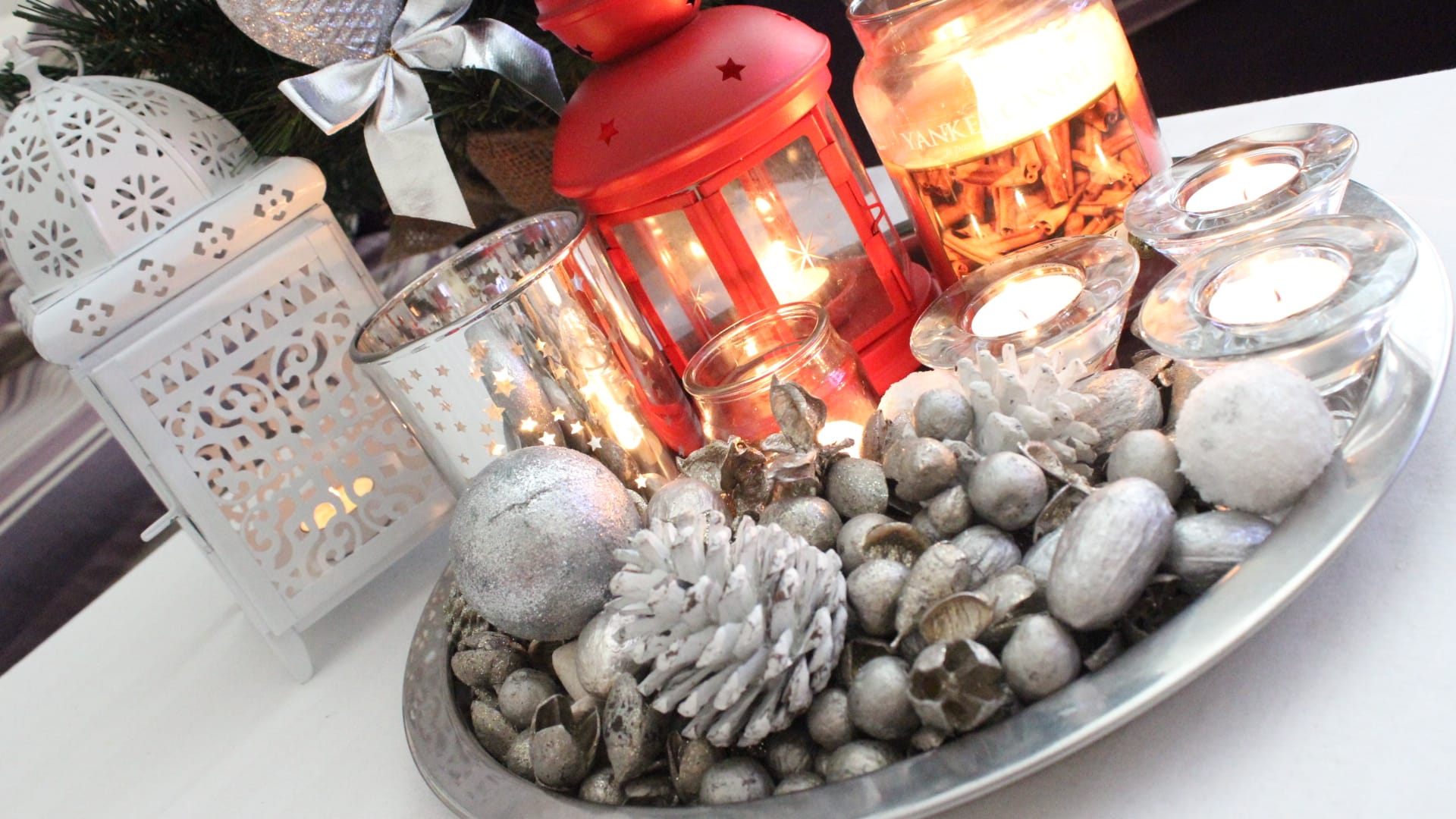 Now that Christmas is fast approaching I thought I'd share one of my favourite types of Christmas decoration – a DIY Christmas Candle Centerpiece. I am such a huge fan of candles all year round as they really do help to create a lovely relaxing atmosphere. During the winter months I really go to town with my candle decorations as I love nothing more that to curl up on the sofa with a lovely hot chocolate surrounded by beautiful scents of Cinnamon and Frankincense (and maybe a freshly made Christmas cookie…or two) and feel all cosy.
This centerpiece is not only ridiculously easy to create but I think it makes any dinner table look incredible and always gets me lots of compliments during the festive season. Not to mention, you'll probably have most of the things needed to create this at home already!
What you'll need:
A serving plate (gold or silver works well for Christmas). Tip: Mines is from IKEA but I saw similar ones in Poundland!
Some pot pourri of your choosing (my favourites are frankincense and cinnamon).
Some pine cones or Christmas baubles to decorate.
A mixture of different sized candles in your favourite scents.
A lantern or any other Christmassy candle holder/tumbler (IKEA have some lovely ones).
Now all you have to do is decorate your serving plate to your liking and there you have it!
Will you be having a go at making your own Christmas Candle Centerpieces?
Lots of love,
Chantelle xx