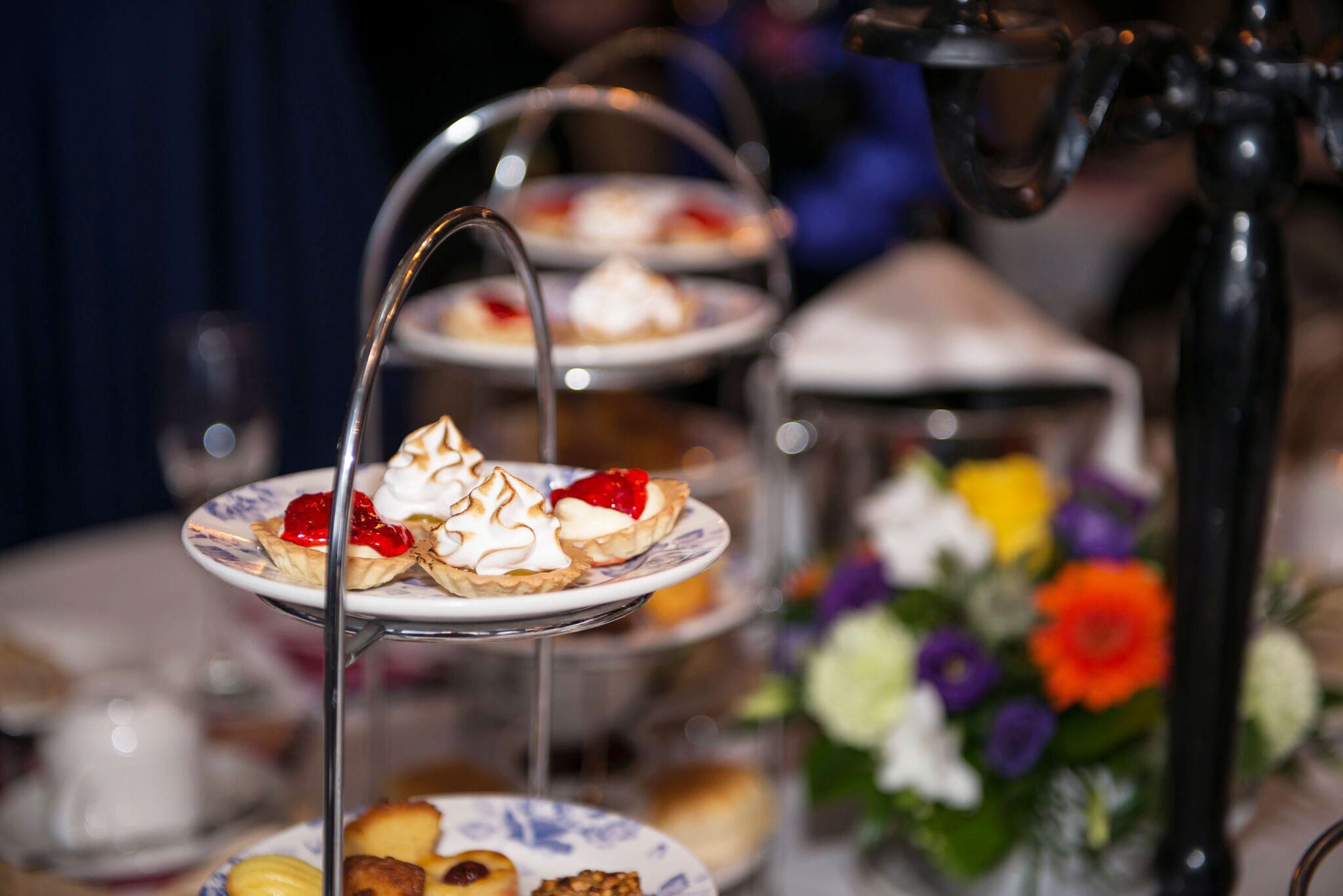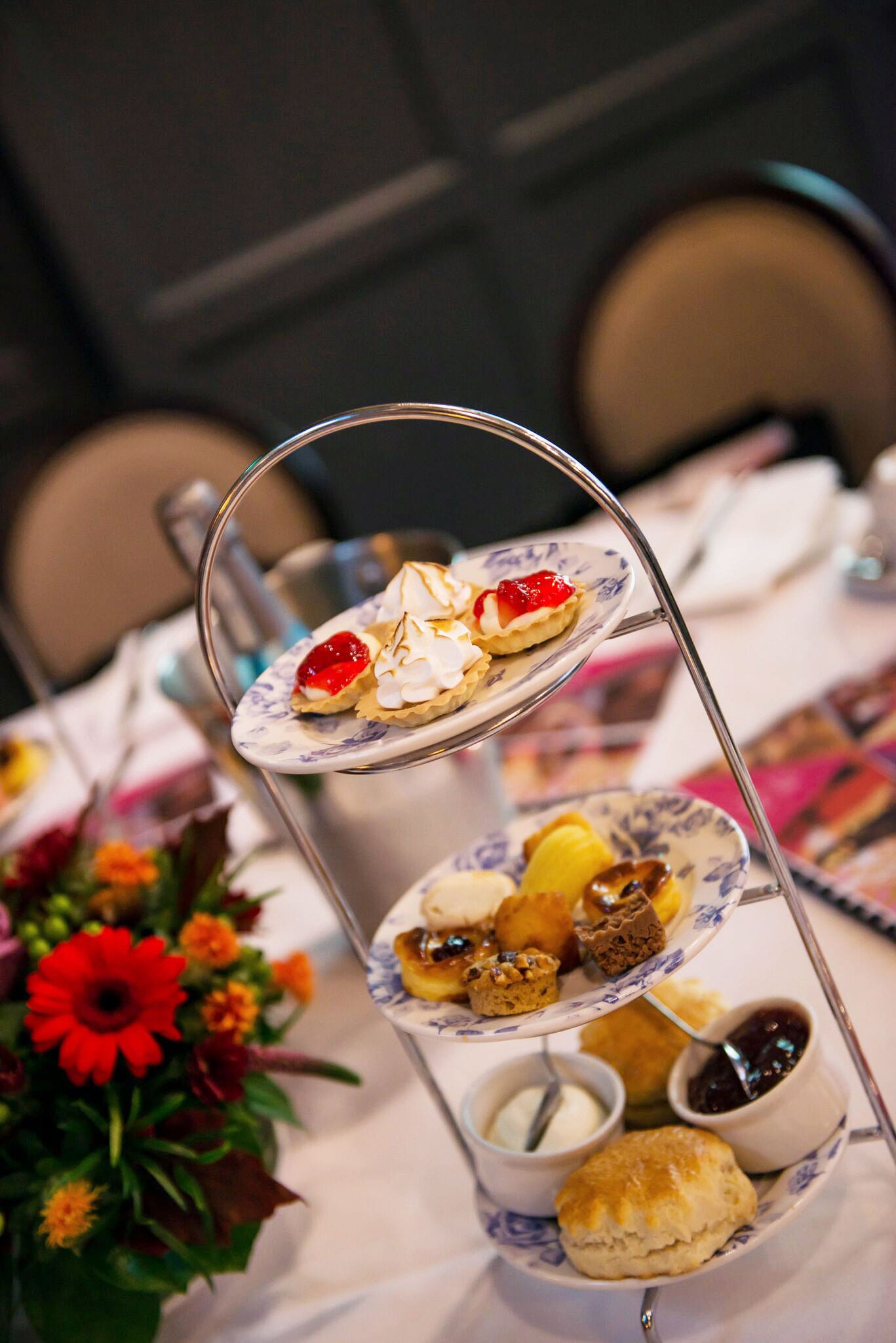 It's that time of year again…Girls Day Out 2016 has arrived! To celebrate the arrival of Autumn and this years show I was invited along to an evening of afternoon tea, bubbles and a sneak peak at what's on offer this year. The Girls Day Out Show is a bit of a yearly tradition for me and my sister so I was excited to go along and see what was new this year…and who can say no to afternoon tea? Not me anyway!
The event was hosted in Metropolitan Bar in Glasgow's Merchant City. On arrival we were taken to a private room which was beautifully decorated and treated to a delicious spread of afternoon tea and champagne – all of which will be available at the show this December…and let me tell you, it was SO good!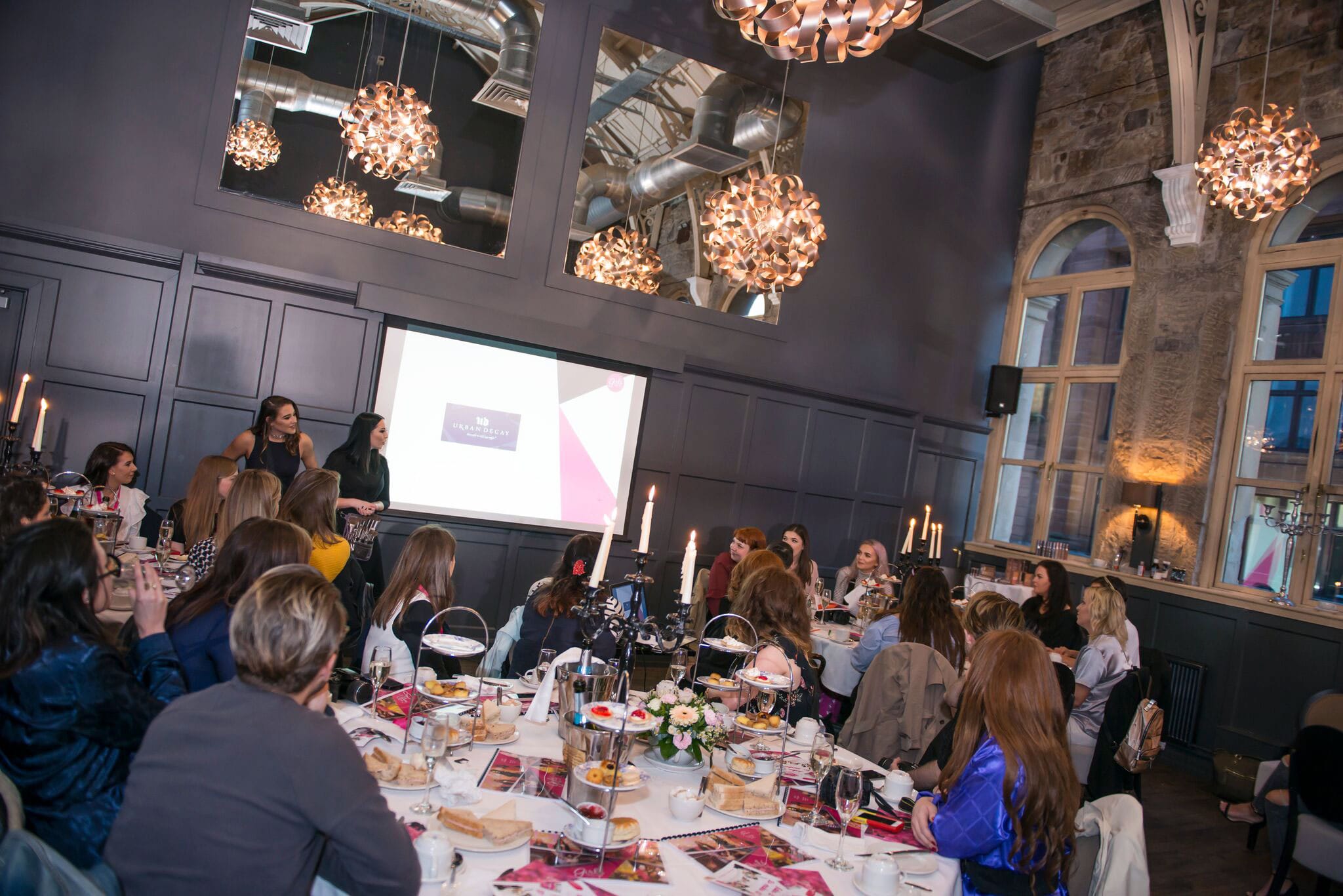 While we got started on afternoon tea, we were introduced to some guest speakers who will be attending the show this year. The lineup included: Fake Bake, F.A.C.E Semi Permanent & Cosmetic Makeup Studio, Urban Decay and Urban Hair & Beauty – all of which are offering fantastic deals and discounts available on the day! I should mention that this was only a sample of what will be on offer as there will be over 200 vendors! After the presentations, I was given the chance to catch up with some of my fave Glasgow bloggers and have a chat with some of the speakers. There was a mixture of massages, hair and makeup tutorials going on in the background and I couldn't help but have a peek at the new offerings from Urban Decay. I've got my eye on, well all of it really, but in particular the new All Nighter Foundation and Naked Basics palette which is so so pretty!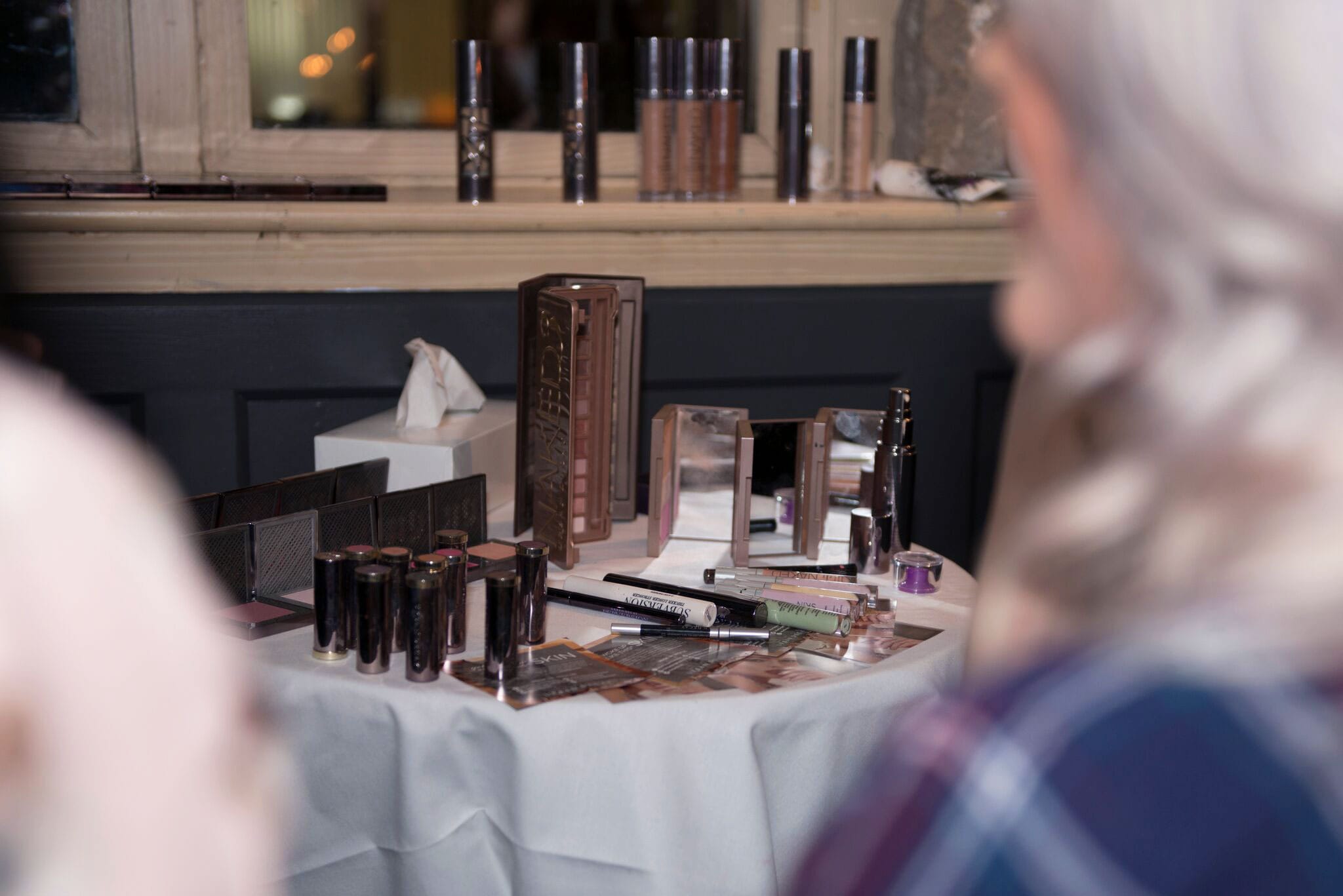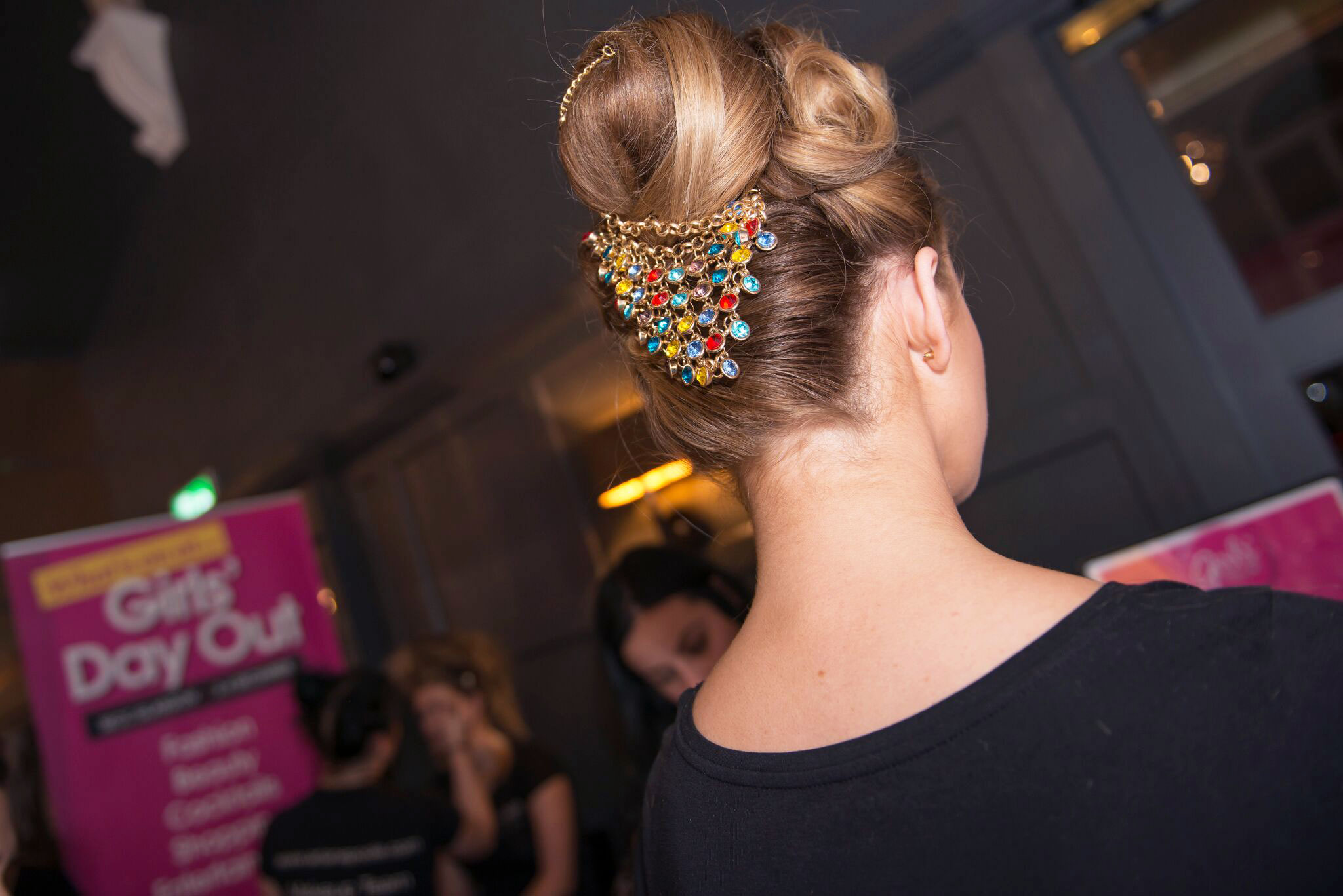 I also meed to give a mention to Urban Hair & Beauty's three bobble trick which actually amazed me…they made it look so easy and the finished hairstyle looked anything but! If you have any Christmas parties booked and you're looking to get your hair done, make sure you check them out on the day because the hairstyles were fantastic and the team were all so lovely.
This was only a small sample of the 200 vendors attending the show so I can't wait to see what else Girls Day Out 2016 has in store for us on the day! Last year, me and my sister managed to pick up some things with great discounts including some party dresses for our Christmas nights out so I'm hoping we'll be just as lucky this year, although I have no doubt about that really! If you're looking to grab some bargains, be that for yourself or some Christmas prezzies then make sure you head along on the weekend of 2nd-4th December to the SECC Glasgow. As well as some great discounts you'll also be able to enjoy a cocktail or two, get pampered, watch some fashion shows and pick up some freebies whilst you're there…oh and let's not forget afternoon tea!
The lovely guys and gals over at Girls Day Out have also been so kind as to give me a discount code for you guys with 10% off the current 'pre-booked' ticket price until the end of October so make sure you grab your tickets now if you're thinking of going! Just use the discount code: *GDO14A.
Tickets are available to buy here.
See you there! 🙂
Lots of love,
Chantelle xx
Remember to follow me on Bloglovin and subscribe to my youtube channel so that you never miss a blog post/video!
*This is not a sponsored post, however the above discount code is affiliated.
As always, all opinions are 100% my own.