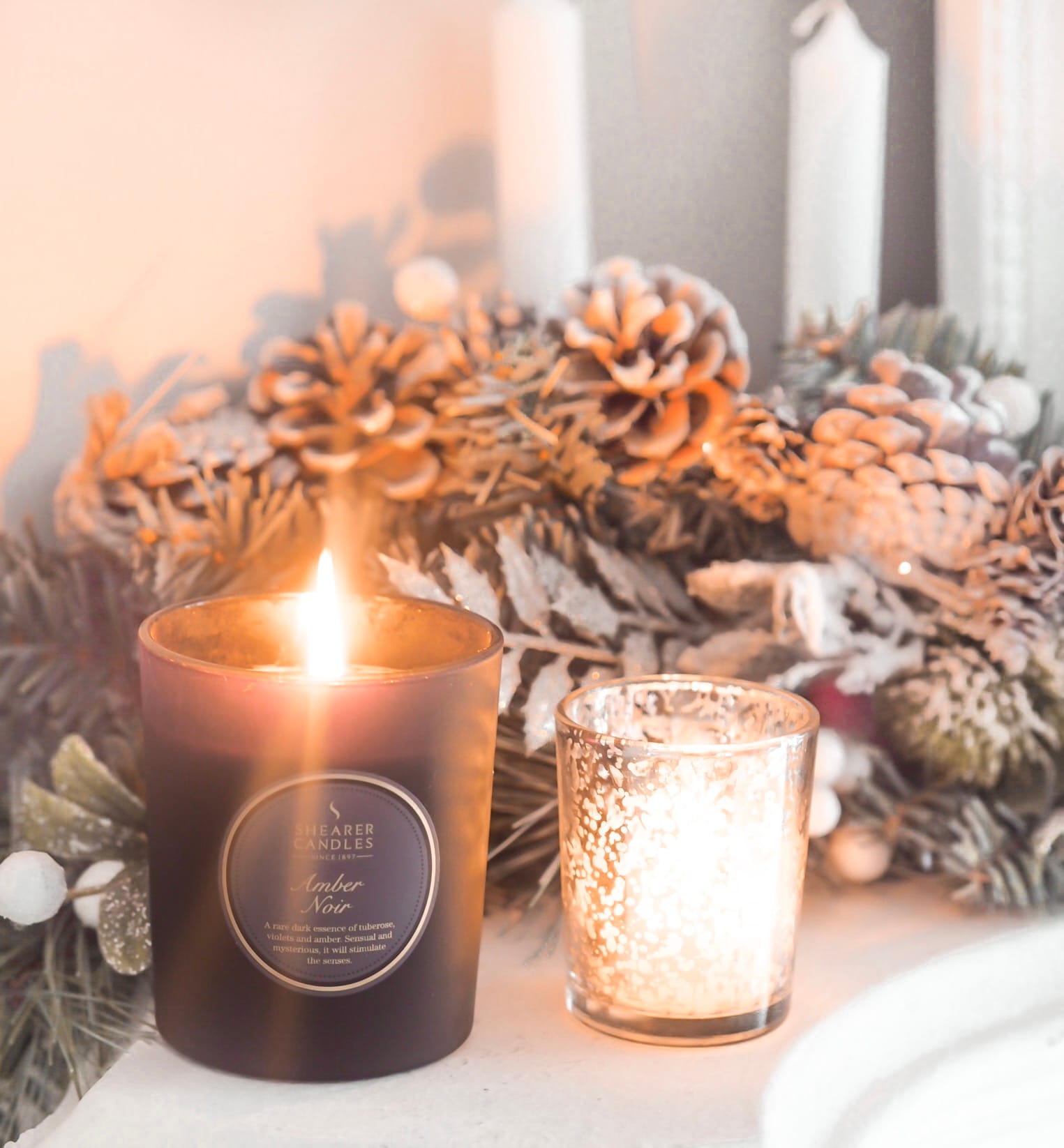 Eeek, has Winter actually arrived?! The Christmas decorations have slowly started to make their way down from the loft so I guess it must! I absolutely love this season – cosy nights by the fire, curling up with a book and a hot drink and long crisp Winter strolls all wrapped up in hats and scarves…bliss. However, we know that's not always what happens. At this time of year it can be difficult not to get caught up in the chaos of everything – last minute shopping for gifts, organising the food shop so that you're well stocked up, the list goes on. SO with all that in mind today I'm here to share my top 5 slow living tips for Winter. Prepare to get cosy guys…
1. INDULGE IN A BUBBLE BATH WITH A BOOK
This might seem like an obvious one but seriously, it really is one of the best tips there is. Self care is so important and taking time out to enjoy a relaxing bath at the end of the day is one of the best ways to destress after a busy day. Not only does it help you take time away from distractions but also helps relax muscles and trust me, you'll have the best nights sleep. Afterwards, douse yourself in some Aromatherapy body oils. One of my favourite body oils is 'Relax' from Aromatherapy Associates – it contains Roman Camomile and Ylang Ylang essential oils, both of which calm the body and mind.
2. LIGHT CANDLES IN THE DAYTIME
I used to always only light candles in the evening – goodness knows why because it's amazing how some candlelight can instantly create a calming atmosphere, especially now that it gets darker a lot earlier. I have some pretty little tealights dotted around our home at the moment as well as some old favourite scents – Yankee Crackling woodfire and Shearer Candles Amber Noir(*gifted). I love these scents SO much. Amber Noir has the essence of tuberose, violets and amber and creates such a lovely warming scent. Crackling Woodfire is pretty much what it says on the jar – heaven!
3. GET OUTDOORS
It may be tempting to curl up on the sofa when the temperatures drop, however being outdoors is proven to reduce stress, blood pressure and muscle tension and is generally just good for the soul. Whether it's an evening stroll after dinner or a woodland walk at the weekend, get out and breath in that cool, crisp air. Trust me, your body (and mind) will thank you for it.
4. LISTEN TO AN INSPIRATIONAL PODCAST
I've recently been introduced to The Slow Home podcast and it really couldn't have came at a better time of year. I've only listened to a couple of episodes now but if you're into podcasts I'd really urge you to check them out. They're focussed generally on giving advice to people looking to pursue a slower paced life. It really is such a lovely podcast to listen to – very relaxing and perfect when taking time out for yourself: remember that relaxing bath we were talking about earlier…you see where I'm going with this.
5.
GO SLOW INDOORS
I think this might be one of my favourite tips. Turn off your phone. Take a break from social media. If you're constantly checking out what's going on via social media then you're missing out on what's going on right in front of you. Take an extra long lunch break on a Saturday or Sunday just because you can. Curl up on the sofa with a big blanket and treat yourself to that double chocolate mocha and packet of M&S cookies just because. Buy some seasonal flowers and decorate your coffee table. Light that new candle you've been saving for a rainy day and enjoy the glow and warmth it brings to your room.
What are some of your slow living tips for Winter? I'd love to hear them! 🙂
Remember to follow me on Bloglovin and subscribe to my youtube channel so that you never miss a blog post/video!
Lots of love,
Chantelle xx
This is not a sponsored post. The Shearer Candles Amber Noir candle was kindly gifted to me for PR purposes.
All thoughts, opinions and creative direction are my own.