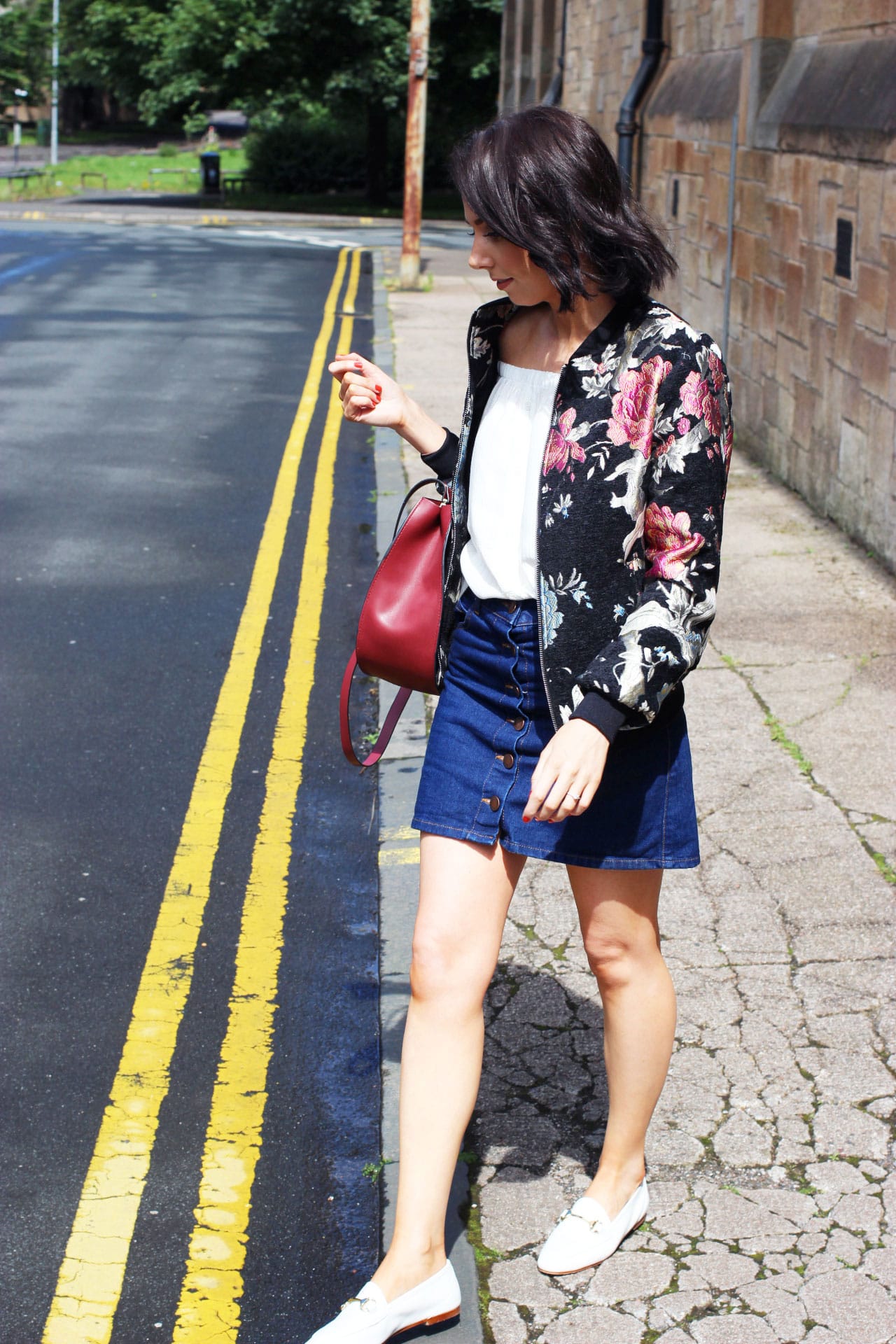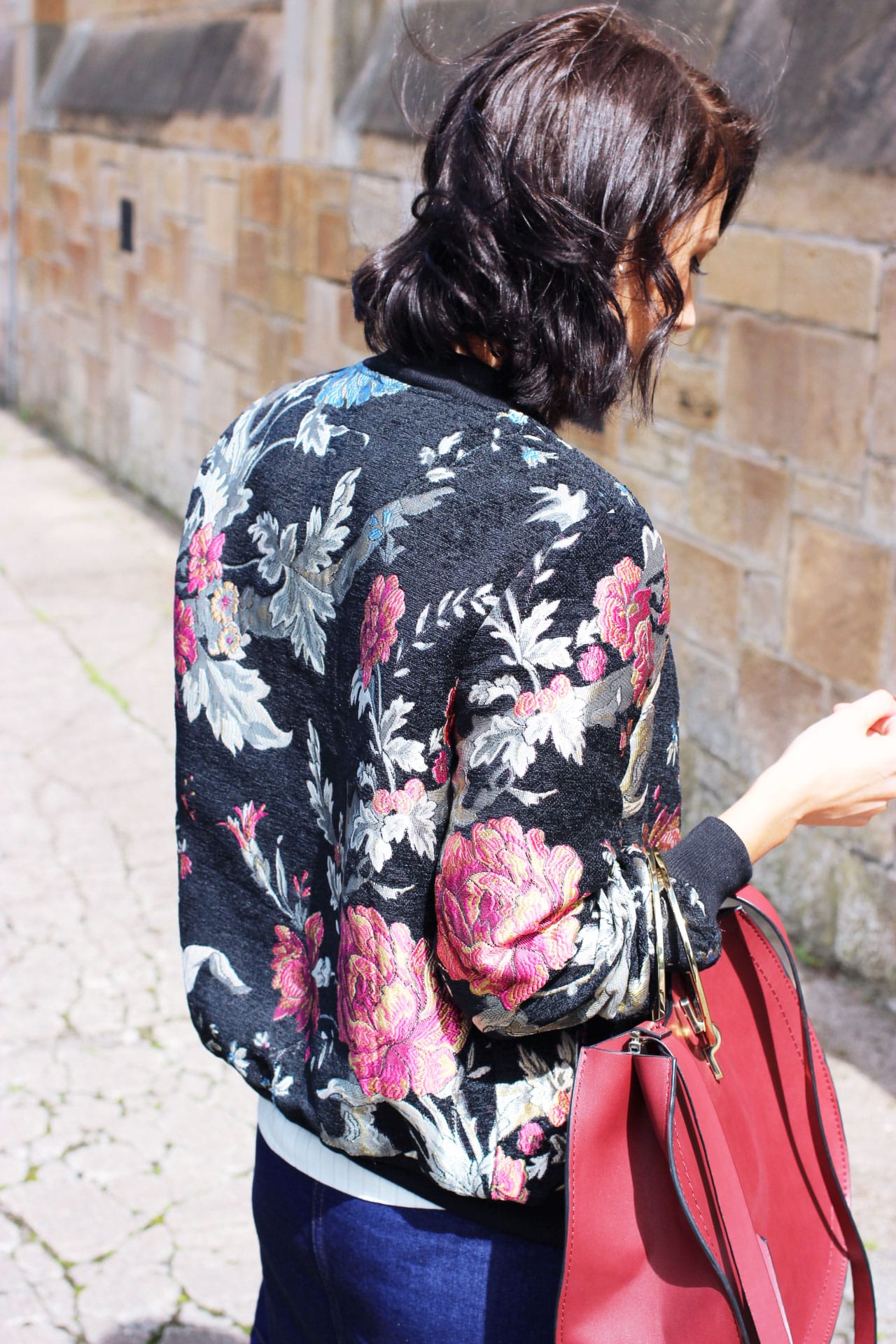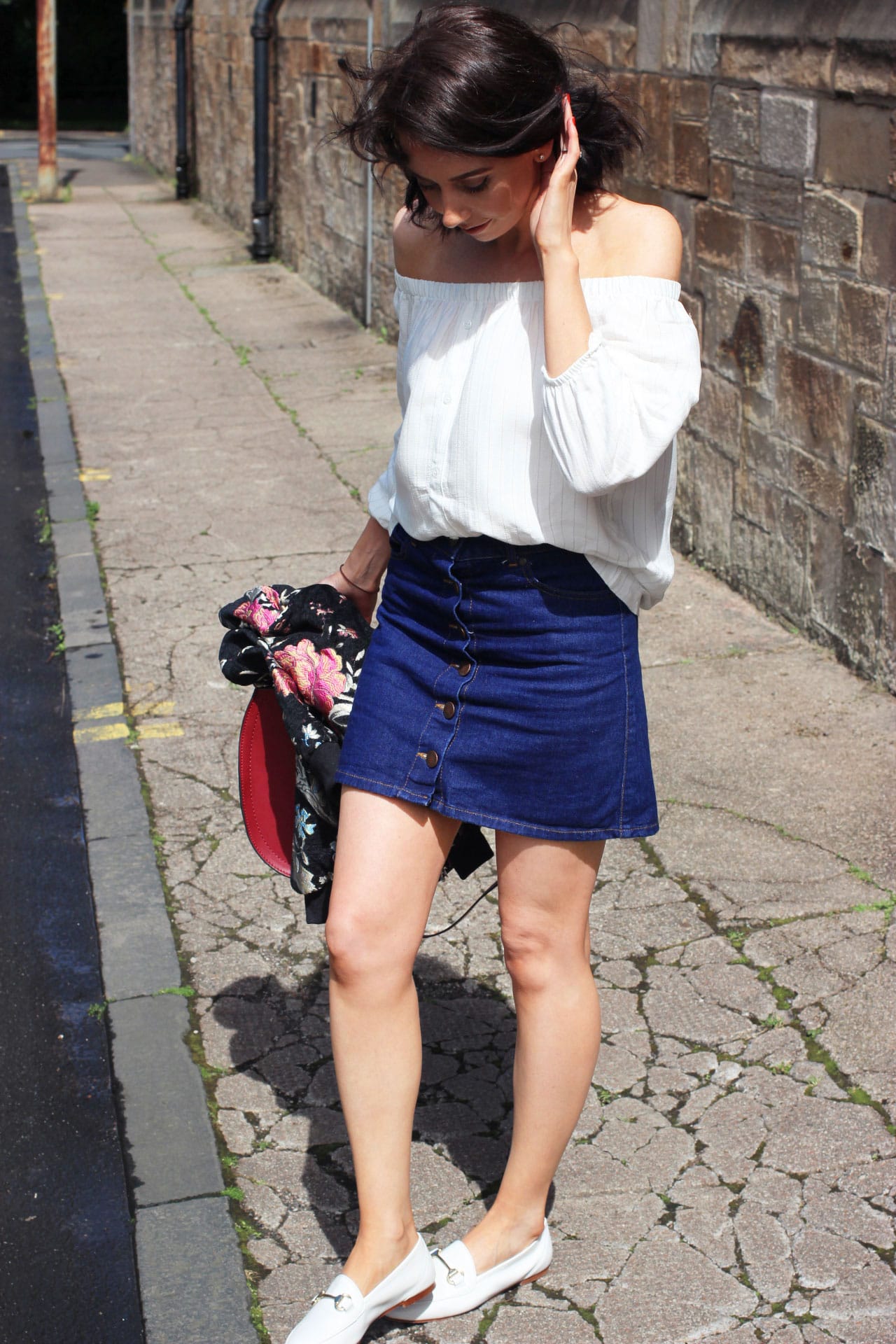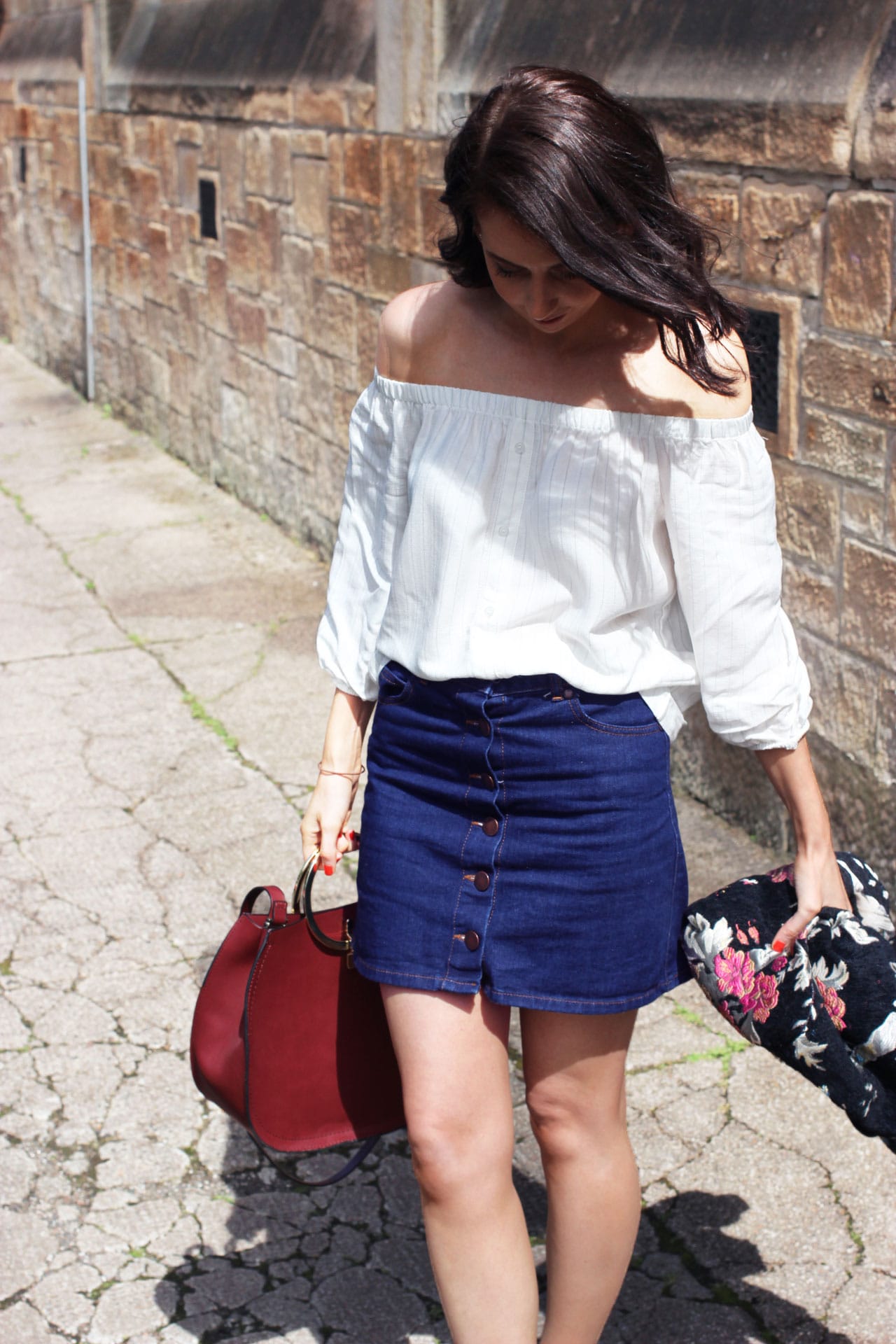 Missguided floral bomber jacket | Miss Selfridge denim aline skirt | Zara bag (similar) | Office white loafers | White bardot top (similar)
Aaaaah good old Scotland. The only place you can get away with wearing a bomber jacket in the middle of Summer. Despite the 'up and down' weather we've been having recently in Glasgow, I've been determined to not let it get in the way of sporting some of my Summer wardrobe. I've been getting so much wear out of this little denim aline skirt from Miss Selfridge. It's just the perfect length and it's really comfortable and makes a change from my usual comfy jeans/top combo. Teamed with my new favourite white loafers, bardot top and this gorgeous bomber jacket it's the perfect easy to wear everyday outfit.
I need to give a special wee mention to this floral bomber jacket though…how pretty is it?! I'm actually obsessed with it. Yes, it does remind me of a pair of curtains my gran used to have but I'm totally OK with that. I think it's definitely one of those love/hate pieces but I love it.
Make sure you follow me on bloglovin' for more style and beauty tips on The Girl In The Tartan Scarf!
I hope you're all having a great week!
Lots of love,
Chantelle
SHOP THE LOOK: