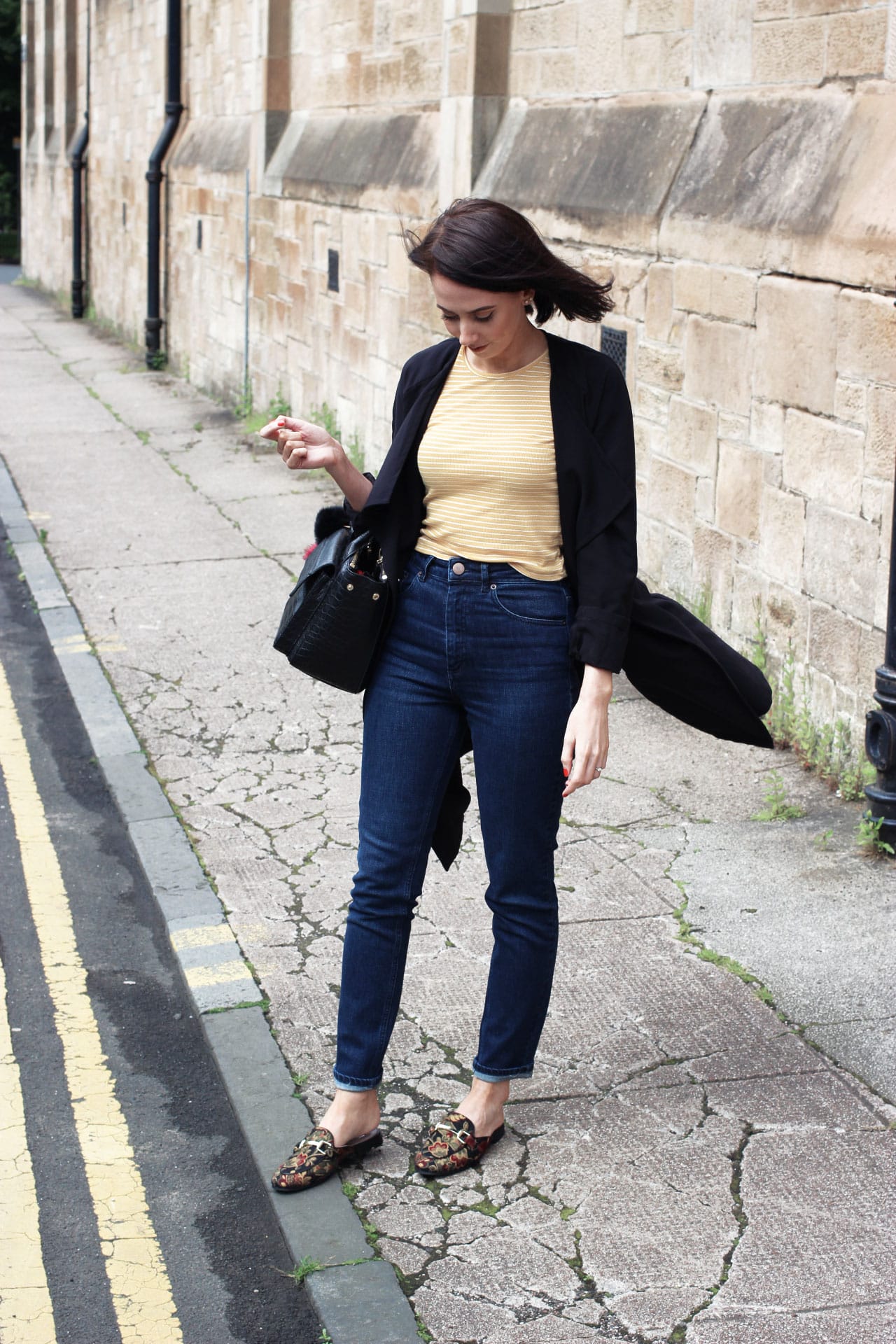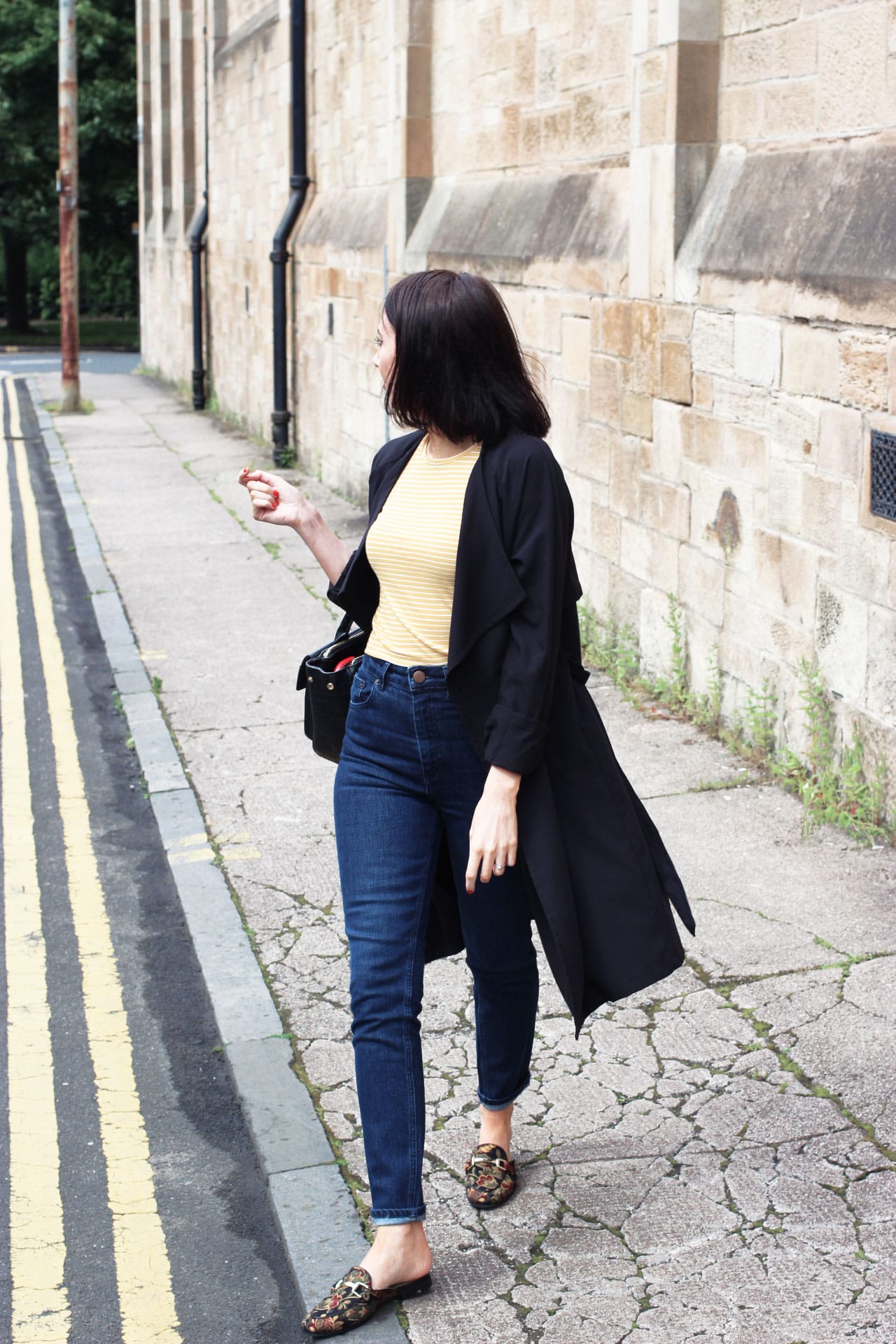 Topshop Kylie Floral Backless Loafers | ASOS Farleigh Jeans | H&M Trench coat (similar) | Mustard stripe top (similar) | Zara city bag (similar) – on sale only £12!!
Today's post is one from the archives…and by archives I mean about three or four weeks ago. I wasn't sure whether I'd post these photos because it's not a very 'summery' outfit but in all honesty with the up and down weather we've been experiencing in the UK, I actually think it's quite appropriate to post this because this is the type of outfit I've been reaching for quite a lot especially when it's been raining! Ahhh Glasgow, how I love and hate you.
These floral mules have been my absolute little saviours on 'not so sunny' days because they add a little something extra to a jeans/top combo. Let's not deny they are theee most perfect dupe for the floral Gucci loafers everyone on instagram seems to have. As much as I would love a pair of Gucci loafers, I just can't justify the price tag so these little dupes have been serving my gucci loafer lusts quite well (so far)!
I feel like I've been living in this trench coat too – it's just the perfect shove on and go cover up and it's really light which is perfect for this type of weather. I also need to give a special mention to these ASOS Farleigh mom jeans which were an absolute bargain at £22 in the ASOS sale! I always think a dark indigo jean is really flattering so they've been my current 'go to' at the minute!
I hope the weather is a lot nicer where you are right now!
Remember to follow me on bloglovin' and subscribe to my youtube channel so that you never miss a post/video!
Lots of love,
Chantelle xx
SHOP THE LOOK: