It's amazing how different things look after a three hour drive eh? Rewind to two weekends ago, we packed our bags and some nibbles for the road and off we headed on our weekend break up north. Fort William had been on our 'to visit' list for quite some time so I was over the moon when Darren revealed he had booked me a wee birthday surprise weekend visit including two first class tickets for afternoon tea on the Jacobite steam train (aka the Hogwarts Express)!
Thursday 30th June:
Our journey began on the Thursday. There's something so exciting about a road trip, especially up North. I don't think it matters how many times I drive through the Scottish highlands, I'll always feel in total awe of how beautiful it is!! Just when you think you've seen the prettiest 'postcard perfect' scene, you can guarantee you'll see another 10 just fifteen minutes down the road!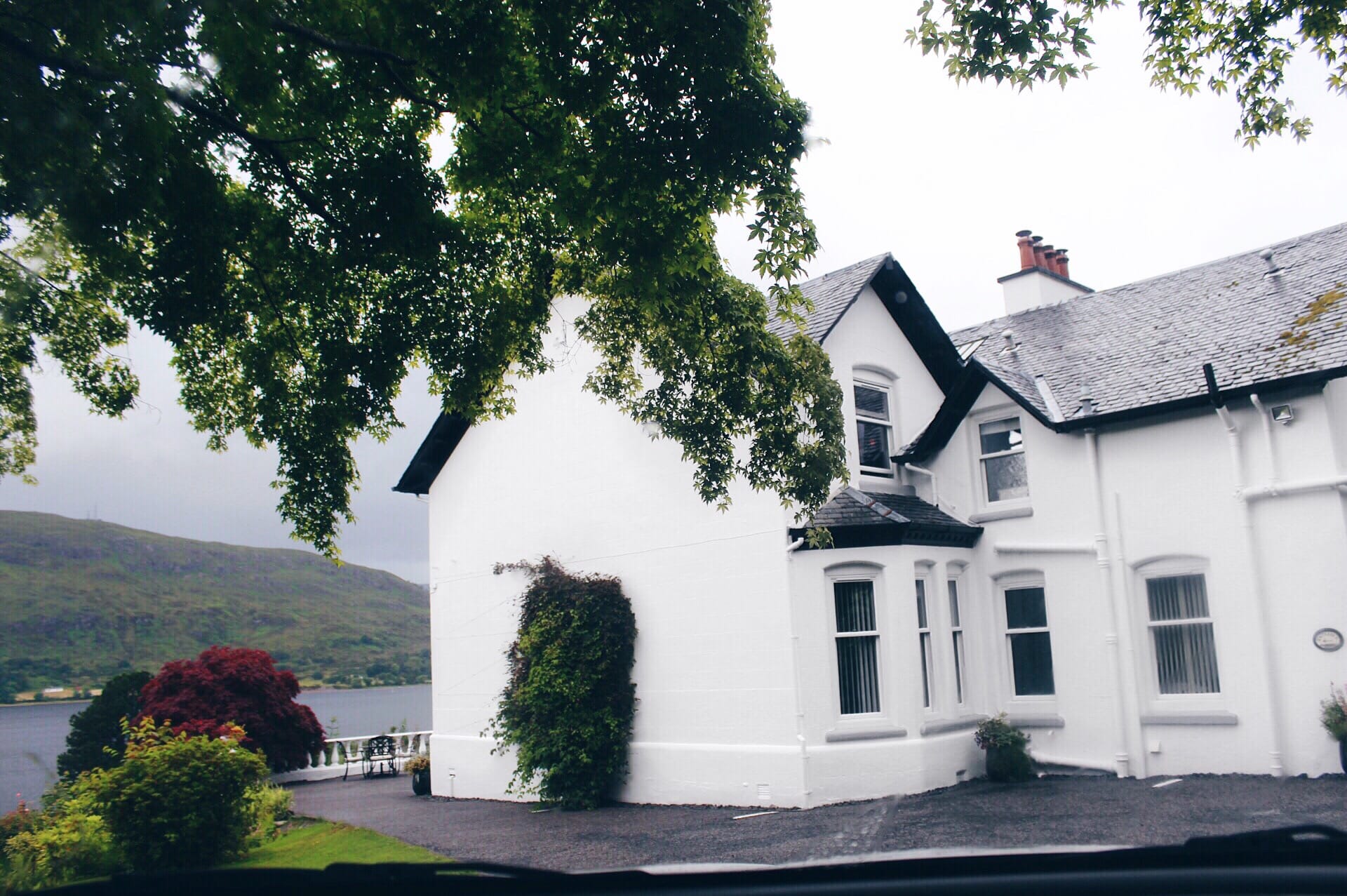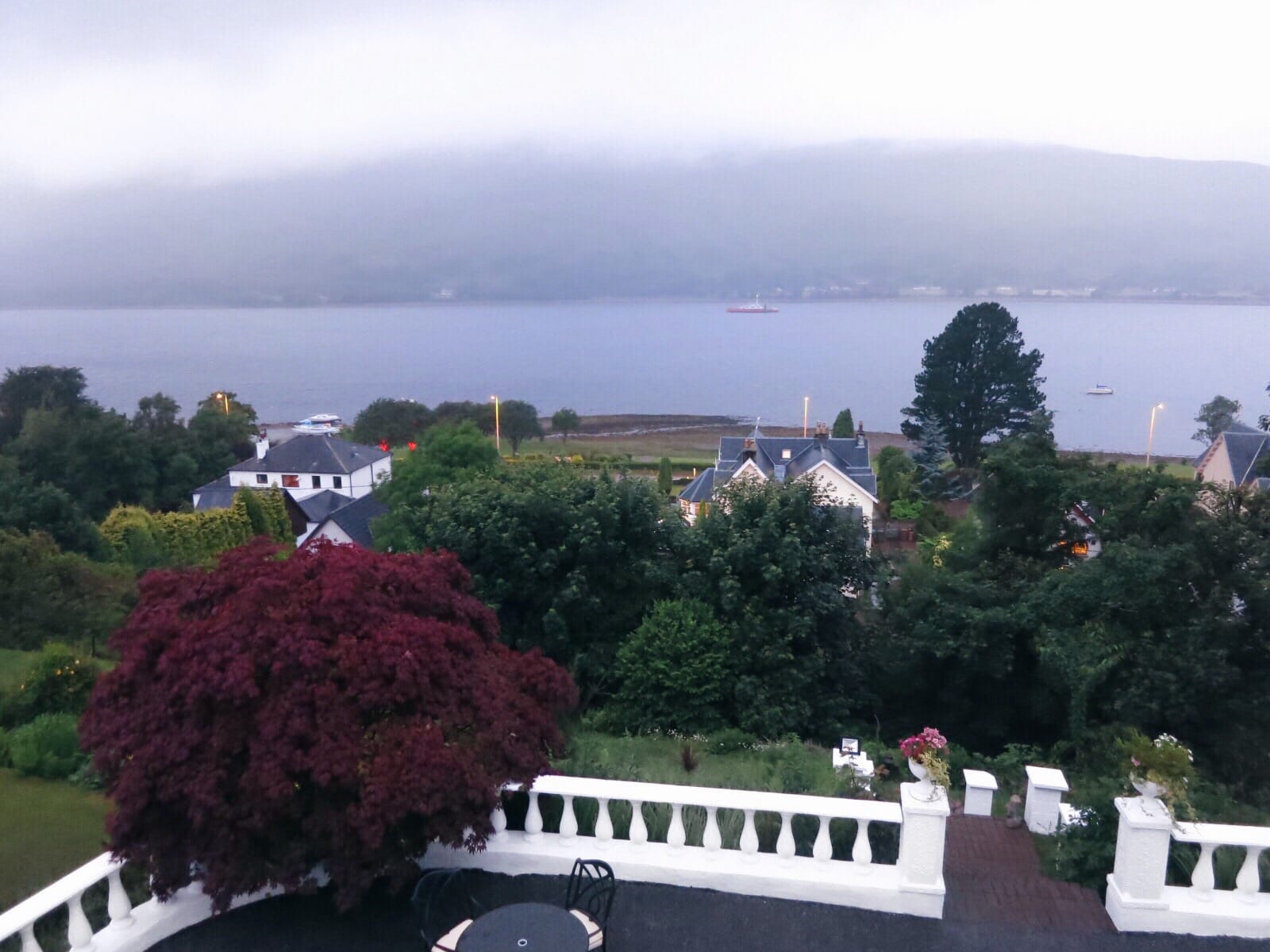 On arriving at the Crolinnhe guesthouse we were greeted by a warm welcome from our host Sophie who showed us around the house before taking us to our room which was absolutely beautiful. During the Summer months Fort William is really busy due to the Jacobite so the room we were staying in on our first night there was actually booked out the second day which meant we had to stay in two rooms – I actually loved this though as the house was so beautiful and it gave us a chance to change up the scenery a little bit. The house was beautifully decorated in white and neutral warm tones with a french flair. There was a real luxurious/boutique feel to it. Our first room had stunning views overlooking the loch which almost made me not want to leave.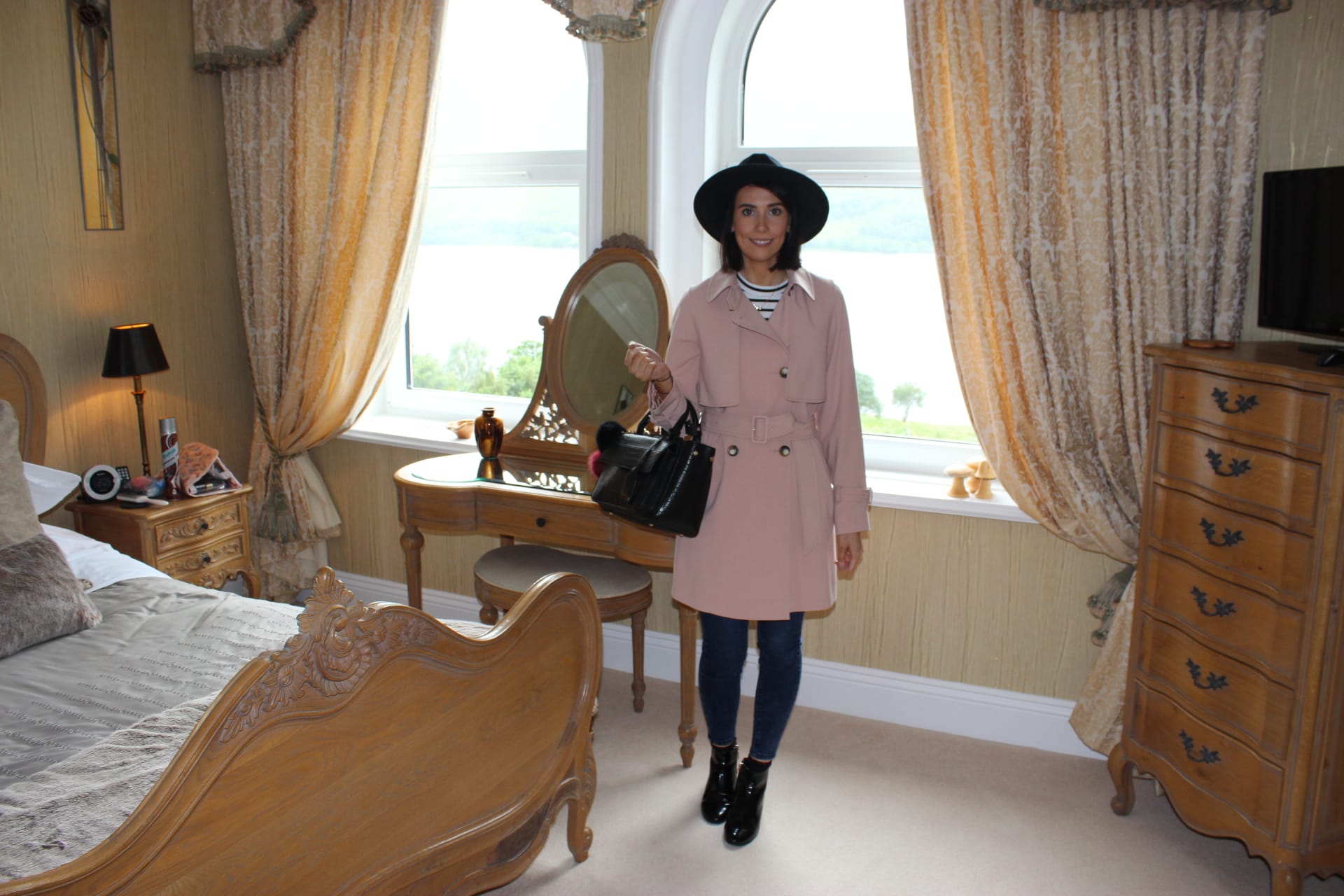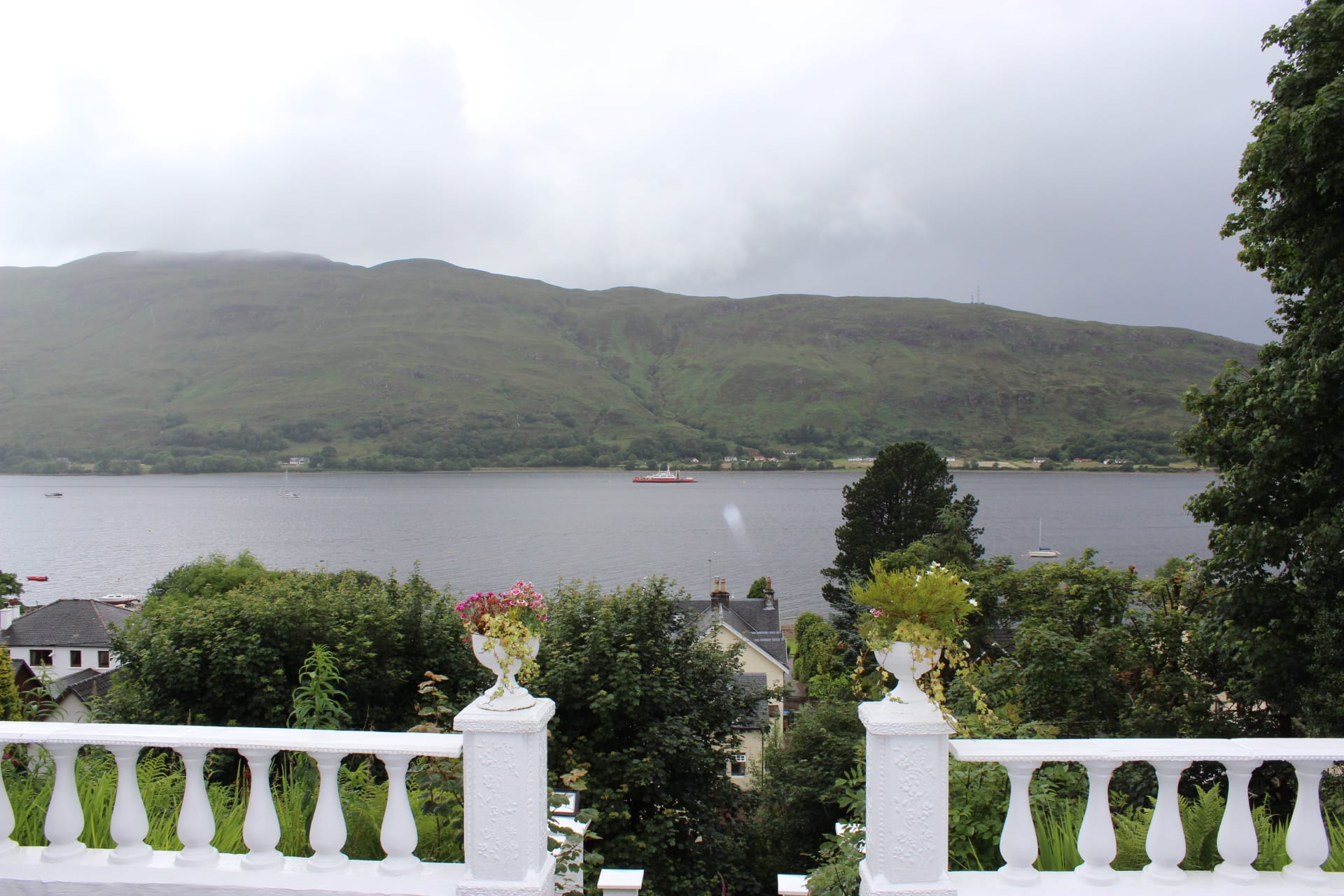 The Jacobite Steam Train:
After spending about 30 mins settling into our room we headed out for our Jacobite experience which was booked for 2.30pm. We knew there was parking available at the train station (which was only a short 5-10 min drive from the B&B) so we decided to drive down and park there so that we'd have the car when we arrived back from the trip later that night. Word of warning, if you're going to park at the station make sure you get there early because by the time we arrived (15 mins prior to the train departing) there was not a single parking space available which left us in a bit of a panic. After driving around for 5/10 mins and getting into a bit of a fluster we finally found parking available at The Nevis Centre which is open until 10pm and just a stones throw away from the train station. This was a bit of a relief because we knew we were running out of options if we wanted to catch the train and we really didn't want to get charged £50 for parking in Morrisons car park! After hot legging it to the train just before departure we sat down for a much needed rest and cup of tea.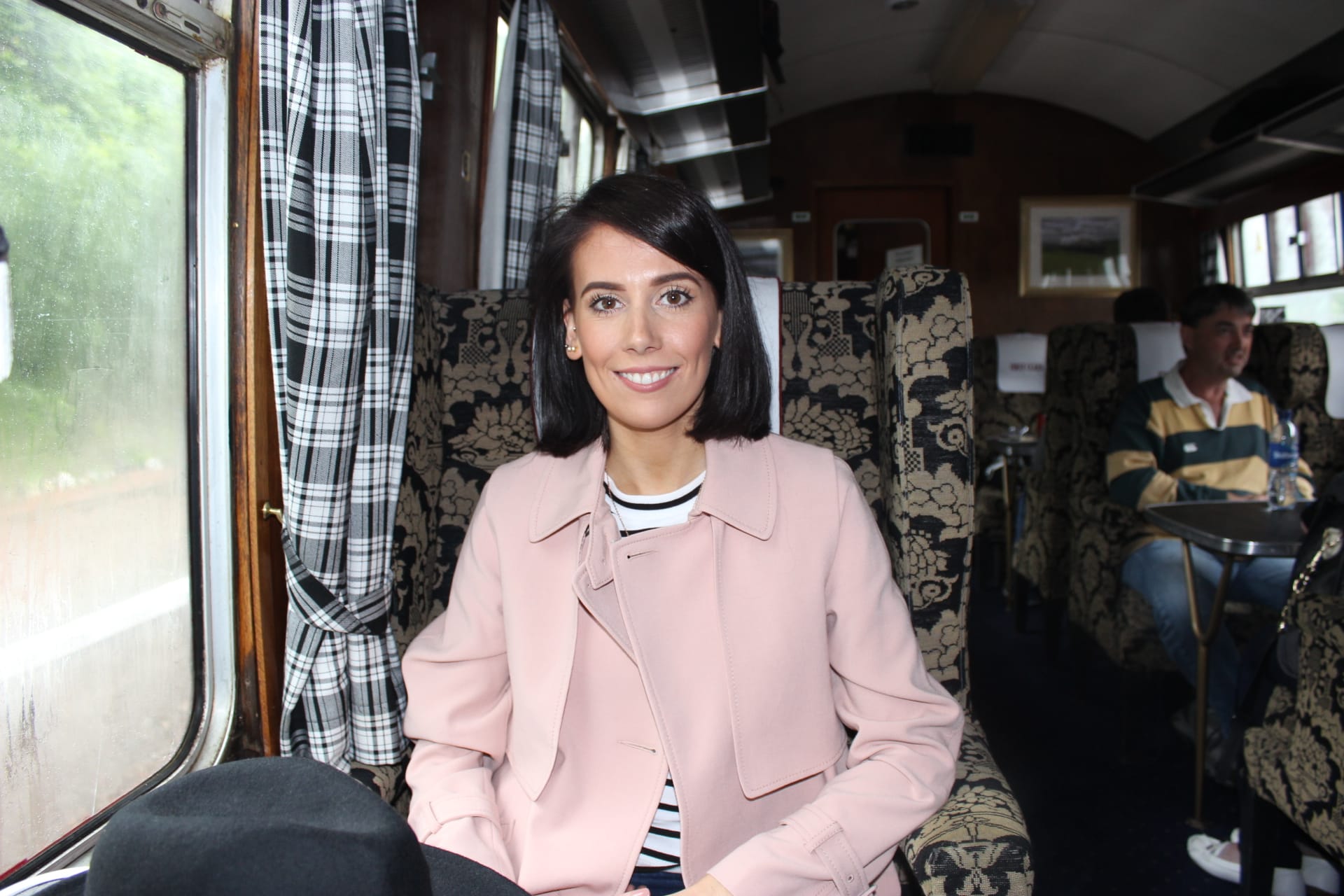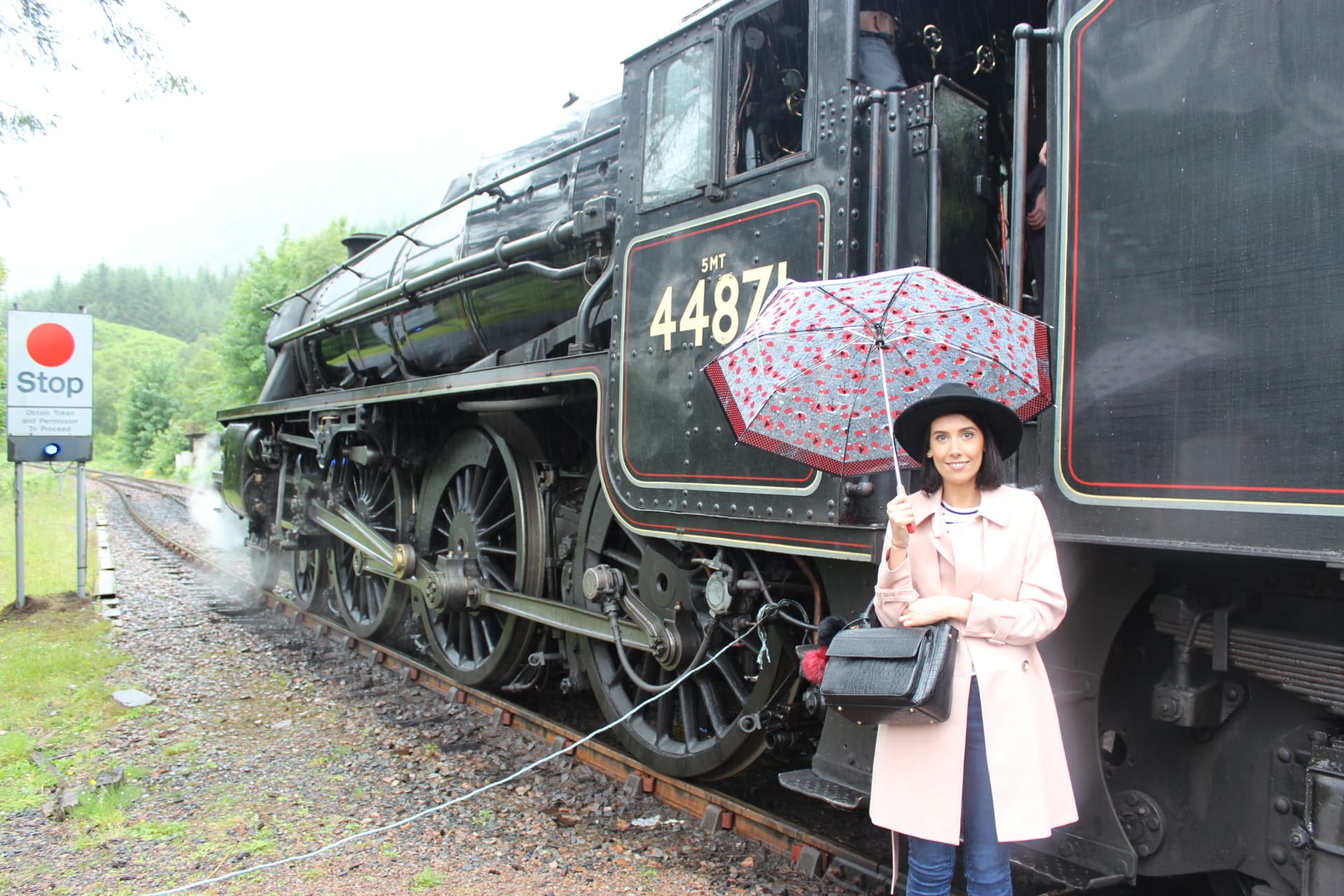 The Jacobite is divided into a first class carriage and standard ticket. When you go into First Class, it's like stepping into another era. Comfy armchairs sat under little tables with table lamps and curtains your granny probably had – and I mean that in a totally good way! I loved it! Tea and biscuits were served throughout the journey and before we set off on our journey to Mallaig, the train driver came around the tables and told us a little bit about what we'd be seeing on our journey making it that much more of a personalised experience. Of course I was dying to see the viaduct (made famous from Harry Potter) but be warned, you shoot over it really quickly and unless you're sitting on the left hand side of the train on the way out/right, on the way back, you'll have to run to one of the carriage doors to get a look! Everything about the journey is magical though and I wouldn't hesitate to do it again.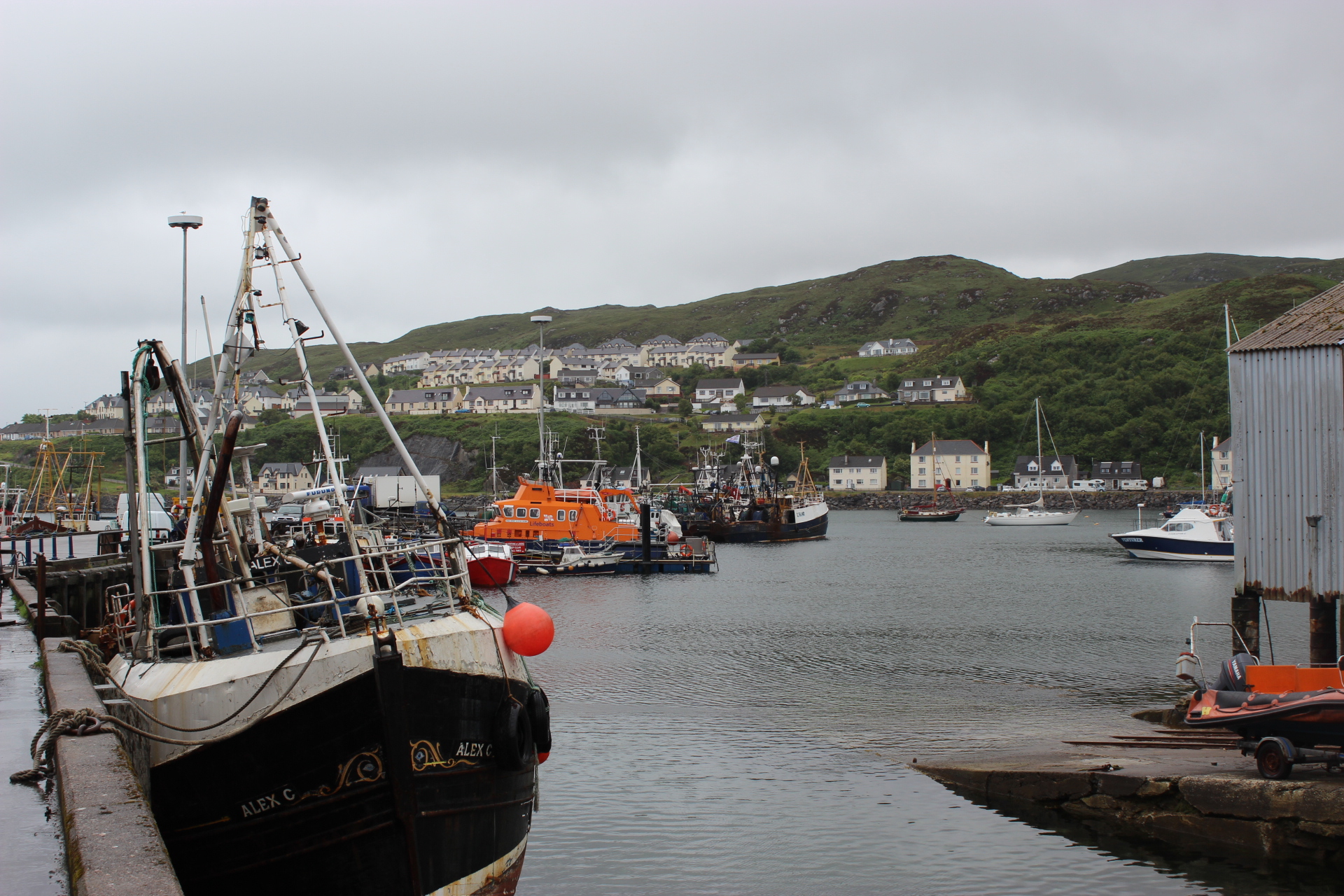 After stopping at Glenfinnan followed by a short stop at Arisaig we finally reached our end destination. Mallaig is a small fishing village and ferry port situated on the north west coast along the famous Road to the Isles. If we had time I'd have loved to have caught the ferry to Skye but we we only had 2 hours before our trip back to Fort William so our first stop was the local Steam Inn were we settled down by the log fire for some fish and chips before having a stroll around and taking in the local scenery. There's something amazing about taking in a huge big breath of sea air while looking out over the port to the working fishing boats.
Saturday 1st July

:

Saturday was a day of exploration. Breakfast at Crolinnhe was served at 8.30am and consisted of a huge 3 courses. We opted for classic porridge to start followed by toast and preserves and lastly the full Scottish breakfast to set us up for the day ahead. The dining room was beautiful, and we were greeted by some lovely scottish music and the perfect little table for two by the window overlooking the loch. Not a single detail was missed and breakfast was cooked to perfection. Before heading out we changed room, which meant moving to the back of the house and leaving our loch view behind…it was well worth it for the room though which I wanted to pack up and take home with me!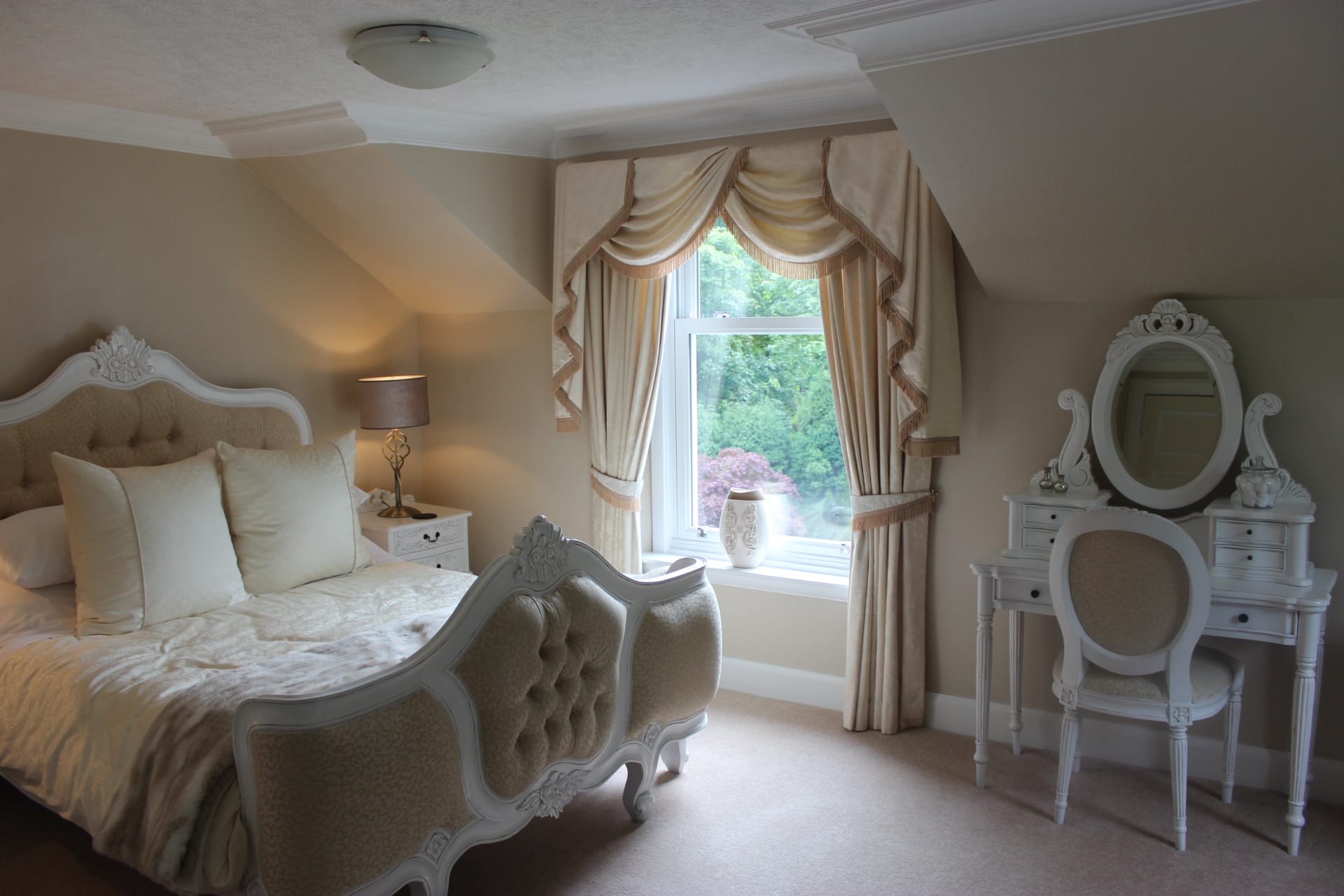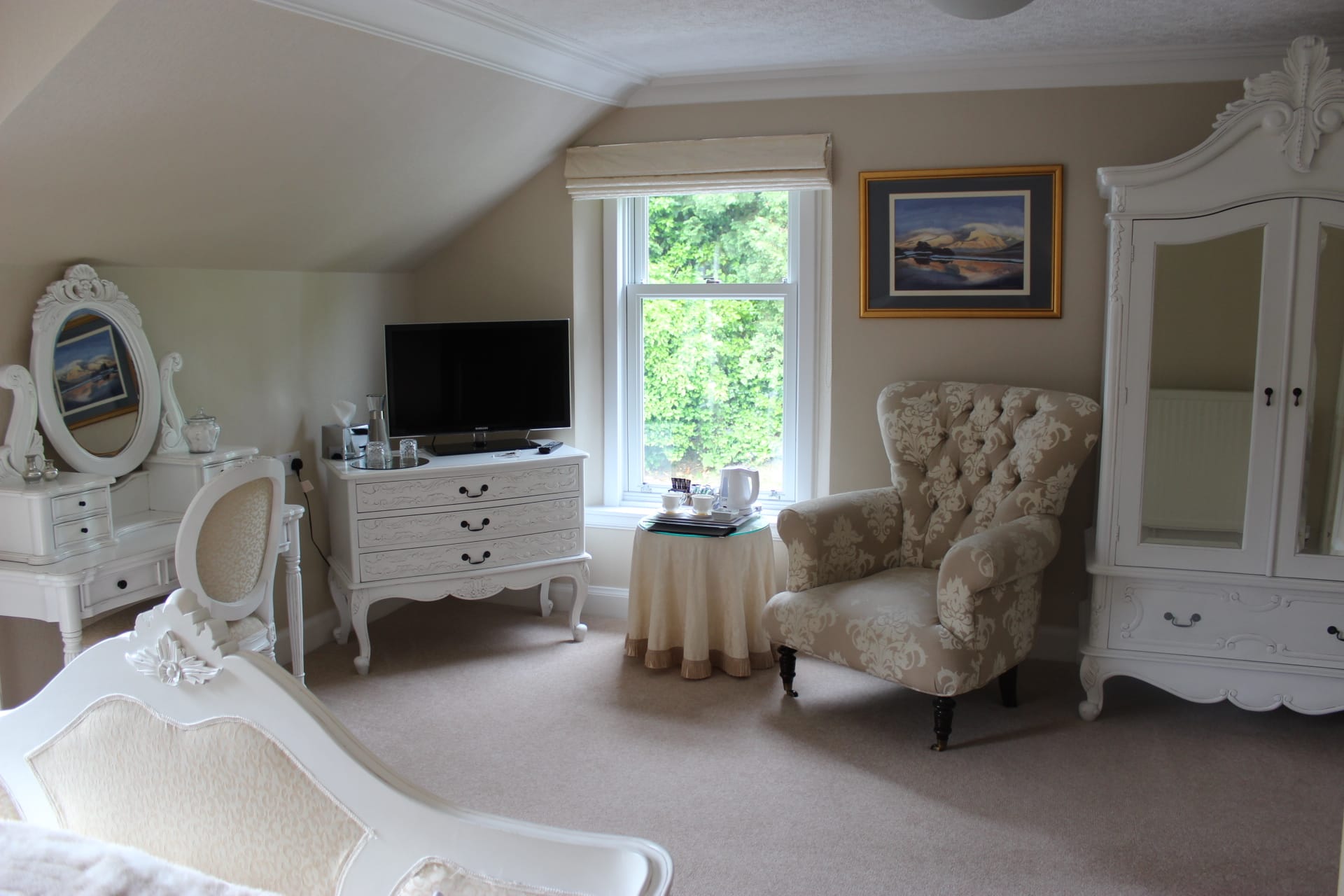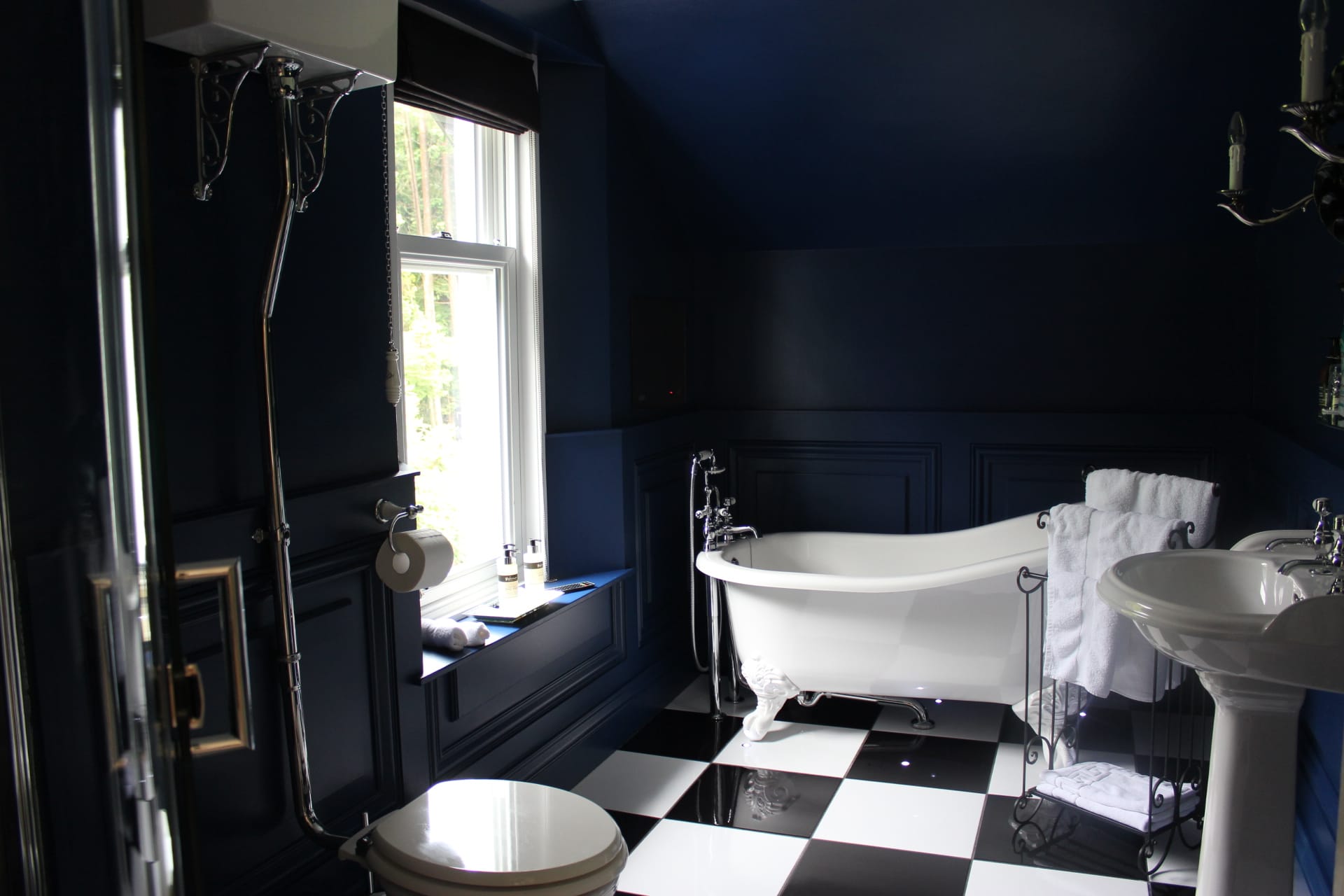 After getting settled into our new room, it was time to get out and enjoy the beautiful – ahem – Scottish weather. We considered climbing Ben Nevis (or trying to at least) but the weather was awful and I really don't think that would have been a good idea for our first mountain climb so we decided against that. Instead, we headed off to old Inverlochy Castle for a look around the castle grounds followed by a wee trip to Glenfinnan to the viaduct viewpoint and then a walk around the loch by the bonnie prince Charlie monument.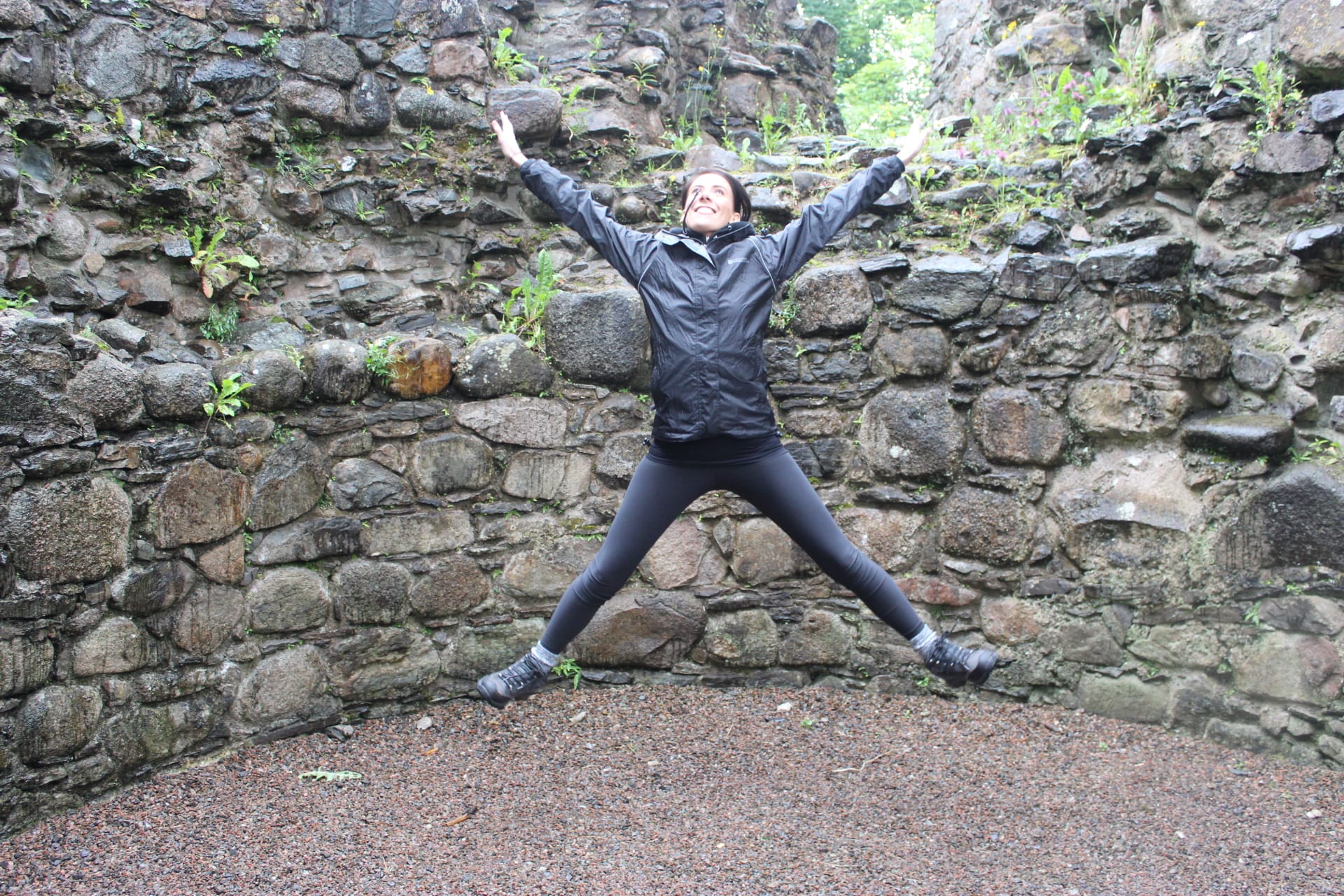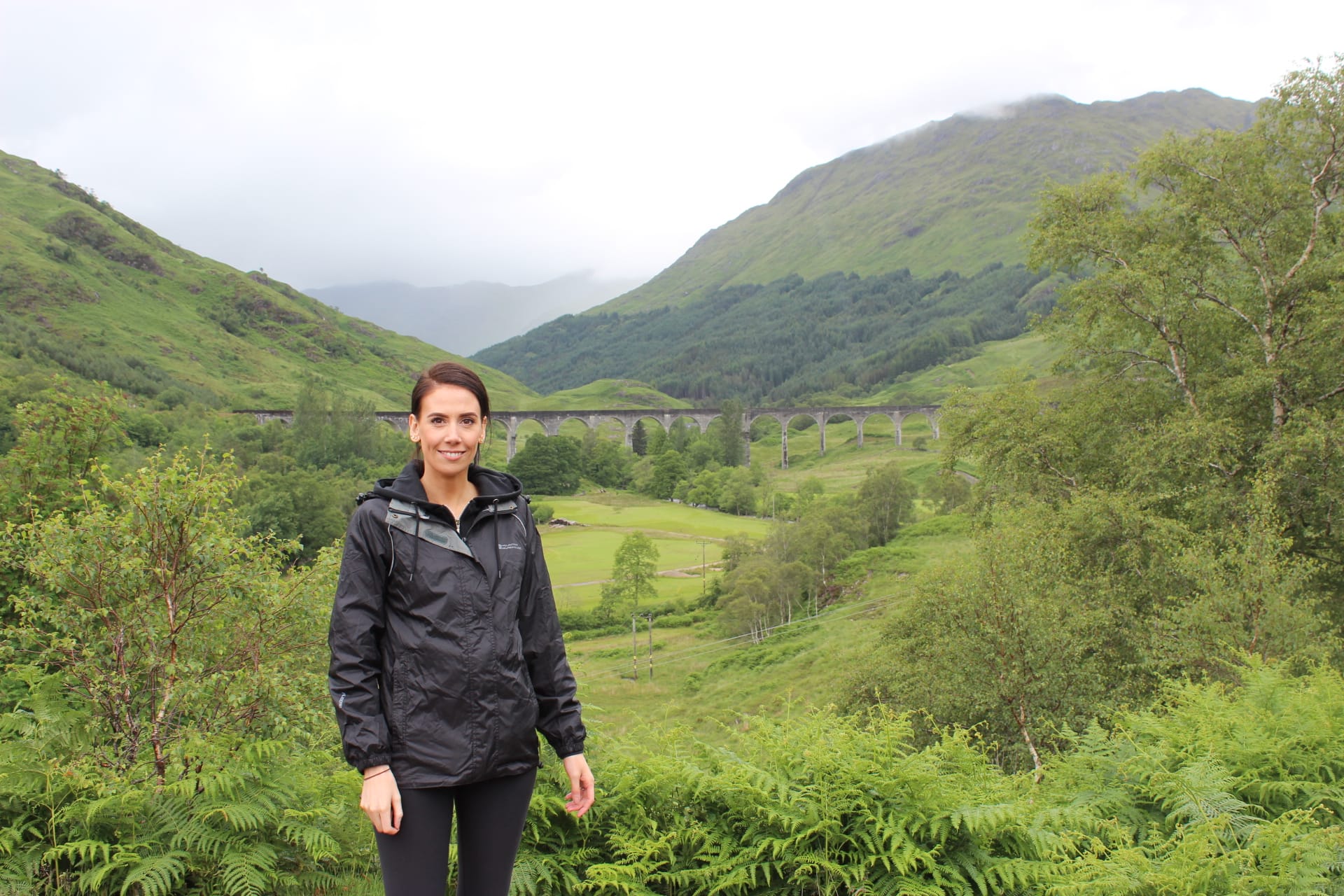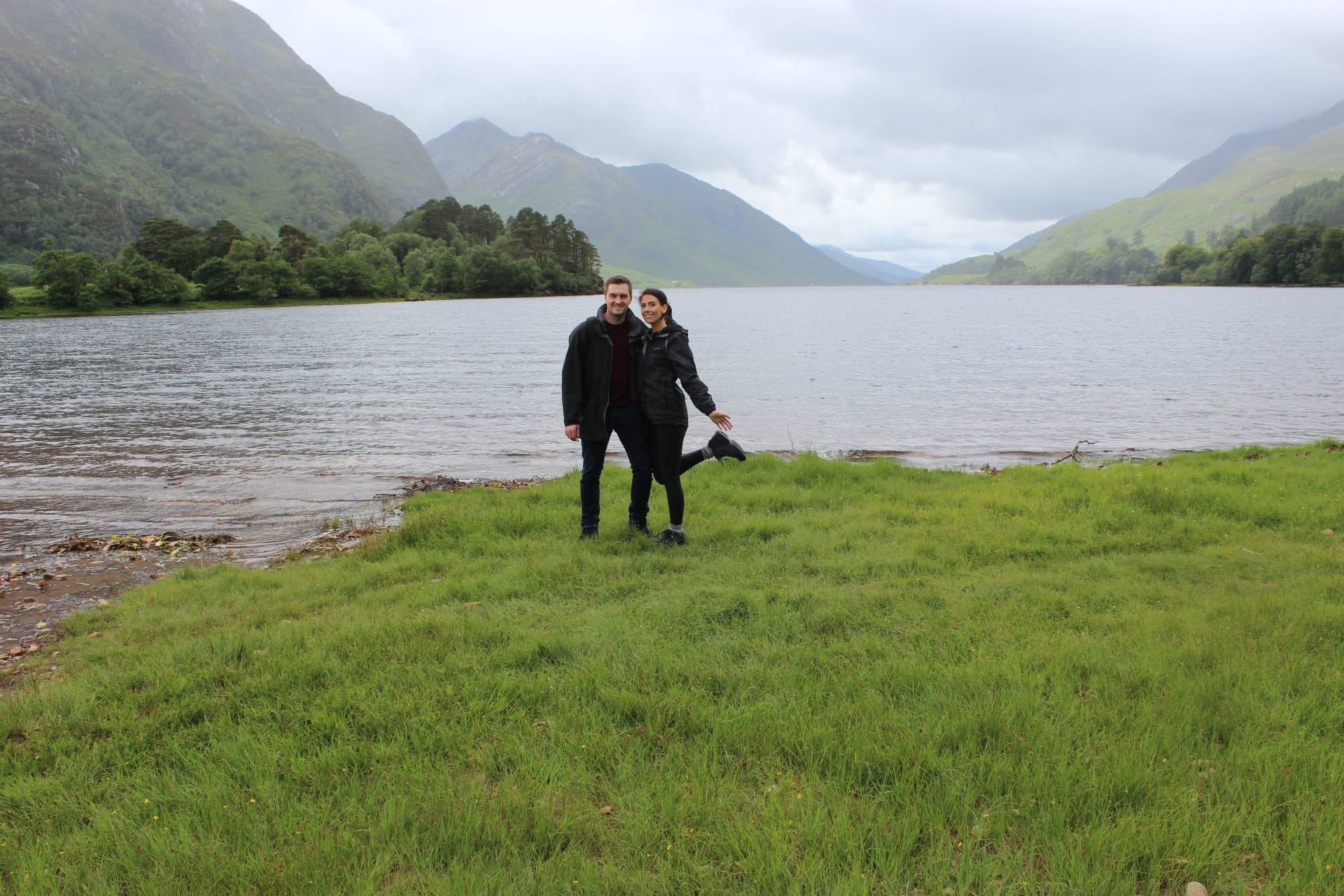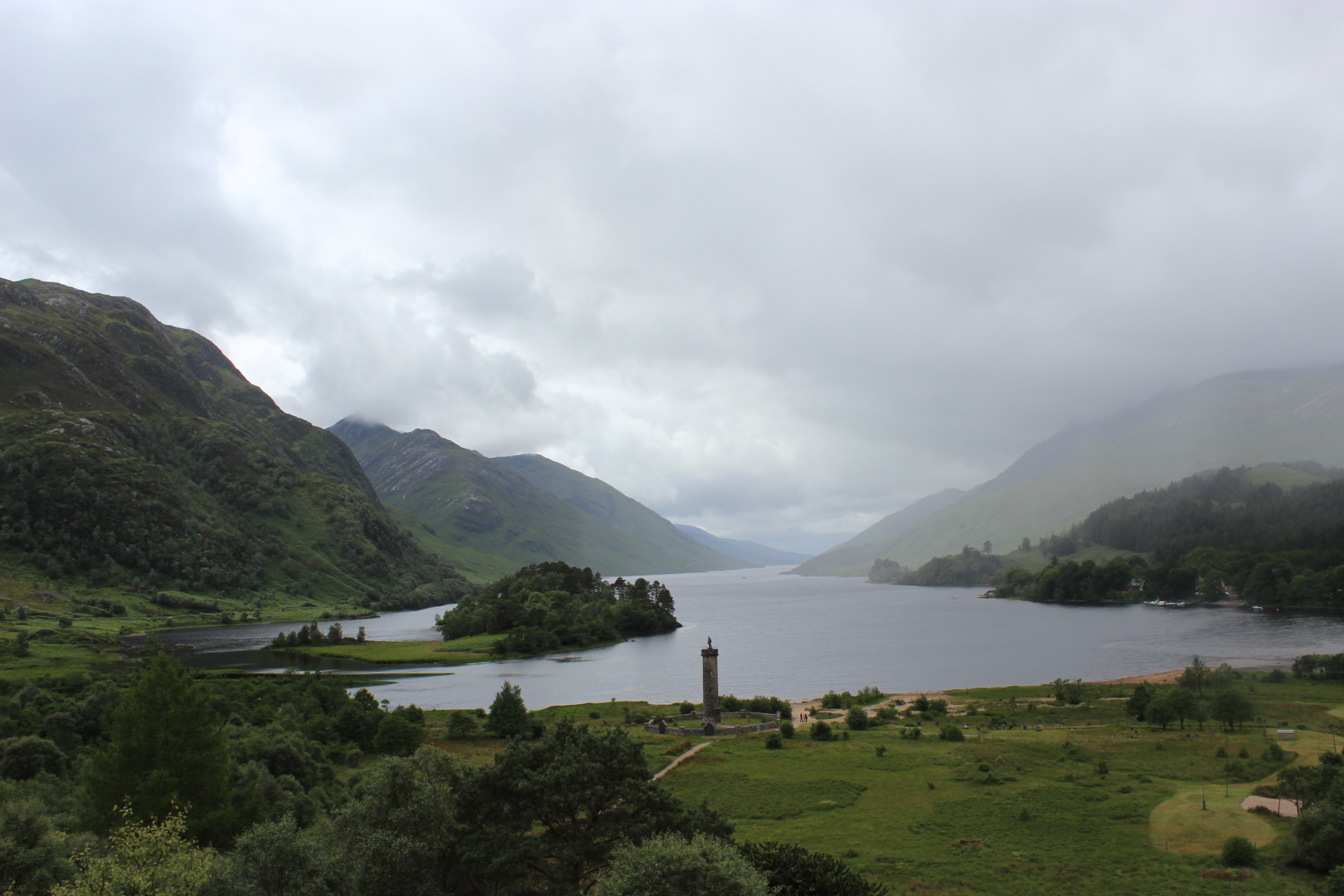 To finish off our wee day of exploration we decided to drive to Arisaig because it seemed silly not to visit when we were so near! Of course we had to try out some of the local food so we stopped for more fish and chips…it had to be done.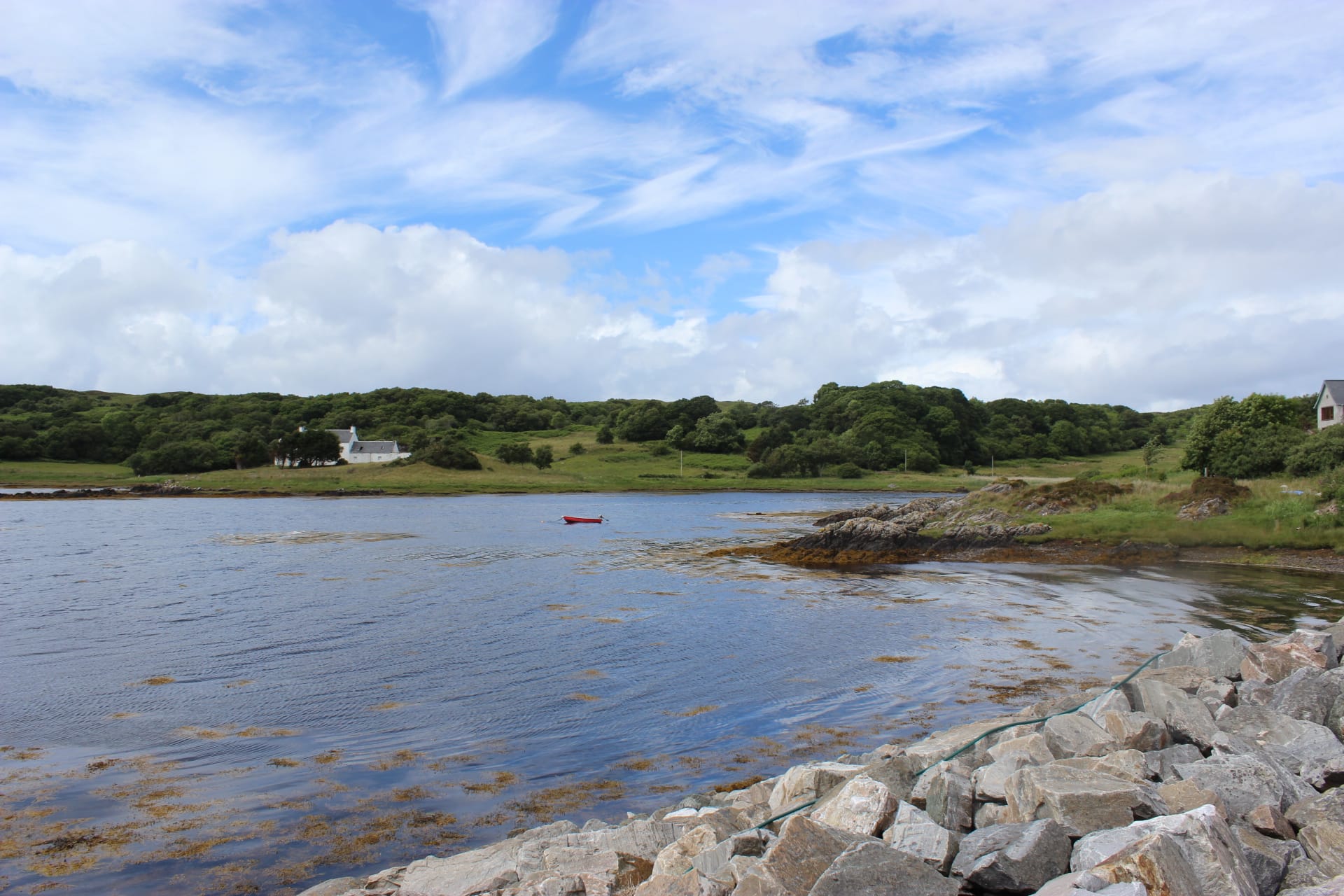 It's amazing how it only takes a few days in a different location to clear your head and get you thinking straight again and I definitely think this did both of us the world of good. It's too easy sometimes to get caught up in city life so I think it's so important to take some time out every now and again to reassess things. It also felt great being disconnected in a sense from social media – mainly because the signal was awful so even if we wanted to check out instagram or facebook we couldn't, but I actually felt so good for it so I think I might start incorporating this into my weekly routine.
Anyway, I think you can already tell but we had a great time…I'm already thinking about our next little adventure up north! I hope you're all having a great week.
Lots of love,
Chantelle xx
This is not a sponsored post.