Last weekend, myself and my other half took a drive up North to the Enchanted Forest, Pitlochry. It's one of those events that I've wanted to go to for the past couple of years but I'm usually too late to grab some tickets because they always sell out really fast. This year though, Darren was able to get us some so we were both so excited to be able to go!
The drive from Glasgow to Pitlochry is around an hour and a half so rather than rush there and back, we decided to book ourselves in to a hotel. We stayed in the Knockendarroch hotel, Pitlochry which was so lovely! I did take some photos but they really don't do it any justice so if you're thinking of booking somewhere in Pitlochry you should check it out on google. It's a huge old style guesthouse which is totally in keeping with Pitlochry, and has an AA rosette restaurant. The food was INCREDIBLE so I'd definitely recommend booking in there for dinner even if you aren't staying at the hotel!
As it's a light show, it's obviously only on in the evening so we decided to book the latest slot (8.30pm)…the darker the better we thought! We chose the perfect night for it because the weather was amazing – cold, crisp and dry, my asbolute favourite! Wrapped up in our cosiest knitwear and wellies, we headed down to the Fishers hotel (only a stroll from Knockendarroch) where we were collected by a coach that took us to the forest which was only 5 mins down the road. I actually couldn't believe how busy the event was at that time! There were two whole coach loads of us, and that was in addition to the people already in the forest!
When we got off the coach I honestly didn't know where to look! Without sounding totally cheesy, everything is just so magical! There's several things going on in the forest, so it's best to just follow the path round so that you don't miss anything but you're free to do whatever you like. One of the main things is the light display on the loch. Just look at how pretty it is! I could honestly have stood there all day, Darren was practically dragging me away to see what else was going on!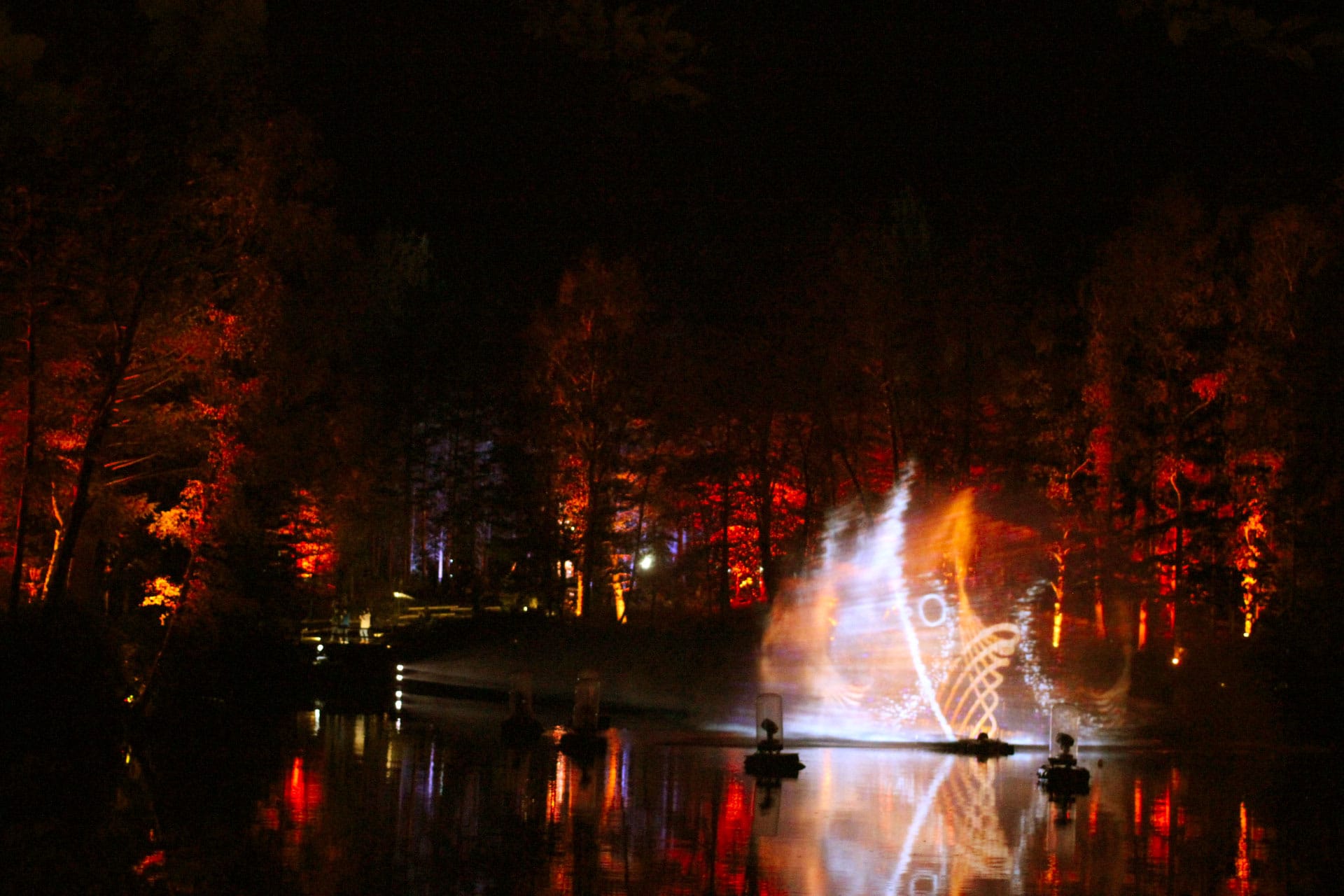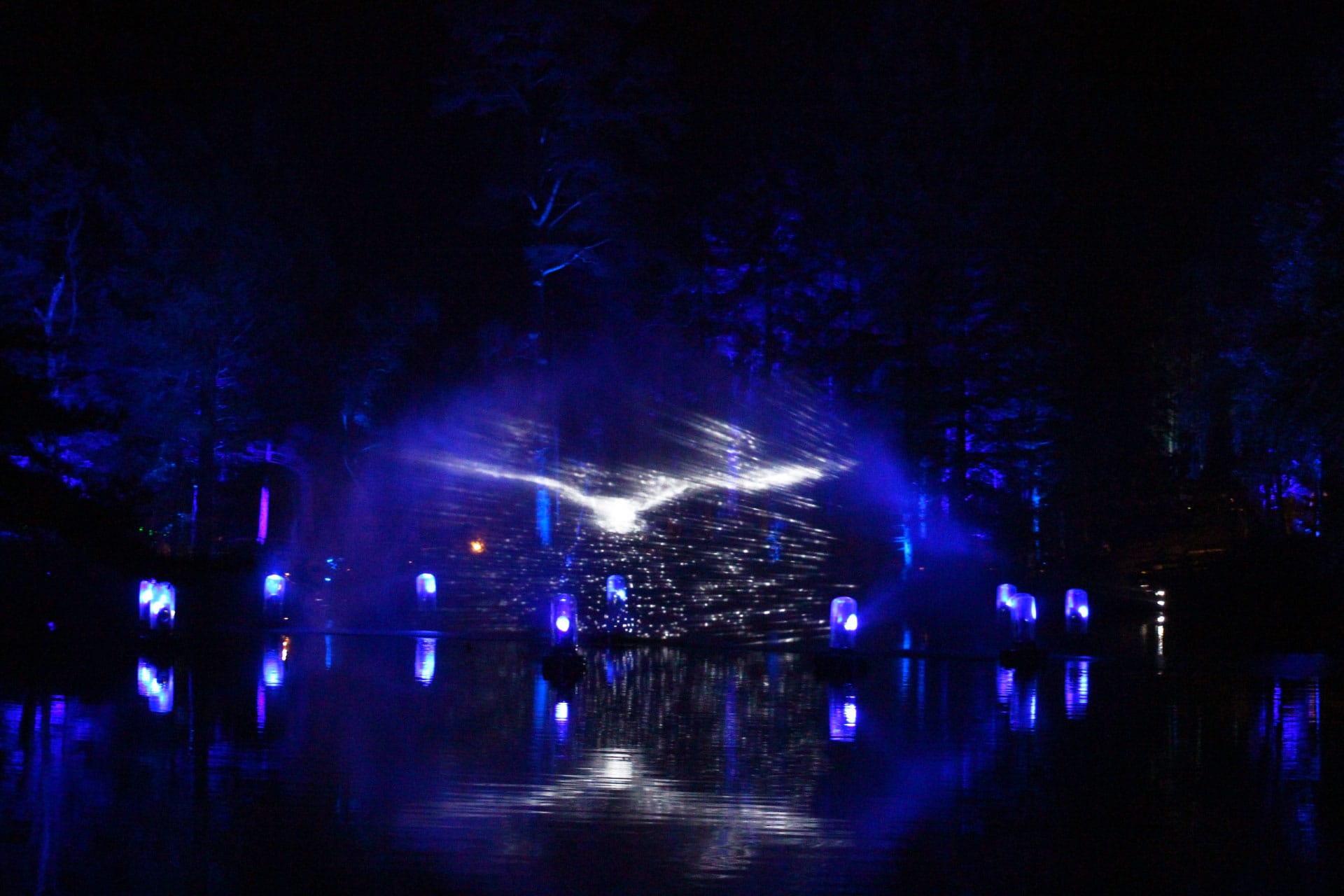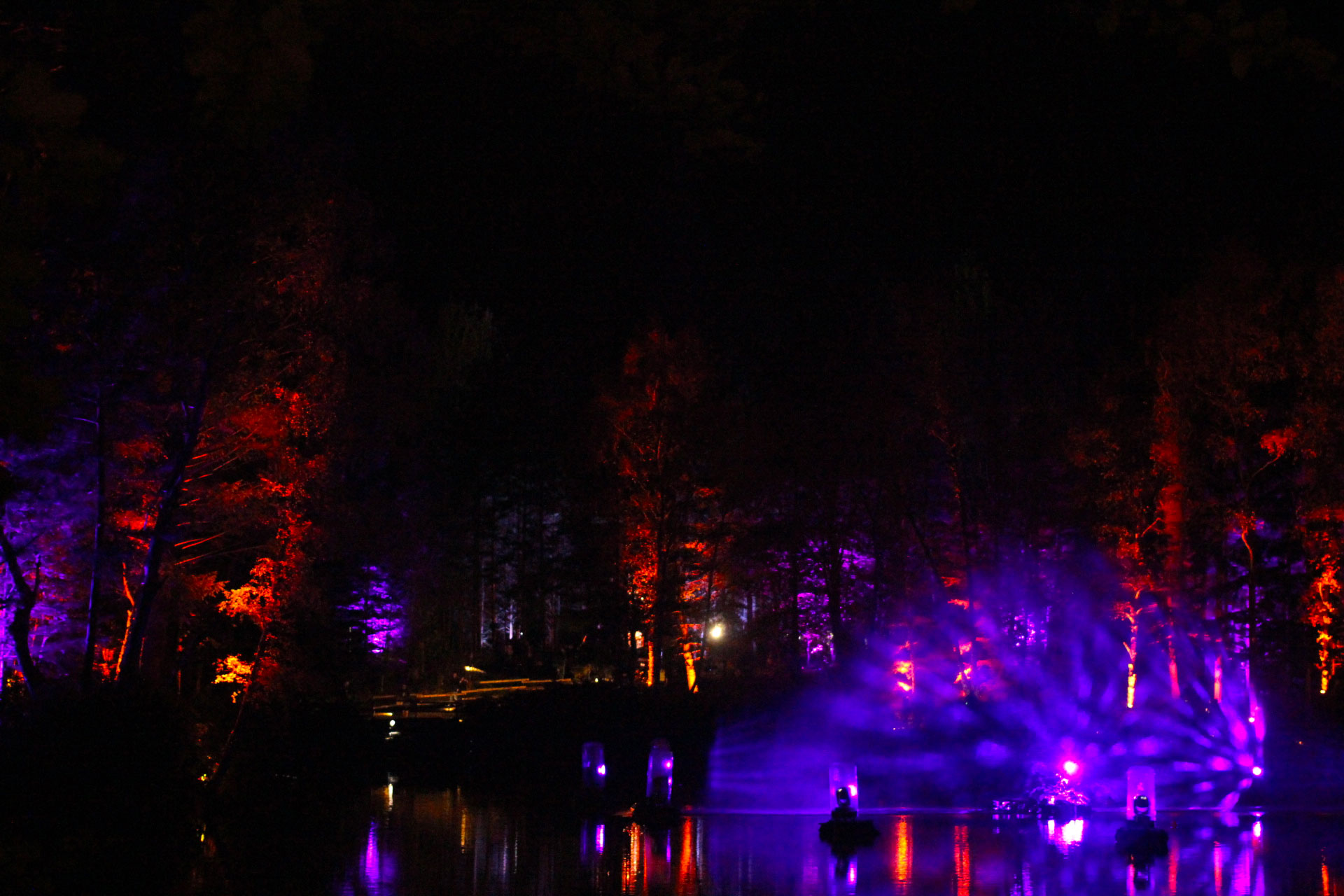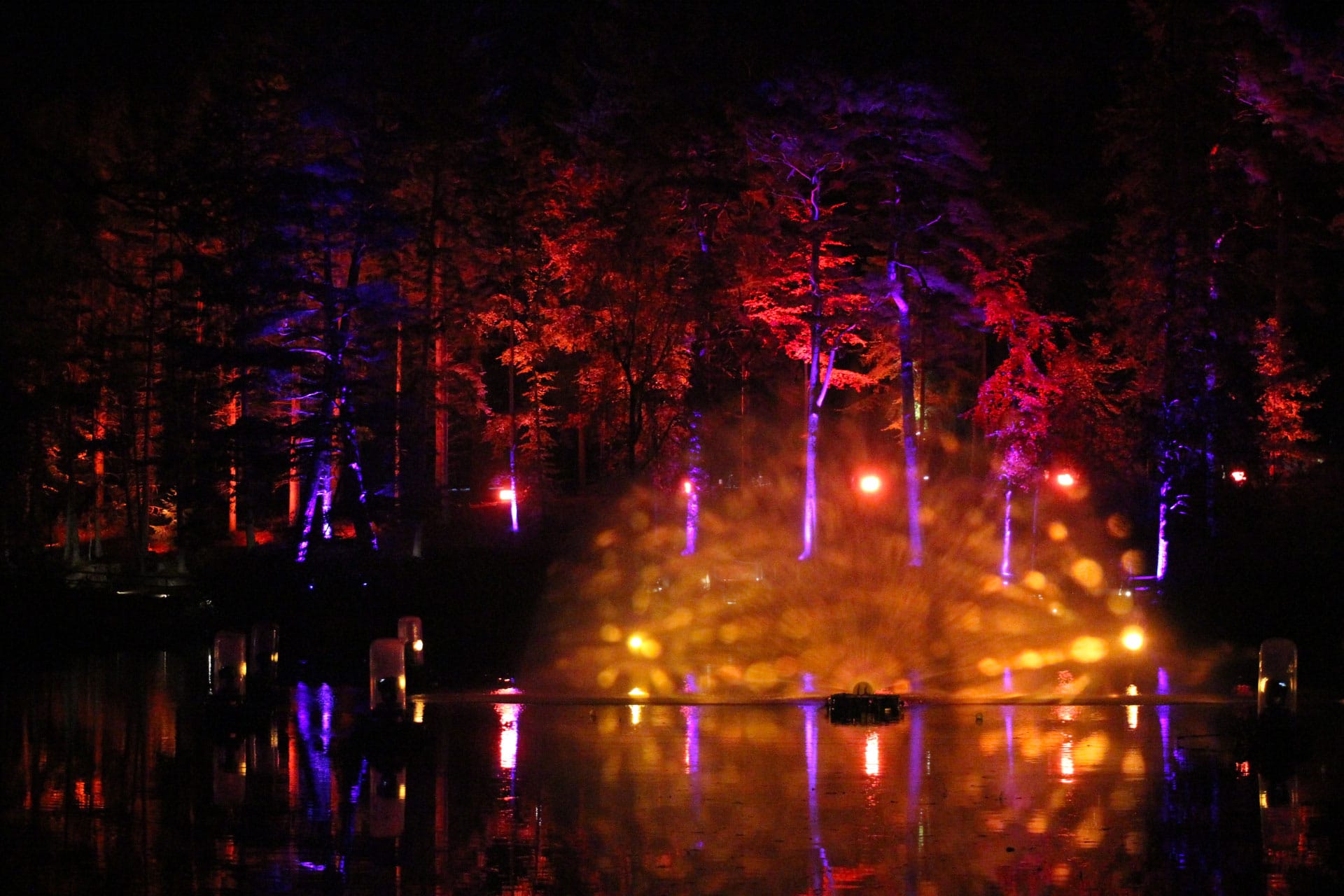 After spending far too much time at the loch we headed to get some food. There were a few vendors in the forest which were actually really good, selling not just your typical burger and chips but some hearty meals too. While I was still pretty stuffed from our huge 3 course dinner at Knockendarroch, Darren opted for some vegetarian Chilli which was so tasty. I'm kinda regretting not leaving some room for mulled wine! Silly me.
The hanging light display had to be another of my favourites, I'd have these lights everywhere in my house if I could! It was really busy at this part but we had a walk around and jumped back in when it was quiet for a couple of photos and it was amazing. It was like something out of a fairytale, so magical and pretty.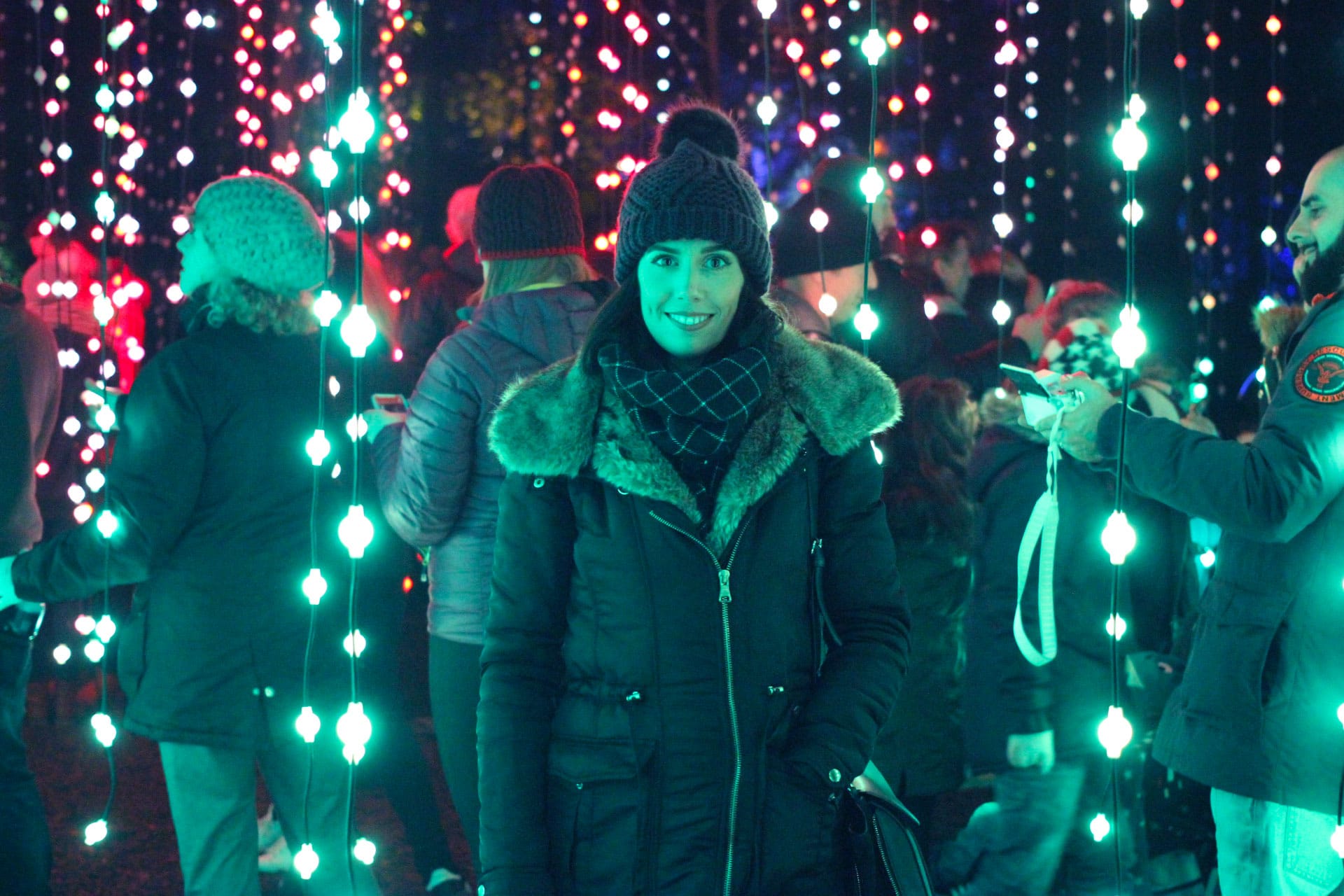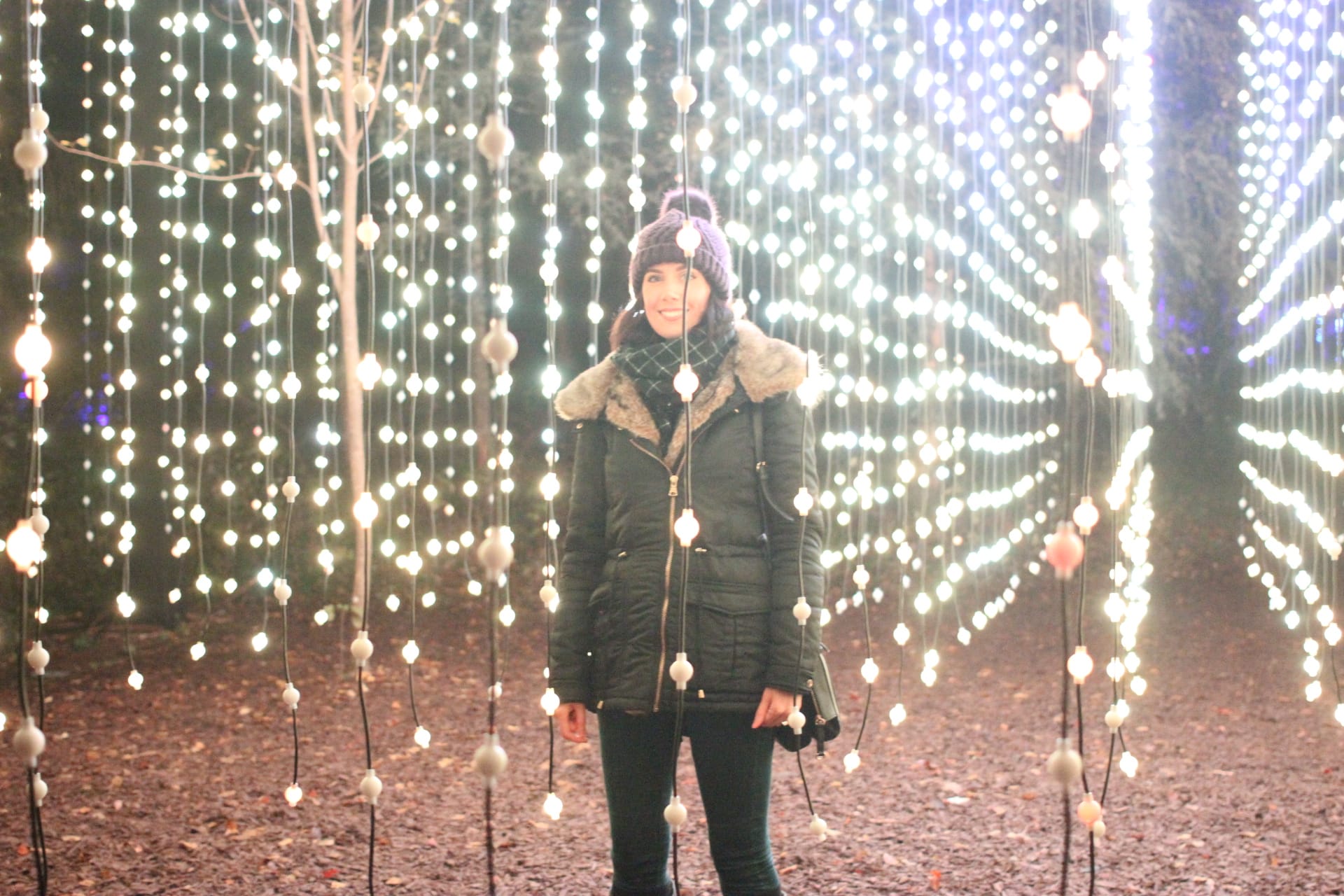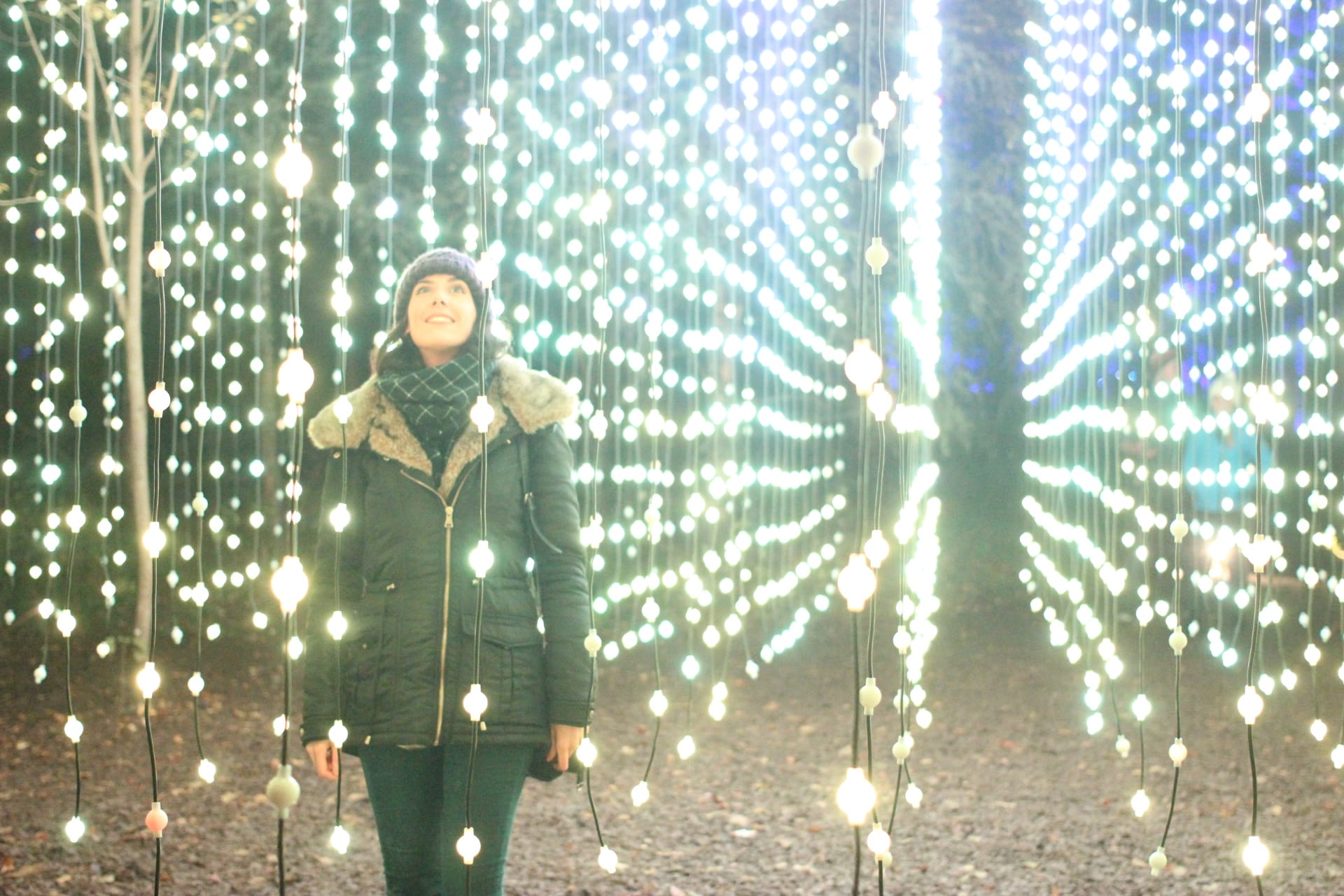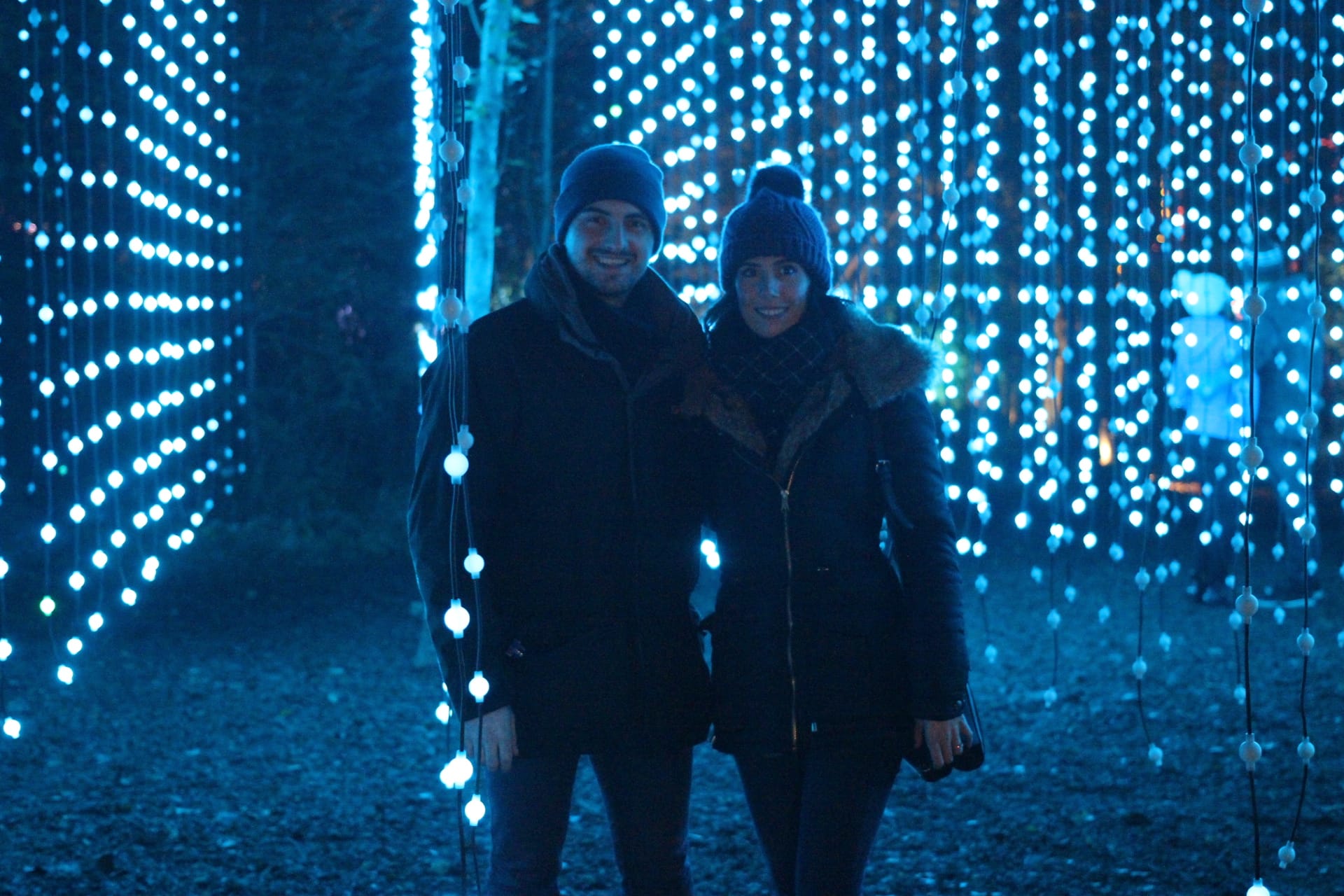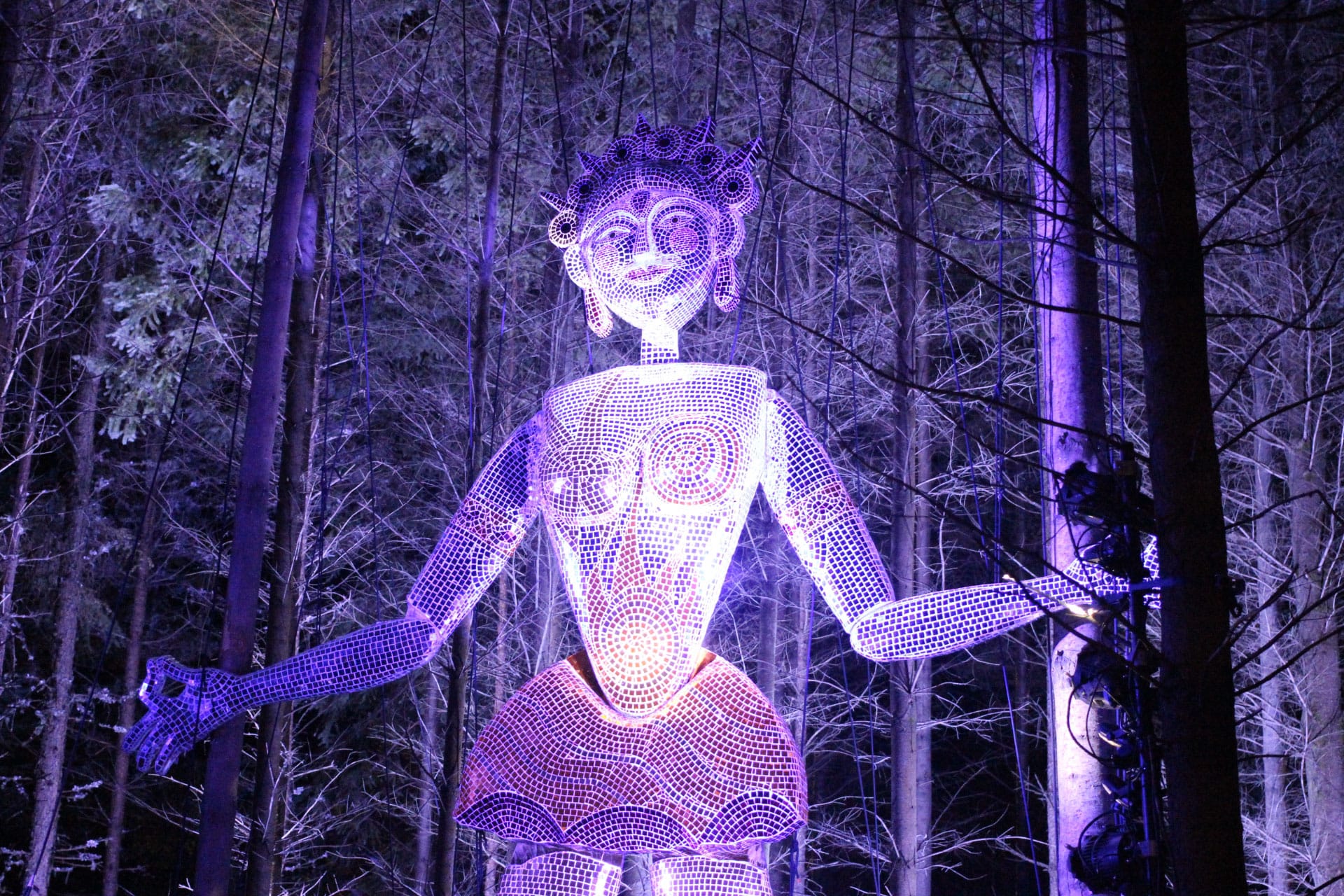 The last stop before heading back to the coach for out pickup at 10.45pm was toasting marshmallows on the open fire. By this point my appetite had come back funnily enough. Yes, I did stick my marshmallows too far into the coal and burnt them a tad but let's ignore that and talk about how good they tasted! Is there anything better than eating toasted marshmallows off a stick when you can't feel your fingers? I don't think so! Check out how red my wee nose is haha!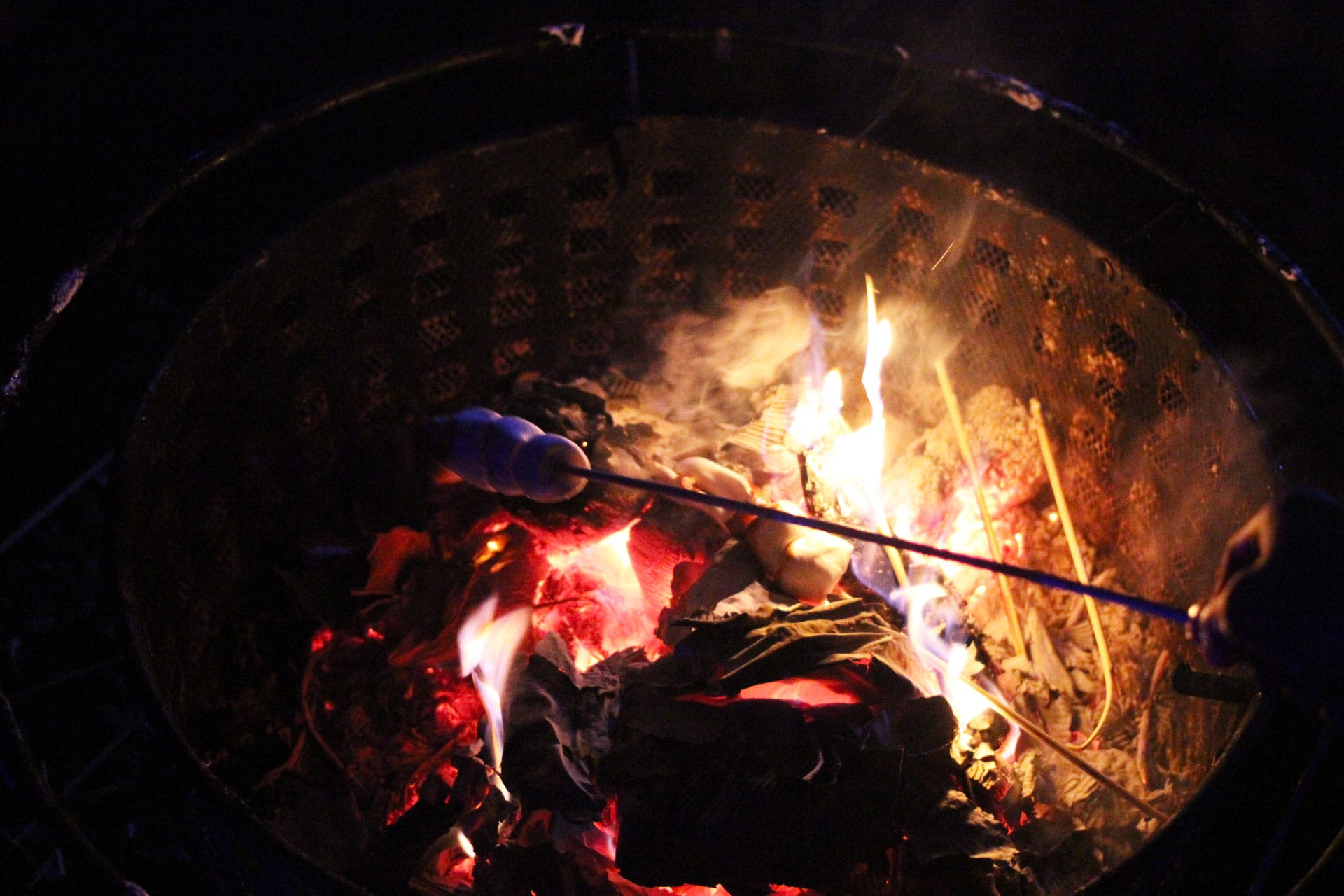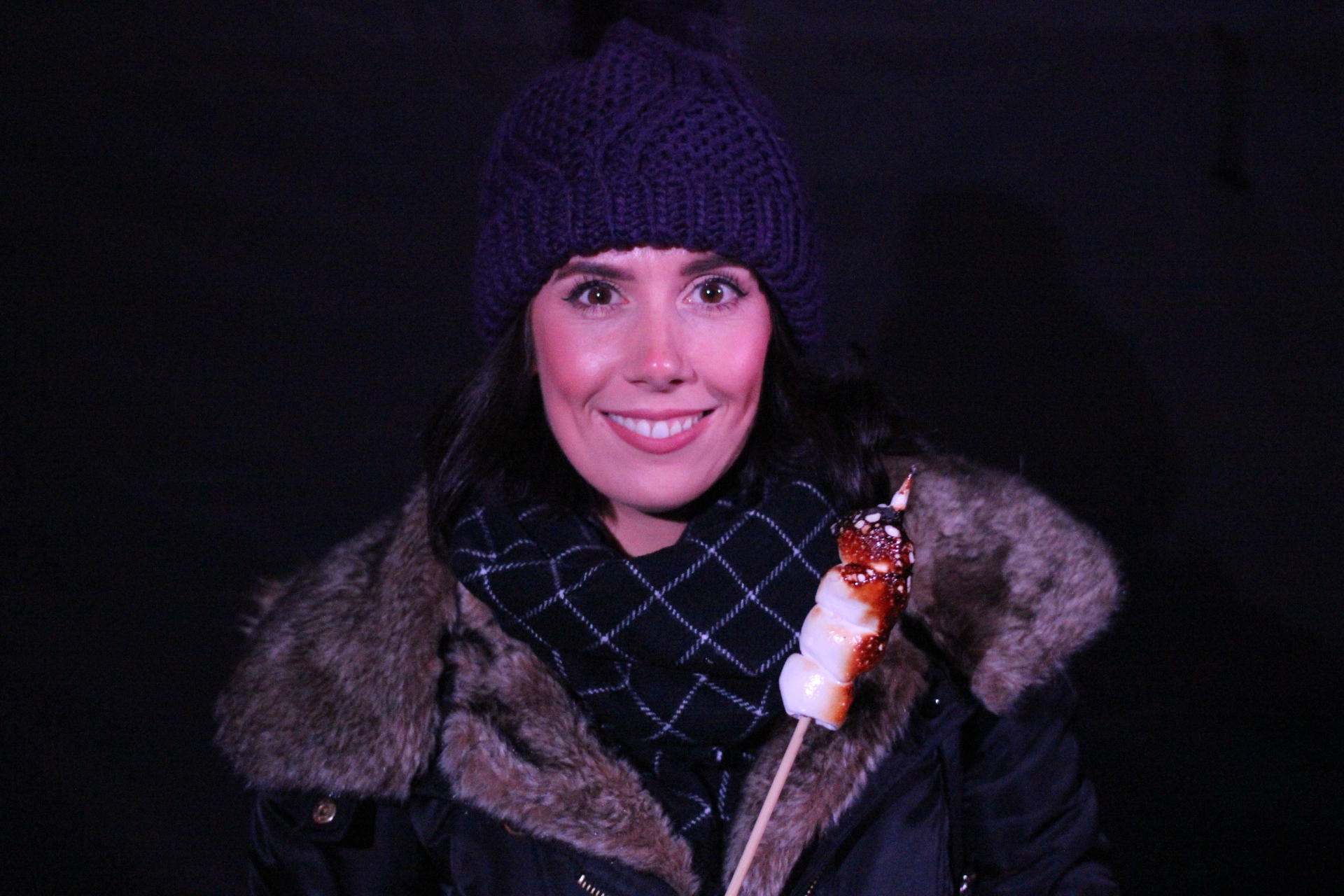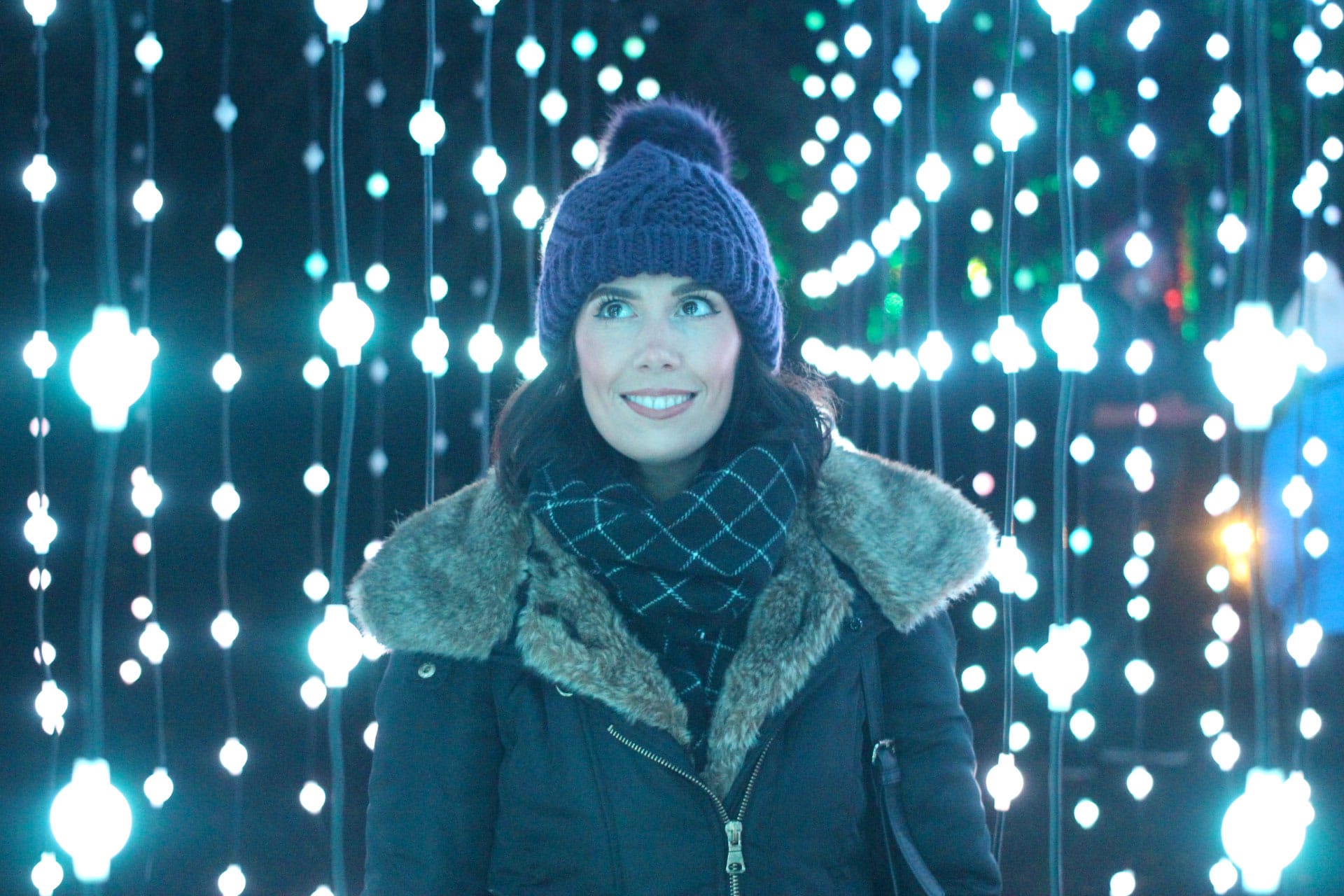 We had such an amazing time at The Enchanted Forest, I already can't wait to do it all over again next year! Unfortunately the event runs throughout October so you can't get tickets now but I'd 100% recommend this next year. Also, if you'd really like to do something like this you should check out The Electric Gardens light show at Glasgow's Botanic Gardens or Electric Glen which is in Rouken Glen. I'm sure both of these run throughout December so you should be able to get tickets for these now or very soon!
If I could give any tips for these events it would be to wrap up warm because it's absolutely freezing, especially the later it gets. As I'd been to the light show at the botanic gardens a couple of times I had already made the silly mistake of wearing inappropriate footwear so this year I was fully prepared! Hats, scarves, gloves and wellies/shoes with a good grip are essential so dig out the wellies if you have some! We were really fortunate with the weather this year and it stayed dry but if you have a good warm jacket with a hood, I'd wear that because it's not the type of place you can walk around with a brolly without taking someone's eye out!
Even although tickets are already sold out for the show I would 100% recommend a wee visit to Pitlochry this A/W if you're looking for a daytrip or weekend getaway. It's such a lovely little Victorian town with the cutest cafes, bars and restaurants – not to forget traditional sweet shops, oh and a Christmas shop that's open all year…yes ALL YEAR people! If you stay in Glasgow it's only a one and a half hour drive so you could easily jump in the car and drive there and back in the one day.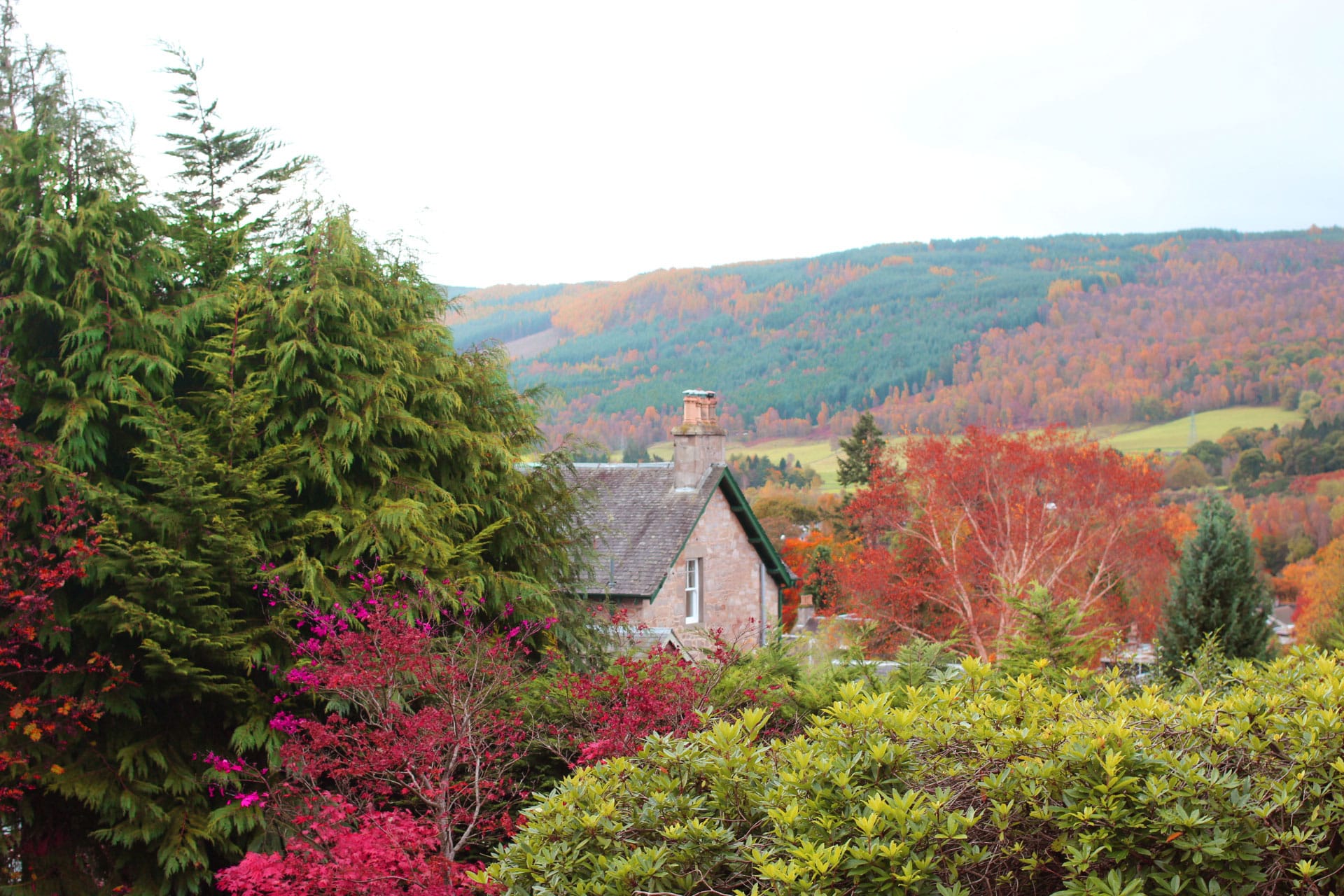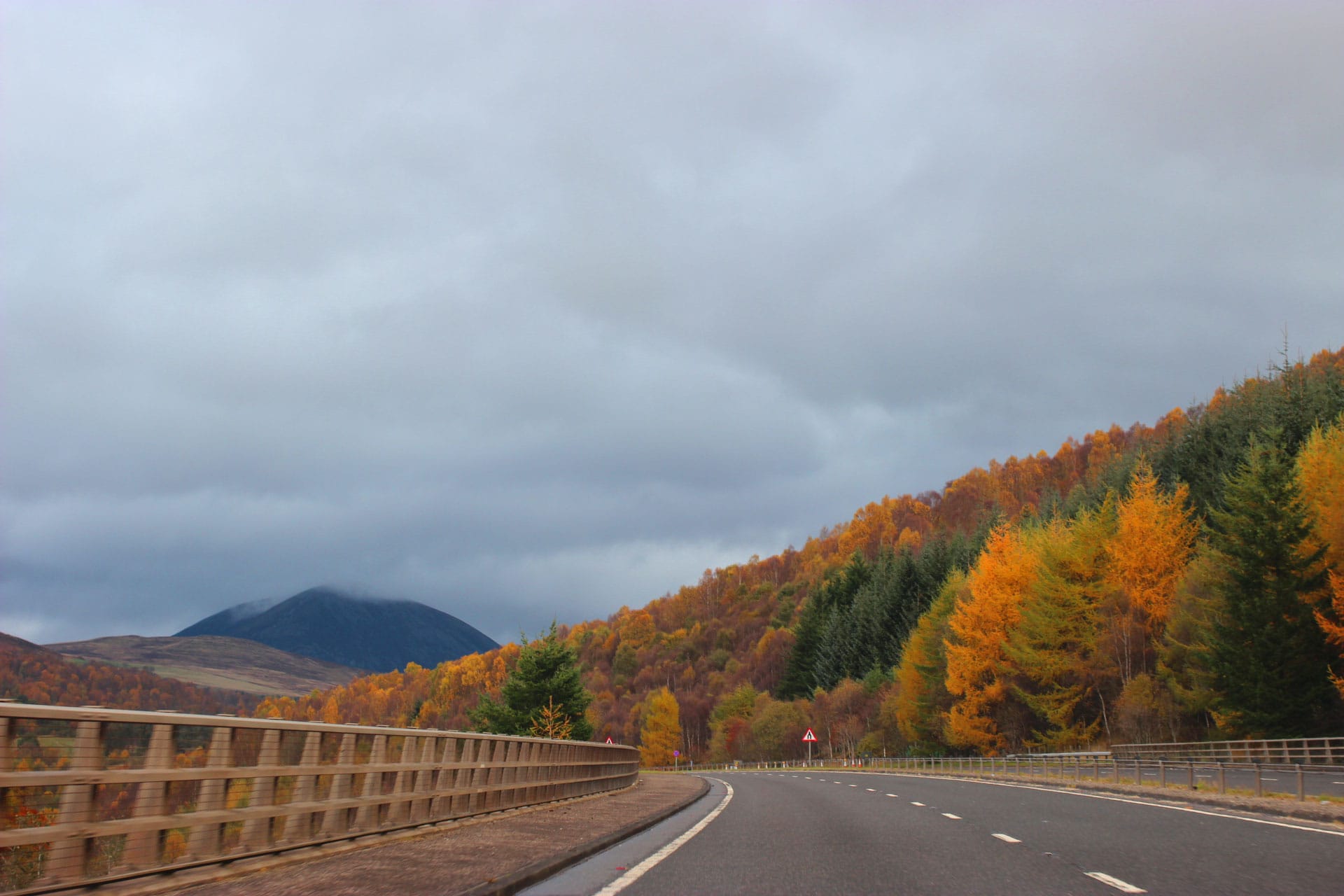 Pitlochry is also really close to House of Bruar – around 15-20 mins drive away, so we stopped by on our way home to pick up some goodies! That's the first time I'd ever been but I loved it! The clothing wasn't really my thing – there was a lot of tweed, tartan and cashmere jumpers but I loved looking around nonetheless. Oh, in fact I did see a beautiful khaki suede coat but Darren quickly dragged me away from that when we noticed the price tag said £350! The homeware, gift and deli area were amazing though. They had already started putting out little bits and pieces for Christmas like advent calendars and gifts so I imagine the closer we get to December the more Christmassy it'll be so perfect for a Christmas shopping day. I'm already planning another visit!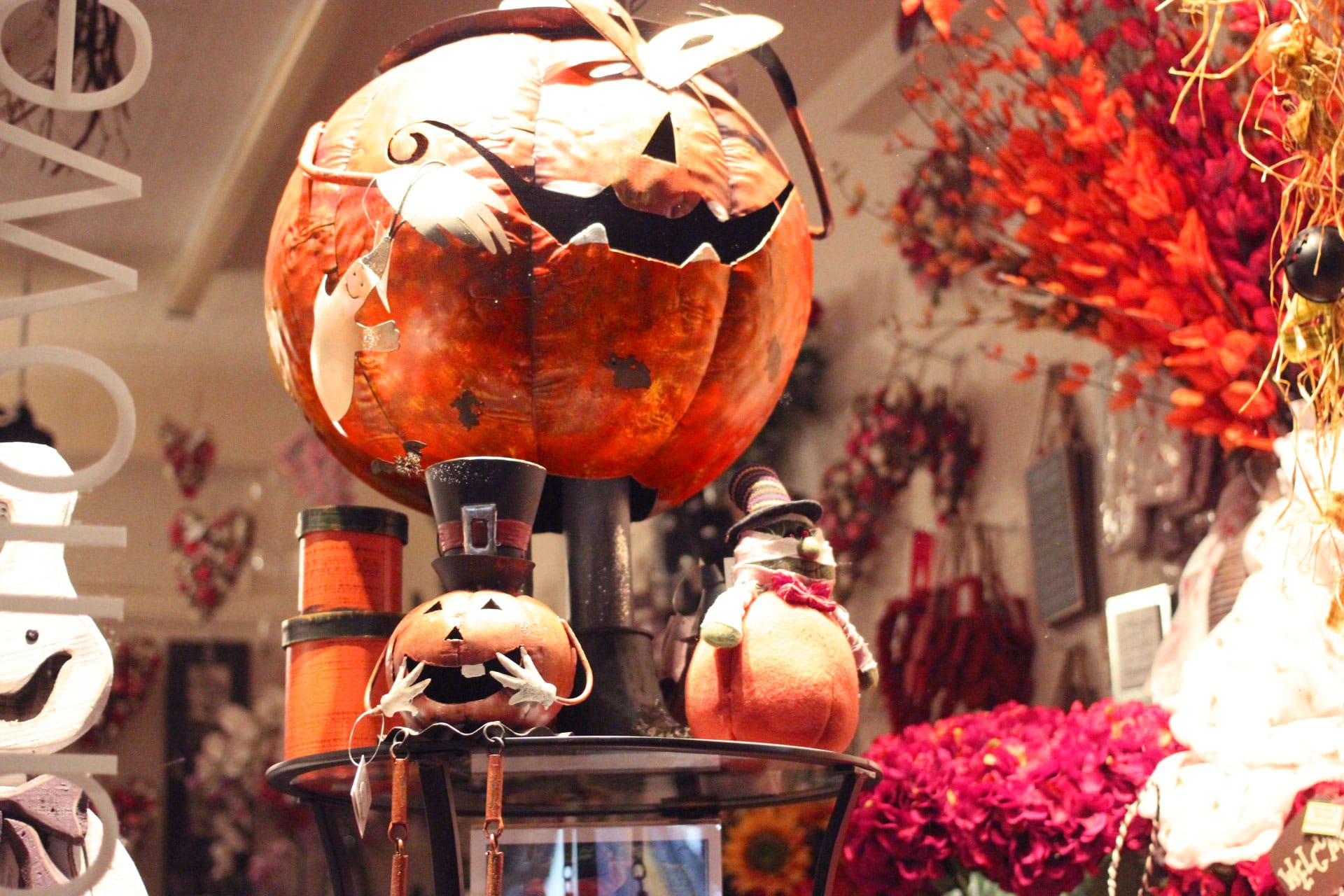 Now that Halloween is out the way I'm going to be on the lookout for more festive things to do in and around Glasgow so let me know if you have any suggestions! I'd also love to go up North again so let me know your favourite places to go at this time of year if you have any!
Lots of love,
Chantelle
This is
not

a sponsored post.