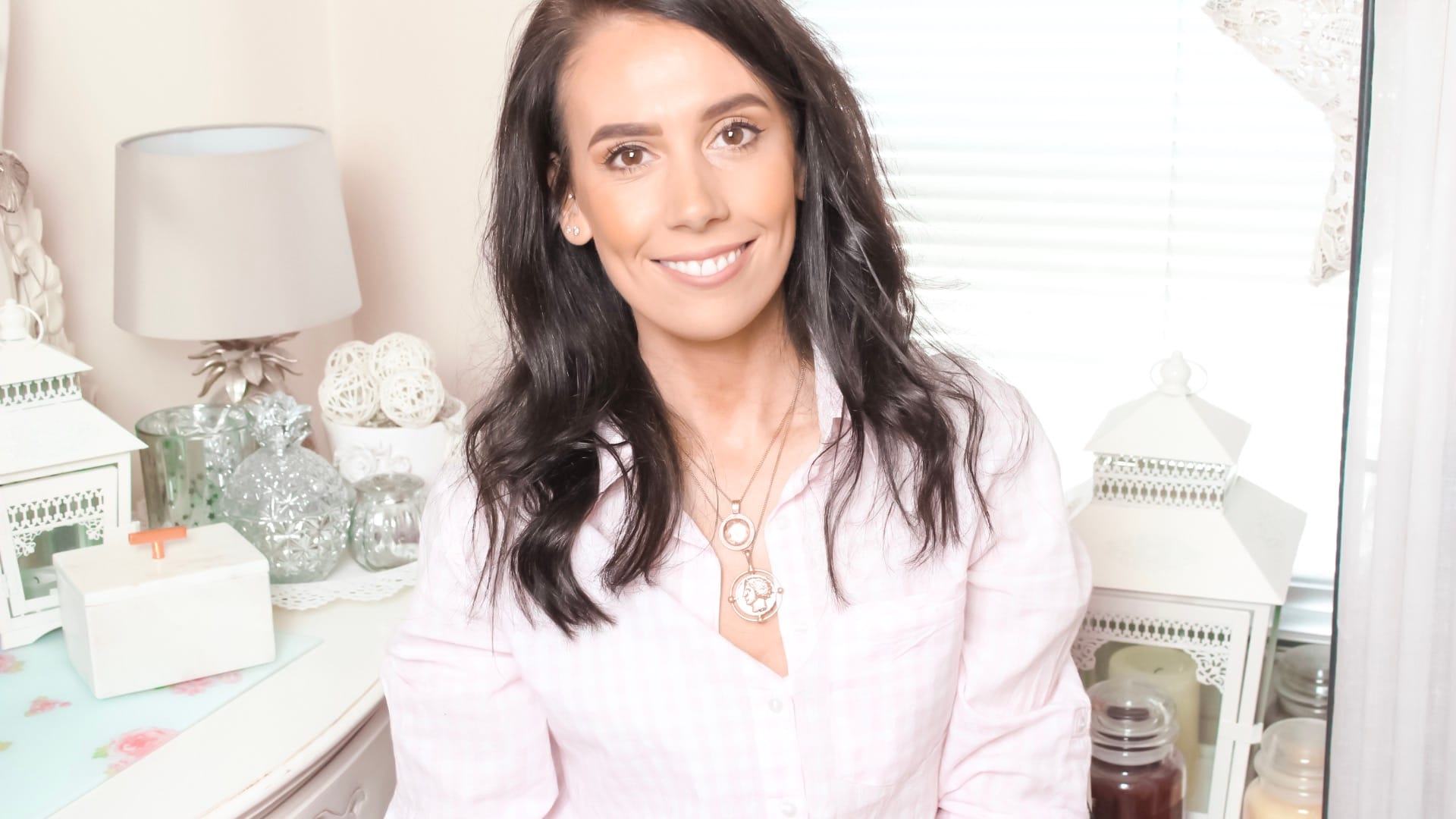 Facial peels used to give me the fear. I still can't shake the thought of good old Samantha rocking up to Carrie's book launch with that black floppy hat and veil! "You look like beef carpaccio" is still the best line ever. If you don't get that reference then we can't be friends (joking, but you really do need to watch SATC). Then when she reveals her poor sunburnt looking face – the terror!!! Shivers up the back of the legs kinda feels! It wasn't until I was invited into Therapie Clinic for a skin consultation that I was informed not all peels are like this. In fact many of them leave you looking like your same old self – maybe just an improved version…wink wink! Who knew eh?! If you follow me on instagram, you'll have seen that I had my final Mango Bright facial treatment a few weeks ago and while it's pretty impossible to show you the results (trust me, I've tried!) I wanted to give you a little update on how the whole process went in case any of you are a bit intrigued by facial peels.
WHAT IS A MANGO BRIGHT PEEL?
So as I was saying, I went in for my consultation at Therapie Clinic in Glasgow and after explaining that I was a newbie to facial peels and the whole concept scared me a bit we decided that one of the more gentle peels would benefit me. In general I don't have very problematic skin. I suffer from a little oiliness in my t-zone, the occasional hormonal breakout, some dehydration, enlarged pores, uneven skin tone and a little dullness. The Dermaquest Mango Bright peel is an exfoliation treatment which is great for lightening the appearance of dark spots and pigmentation and uses acids and mango pulp to create a brightening response on the skin. I'm always on the lookout for products to make my skin look glowy – in my opinion it's one of the best ways to make skin appear more youthful and healthy so the Mango Bright Peel was right up my street.
WHAT'S THE PROCEDURE?
After cleansing the skin, a thin layer of the solution containing the acid and mango pulp is applied to the skin using a special little brush. The practitioner continuously moves the brush around spreading the solution. In addition to helping spread the product I think this also helps distract you from any tingling sensation – which is definitely bearable and nothing major.
I could be wrong in saying this but I think the peel is only left on for around 5 mins or so (the procedure really does fly in!) and afterwards it's wiped off with a hot cloth. After this the skin is doused in a gorgeous hydrating Vitamin C serum – this is probably my favourite part! It just feels so lovely on the skin. On top of this some moisturiser is then applied with SPF.
CAN YOU SEE ANY RESULTS STRAIGHT AWAY?
I know that with some treatments you of course need to wait a little while before seeing any results but with the Mango Bright Peel my skin looks AMAZING straight afterwards! Like seriously good – bright, plumped, so glowy and even toned. So much so that every time I have it done Darren compliments me and says he wants a peel (fyi Darren NEVER notices a good skin day and couldn't care less about skin treatments usually!) That's gotta say something right?
WHAT ARE THE AFTER EFFECTS?
The after effects vary for everyone – slight redness, dryness, maybe a little bit of peeling. For me, all I experienced was some dryness (like a tight feeling of the skin) but nothing that some hyaluronic acid serums can't fix. Another thing I should probably mention is that peels can trigger coldsores for people who suffer from them which I also experienced on one occasion. Again, this could just have been coincidence as many things can trigger coldsores but any sort of trauma to the skin can mean an outbreak so just bear this in mind and perhaps apply some cream pre treatment just in case.
WHAT KIND OF POST-SKINCARE SHOULD YOU USE?
Stay out of the sun as much as you can
Apply a broad spectrum SPF
Don't apply any acids for at least 4 days – depending on your skin
You can apply hyaluronic acid serums though as these will help your skin retain moisture as your skin can feel quite dry after a facial peel
WHAT DIFFERENCE DID I SEE?

Since having the Mango Bright Peels I've seen a huge difference in the overall appearance of my skin. Even after the first treatment I noticed that my makeup sat so much better and overall my skin has just looked a lot brighter, smoother and glowy. It's safe to say I'm hooked to the Mango Bright Peels! The great thing with these too is that they can be tailored to the individual so each time I went back the peel was a made a little stronger since we knew I had reacted well to the previous formulas. Since I've had 3 of these treatments I think I'm going to opt for something different at Therapie Clinic next time I go but that's not to say I won't go back to this one because I really do love it. Even as a little skin treat a few days before special occasions!
If you've been looking into skin peels you should definitely stop by Therapie Clinic. I know I've raved about them before but they really are amazing! You can stop by for a consultation and have a chat before you go ahead with any treatments so I'd definitely recommend them if you're looking for some treatments that are a bit more specialised. They have so many treatments to help with skin concerns such as acne, pigmentation, uneven skin tone and texture to name only a few.
To find out where your nearest clinic is, just click here.
A huge thanks again to Therapie Clinic for always sorting out my skincare woes – you're the best!
Lots of love,
Chantelle x
This is not a sponsored post, however the treatments were received free of charge.
All thoughts, opinions and creative direction are my own.