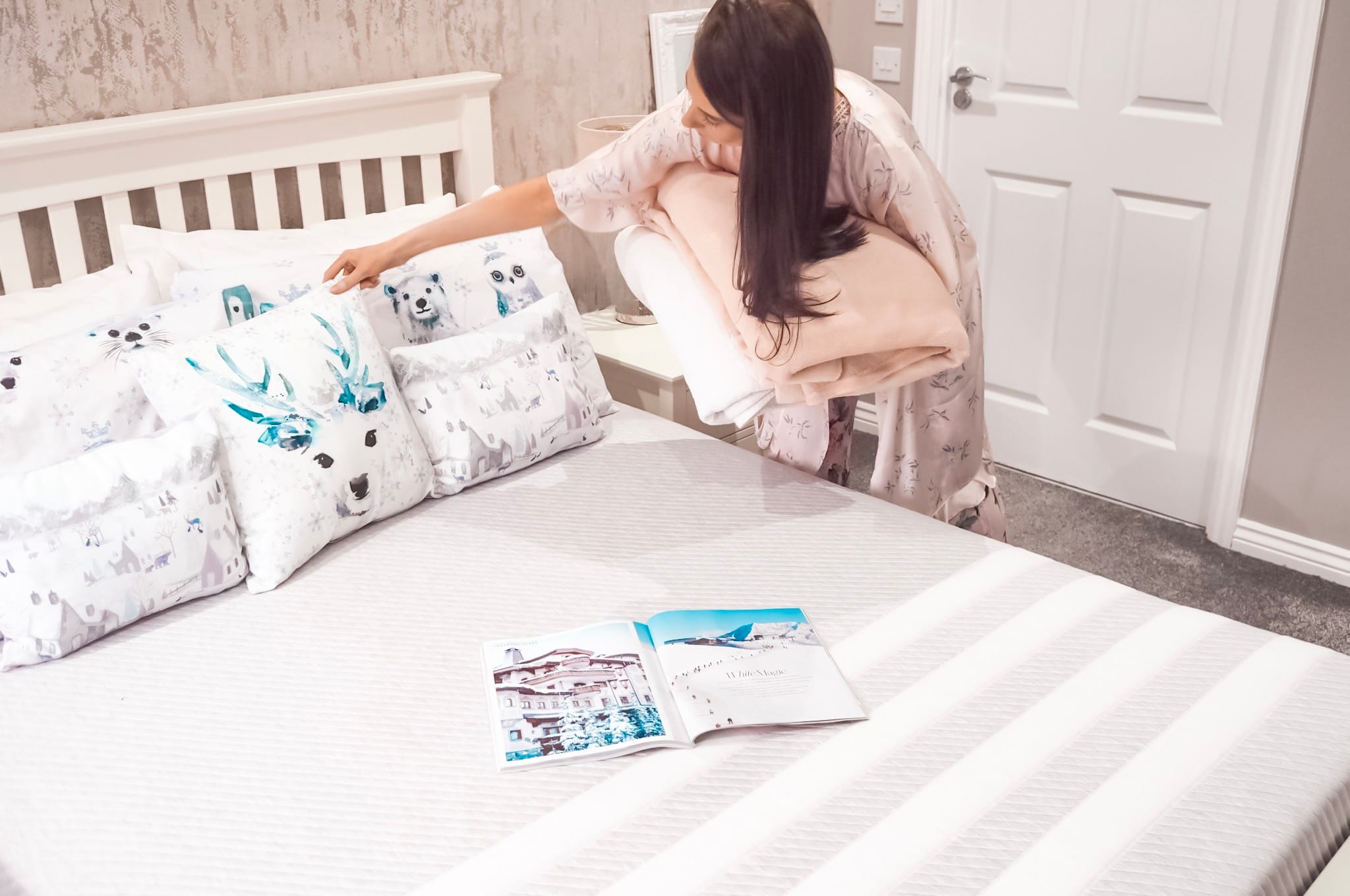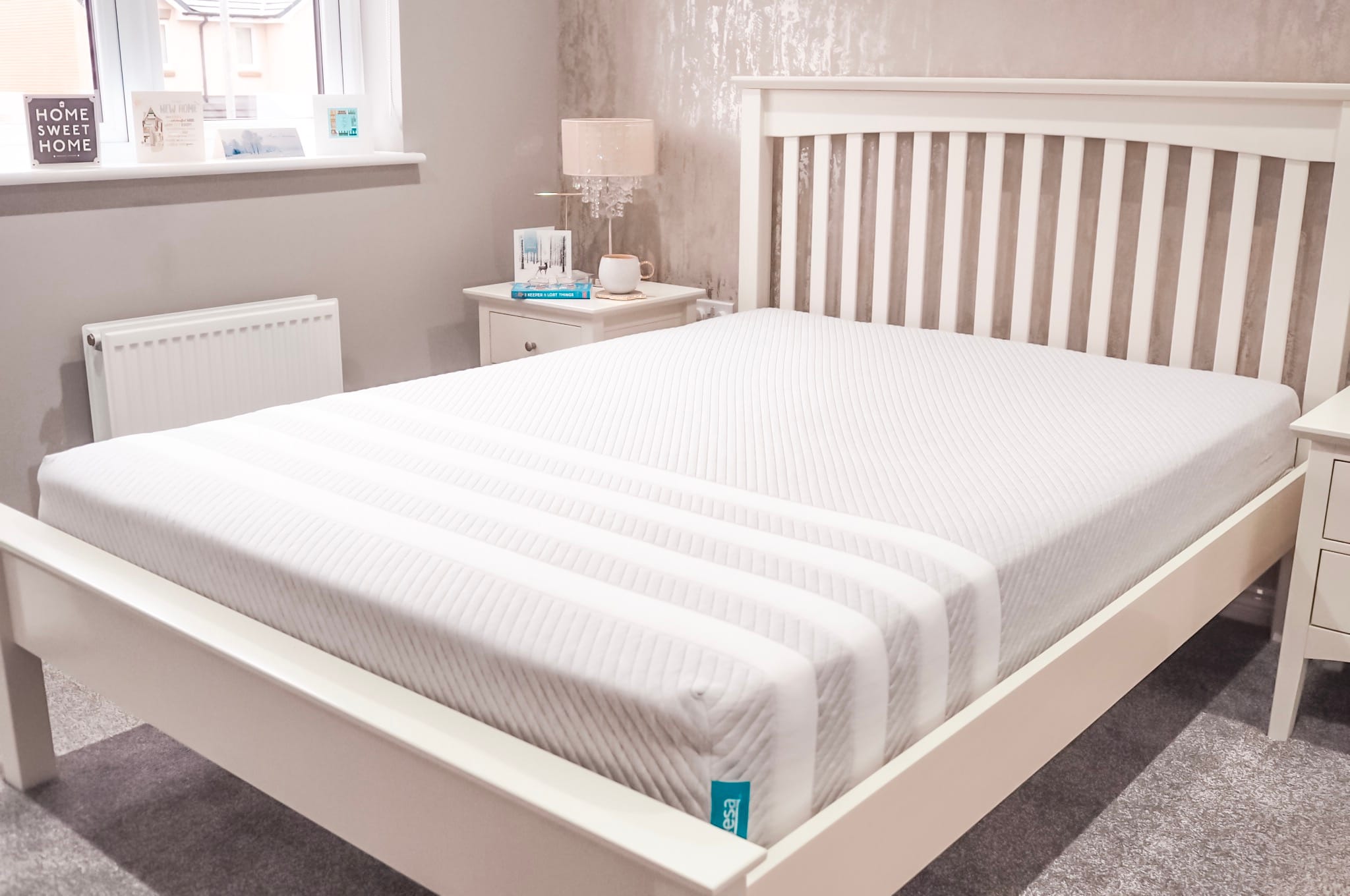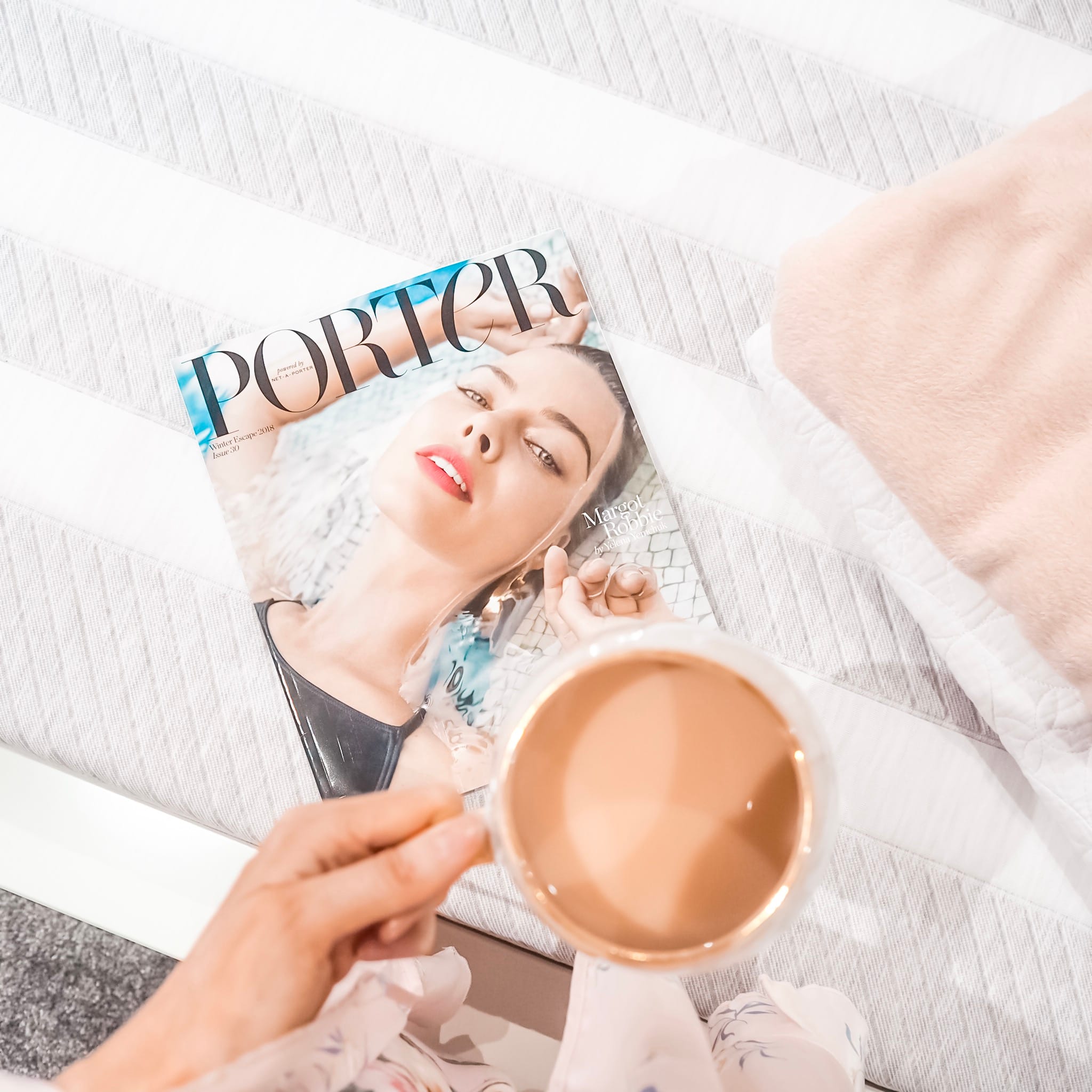 I moved home!! If you follow me on instagram you'll probably already know this (sorry for all of the moving spam!) It's been a very exciting time for us albeit a bit chaotic if I'm being honest but hey, they do say moving is one of the most stressful things you can do in your life don't they? Let me tell you…they were right! However, I'm glad to report that all of the heavy lifting has thankfully now been done and it's time to relax. Annnnnd breath.
This post is in collaboration with Leesa.
Life updates aside I'm here to tell you about something rather wonderful that's came into my life and just in the nick of time for the big move…my brand new Leesa Mattress. Out with the old and in with the new, and a huge hooray for that! Darren and I have been needing a new mattress for the longest time. To be honest with you we really should have renewed it a couple of years ago but it's obviously a big investment and there really are so many mattresses to choose from. With all that in mind I'm here to give you the low down on my lovely new Leesa in case any of you have been considering a replacement.
"Designed for all sleepers…"
WHAT MAKES THE LEESA MATTRESS DIFFERENT?
If you didn't already know the Leesa mattress is a premium foam mattress. It comes vacuum packed in an easily transportable box and expands into a beautiful luxurious mattress before your very eyes. Amazing right? Whether you're a back, stomach or side sleeper the Leesa adapts to how you sleep. It's designed to not only cradle and support your body but to also avoid the "sinking feeling" and overheating found in other foam mattresses.
Let's get technical…
The design of the Leesa was developed to produce the best premium foam mattress, expertly crafted to give you an extraordinary sleep at an outstanding value. Each mattress is manufactured in the UK and is made up of 3 layers:
Cooling Avena Foam

– the 5cm Avena® foam top layer provides airflow for a cooler night's sleep and enough bounce for freedom of movement.
Pressure Relieving Memory Foam – the 5cm memory foam layer delivers the body contouring and pressure relief you've come to expect from memory foam.

Dense Core Support

– the 15cm base foam layer adds strength, durability and structure to support sleepers of all sizes, without feeling too firm.
That's enough of the technical info, now onto the good stuff and how it performs…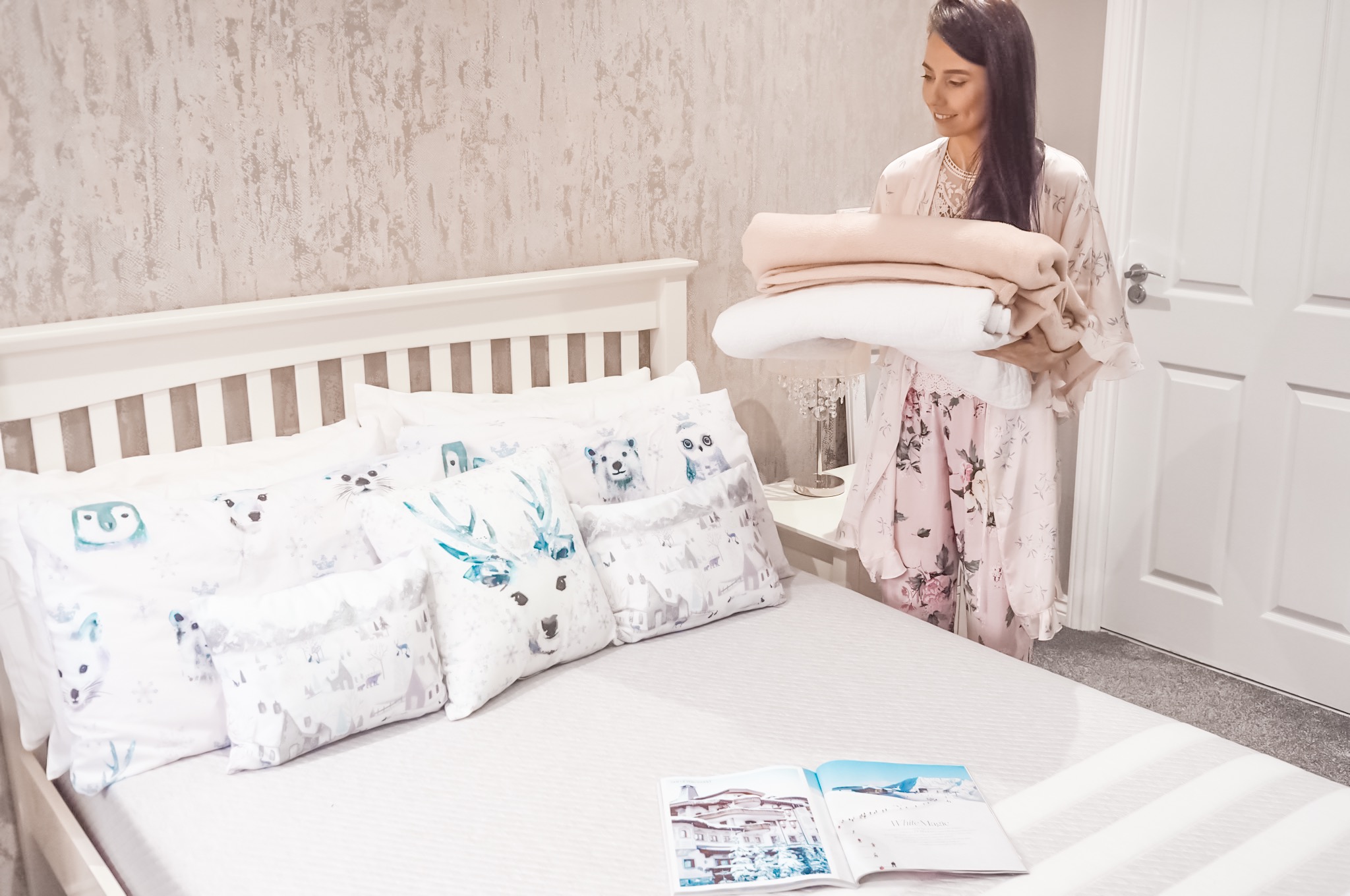 HOW HAVE WE BEEN FINDING IT?
So to give you a little background info, the mattress we had before was just a standard double spring mattress that I'd brought with me from my mum's home when Darren and I moved in together…many years ago I should add. To be honest I had never bothered much with the mattress. I always just seen it as a 'place to sleep' (bad I know!!) It definitely wasn't the type of mattress that you lay on and thought "ahhhhhh, now this is comfy". Darren hated our old mattress with a passion. The springs were forever digging him in the sides and he'd constantly be tossing and turning and trying to get comfy before nodding off at night. I was pretty much the same actually…I just didn't moan about it as much haha! A year or so ago we decided enough was enough so invested in a mattress topper. Oh my goodness the difference! Of course we could still feel the springs but it was definitely an improvement. It cost a pretty penny let me tell you but the most disappointing thing? It was only a short term fix and soon became flat as a pancake!
Fast forward to present day and our new Leesa…oh my what a difference! It takes a bit of getting used to because firstly when we sit on it, we can't feel any springs (hoooraaaaay!) and secondly we aren't used to comfort like this. It's difficult to describe but when you sit/lay on it, it moulds to your body and feels soft without you feeling like you're sinking into it. It's wonderful! Since getting it, Darren and I have been having the best sleeps. I know this because when I get up in the morning I don't hit snooze 10 times on my alarm (seriously this used to be a thing) and I actually feel like I've had a good uninterrupted sleep. As for Darren, he's been singing it's praises from the rooftops! Another thing I've noticed is its ability to temperature control. I used to wake up quite often during the night feeling roasting hot (even with the heating off) and now I sleep like a baby right through – I'm positive the mattress has something to do with this.
THE DESIGN
Since we've touched on the technical and the actual performance of the Leesa, I feel like I need to mention the design. Isn't it beaut?! I almost don't want to put a mattress protector on top – but y'know I will because breakfast in bed and 'clumsy' don't go well together! It's so chic though. I love the stripes and the white/grey colour scheme – it fit's in pretty nicely with my new bedroom too don't you think?
SOMETHING ELSE YOU MIGHT NOT HAVE KNOWN ABOUT LEESA
Leesa are so confident that you will fall in love with their mattress, just like we have, that they offer a 100 night risk-free trial whereby if you aren't 100% satisfied you will be given a full refund and your mattress will be donated to charity! Fantastic huh? I would also like to mention that for every 10 mattresses sold, Leesa donated 1 mattress to charity which I happen to think is pretty awesome.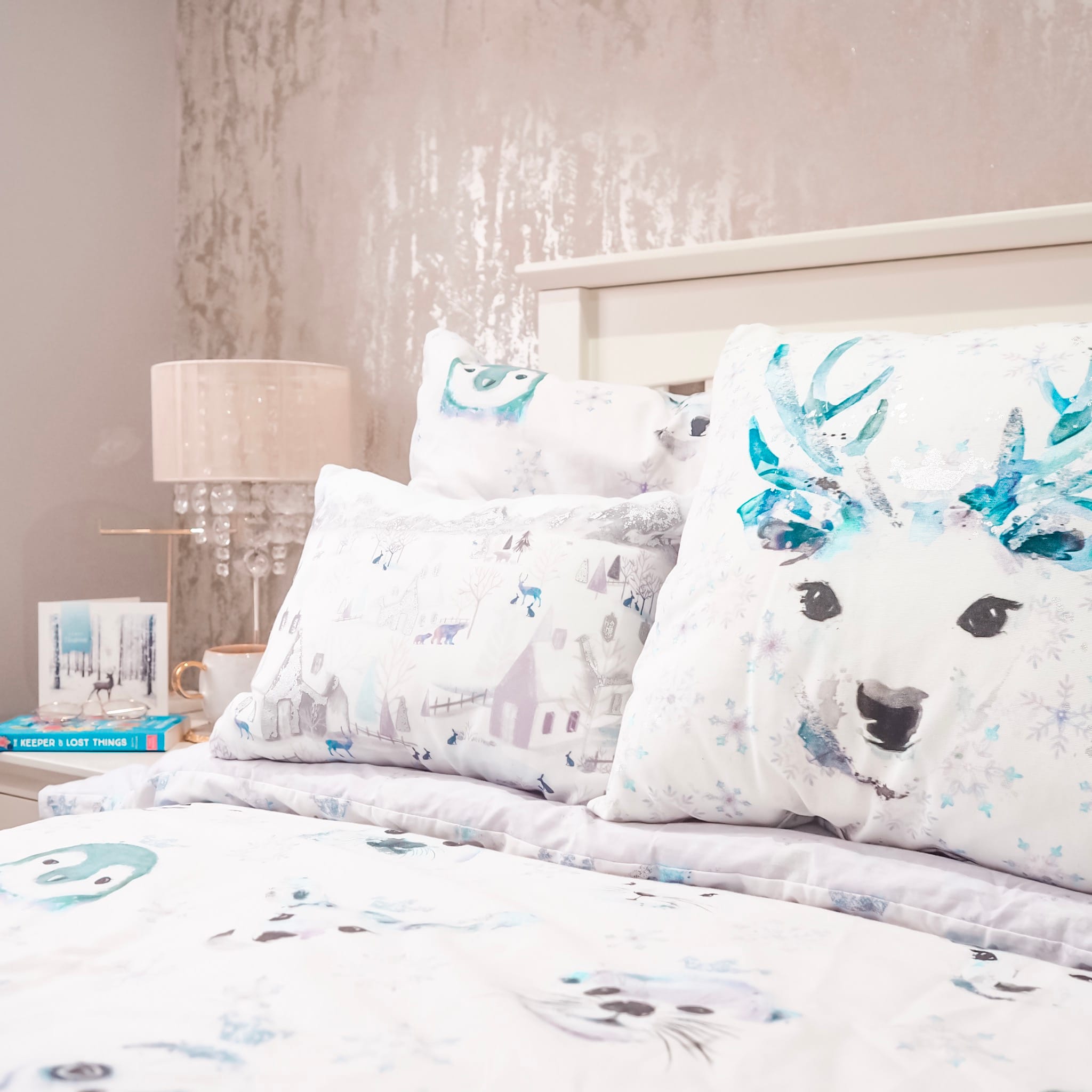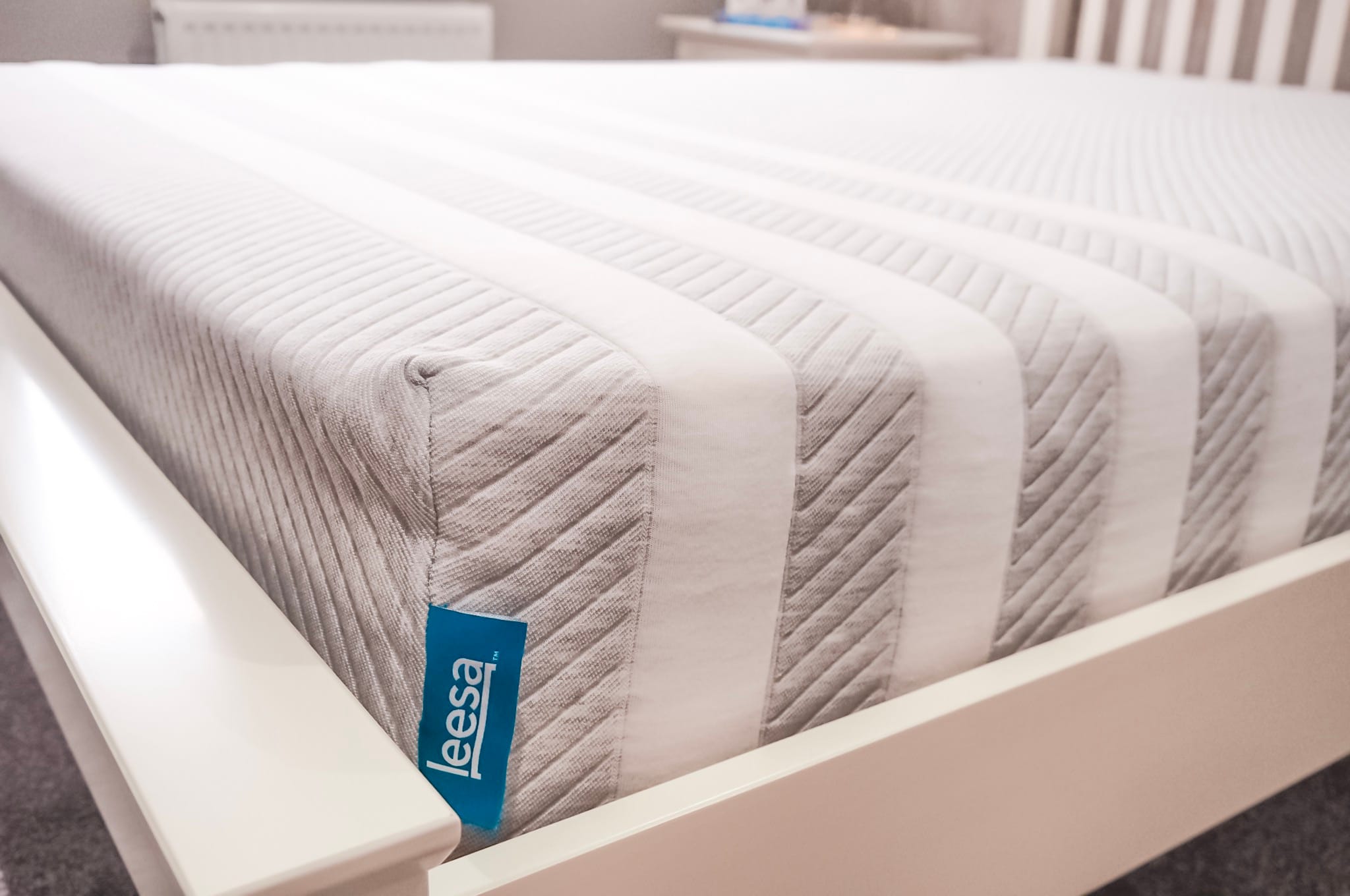 SO WHAT'S IN IT FOR YOU?
So other than a great fantastic nights sleep Leesa have also so very kindly given me a special discount code especially for you guys which gives you £100 off one of their mattresses if you're in the market for a new one! All you have to do is enter my code at the checkout page "THEGIRLINTARTANSCARF" when ordering online here.
A huge thank you to Leesa for this gorgeous mattress…our new bedroom is now complete and I couldn't be happier. Stay tuned for more 'homey' posts coming your way. We're still settling in but loving every moment of decorating and putting a stamp on our new home. A huge thanks for all of the lovely well wishes so far too, you guys are the best!!
P.S. Merry Christmas Eve-Eve! I hope you have the most amazing Christmas when it arrives…right now I'm sat in bed, mince pie in hand with the milkiest cuppa you can imagine (pure bliss) – ho ho ho!
Lots of love,
Chantelle xx
This post is in collaboration with Leesa who kindly gifted me a mattress for review.
All thoughts, opinions and creative direction are my own.
Affiliate links may be used.