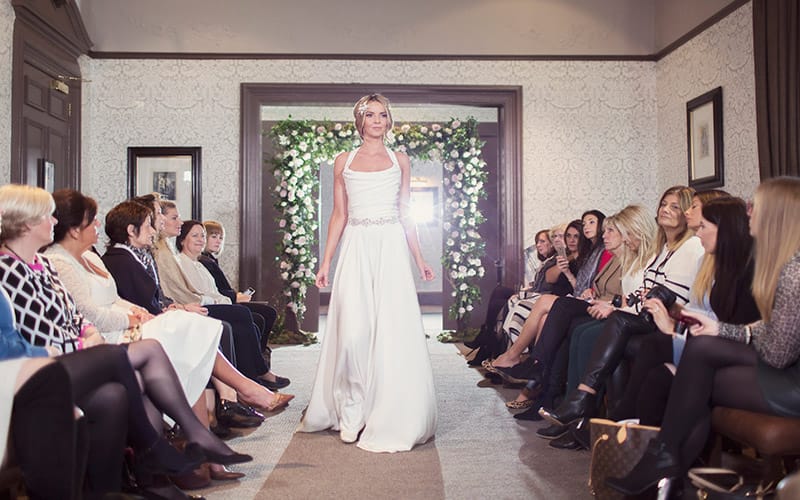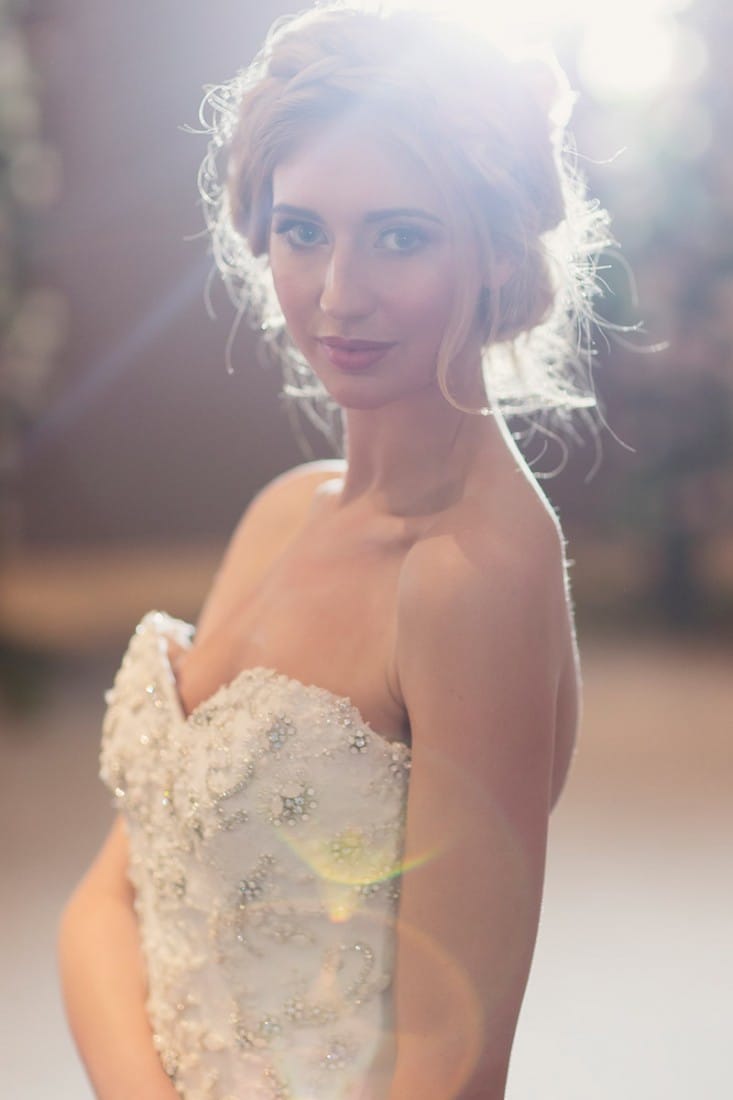 (photos by Craig & Eva Sanders via Opus Atelier website)
A couple of weeks ago, myself and Linsay were invited along to One Devonshire Gardens for the Opus Atelier Bridal runway show. Now that I'm engaged, I don't feel guilty for gazing at pretty bridal dresses in wedding shop windows (come on ladies, surely I'm not the only one!) so to say I was excited to be invited along is an understatement!
Opus Atelier is the new sister salon to the very well established Opus Couture. Nestled in the beautiful village of West Kilbride, the boutique offers a range of designer bridal gowns and is Scotland's leading supplier of designer wedding dresses. Myself and the other guests were lucky enough to meet the owner, Sharon who has worked in the bridal industry for an astounding 30 years.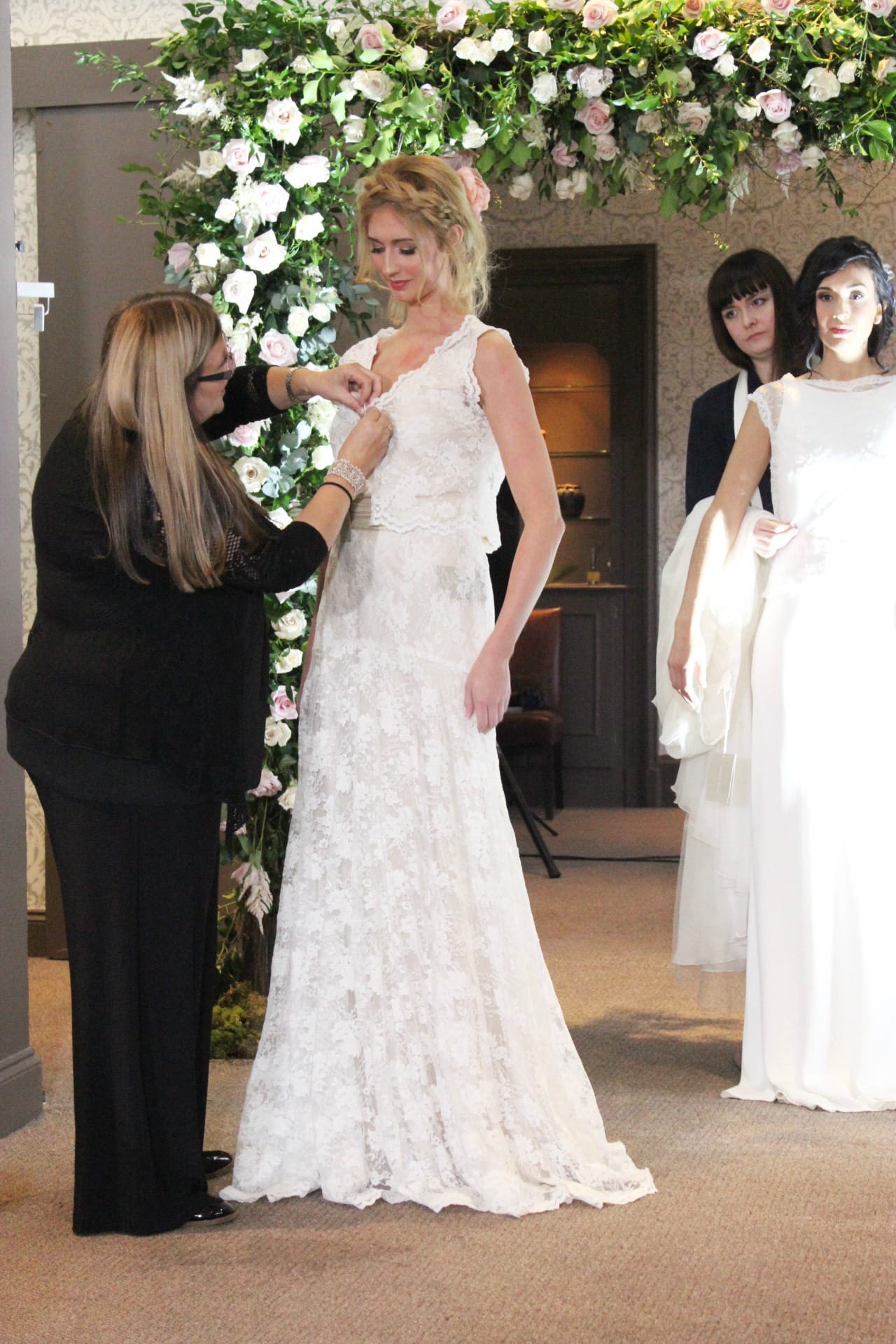 Sharon talked us through some of the styling processes she goes through to suit the needs of different brides and told us about some of the designer brands stocked at Opus Atelier including Badgley Mishka, Berta, Charlie Brear, Enzoani and Halfpenny London. It was so refreshing to hear how hands on Sharon is in the whole styling process and she certainly knows her stuff.
It was quite funny and interesting to see how much the bridal industry has changed throughout the years. Gone are the days when a bride would choose her wedding dress and that was that – now it's all about customisation, discussing 'what' the bride is actually looking for, what suits her and customising the dress to suit. Some of the gowns actually come in different parts, so you'll have a plain slip dress then can overlay with a beaded or fringe skirt, add a belt and/or top, add some little cap sleeves if you aren't keen on your arms…the options are endless. I truly was mesmerised at how easily the dresses were transformed and customised!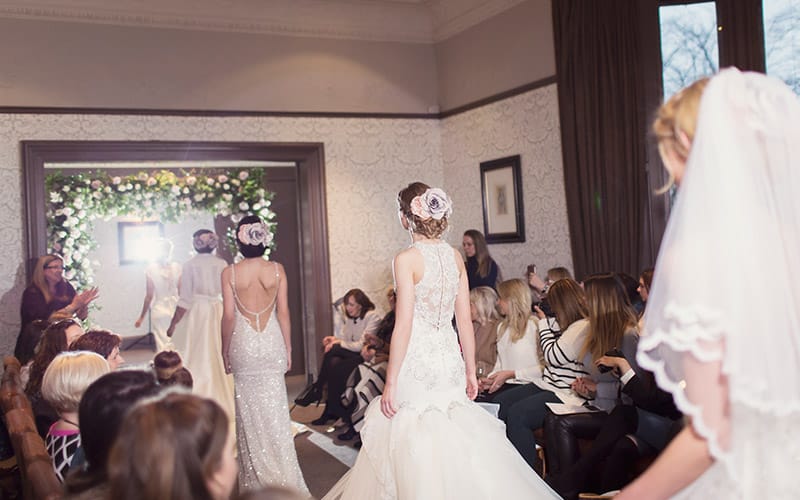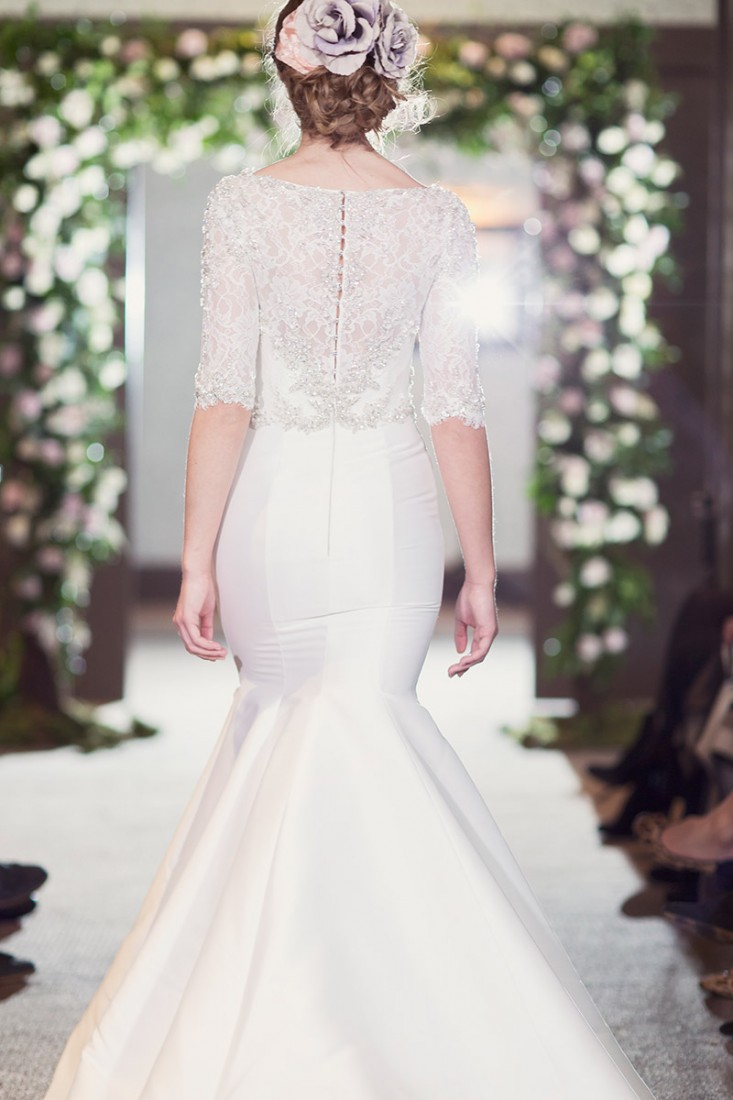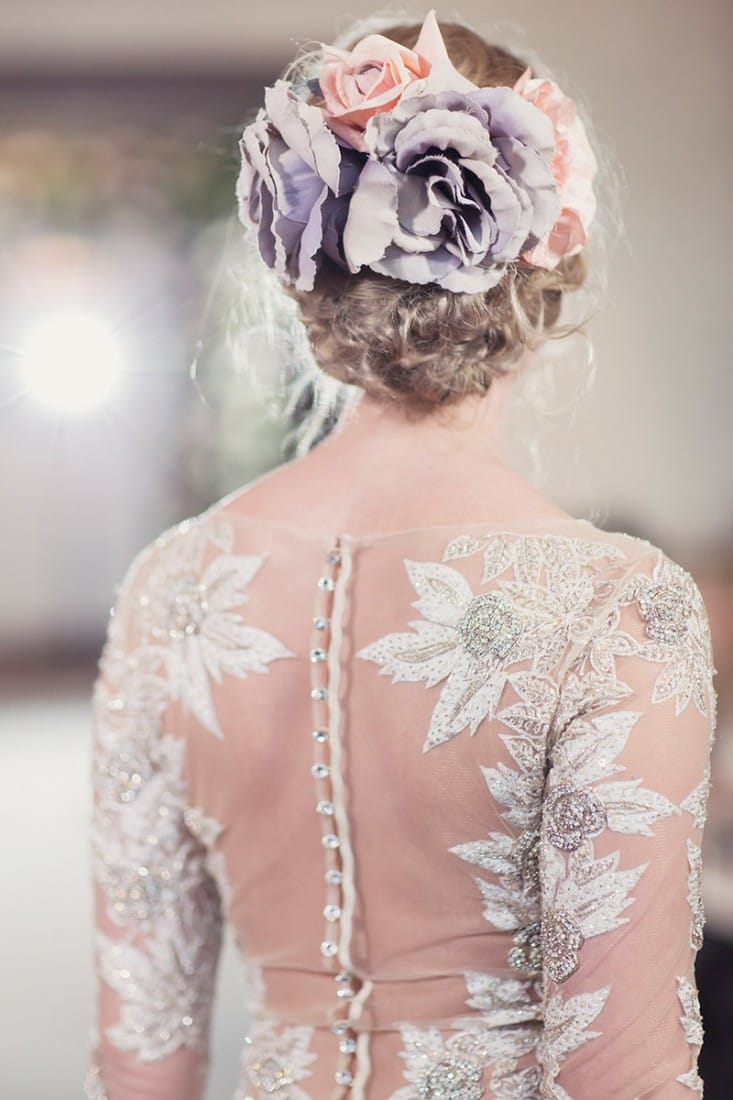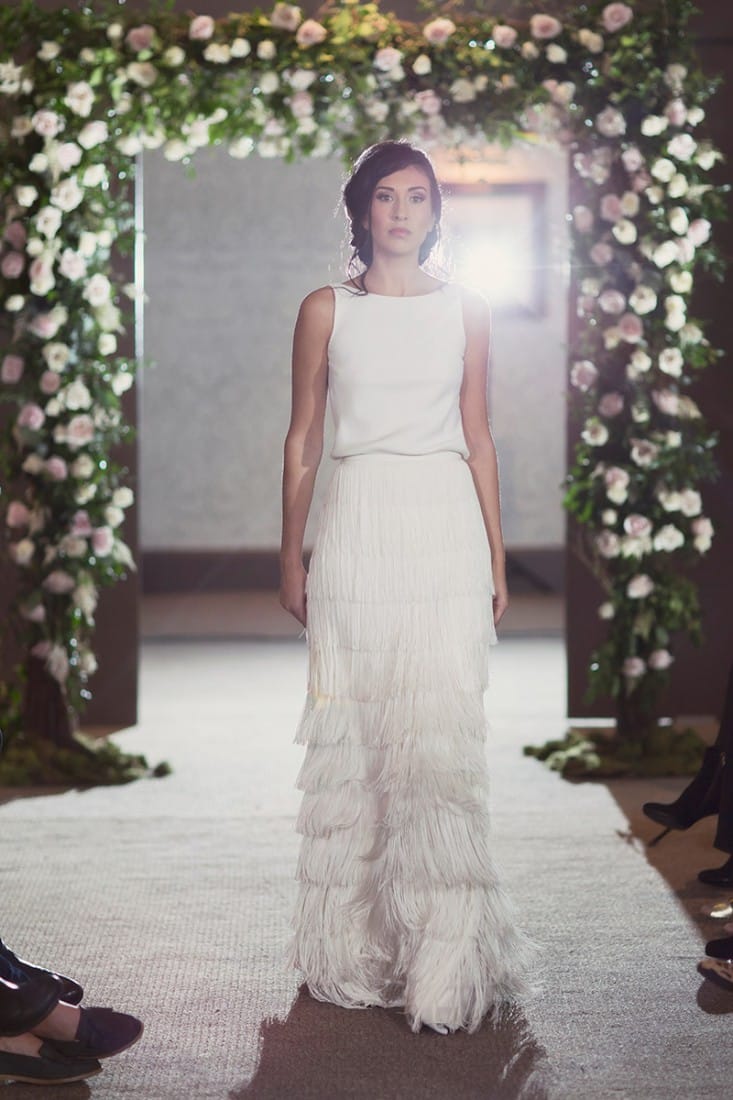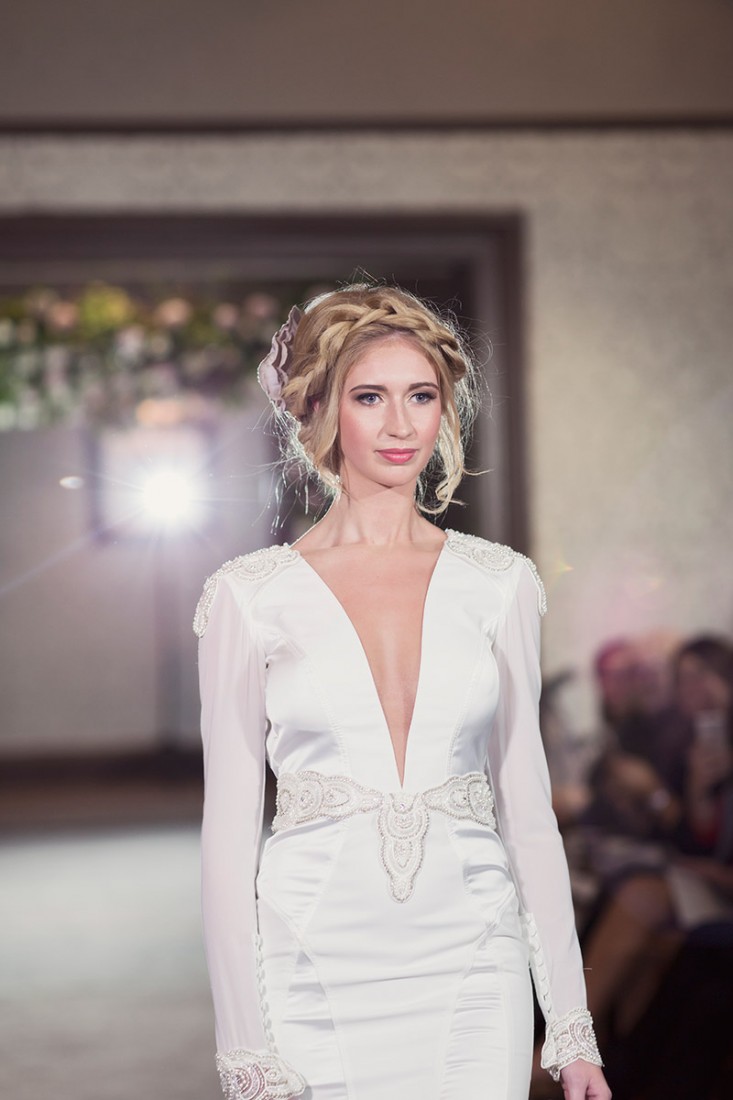 (photos by Craig & Eva Sanders via Opus Atelier website)
My favourites from the show were definitely the Berta gowns – particularly the one below…how pretty! Linsay actually spotted one of the Berta gowns as being the one Nieve King wore on her wedding day so of course I immediately went to instagram to do some stalking! It's nothing like the style shown below but it's equally as beautiful.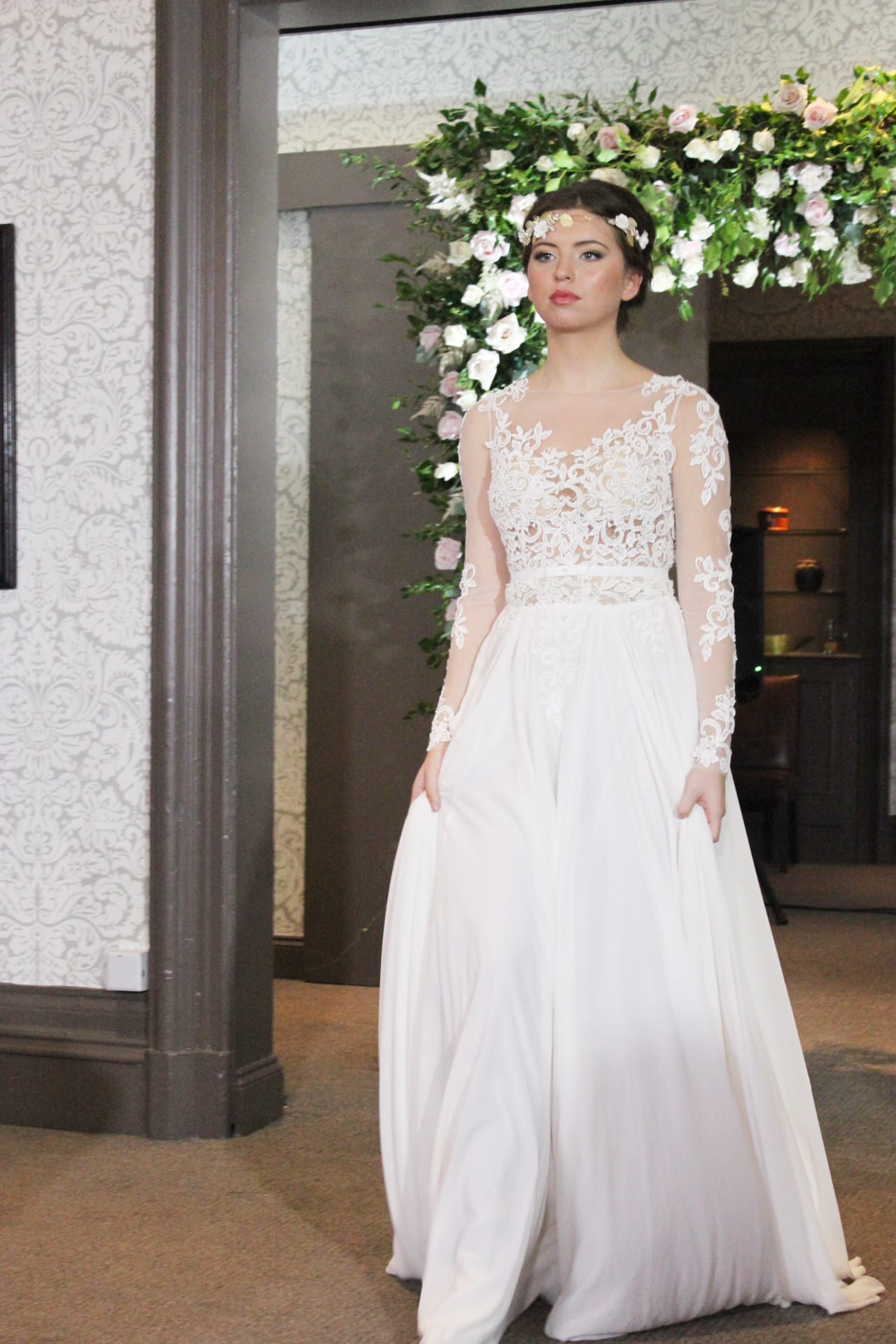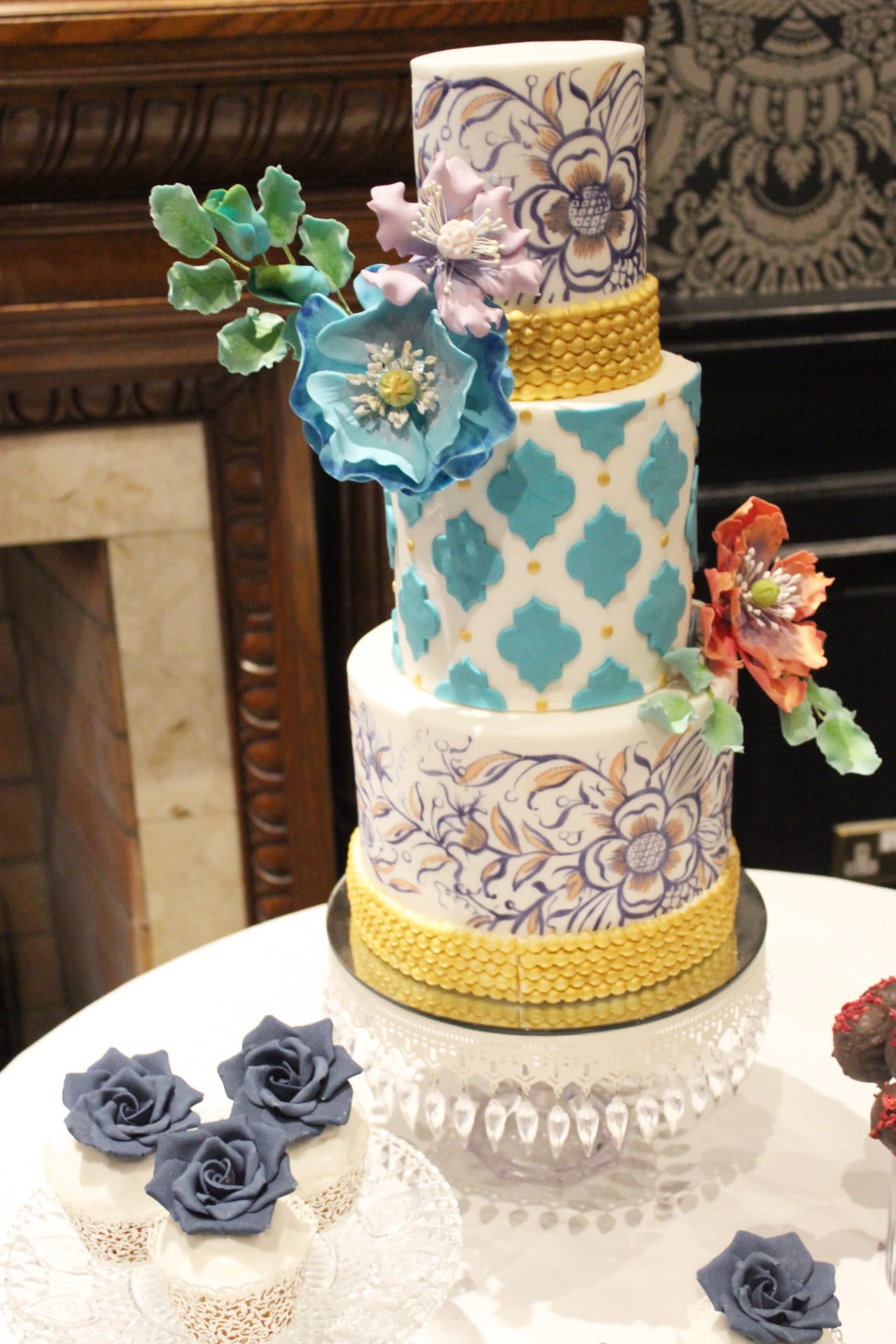 I must say, I had the loveliest time with Linsay at this event. From the venue, to the absolutely stunning dresses on show, to the hair, makeup and accessories – everything was absolutely beautiful and it's given me so many ideas for my big day. I'll most certainly be giving Opus Atelier a visit when the time comes. I also need to give a mention to the cake shown above…I mean, it's too pretty to eat!!!
For more information and to book a visit, please check out Opus Atelier here.
P.s. Apologies for the picture heavy post…I honestly could have uploaded another hundred photos, hopefully you appreciate them as much as I do!
Lots of love,
Chantelle xx
This is not a sponsored post.