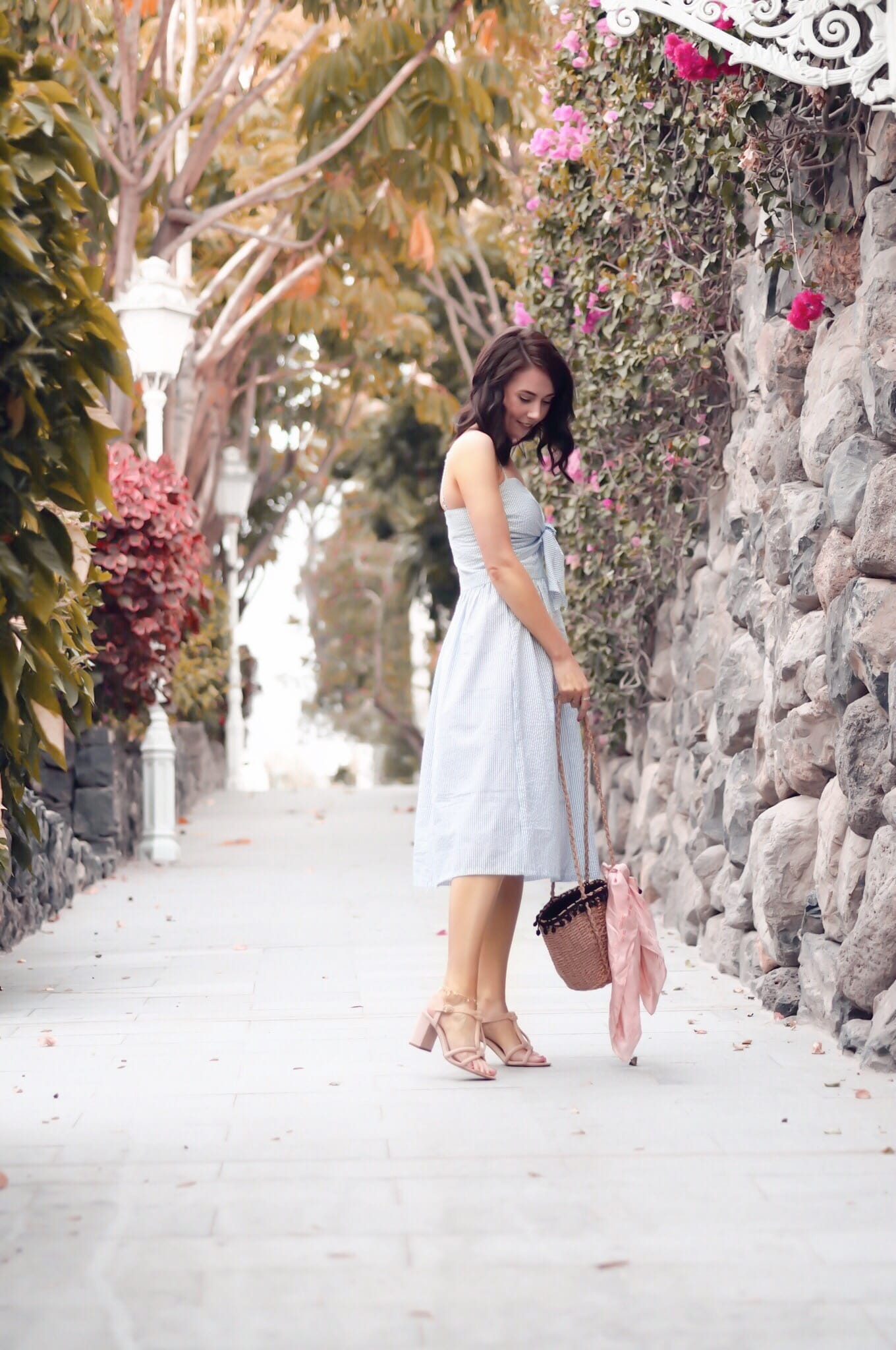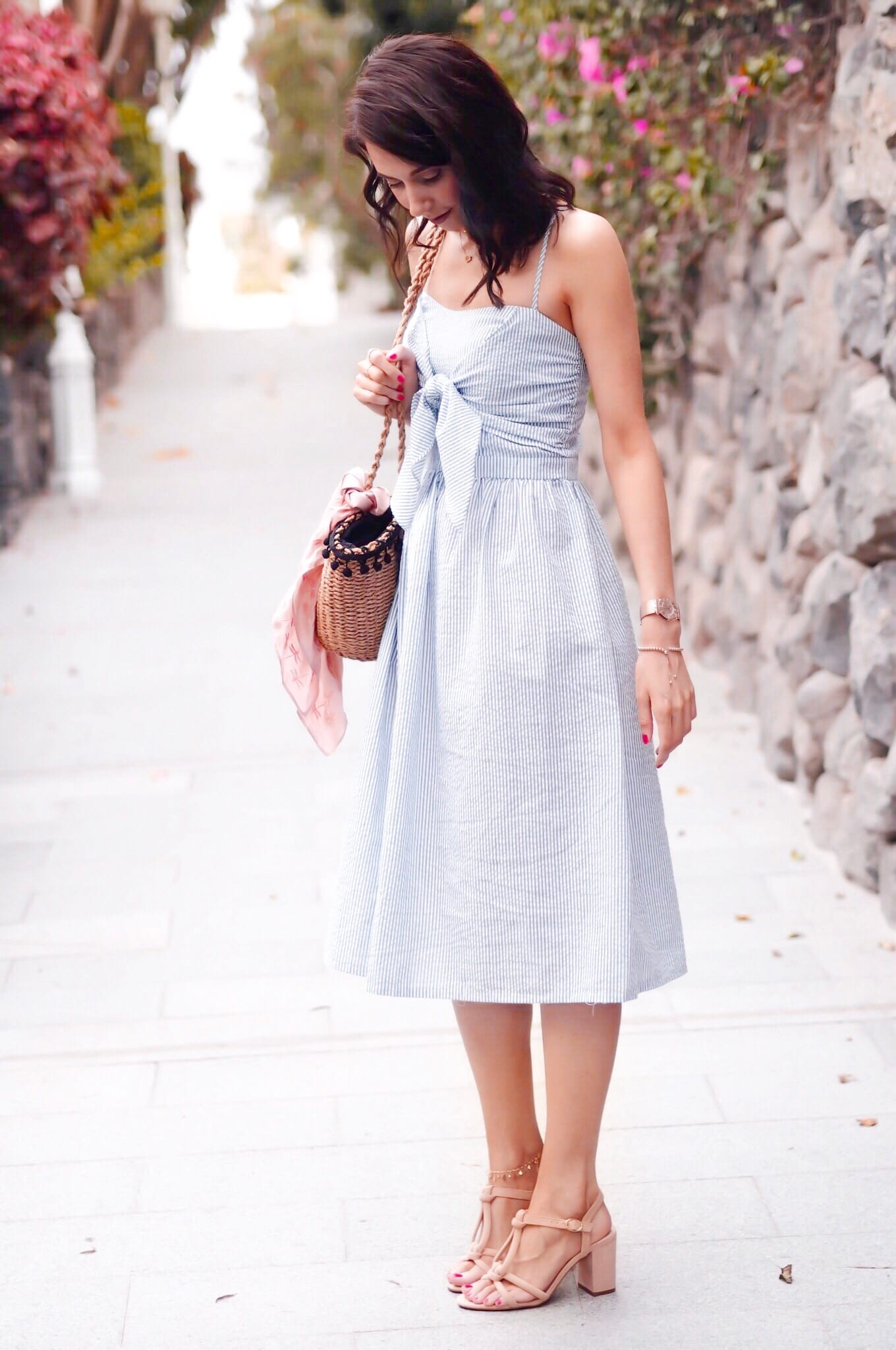 Primark blue and white stripe midi dress (similar) | H&M blush knot heeled sandals | Zara basket bag | Rose gold swatch watch | Accessorize anklet
I always thought a midi dress was for people with reallllly long legs – i.e. not me. However, after picking up this little beauty for wait for it…£14 (similar here) – Primark, I love you. I'm totally smitten! It seems to be the dress of the season and I totally know why. They're breezy, flattering in all the right places, girly and most importantly allow you to hide a food baby (well this one does anyway!) what more could you want from a dress really?!
If you're not the girly type, fear not because they also look fab paired with some Birkenstocks or converse for some serious cool girl vibes. Since this was one of my holiday outfits I opted for these little blush knot sandals from H&M. I actually love them! The block heel makes them so comfortable to walk in and the blush shade goes with practically everything in my wardrobe at the moment. In fact I loved them so much I also picked them up in black – because y'know, I need another pair of black shoes don't I?
Since all I seem to be doing these days is sourcing out some other mid length beauties I thought I'd share my top finds with you today. I want every single one! Let me know if any catch your eye…
What are your thoughts on the midi dress? Will you be wearing one this Summer?
Remember to follow me on Bloglovin and subscribe to my youtube channel so that you never miss a blog post/video!
Lots of love,
Chantelle xx