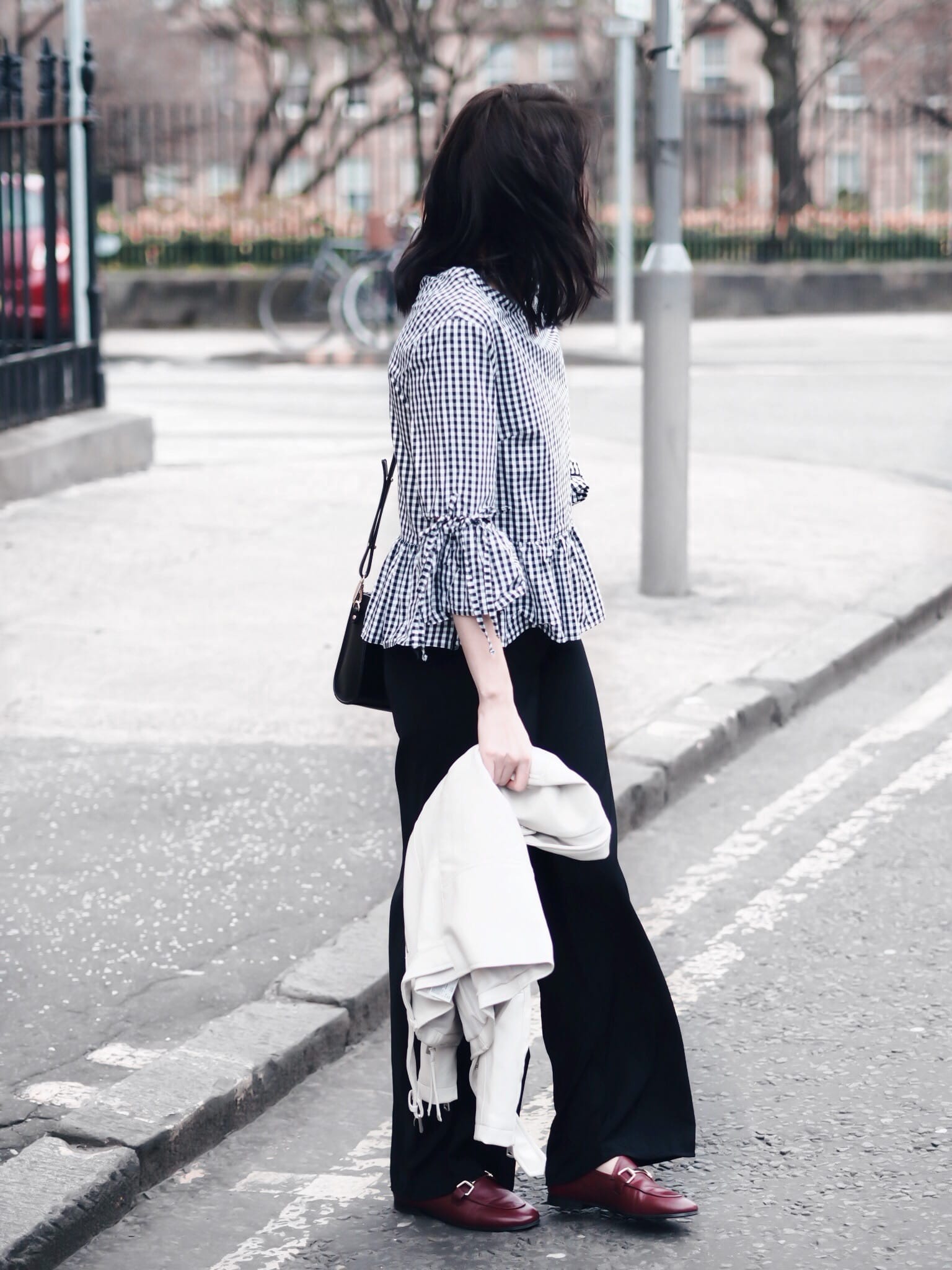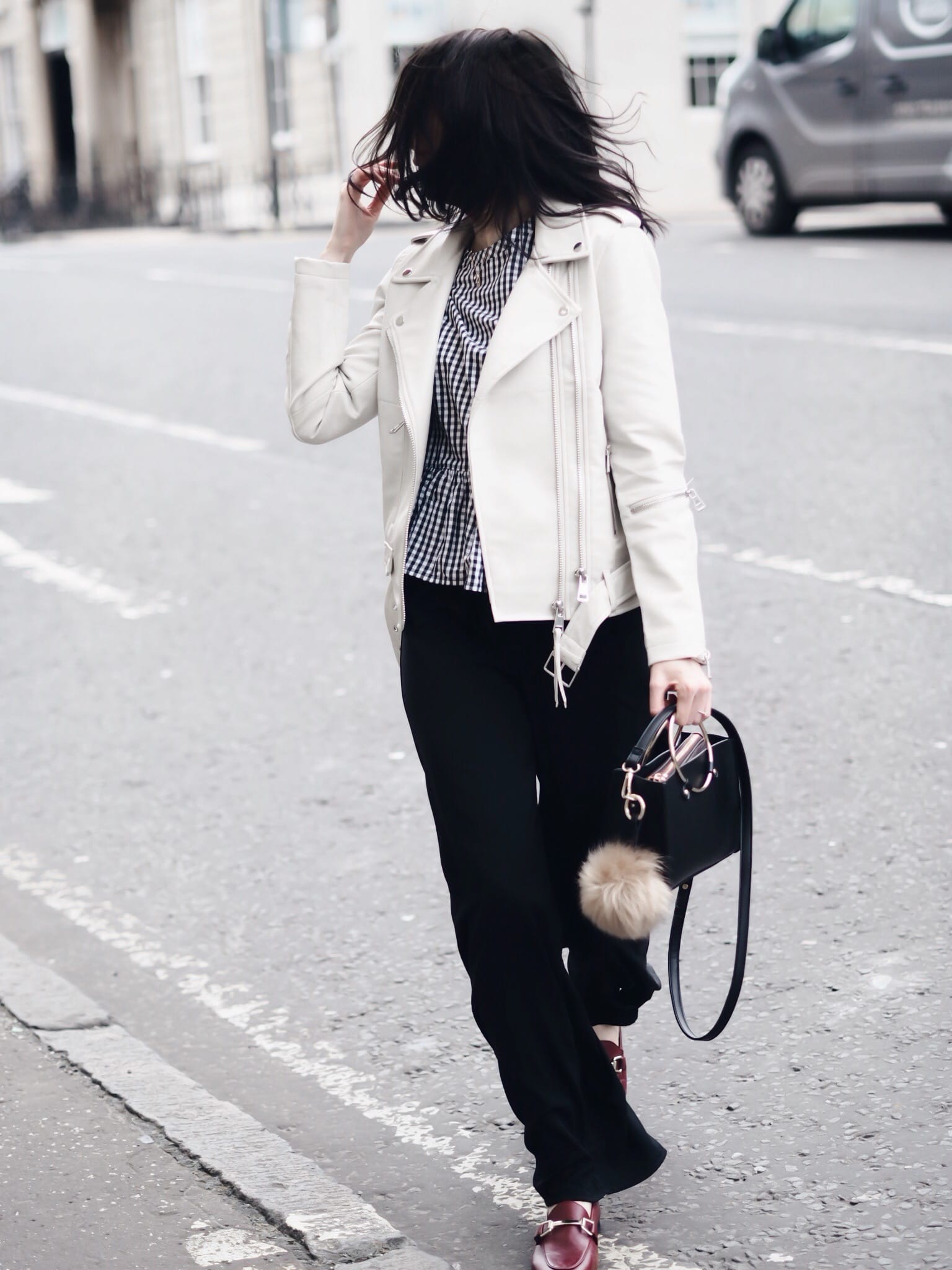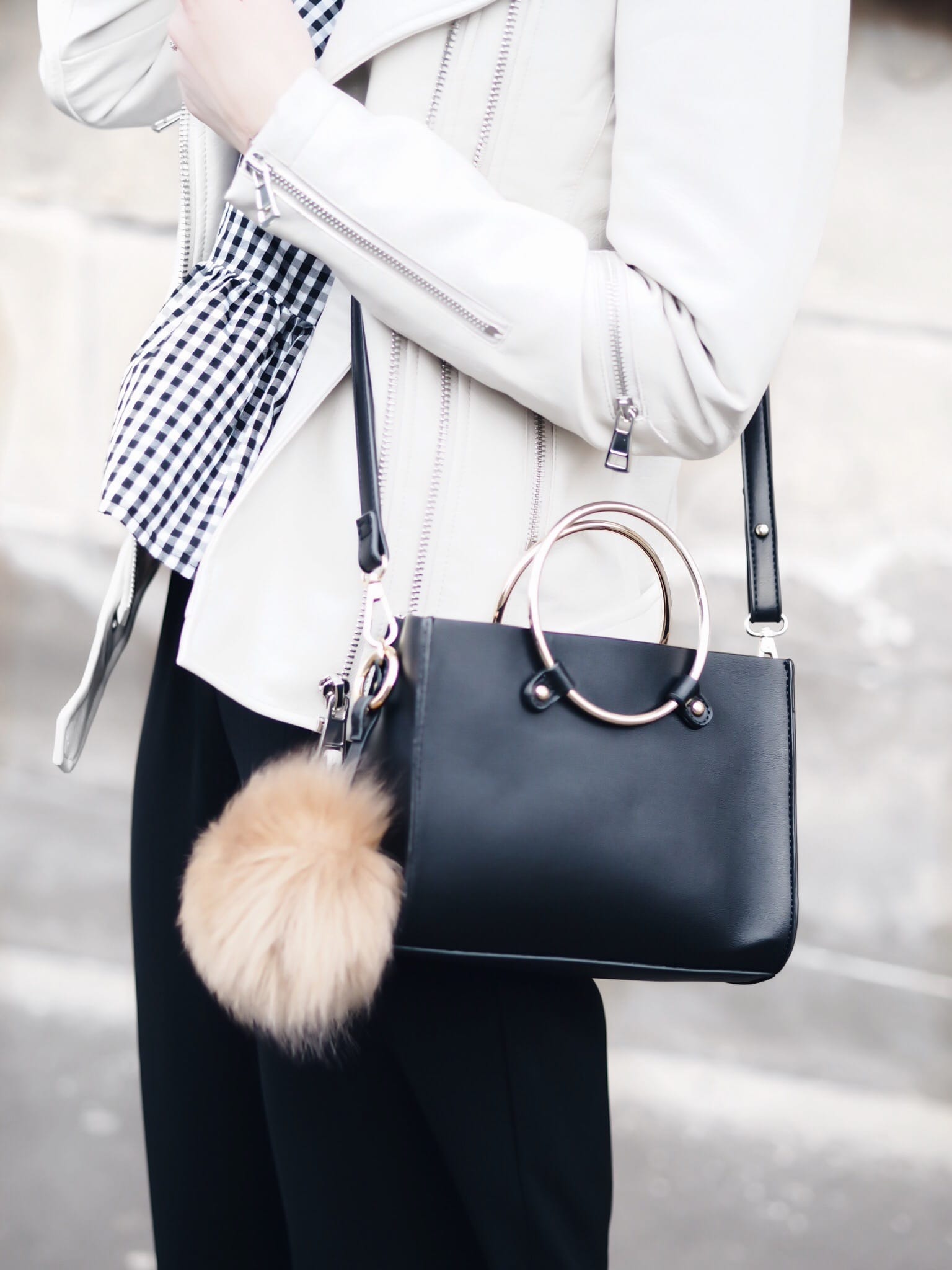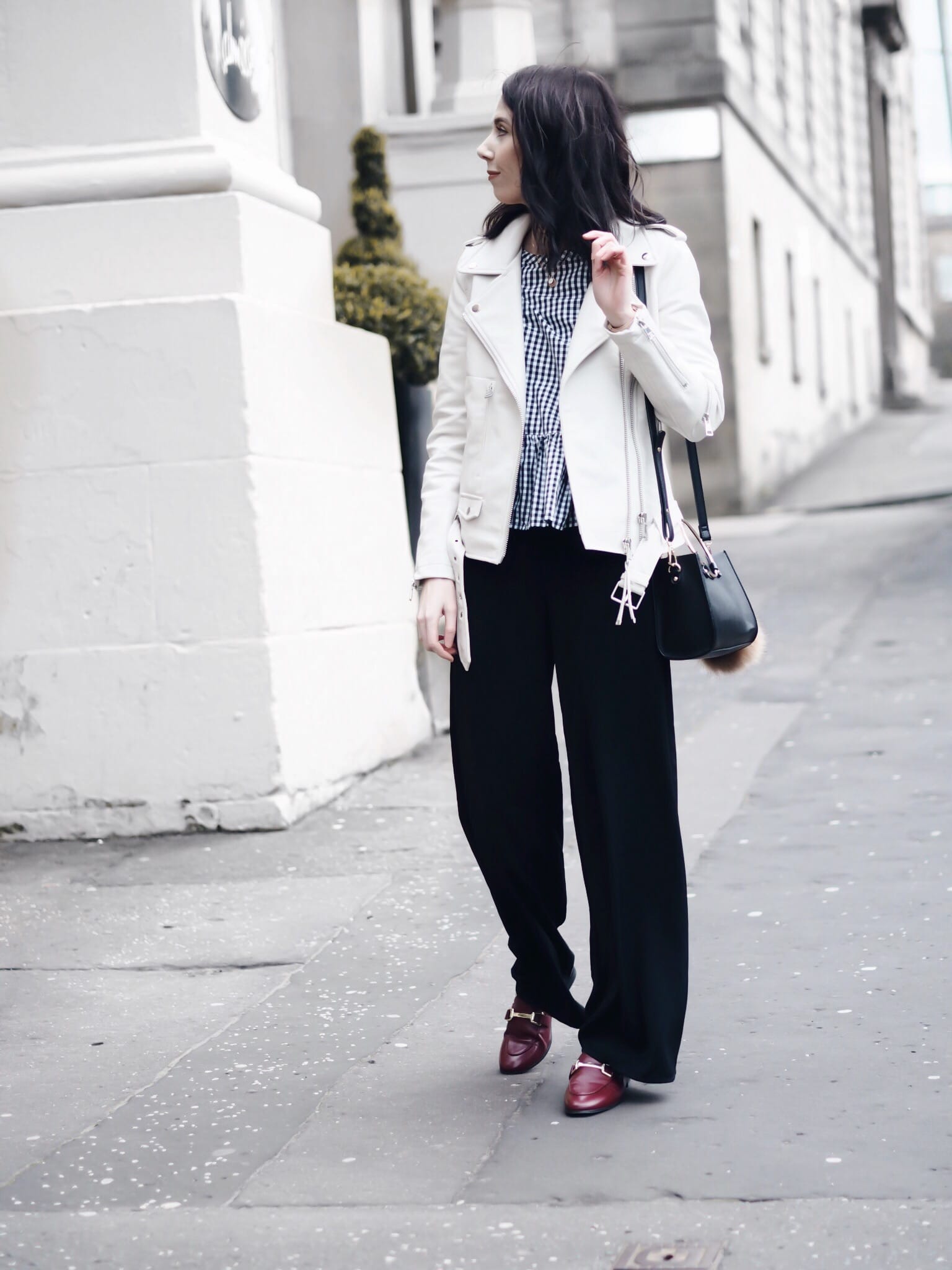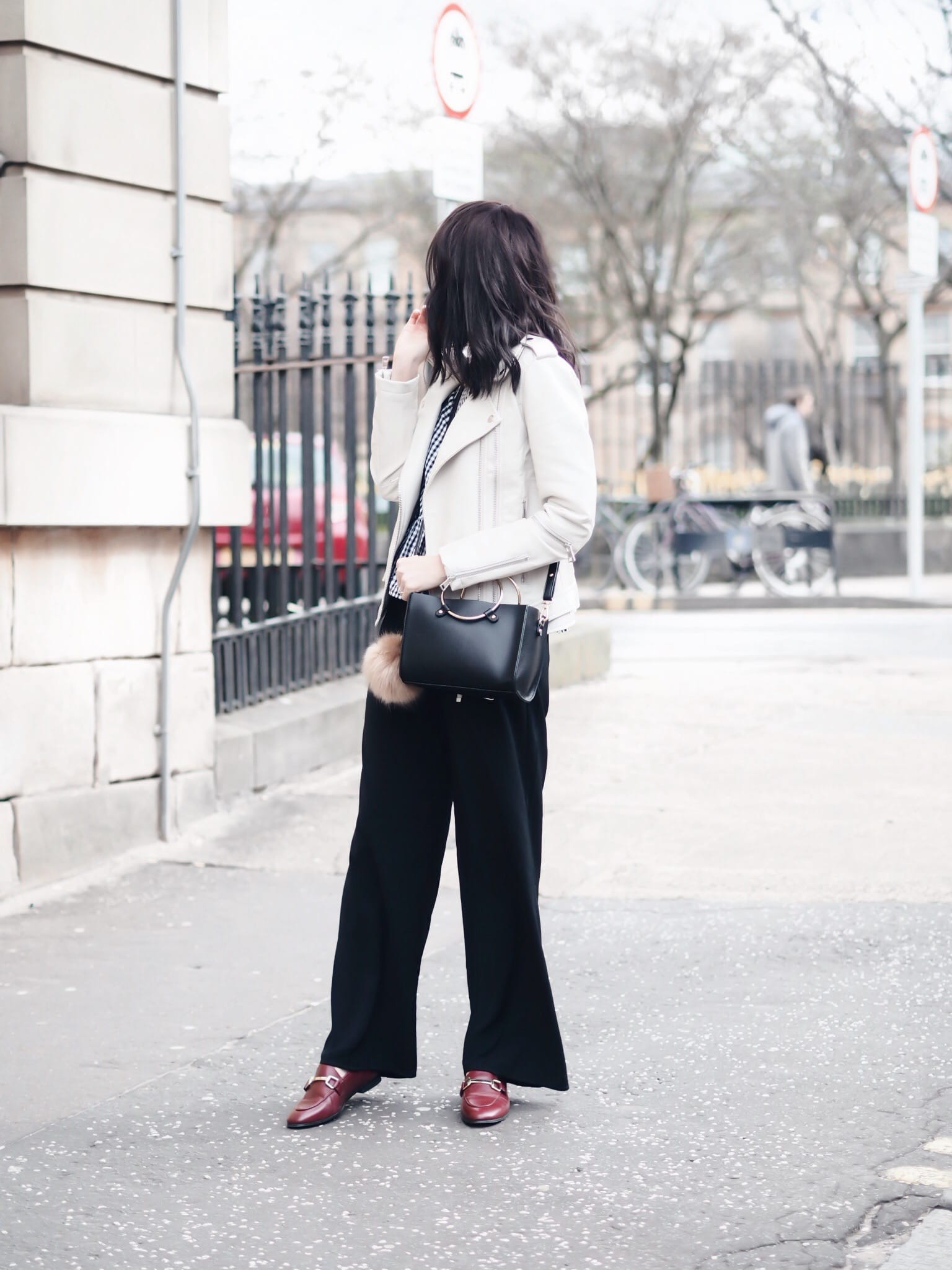 Ahhh gingham, you're back and I love you!! My mum was always a fan of gingham back in the day. In fact my love of gingham first began through a two piece she bought me in the late 90s when I was around 12 or 13. It was a short and cropped jacket 2 piece set in a baby blue and white gingham print – very Cher from Clueless and probably something I'd wear today if I still had it! Let me tell you I thought I was the absolute business when I wore that two piece and my white clog/sock combo. Oh dear. Remember clogs though?! Fast forward a good few years and gingham is back with a bang and I couldn't be happier!
This Marks & Spencer gingham top has been doing the rounds on instagram and when I saw it on my blogging buddy Lynnsay (aka Sartorial Scot) I new I had to have it! It's the perfect light cotton fabric with that extra little attention to detail with the lace tie sleeves. It also has the perfect amount of floatiness to it that doesn't leave you feeling frumpy but rather romantic and carefree if you know what I mean. It's safe to say I'm obsessed and will be wearing this throughout Spring/Summer this year. I've already imagined how good it'll look on holiday with some cropped white denim shorts and a straw bag!
Since picking this up though I can't seem to stop myself from sourcing other gingham goodies. Seriously guys, the addiction is real. So today I thought I'd share with you my top gingham picks! Sorry in advance if you end up buying EVERYTHING here. I know I want to! Stay tuned for more gingham outfits coming to the blog and I hope you enjoy my top gingham picks!
SHOP THE LOOK:
MY TOP GINGHAM PICKS:
WHAT ARE YOU'RE THOUGHTS ON THE GINGHAM TREND? LOVE IT OR HATE IT?
Remember to follow me on Bloglovin and subscribe to my youtube channel so that you never miss a blog post/video!
Lots of love,
Chantelle xx
This is not a sponsored post.