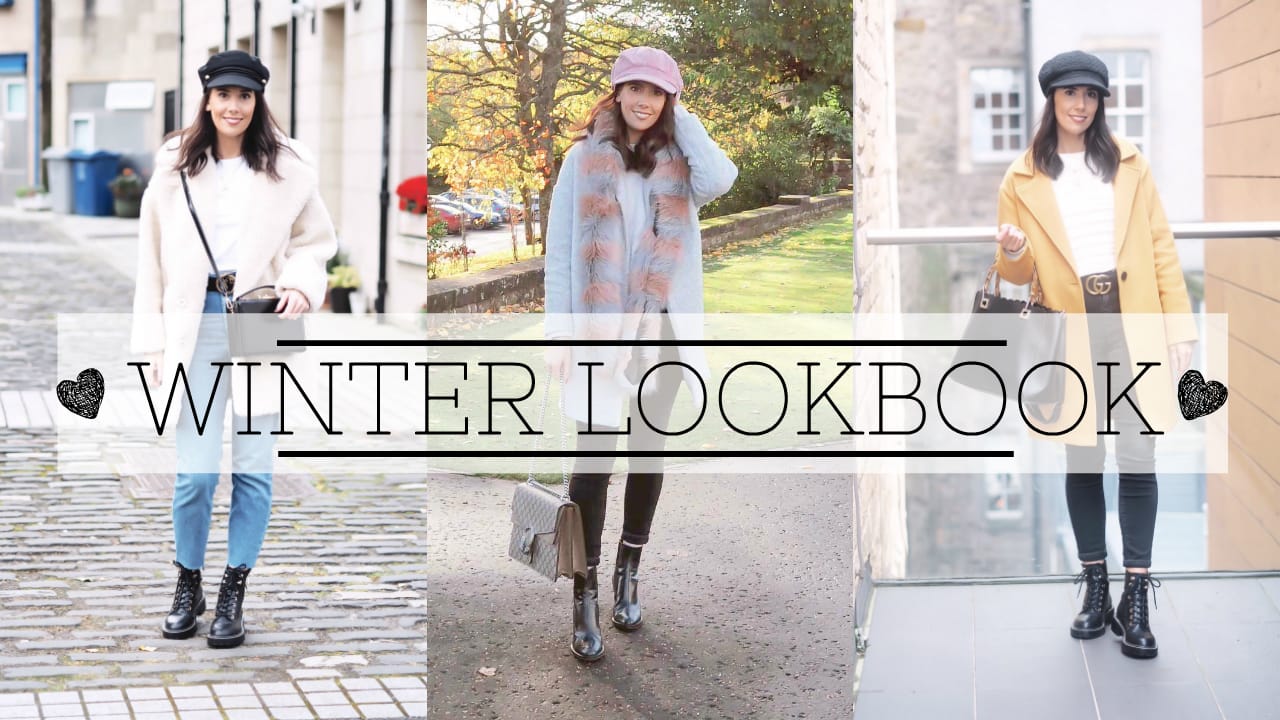 Yes, your eyes are not deceiving you…I have a brand new video on my channel! It's a Winter Lookbook sharing three of my favourite everyday cosy Winter outfits. There's some colour, a pink cord baker boy as well as the cosiest, fluffiest, biggest teddy coat you've ever seen. What more could you want really from a Winter outfit?! If you follow me on instagram (here) you may well have seen a couple of these outfits…if not, enjoy!
I really want to get back into doing more fashion/lookbook videos because that's really how I started youtube back in the day (lol!) so I really do hope you enjoy it. Let me know if you do and if you'd like to see any other videos from me. I'm always so appreciative of any tips/constructive criticism you guys have so hit me with it haha!
If you'd like to watch the video just click here.
OUTFIT 1:
White Topshop faux fur cocoon coat http://bit.ly/2D3osJi
Asos Stepped Hem jeans http://bit.ly/2DxwTgM
Biker Boots (similar) http://bit.ly/2DBdV9n
Mango Box Bag http://bit.ly/2DxlEFa
ASOS wool Baker Boy cap http://bit.ly/2Dy9092
YSL Serpent belt http://bit.ly/2Dyc5pK
OUTFIT 2:
Florence & Fred mustard coat (similar) http://bit.ly/2D52vJM
ASOS Ridley jeans (my favourites!) http://bit.ly/2D7rJqZ
Hallhuber Bamboo Handle bag (sold out but I found one on ebay!!) http://bit.ly/2Dzgclo
Accessorize Bakerboy cap http://bit.ly/2D3HbEo
ASOS jumper http://bit.ly/2D4X7qb
Gucci GG Belt http://bit.ly/2DyOFQW
OUTFIT 3:
Grey Mango Coat http://bit.ly/2Dxyymw
Zara boots http://bit.ly/2D5Ay4m (similar)
ASOS jeans http://bit.ly/2D7rJqZ
Pink Corduroy bakerboy cap http://bit.ly/2D4ZWY8
Primark Jumper http://bit.ly/2D6VRCP (similar)
ASOS faux fur scarf (reduced to £13!) http://bit.ly/2Dy6HCQ
Gucci Dionysus bag http://bit.ly/2DAVMII
What's your favourite type of video to watch?? I'd love to hear your thoughts!
Lots of love,
Chantelle xx
This is not a sponsored post. Affiliate links may be used.